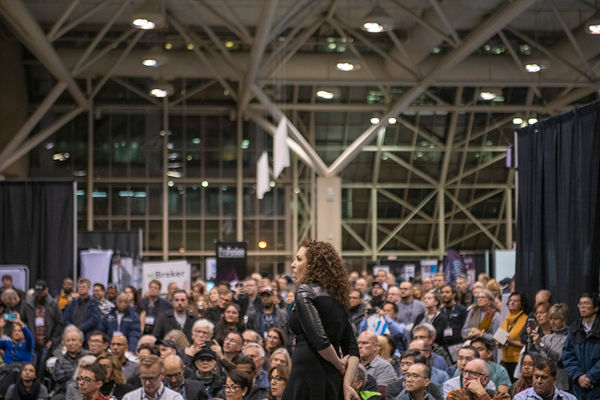 Events that inspire.
At Vistek, we firmly believe there's no end to the learning process and we admire those who seek guidance with the goal to get better. So, in addition to the many learning events we put together for our ProFusion trade show, we take great pride in presenting events throughout the year, such as live shooting events with renowned photographers and brand ambassadors, on location and in our stores.
Check frequently for news and updates. Better still, sign up for eNews, and receive news as it arrives.
Image in the Making with Natasha Gerschon - Presented by Canon
DATE: Thursday - June 15th
HOURS: 3:00 PM – 5:00 PM EDT
LOCATIONS: Astrolab Studios - 629 Eastern Ave, Second Floor Building C Toronto
Join us for an inspiring afternoon as we delve into the captivating world of photography with Natasha Gerschon. As a highly accomplished photographer, Natasha will take center stage to share her incredible journey, recounting the stepping stones, and milestones that have shaped her career to this very moment.

So, please mark your calendars and join us for an unforgettable afternoon, as Natasha opens the doors to her photographic odyssey while sharing the extraordinary visual wonders she has captured through her continually evolving Canon camera kit.

About Natasha Gerschon
Natasha Gerschon is a Argentinian-born award winning photographer, producer and director based in Toronto. She's infused her creative vision into the worlds of fashion, beauty and hair. Garnering a reputation for being anything but ordinary. She has a permanent exploration with different methods of lighting, editing, composites and concepts keeping her evolving with her precision and immaculate executions.
Natasha explains that she tends to 'analyze and explore freedom as a synchronized dream, A place where one can break free from the constraints of society'. She tries to identify hidden qualities in her own character, to better understand her own reality, and express her interpretation of the world around her.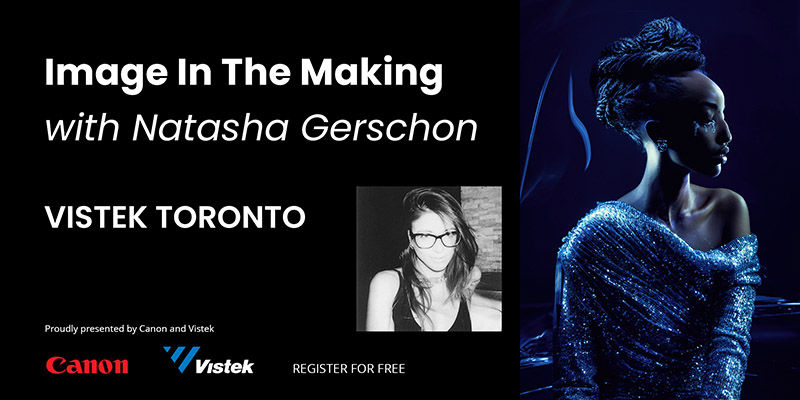 ---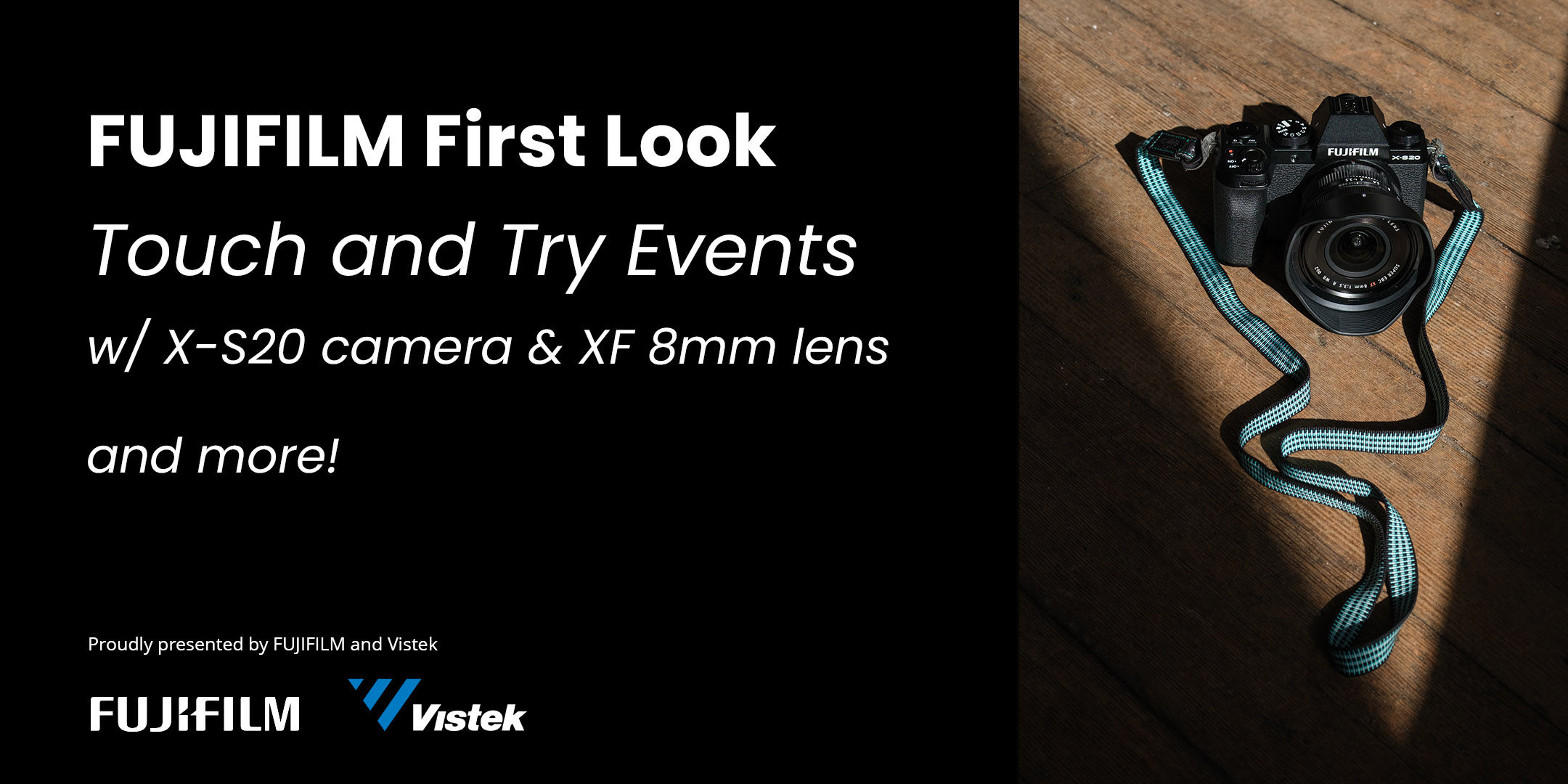 FUJIFILM First Look Touch and Try Events
Ottawa - June 10th - 11:30 AM - 2:00 PM EDT - Billy Luong
Toronto - June 15th - 1:00 PM - 4:00 PM EDT - Billy Luong
Mississauga - June 22nd - 1:00 PM - 4:00 PM EDT - John Mitchell
Drop by your local Vistek store for a First Look/Touch & Try Event with Fujifilm Canada where a Fujifilm product specialist will be on hand to introduce you to the newly launched X-S20 camera and XF 8mm R WR lens and answer your questions!
Ottawa
- First Look Seminar
- 11:30 AM - 12:30 PM
- Touch and Try
- 12:30 PM - 2:00 PM
Toronto
- First Look Seminar
- 1:00 PM - 2:00 PM
- Touch and Try
- 2:00 PM - 4:00 PM
Mississauga
- Touch and Try Only
This is your chance to see for yourself just what makes the new X-S20 and XF 8mm such exciting additions to the Fujifilm X Series.
Profoto TTL (Time to Learn) Thursdays with Raph Nogal at Vistek Toronto
DATES: Thursday - June 22nd
HOURS: 3:00 PM – 5:00 PM EST/EDT
LOCATIONS: Vistek Toronto
Profoto's TTL Thursdays (Time to Learn) Series

Join Profoto Ambassador and award-winning photographer and educator Raph Nogal on the third Thursday of May and June in our Toronto store seminar room for a series of workshops featuring Profoto lights and accessories demonstrating how they can be used for various situations, including wedding and portrait photography.

As a bonus, there will be "special offers for those who attend "

Space is limited, so book early!
Thursday, June 22nd - 3:00PM - 5:00PM - Off-Camera Flash Outdoors Intro for beginners
Learn to use flash outdoors. Join Profoto and Raph Nogal outside in the sun as we tackle sunny conditions and create dynamic images using Profoto lights and modifiers. This is an "intro to outdoor lighting" event!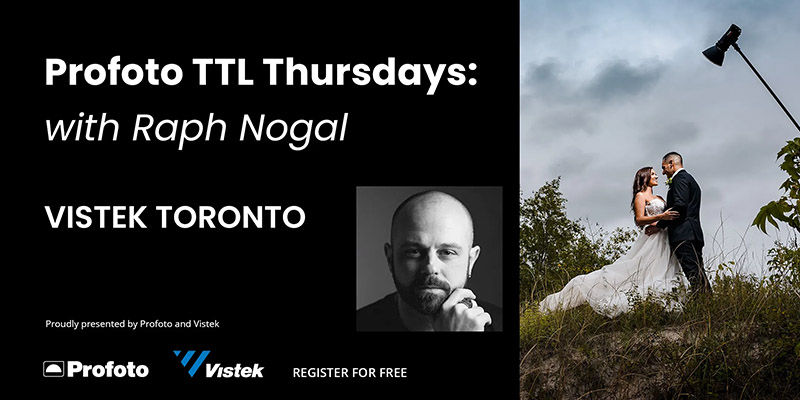 Talk to a Sony Rep Wednesdays at Vistek
DATES: Wednesdays - May 31
HOURS: 2:00 PM – 4:00 PM EDT
LOCATIONS: Vistek Toronto | Vistek Mississauga

Sony reps will be at our Toronto and Mississauga locations on Wednesdays in May to answer your questions and offer assistance.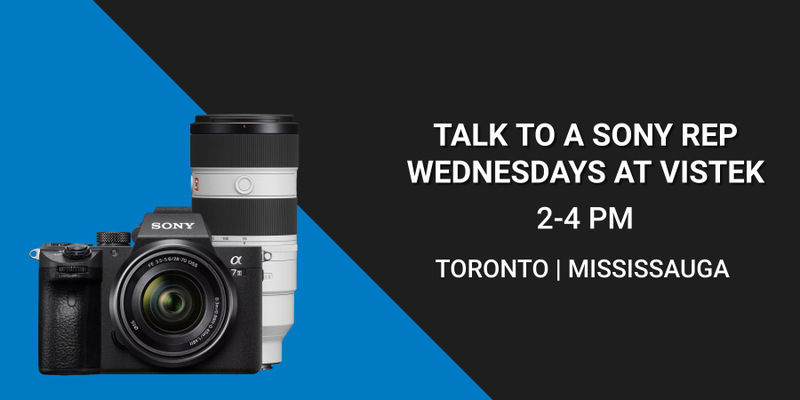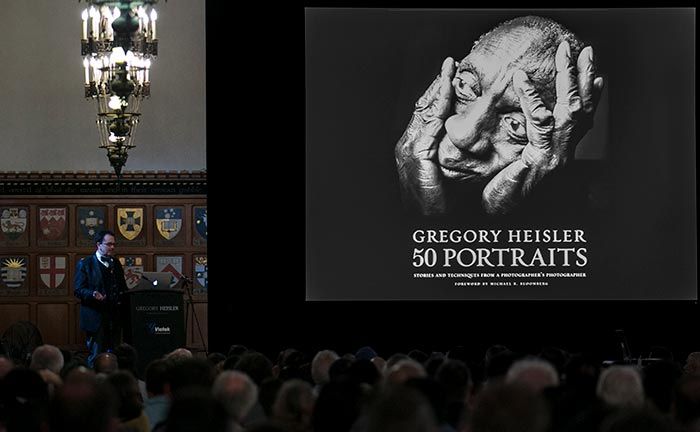 We have had the pleasure to host some very amazing people over the years.
Albert Watson
Greg Gorman
Gregory Heisler
Rodney Charters
Matt Barnes
Billie Chiasson
Shane Hurlbut
Jeremy Benning
Storey Wilkins
Lou Freeman
Jeff Rojas
Sam Sciarrino
Michelle Valberg
Lisa-Marie McGinn
Michael Clark
Miguel Jacob
Raph Nogal
Ranjiv Gunarajasing
Ken Hubbard
Lindsay Adler
Some of our Past Events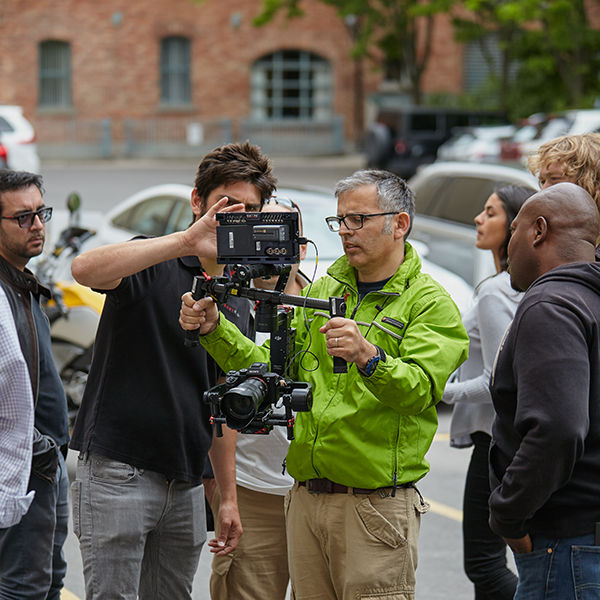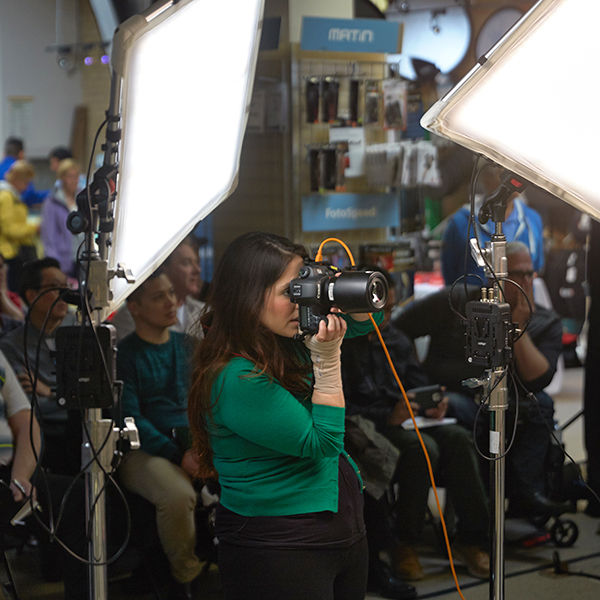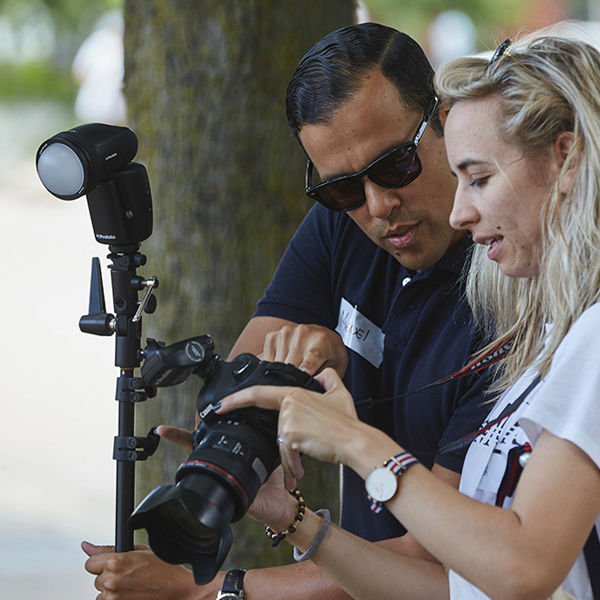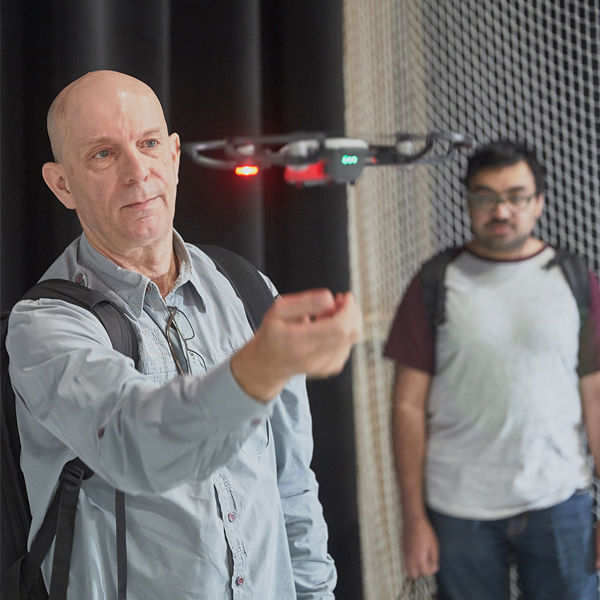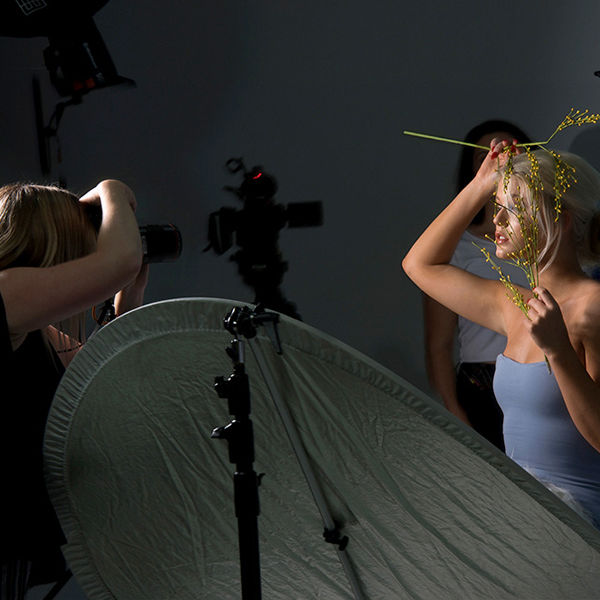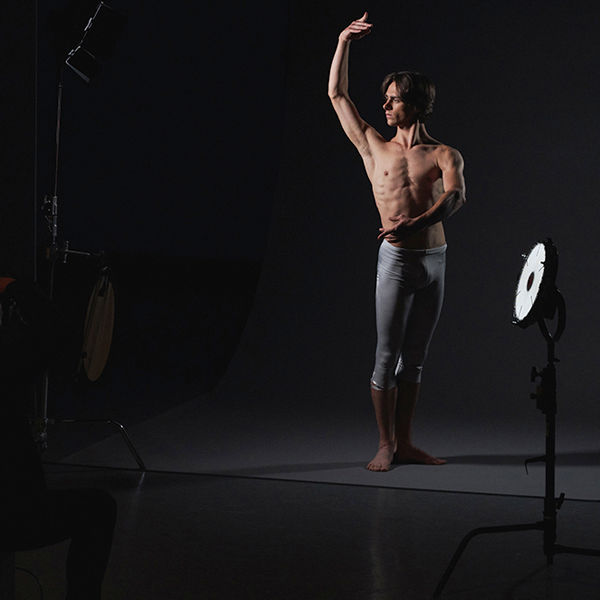 Events Payment & Cancellation Policy
All Vistek events, workshops and seminars begin promptly at listed times
Pre-registration and payment in full is required
In the event of a program cancellation or postponement, pre-registered patrons will be notified
Customers may re-book or cancel registrations up to 48 hours prior to the program date
All cancellations are subject to a $10 cancellation fee
Refunds will not be issued for cancellations made later than 48 hours prior to program or workshop date
In the event of severe weather, classes may be postponed without notice if an instructor is unable to attend
Vistek reserves the right to cancel or postpone any program without notice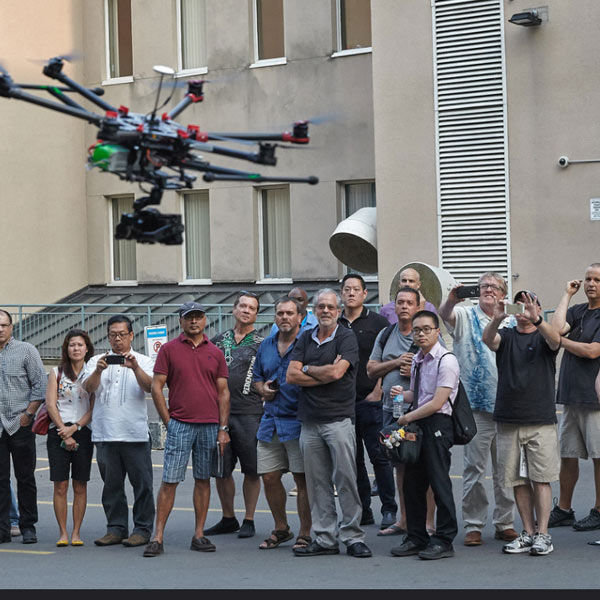 Subscribe for Sales, Events and more every Week!
Events by world-renowned photographers and filmmakers. New product launches and time limited promotions. The chance to win great prizes and save on your favourite brands! Read more.