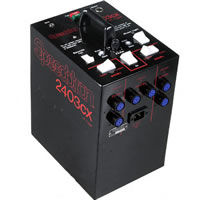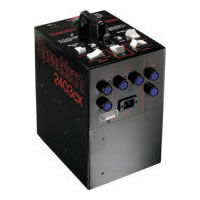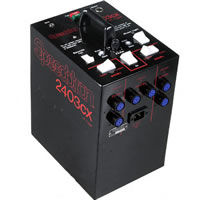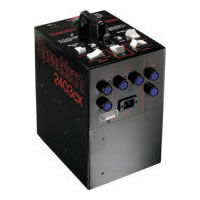 Rental ID:

R302712

• Webcode: 161787
Rental Details
1x 2403cx power pack, 3x 202 flash heads, 3x standard reflectors, 1x head extension cable, 1x grid kit, 3x stands, all necessary cords, cables and transit cases.
Included in Rental
1

Speedotron 2403CX LV Power Supply Low Voltage Sync

1

Speedotron Repl.Power Cord For "X" Power Supplies

3

Speedotron 20' Detachable Head Cable For 202VF

1

Speedotron 7" Grid, 20 Deg.

1

Speedotron 7" Grid, 30 Deg.

1

Speedotron 25' Light Head Ext Cable for 102/202VF/105/103B Units

1

Skooba Design 16" RAPS / Yellow

3

Speedotron 7" Umbrella Reflector For 202VF Light

1

Speedotron 7" Grid, 10 Deg.

1

Speedotron 7" Grid, 40 Deg.

3

Speedotron 202VF/CC Light Unit w/ 7" Reflector
Product Highlights
2400Ws/J

Power

50-2400ws

Flash Variability

105-125V AC

Power Source

1/450 Sec

Flash Duration

Audible/LED

Flash Indicator

10 kg (28 lbs)

Weight (With Battery)

23 x 30 x 35.5 cm (9 x 12 x 14")

Dimensions
Available in Ottawa and Toronto
---
Buy this for: $2,899.00 Learn More

The 2403cx provides the studio photographer with the maximum in sophisticated lighting versatility. Utilizing true power output rationing, variable dial-down power control, and six quick release light unit outlets, there are 530 power options available from this 2400Ws pack. A remote control is available as an accessory to the 2403cx. 9x12x14", 28 lbs.