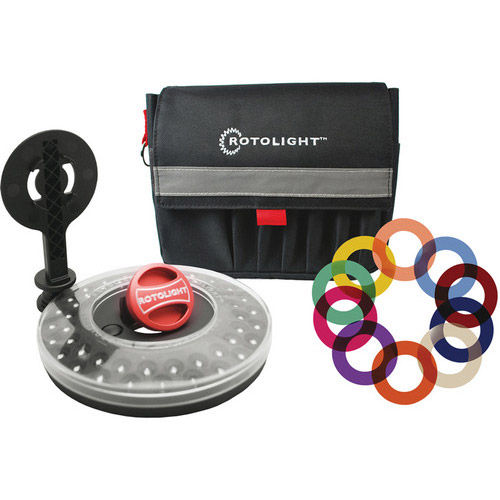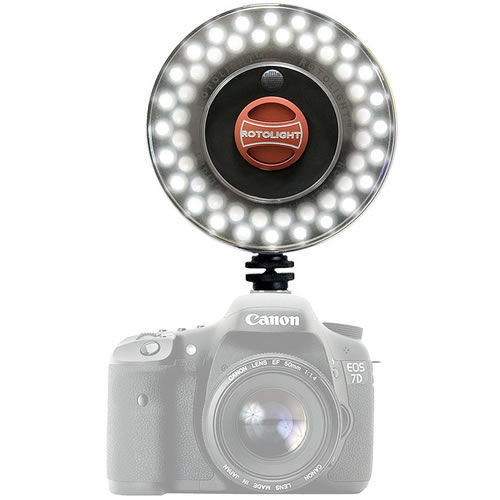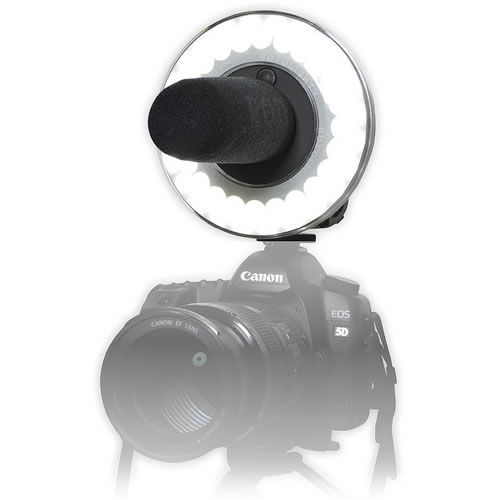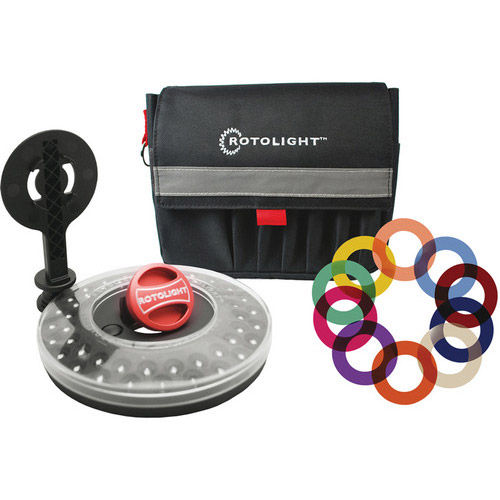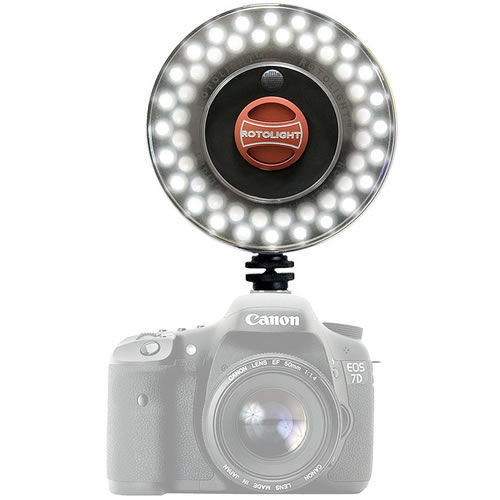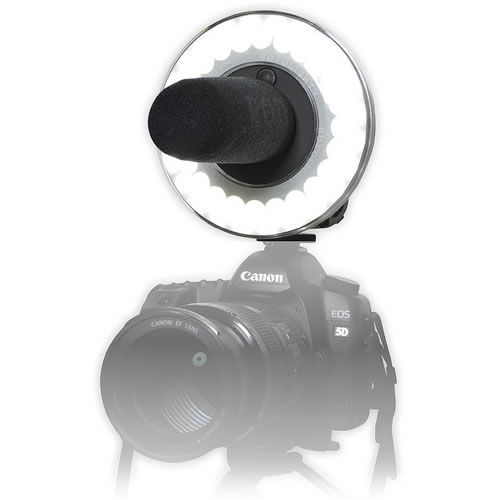 Included in Rental
1

Rotolight Creative Colour Kit V2 w/Light Stand, Add On Filter Pack,

1

Rotolight Hot Shoe Mount Adapter Rotolight
The Rotolight Creative Colour Kit is a compact and versatile, LED Ringlight system, perfect for Portraiture, Macro or Interview lighting.
- "Absolutely Gorgeous! Everything about it just screams class... I've haven't seen a more pleasing quality of light from any other form of camera mounted light". Philip Nash, International Beauty & Glamour Photographer of the Year

Easy to use and fast to set up, great on location or in a studio. It delivers 'Flicker Free' continuous light with excellent colour rendering (CRI>91). The RL48 ringlight includes seven 'Lee Filters' Lighting Gels for calibrating colour temperature plus dimming / diffusion and minus green filters.

Also included is a 10 piece 'Colour FX Kit', providing filters for skin tone, backlight and hair-light effects. The RL48 Stand adaptor fixes to ¼"- 20 thread tripod mounts or accessory / hot shoes. The whole kit packs into the Accessory Belt Pouch (Batteries not included).
Features
Ideal for Portraiture, Macro or Interview / ENG lighting on location or in studio.
Deliver classic 'Ring-light' effect, eliminates red eye. Adjustable Colour Temperature 6300K, 5600K 'daylight', 4300K & 3200K. Dimmable using N.D filters over 1.5 stops. Inc. diffusion & minus green
Hot light equivalent: 100w ; continuous flicker free output, CRI>91
140º Degree Beam Angle for shadowless soft-light, classic 'ring-light' effect.
CTO Filters Supplied: Lee 205, 223, and 285 ; ND/Diffusion Filters Supplied: Lee 298, 209, and 216
Works well as a macro light source down to 4cm from subject
Powered by 3 x AA batteries – Up to 4 hours continuous use
Mounts directly over shotgun mic or hot shoe with included (on Rotolight Interview Kit and Rotolight Creative Color Kit) camera / stand mount
Rotolight Colour FX Gel Filter Kit Features
Compatible with Rotolight RL48/RL48-A/RL48-B
Filters manufactured by LEE Filters
Designed to compliment several different lighting conditions
Great for skin tones, highlights, side-fills, backwash, and kickers
Includes Cosmetic filters: 184 (Cosmetic Peach), 791 (Moroccan Frost)
Colour Effect Filters: 063 (Pale Blue), 712 (Bedford Blue), 020
(Medium Amber), 182 (Light Red), 765 (Sunlight Yellow), 730 (Liberty
Green), 052 (Light Lavender), 128 (Bright Pink)
What's Included
1x Rotolight RL48-B Stealth
1x Rotolight Colour FX Gel Filter Kit
1x Rotolight Stand Mount
1 x Rotolight Accessory Pouch
Product Specifications
Lamp (Bulb)Type
48 LEDs
Mount Type
Shotgun
Hot shoe
1/4" - 20 stud
Power
3x AA batteries (not included)
Battery Life
4 Hours (Li-Ion).
Native Colour Temperature
5600K 'Indirect daylight'
Variable Colour Temperature
6300K 'Direct Daylight', 4300K 'Mixed light' and 3200K 'Tungsten' with included filters
RL48-STAND
Mounts to ¼" 20-Thread Tripod / Lighting stand and Universal Camera Hot-shoe mount.
RingLight
Diameter: 5.3" (138mm)
Weight: 6 oz (90 g)
Filters
Lee Filters:
ND 209 & 298
White Diffusion 216
CTO 205, 223 & 285
Color Effects Filters 020, 052, 063, 128, 182, 712, 730, 765
Cosmetic Filters 184, 791
Rotolight Weight
1 lb (.45 kg)
Kit weight
500g
Dimensions
13.8 OD x 3.8 ID cm