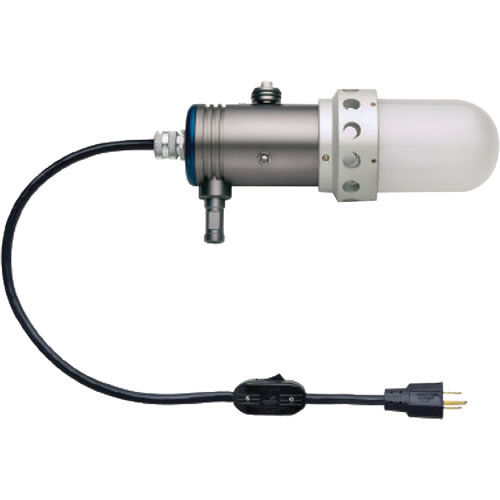 Rental Details
includes Triolet light and medium video softbox. 500w bulb.
Included in Rental
1

Chimera Triolet Light Unit w/15" Cord QR Ring, Glass Cover, 2Pin Adp

1

Chimera Speed Ring Dedicated Triolet

1

Chimera protective glass dome

1

Chimera Video Pro Bank Medium (36x48") Plus One with 1 Screen

1

Chimera Stand Adapter Single Axis
CHIMERA's versatile Triolet can accept 3 lamp styles. With its unique new 2-pin screw-in adapter, the small, popular 650
watt 2-pin style lamps can be used (the protective glass dome assembly should be used with 2-pin lamps). The Triolet
directly accepts Mogul base lamps and medium based bulbs via a screw-in adapter. The CHIMERA Triolet emits a
broad, omni-directional light that is compatible with Lightbanks, Lanterns, Octabanks, or even without a modifier
for a bare-bulb light effect. Both models come equipped with Quick Release Speed Rings that bayonet onto the housing.
Key Features
Lamp fixture, attached 15" power cord with in-line switch, #2930QR Quick Release Speed Ring, plus protective
glass cover and 2-pin adapter.