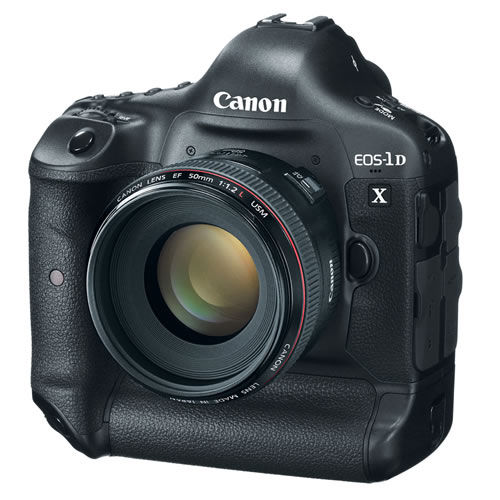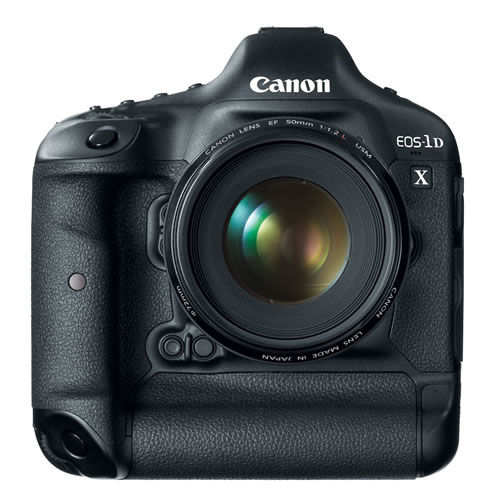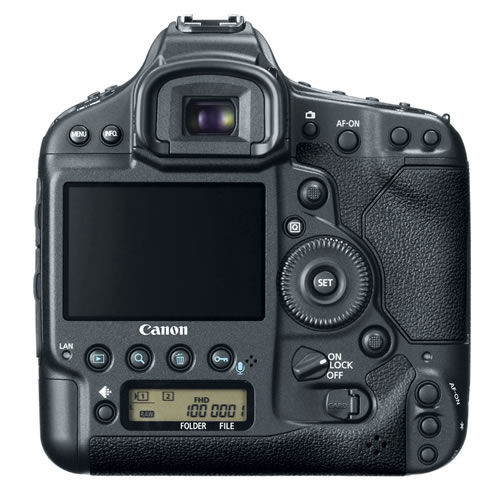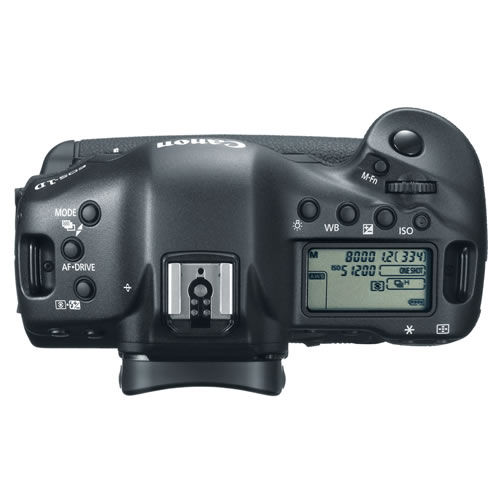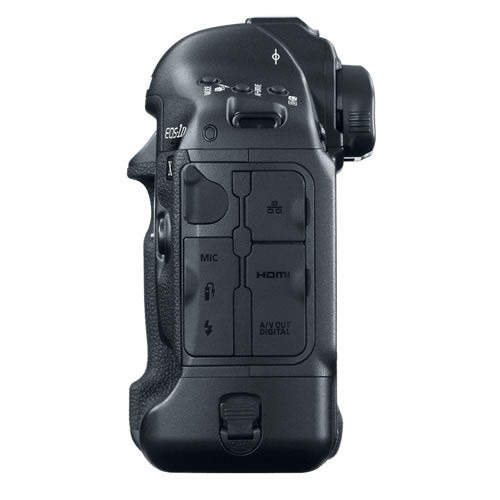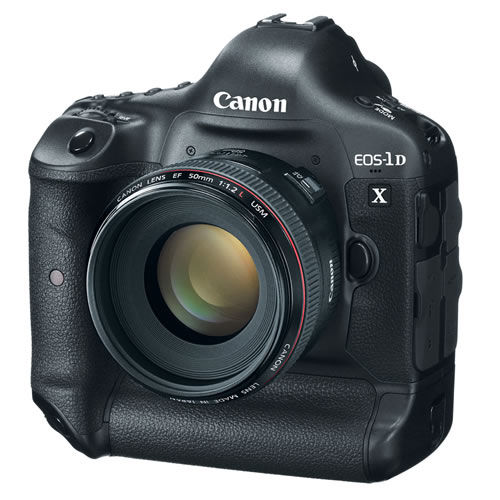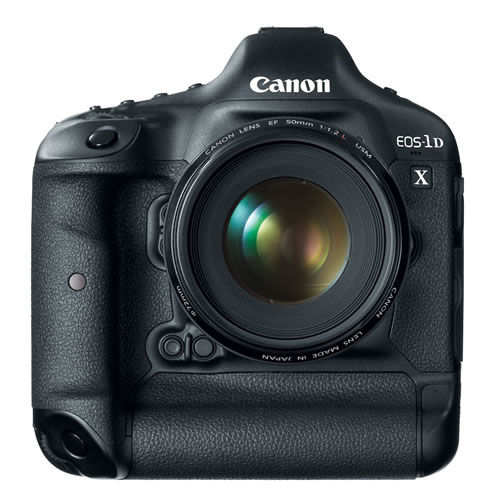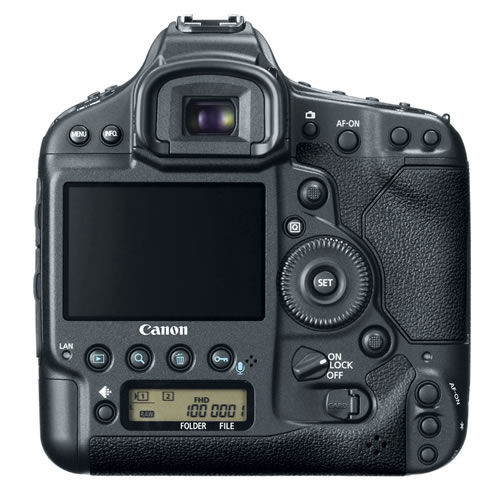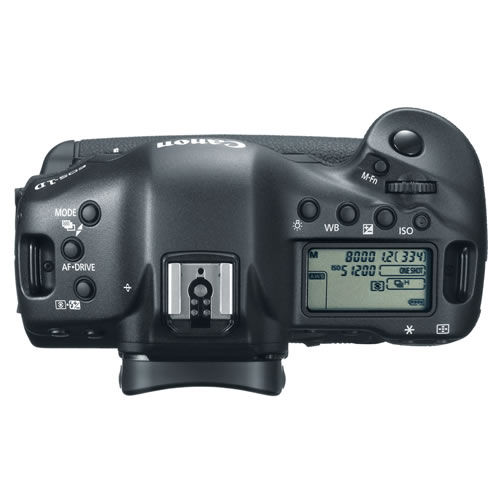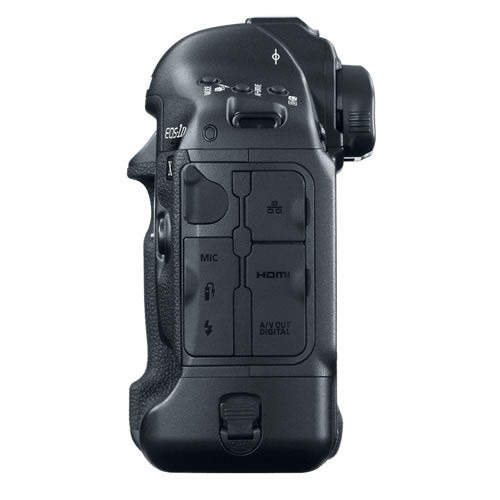 Rental Details
Kit includes a Canon 1Dx camera body, EF24-70mm f2.8 L lens and EF70-200mm f2.8 L II IS lens, 2 batteries, charger and USB transfer
Included in Rental
1

Canon EOS 1DX Body

1

Canon EF 24-70mm f/2.8L II USM Zoom Lens

1

Canon Lens Hood EW-88C

1

Canon LC-E4N Battery Charger for 1DX

2

Canon LP-E4N Battery Pack for 1 DX

1

Canon E-82II Lens Cap

1

Tiffen 82mm UV Haze 1 Filter

1

Canon Parts Tripod Mount Ring B (W) for EF 70-200mm f/2.8 L & IS USM

1

Cables StarTech USB 2.0 Cable 6ft A 4pin to Mini B 5pin High

1

Canon AVC-DC400ST AV Stereo Cable For EOS 7D

1

Canon EF 70-200mm f/2.8L IS II USM Telephoto Zoom Lens

1

Canon Lens Hood ET-87 for EF 70-200mm f/2.8L US II USM
Performance Redefined: The Ultimate EOS.
Canon has brought the best of the EOS-1D Series of digital cameras into one phenomenal model:
The new flagship of the EOS line, the EOS-1D X.
Its full-frame 18.1 Megapixel CMOS sensor and all-new Dual DIGIC 5+ Image Processors deliver high quality image capture at up to 12 fps (14 fps in Super High Speed Mode) and a powerful ISO range of 100 - 51200 (up to 204800 in H2 mode) provides sharp, low-noise images even in the dimmest low-light conditions. An all-new, 61-Point High-Density Reticular AF and 100,000-pixel RGB Metering Sensor that uses a dedicated DIGIC 4 Image Processor, makes the EOS-1D X reach new levels of focus speed and accuracy delivering advanced tracking even for the most challenging shooting situations. Taken all together, the EOS-1D X's improved HD video capture, numerous connectivity options, combination of processing power and durable construction, including shutter durability tested to 400,000 cycles, make it the ultimate EOS.
Combining the benefits of a full-frame, high-resolution CMOS sensor with up to 14fps shooting speed means the EOS-1D X is the perfect camera for whatever your assignment requires – whether it's high resolution landscapes, commercial work, or shooting high-speed sports around the world. The rugged and weather-sealed EOS-1 series body makes the EOS-1D X a perfect workhorse camera for long, hard assignments in tough conditions. The ISO range, which runs to ISO 51,200 in the standard settings, makes it ideal for any photographer working in low light. The camera's advanced Full HD EOS Movie shooting functions will find favour with anyone working with multimedia or shooting short or movie-length films.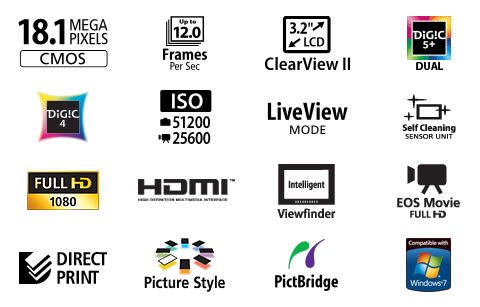 Key Features:
18.1 Megapixel, full-frame CMOS sensor
Up to 14fps continuous shooting speed
ISO range of 100 to 51,200, expandable up to 204,800 and down to 50
Dual "DIGIC 5+" processors
61-point AF system with up to 41 cross-type points
Zone, Spot and AF Point Expansion focusing modes
1920x1080p full HD EOS Movie shooting at 24, 25 and 30 frames per second
1280x720p HD shooting at 50 or 60 frames per second
Intra-frame and inter frame compression options for video
100,000-pixel RGB AE sensor with 252 metering zones
Dedicated DIGIC 4 processor for exposure metering calculations
100% viewfinder with 0.76x magnification
Ergonomically improved controls
Built-in RJ-45 ethernet LAN port
Dedicated WFT-E6 WiFi unit
Dedicated GP-E1 GPS unit
Brilliant Sensor, Supercharged Processors.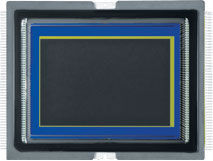 18.1 Megapixel full-frame CMOS sensor
The EOS-1D X features a newly developed Canon full-frame 18.1 Megapixel CMOS sensor that's designed from the ground up to create high resolution, perfectly detailed images with unprecedented speed and clarity. A full 24 x 36mm, the sensor captures 5184 x 3456 large individual 6.95 µm pixels and has a much-improved S/N ratio resulting in better images from the start. A new photodiode structure with an increased photoelectric conversion rate increases the sensor's sensitivity by approximately 2 stops over previous models, meaning higher ISOs with the lowest noise of any EOS digital camera. And a 2-line 16-channel simultaneous signal readout means speeds of up to 12 fps (RAW + JPEG) and even 14 fps (Super High Speed Mode) are possible!

14-bit A/D conversion, wide range ISO setting 100-51200 (L: 50, H1: 102400, H2: 204800)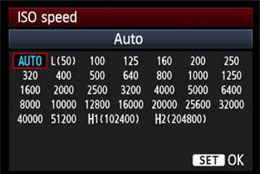 The EOS-1D X not only offers 14-bit signal processing for excellent image gradation, it delivers higher standard and expanded ISOs, and a score of new options to enhance shooting in varied and fast-changing lighting situations. With a standard range of ISO 100-51200, the EOS-1D X represents a 2-stop increase in sensitivity over previous cameras. Thanks to the improved signal-to-noise ratio of the new sensor and powerful noise reduction, the EOS-1D X can shoot at expanded sensitivities down to ISO 50 (L) and up to 102400 (H1), and even 204800 (H2)! Beyond the obvious advantages of its wide ISO range, the EOS-1D X has automatic ISO settings, found on the dedicated ISO menu. Minimum and maximum ISO settings can be specified, as can a user-defined range, plus full auto and manual.
Dual DIGIC 5+ Image Processors for enhanced noise reduction and blazing processing speed
For a whole new level of performance, the EOS-1D X uses Dual DIGIC 5+ Image Processors that include four 4-channel A/D converter front-end processing circuits and deliver speeds of up to 12 fps (RAW + JPEG) and 14 fps (JPEG). Compared with the predecessor, Canon's DIGIC 4 Image Processor, the Dual DIGIC 5+ Image Processor offers approximately 17x faster processing speed, and feature new algorithms that promote greater noise reduction at higher ISOs. In addition to conventional image processing functions the Dual DIGIC 5+ Image Processors offer real-time compensation for Chromatic Aberration in both still and motion images. With the power of these two processors, speed improvements are noticeable from the instant the camera is turned on and the stunning results speak for themselves.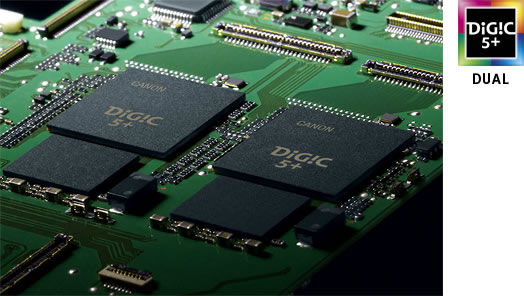 Canon's Most Sophisticated AF, Period.
All new 61-Point High Density Reticular AF
The newly designed 61-Point High Density Reticular AF features an Offset Array Sensor (with staggering AF point arrangement) to deliver greater accuracy, no matter the situation. It offers multi-zone wide-area AF for better tracking, has 5 central dual cross-type points (f/2.8 diagonal), 21 central cross-type points (f/5.6 horizontal & vertical) and 20 outer cross-type points (f/4.0 horizontal), and is sensitive in extremely low-light situations (EV-2 for a central point with a f/2.8 lens).

The EOS-1D X has a dedicated AF menu tab, so AF can be controlled without having to go through custom function menus. It also has 6 AF point selection methods (Spot, Single Point, Single + Adjacent 4 Points, Single + Adjacent 8 Points, Zone Selection, and Automatic AF Point Selection), plus a dedicated AF configuration tool for control of AI Servo AF III tracking parameters (tracking sensitivity, acceleration/deceleration tracking, and AF point auto switching).

The EOS-1D X uses the 100,000-pixel RGB Metering Sensor to aid the AF system in Automatic Point Selection. This dramatically increases the tracking performance for subjects that were previously unpredictable to follow, such as fast-moving or flying subjects. EOS iTR (Intelligent Tracking and Recognition) AF recognizes the subject based on face and colour detection from the AE system, and tracks it using AF points. The EOS iSA (Intelligent Subject Analysis) System incorporates colour recognition and Face Detection for proper exposure. Specific parameters can be adjusted and refined and saved in the AF menu for later use.

Intelligent Exposure, Fast.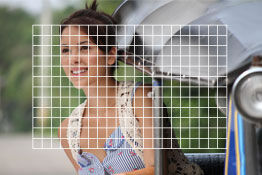 EOS iSA (Intelligent Subject Analysis System)
Powered by Canon DIGIC 4 Image Processor
The EOS-1D X features a brand new 100,000-pixel RGB Metering Sensor with a dedicated DIGIC 4 Image Processor that delivers substantial improvements in evaluative ambient and flash metering. The sensor has 252 distinct zones for general metering, with 35 zones used for low-light metering. The meter's DIGIC 4 Image Processor uses EOS iSA (Intelligent Subject Analysis System) that incorporates face and colour recognition data for more stable performance under rapidly changing lighting situations. The E-TTL Flash metering gains the same improvements. These improvements ensure accurate automatic exposure in a greatly increased group of shooting situations, offering a level of performance that will impress even the seasoned pro.
Sophisticated HD Recording at the Touch of a Button.
EOS HD Video Recording
Addressing the requests of the pros, the EOS-1D X captures HD video with an unprecedented level of sophistication for a digital SLR. It offers both All-I and IPB compression, supports H.264/MPEG-4 AVC High Profile, and automatically splits files greater than 4GB (FAT specifications) for extended recording up to 29:59 minutes without interruption. It offers the option of timecoding only during recording (Rec Run) or at all times (Free Run) - useful for multi-camera shoots. The EOS-1D X offers easy operation with the new Live View shooting/Movie shooting button. Menu options can still be set even when the Live View image is displayed. A dedicated menu tab for video capture allows functions to be changed quickly on the fly. Improved sound recording adjustment capabilities offer 64-step volume control; and a sound recording level meter that is accessible through the Quick Control screen during video shooting. With the Silent Control function, adjustments can be made quietly with a touch pad located on the inner portion of the Quick Control Dial. The built-in wind filter helps suppress unwanted wind noise that can distort or muffle sound. The CMOS sensor's new drive system significantly increases image processor performance, reducing colour artifacts and moiré.
| | |
| --- | --- |
| AII-I | Compresses each frame. Although the file size is larger than IPB, each frame is not affected by the previous and next frames, making it suitable for editing and extracting frames. |
| IPB | Compresses the movie frame by referencing the previous and next frames. High compression is used, making it suitable for recording long movies. |

Incredibly Fast Image Capture.
High-Speed Continuous Shooting
The EOS-1D X combines fast 16-channel data readout from its 18.1 Megapixel CMOS sensor and the supercharged processing capabilities of its Dual DIGIC 5+ Image Processors with a speedier shutter and mirror system to raise the performance bar for all digital cameras, capturing full-frame images and recording them fast to UDMA cards stored in the cameras Dual Card Slots. Ideal for fixed focus situations, the EOS-1D X's can shoot up to 12 fps (RAW + JPEG). In Super High Speed Mode, high-speed shooting up to 14 fps (JPEG) is possible.

Thanks to a more resilient design, shutter lag with the EOS-1D X is reduced to 55ms (down even further to 36ms via custom function). A redesigned mirror system, featuring a Quad Active Mirror Stopper, uses more effective material to absorb impact when moving up and down not only aids in speedy shot-to-shot times, but the reduced mirror vibration provides more stable shots at all times.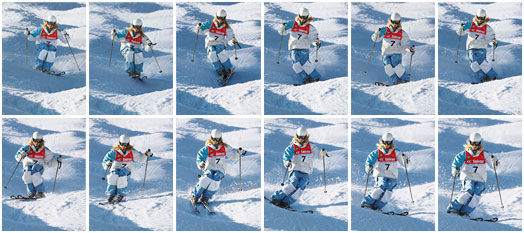 Phenomenal Performance in Any Condition.
Magnesium alloy body with shutter durability and dust- and weather-resistance
For professionals who demand nothing less than the best, the EOS-1D X is designed to perform superbly, even in the most treacherous environments, every time. The body is constructed of rigid, high-strength magnesium alloy for rugged performance and features a new grip design for easier finger placement and reduced hand fatigue. Its newly redesigned shutter has lightweight and carbon-fiber blades, and is rated to maintain up to 14 fps performance without compromise, for up to 400,000 cycles. The EOS-1D X and accessories like the new Wireless File Transmitter WFT-E6A and GPS Receiver GP-E1 have extensive gasketing for improved dust and water resistance, even at their connection points.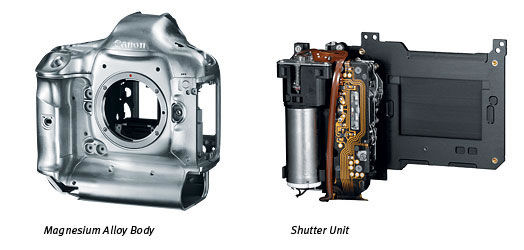 Ultrasonic Wave Motion Cleaning (UWMC)
The EOS-1D X's integrated cleaning dust removal cleaning uses a carrier wave type self-cleaning sensor unit. While previous dust removal systems removed dust adhered to the surface of the infrared absorbing/ultraviolet-blocking glass in a frontward direction by vibrating the glass with ultrasound, the new system effectively rolls rather than shakes the dust particles off, removing an even greater amount of dust, especially smaller particles. As with previous cameras, the IR/UV absorbing glass in front of the EOS-1D X's sensor is treated with an anti-dust fluorine coating making it easier to remove damp or sticky dust particles. As part of Canon's Integrated Cleaning System dust missed by the camera can be identified and removed using the Dust Delete Data feature of Canon's Digital Professional Pro software, bundled with every EOS digital SLR.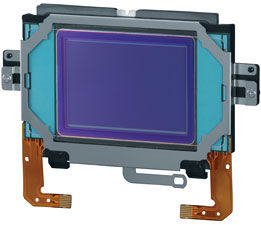 Sophisticated Composition, Simply.
Intelligent Viewfinder with Superimposed LCD
The EOS-1D X's Intelligent Viewfinder offers a sharp, bright approximately 100% field of view with an approximate magnification of .76x, a viewing angle of 35° and a 20mm eye-point. With a new construction featuring aspherical lens elements, the viewfinder displays less distortions and colour aberrations than previous models. It uses a transparent LCD to superimpose a customizable combination of focus points and gridlines directly over the image. The AF status indicator can even be directed to display within or outside of the viewfinders image area. With the intelligent viewfinder, unlike with other cameras, the photographer has the choice of seeing shooting information or looking only at the scene in front of the camera. The ability to effectively erase all shooting data and turn it back on with the touch of a button gives the photographer the opportunity to concentrate simply on looking and composing the photograph without distraction, a great advantage in numerous shooting situations.

A Screen with A View.
3.2" TFT LCD Monitor
The EOS-1D X's 3.2" TFT LCD monitor has 1,040,000 dots, anti-reflective construction and features Canon's Clear View II technology for bright, sharp display in any number of shooting situations. It's ideal for reviewing settings and images, as well as for shooting in Live View mode. In Live View, grid lines can be displayed in 9 sections, 24 sections, or 9 sections with diagonals, as can the dual-axis electronic level, which helps ensure accurate level by displaying both roll and pitch in 1-degree increments. For image review, the EOS-1D X has a new, dedicated Magnify/Reduce button. While pressing the button, zooming in or out (up to 10x) is achieved simply by turning the Main Dial. Images can be protected or erased quickly, individually or in batches, and slideshows can be created with some or all images and can be sequenced by date, folders, movies, stills or rating. A feature guide can be accessed for the selected menu, providing detailed reference information whenever needed.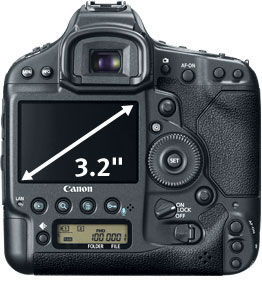 Extraordinary Ergonomics.
Improved handling with addition of new customizable controls
Reconceived based on the experience and feedback of professional users, the EOS-1D X's new ergonomic design is more comfortable and intuitive than ever. With a refined and intelligent layout of all control buttons and dials, shooting settings can be made with just the right hand, and quick image check and image processing operations with just the left. New, assignable and tactile function buttons located on the front of the camera enable fast access to features the photographer uses frequently. The vertical grip has been redesigned for comfort and familiarity, and combined with a vertical position Multi-Controller, Mfn2 and Depth-of-Field preview buttons provides every option found with horizontal for uninterrupted, intuitive shooting no matter the camera's orientation.

During shooting, the EOS-1D X's dedicated Quick Control button enables speedy changes of nearly every shooting parameter with the touch of a button. During playback, pressing the Quick Control button enables the photographer to protect images, rotate, rate, resize, view highlight alert, AF point and much more. Plus, with the EOS-1D X's new Multi Function Lock, the Main Dial, Quick Control Dial and Multi-Controller can all be locked, individually or together.

The EOS-1D X's Graphic User Interface shows improvements as well. The menu structure has been redesigned so that frequently used functions previously buried in the menu hierarchy are brought to the front. Operations previously assigned to buttons, controls, menus and custom functions have been consolidated for quick access in the menu, ensuring the photographer can concentrate on composing and shooting images.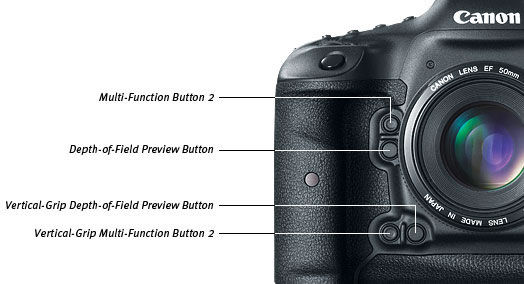 Enhanced recording options with Dual Card Slots, Gigabit-Ethernet terminal
To complement the high-speed drive and record the maximum number of shots as quickly as possible, the EOS-1D X records solely to industry speed-leading CompactFlash cards and features Dual Card Slots. Supporting UDMA mode 7, with a maximum data transfer rate of 167 MB/s as well as exFAT maximum file sizes, the EOS-1D X can use Type I and Type II CF recording media. Three recording settings are available: Auto switch, wherein the camera automatically switches from one card to another when the first is filled, Record Separately where the same image is recorded to each card, but in different size or file type, or Record to Multiple, where the same image is saved to both cards in the same size (or sizes), providing an instant backup for added security. Additionally, images can easily be transferred from one CF card to the other. Wired image transfer is also speedier than ever thanks to the EOS-1D X's built-in Gigabit Ethernet terminal (1000BASE-TX).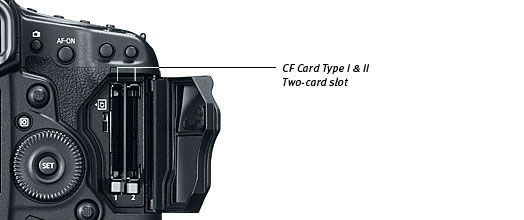 Optional Canon Wireless File Transmitter & GPS
The EOS-1D X is compatible with the new WFT-E6A Wireless File Transmitter for wireless LAN and Bluetooth transfer with the IEEE 802.11 a/b/g/n standards, performing up to 2.5x faster than previous models. A new image resend feature ensures that all images get transferred, even if a signal drop interrupts transmission. The small and lightweight WFT-E6A is discrete, does not interfere with other camera operations, and maintains the EOS-1D X's high level of dust and drip resistance.

The GPS Receiver GP-E1** attaches to the EOS-1D X, offering the same dust and water-resistant protection as the camera body itself, features its own power supply and is always ready to append location data to images. It records latitude, longitude, elevation and has a GPS Time Sync Function that synchronizes the camera clock with a satellite and features an electronic compass that records the camera's orientation when shooting.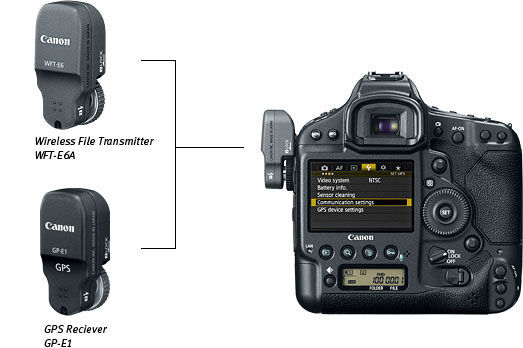 **In certain countries and regions, the use of GPS may be restricted. Therefore, be sure to use GPS in accordance with the laws and regulations of your country or region. Be particularly careful when traveling outside your home country.

As a signal is received from GPS satellites, take sufficient measures when using in locations where the use of electronics is regulated.
Notably Capable; Additional Features
Ultra-fast shutter lagtime - only 36ms
Thanks to a non-contact charge and more resilient design, shutter lag with the EOS-1D X is reduced to 55ms (down even further to 36ms via custom function). A redesigned mirror that uses more effective material to absorb impact when moving up and down not only aids in speedy shot-to-shot times, but the reduced mirror vibration provides more stable shots at all times.
Built-in chromatic aberration correction and in-camera RAW processing
Chromatic aberration in Canon lenses can be corrected at the time of shooting with the EOS-1D X's Lens Aberration Correction feature and can be saved and registered to the particular lens. The EOS-1D X can even distinguish between different lenses of the same model by supporting registration of serial numbers specific to each lens.



Post processing, in-camera, is both quick and easy with the EOS-1D X. It offers in-camera RAW processing with image correction like white balance, brightness, picture style and more, as well as image resizing with JPEG images. Additionally, the EOS-1D X features Expanded Quick Control functions during playback like Image protect, image rotate, rating, resize, highlight alert, AF point and image jump, meaning a streamlined workflow can begin in the field.

System Status Display Function provides critical information including the number of total shutter cycles.
For optimal camera maintenance, The EOS-1D X's new System Status Display Function offers pertinent information about the camera's use and condition. In addition to displaying the camera's serial number and firmware version, the System Status Monitor also displays the total number of shutter release cycles (in thousands), a camera error log, which lists errors that may warrant service.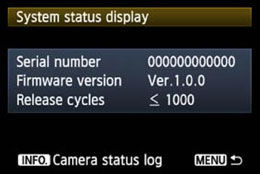 Multiple Exposures shooting
The EOS-1D X offers a number of multiple exposure options for creative photography, in-camera. It can take from two to nine exposures to create one multiple exposure image, with four distinct settings for exposure control: Additive (where, like with a traditional film-based multiple exposures) the total exposure amount adds up as the exposures are taken (thereby requiring manual exposure compensation for each frame); Average, where the exposure is controlled automatically; (Comparitive) Bright, a setting suited for uniformly dark scenes with distinct bright subjects; and (Comparitive) Dark, which is suitable for eliminating bright sections or reflections. Images can be checked on the LCD during shooting. An existing image can be chosen for the first exposure and the EOS-1D X offers a number of other settings for highly controlled multiple exposure photography of the highest caliber.

What's Included
EOS-1D X Digital SLR Body
Eyecup Eg
Battery Pack LP-E4N
Battery Charger LC-E4N
Wide Neck Strap L7
Cable Protector
Stereo AV Cable AVC-DC400ST
USB Interface Cable IFC-200U
EOS Digital Solution Disc
Software Instruction Manual
Limited Warranty
Product Specifications
Detailed Specifications
IMAGE SENSOR
Type
36 x 24 mm CMOS
Effective Pixels
Approx. 18.10 megapixels
Total Pixels
Approx. 19.3 megapixels
Aspect Ratio
'3.2
Low-Pass Filter
Built-in/Fixed with fluorine coating
Sensor Cleaning
EOS integrated cleaning system
Colour Filter Type
Primary Colour
IMAGE PROCESSOR
Type
Dual "DIGIC 5+"
LENS
Lens Mount
EF (excludes EF-S lenses)
Focal Length
Equivalent to 1.0x the focal length of the lens
FOCUSING
Type
TTL-CT-SIR with a dedicated CMOS sensor
AF System/ Points
61 Point / 41 f/4 cross-type AF points inc 5 dual cross type at f/2.8
The number of cross-type AF points will differ depending on the lens.
AF Working Range
EV -2 - 18 (at 23°C ISO100)
AF Modes
One Shot
AI Servo
AF Point Selection
Automatic selection: 61 point AF
Manual selection: Single point AF (61, 41 cross type only, 15 or 9 points selectable)
Manual selection: Spot AF
Manual selection: AF point Expansion 4 points (up, down, left, right)
Manual selection: AF point Expansion surrounding 8 points
Manual selection: Zone AF
AF points can be selected separately for vertical and horizontal shooting
Selected AF Point Display
Superimposed in viewfinder
Predictive AF
Yes, up to 8m
AF Lock
Locked when shutter button is pressed half way in One Shot AF mode or AF-ON button is pressed.
AF Assist Beam
Emitted by optional dedicated Speedlite
Manual Focus
Selected on lens, default in Live View Mode
AF Microadjustment
AF Menu
+/- 20 steps ( wide and tele setting for Zooms)
Adjust all lenses by same amount
Adjust up to 40 lenses individually
Adjustments remembered for lens by serial number
EXPOSURE CONTROL
Metering Modes
TTL full aperture metering with 252 zone from 100,000-pixel RGB AE sensor
(1) Evaluative metering (linked to all AF point)
(2) Partial metering
(3) Spot metering:
Center spot metering
AF point-linked spot metering
Multi/Spot metering (Max 8 spot metering entries)
(4) Center weighted average metering
Metering Range
EV 0 - 20 (at 23°C with 50mm f/1.4 lens ISO100)
AE Lock
Auto: In One-shot AF mode with evaluative metering exposure is locked when focus is achieved.
Manual: By AE lock button in P, TV and AV modes.
Exposure Compensation
'+/-5 EV in 1/3 or 1/2 stop increments (can be combined with AEB).
AEB
2, 3, 5 or 7 Shots +/-3 EV 1/3 or 1/2 stop increments
ISO Sensitivity*
Auto (100-51200), 100-51200 (in 1/3-stop or whole stop increments)
ISO can be expanded to L: 50, H1 102400, H2 204800
SHUTTER
Type
Electronically-controlled focal-plane shutter
Speed
30-1/8000 sec (1/2 or 1/3 stop increments) + Bulb (Shutter speed range available varies according to shooting mode)
WHITE BALANCE
Type
Auto white balance with the imaging sensor
Settings
AWB, Daylight, Shade, Cloudy, Tungsten, White
Fluorescent light, Flash, Custom, Colour Temperature Setting.
White balance compensation:
1. Blue/Amber +/-9
2. Magenta/ Green +/-9.
Custom White Balance
Yes, 5 setting can be registered
WB Bracketing
'+/-3 levels in single level increments
3 bracketed images per shutter release.
Selectable Blue/Amber bias or Magenta/ Green bias.
VIEWFINDER
Type
Pentaprism
Coverage (Vertical/Horizontal)
Approx. 100%
Magnification
Approx. 0.76x¹
Eyepoint
Approx. 20mm (from eyepiece lens centre)
Dioptre Correction
'-3 to +1 m-1 (dioptre)
Focusing Screen
Interchangeable (12 types, optional). Standard Focusing Screen Ec-CV
Mirror
Quick-return half mirror (Transmission: reflection ratio of 40:60, no mirror cut-off with EF600mm f/4 or shorter)
Viewfinder Information
AF information: AF points, focus confirmation light, AF status indicator
Exposure information: Metering mode, shooting mode, AE lock, shutter speed, aperture,
exposure compensation, ISO speed (always displayed), exposure level,
exposure warning
Flash information: Flash ready, FP flash, FE lock, flash exposure level
Image information: White balance correction, highlight-tone priority (D+), maximum burst
(2-digit display), CF card information, JPEG/RAW indicator, battery check icon.
Composition information
Grid, electronic level
Depth of Field Preview
Yes, with Depth of Field preview button.
Eyepiece Shutter
Built in
LCD MONITOR
Type
8.11cm (3.2") Clear View II TFT, approx. 1040K dots
Coverage
Approx. 100%
Viewing Angle (Horizontally/Vertically)
Approx. 170°
Coating
Anti-reflection and Solid Structure
Brightness Adjustment
Adjustable to one of seven levels
Display Options
(1) Quick Control Screen
(2) Camera settings
(3) Dual Axis Electronic Level
FLASH
Modes
E-TTL II Auto Flash, Metered Manual
X-Sync
1/250sec (EX series Speedlites only)
Flash Exposure Compensation
'+/- 3EV in 1/2 or 1/3 increments
Flash Exposure Bracketing
Yes, with compatible External Flash
Flash Exposure Lock
Yes
Second Curtain Synchronisation
Yes
HotShoe/ PC Terminal
Yes/ Yes
External Flash Compatibility
E-TTL II with EX series Speedlites, wireless multi-flash support
External Flash Control
via camera menu screen
SHOOTING
Modes
Program AE, Shutter priority AE, Aperture priority AE, Manual
Picture Styles
Auto, Standard, Portrait, Landscape, Neutral, Faithful, Monochrome, User Defined (x3)
Colour Space
sRGB and Adobe RGB
Image Processing
Highlight Tone Priority
Auto Lighting Optimizer (4 settings)
Long exposure noise reduction
High ISO speed noise reduction (4 settings)
Auto Correction of Lens Peripheral illumination
Chromatic aberration correction
Distortion correction
Resize to M1, M2 or S
RAW image processing - during image Playback only
Multiple exposure
Drive Modes
Single, Continuous L, Continuous H, Self timer (2s+remote, 10s+remote), Silent single shooting
Continuous Shooting
Max. Approx. 12fps. (speed maintained for up to TBA images (JPEG) or TBA images (RAW) (with UDMA card)¹ ² ³, 14fps with mirror locked up and exposure and AF locked on first frame
LIVE VIEW MODE
Type
Electronic viewfinder with image sensor
Coverage
Approx. 100% (horizontally and vertically)
Frame Rate
30 fps
Focusing
Manual Focus (Magnify the image 5x or 10x at any point on screen)
Autofocus: Quick mode, Live mode, Live Face detection mode
Metering
Real-time evaluative metering with image sensor
Active metering time can be changed
Display Options
Grid overlay (x3), Histogram, Aspect ratios
FILE TYPE
Still Image Type
JPEG: 10 compression options (Exif 2.3 compliant) / Design rule for Camera File system (2.0),
RAW: RAW, sRAW (14bit, Canon original RAW 2nd edition),
Digital Print Order Format [DPOF] Version 1.1 compliant
RAW+JPEG Simultaneous Recording
Yes, any combination of RAW + JPEG possible, separate formats to separate cards possible
Image Size
JPEG: (L) 5184x3456, (M1) 4608x3072, (M2) 3456x2304, (S1) 2592x1728,
RAW: (RAW) 5184x3456 (M-RAW) 3888x2592, (S-RAW)2592x1728
Movie Type
MOV (Video: H.264 Intra frame / inter frame, Sound: Linear PCM)
Movie Size
1920 x 1080 (29.97, 25, 23.976 fps) intra or inter frame
1280 x 720 (59.94, 50 fps) intra or inter frame
640 x 480 (59.94, 50 fps) inter frame
Movie Length
Max duration 29min 59sec, Max single file size 4GB
Sound Files
WAVE (monaural)
Folders
New folders can be manually created and selected
File Numbering
(1) Consecutive numbering
(2) Auto reset
(3) Manual reset
OTHER FEATURES
Custom Functions
31 Custom Functions with 99 settings
Metadata Tag
User copyright information (can be set in camera)
LCD Panel / Illumination
Yes / Yes
Water/ Dust Resistance
Yes
Sound Memo
Up to 30sec per image - 48Khz or 8Khz
Intelligent Orientation Sensor
Yes
Playback Zoom
1.5x - 10x, Pixel level magnification
Display Formats
(1) Single image with information (2 levels)
(2) Single image
(3) 4 image index
(4) 9 image index
(5) Magnified view
(6) Movie edit
Slide Show
Image selection: All images, by Date, by Folder, Movies, Stills, Rating
Playback time: 1/2/3/5/10 or 20 seconds
Repeat: On/Off
Histogram
Brightness: Yes
RGB: Yes
Highlight Alert
Yes
Image Erase/Protection
Erase: Single image, All images in folder, Checkmarked images, unprotected images
Protection: Erase protection of one image at a time
Data Verification
data not available
Menu Categories
(1) Shooting menu (x4)
(2) AF Menu (x5)
(3) Playback menu (x3)
(4) Setup menu (x4)
(5) Custom Functions menu (x7)
(6) My Menu
Menu Languages
25 Languages
English, German, French, Dutch, Danish, Portuguese, Finnish, Italian, Norwegian, Swedish, Spanish, Greek, Russian, Polish, Czech, Hungarian, Romanian, Ukrainian, Turkish, Arabic, Thai, Simplified Chinese, Traditional Chinese, Korean and Japanese
Firmware Update
Update possible by the user.
INTERFACE
Computer
Hi-Speed USB
Other
Video output (PAL/ NTSC) (integrated with USB terminal), HDMI mini output (HDMI-CEC compatible), Extension system terminal (for WFT-E6/GP-E1), External microphone (Stereo mini jack), RJ-45(gigabyte ethernet)
DIRECT PRINT
Canon Printers
Canon Compact Photo Printers and PIXMA Printers supporting PictBridge
PictBridge
Yes
STORAGE
Type
2x CompactFlash Type I/II (incompatible with Microdrive) (UDMA 7 compatible)
SUPPORTED OPERATING SYSTEM
PC Macintosh
Windows XP (SP2/SP3) / Vista inc SP1 (excl. Starter Edition) / 7 (excl. Starter Edition)
OS X v10.4-10.6
SOFTWARE
Browsing Printing
ZoomBrowser EX / ImageBrowser
Image Processing
Digital Photo Professional
Other
PhotoStitch, EOS Utility (inc. Remote Capture, WFT utility*), Picture Style Editor
* Requires optional accessory
POWER SOURCE
Batteries
Rechargeable Li-ion Battery LP-E4N (supplied), 1xCR2025 for date settings
Battery Life
Approx. TBA (at 23°C)?
Approx. TBA (at 0°C)
Battery Indicator
6 levels + percentage
Power Saving
Power turns off after 1, 2, 4, 8, 15, 30mins or Off.
Power Supply Battery Chargers
AC Adapter Kit ACK-E4, Battery charger LC-E4N, Car Battery charger cable CG-570 (use with LC-E4N)
PHYSICAL SPECIFICATIONS
Body Materials
Magnesium Alloy body covers
Operating Environment
0 - 45 °C, 85% or less humidity
Dimensions (WxHxD)
158 x 163.6x 82.7mm
Weight (Body Only)
Not specified by manufacturer
NOTES
Magnification
¹ with 50mm lens at infinity, -1m-1 dpt
Continuous Shooting
¹ Based on Canon's testing conditions, JPEG, ISO 100, Standard Picture Style. Varies depending on the subject, memory card brand and capacity, image recording quality, ISO speed, drive mode, Picture Style, Custom functions etc.
² Maximum fps and buffer capacity may be reduced depending on the cameras settings and light level
³ With Battery strength 50% or higher
Battery Life
¹ Based on the CIPA Standard and using the batteries and memory card format supplied with the camera, except where indicated