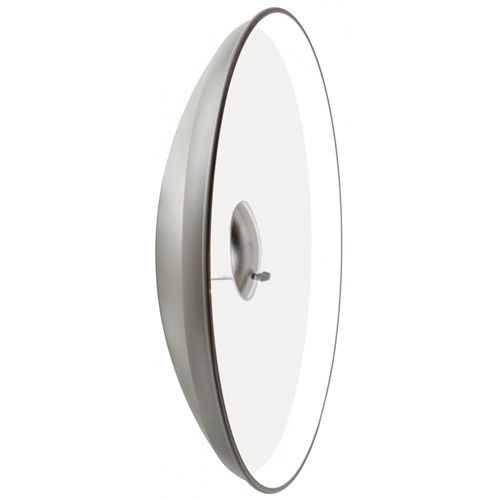 Rental ID:

R304577

• Webcode: 161778
Included in Rental
1

Elinchrom Maxi Soft Reflector 70cm White

1

Elinchrom Gold Deflector Disk

1

Elinchrom Silver Deflector Disk

1

Elinchrom Frosted Deflector Disk

1

Elinchrom Translucent Deflector Disk

2

Elinchrom Single Deflector Rod
Product Highlights
Standard Elinchrom

Compatibility

70 cm (27.5")

Diameter

White

Reflector

Beauty Dish

Design
Available in Edmonton
---
Buy this for: $629.99 Learn More

70cm 82° Softlite Reflector
An ideal reflector for soft and diffused light in conjunction with either the gold, silver or translucent deflector dish.
Larger than its 44 cm counterpart, it is ideal when working further away from the subject, be it beauty or portraiture work. The white finishing offers a softer touch for glamourous images.
The included Deflector Set can modify the colour and softness.
What's Included
70cm Softlite Reflector
Deflector Set