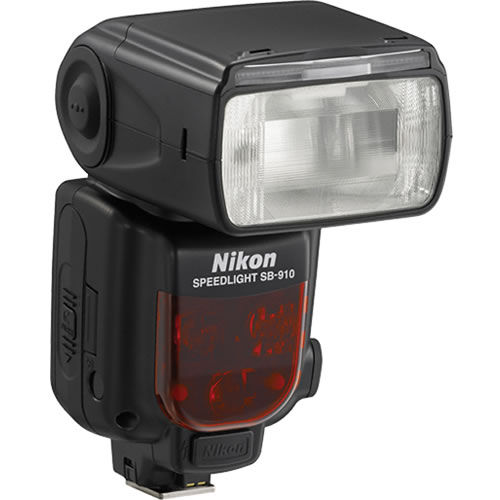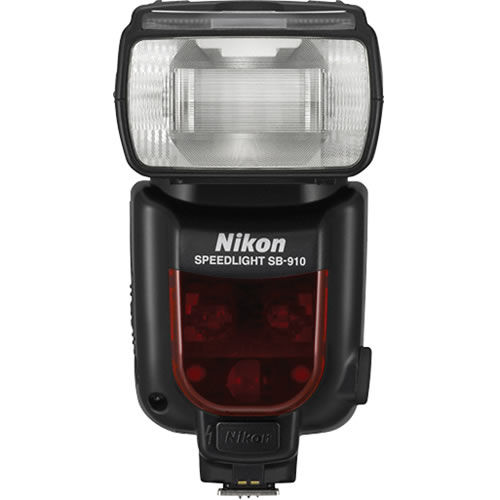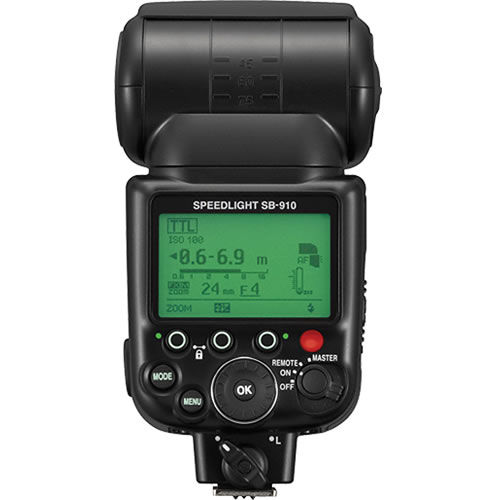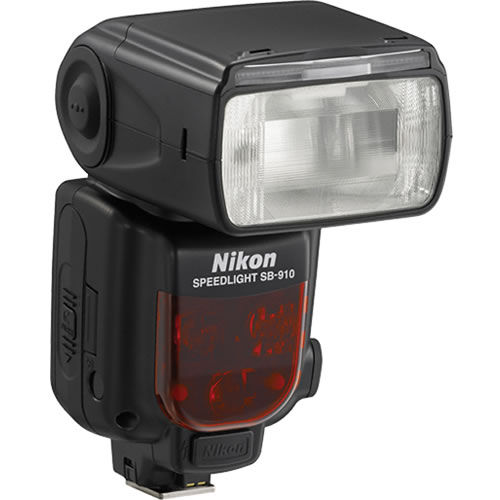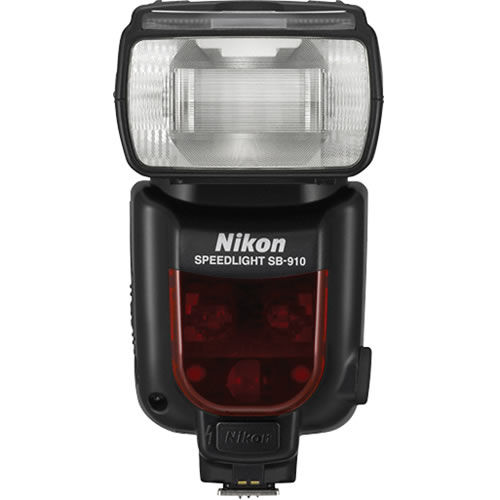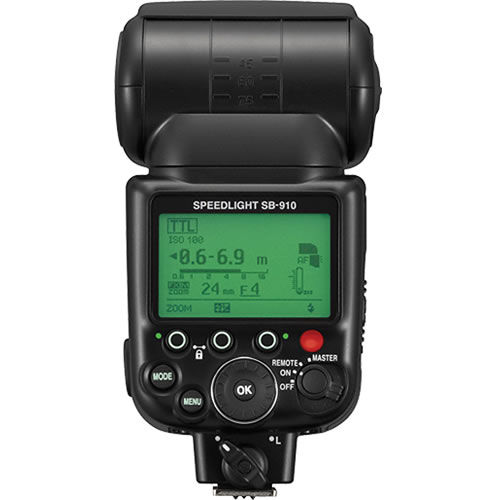 Rental Details
kit include Nikon SB-910 Flash, Turbo3 battery, CKE2 cable and charger
Included in Rental
1

Nikon SB-910 Speedlight

1

Nikon SZ-2TN clip on filter for SB-910

1

Nikon SZ-2FL clip on filter for SB-910

1

Quantum T75 Charger for turbo 3 output 24v, 0.75A

1

Nikon AS-21 Speedlight Stand for SB-900/910

1

Nikon SW-13H Diffusion Dome

1

Quantum Turbo 3 Battery Pack

1

Quantum 1.3m Locking Coiled Cable for Nikon SB910/900 and Turbos,
Nikon's flagship Speedlight for enthusiasts and professionals.
Engineered for FX- and DX-format DSLRs and Coolpix P7000 series cameras, the SB-910 offers unparalleled lighting performance in the field and in the studio. Featuring Nikon's versatile i-TTL (intelligent through-the-lens) metering for on-camera or wireless flash control, the SB-910 can operate as a hot shoe-mounted Speedlight, remote unit or wireless Commander. And with refined operability including illuminated buttons for use in low light and improved thermal cut out protection, the SB-910 is the perfect partner to your DSLR.
Key Features
Simplified Graphic User Interface (GUI)
Advanced Protection Against Overheating
Tungsten & Fluorescent Filters Included
Auto White Balance to Match Filter
FX/DX Format Identification
Guide No. 111.5' (34 m) at 35mm
3 Light Distribution Patterns
17-200mm Auto Zoom Range
Wireless Controller
Seamless integration with Nikon's Creative Lighting System
The SB-910 Speedlight operates as a hot shoe-mounted Speedlight, remote unit or wireless commander (with up to four channel options) capable of controlling as many as three remote groups (A,B and C) and an unlimited number of SB-910, SB-900, SB-700 or SB-R200 units. Other professional flash features include precision i-TTL flash control, Manual with Power Ratio, three illumination patterns for specific shooting environments, wide zoom range from 17-200mm, and streamlined controls and menus.
Real world simplicity with advanced automation
At the heart of the SB-910 is Nikon's i-TTL flash control which enables Nikon Speedlights to share critical exposure information with CLS compatible DSLRs. All of the complex lighting calculations are computed for you instantly with consistently accurate results in just about any lighting situation. Using the SB-910 as a commander, or in concert with the SU-800 Commander, or DSLR with built-in commander operating as the Master controller, you can wirelessly manage and fire up to three groups of remotely positioned SB-910, SB-900, SB-700 and SB-R200 Speedlights. Additionally, each group can contain any number of Speedlights and any mix of these Speedlights. SB-910 can also be set as a Remote Speedlight for complete system integration and control.
Versatile flash for enthusiasts and professionals
The SB-910 offers an improved interface, adding a dedicated Menu button and illuminated buttons for control in low light. Additionally, hard type colour correction filters are now used, providing durability and convenience when used with a camera set for auto white balance. And when taking pictures in certain situations such as in rapid sequence, to prevent the flash tube from overheating, an improved thermal cut out protection has been adopted that slows recycling instead of cutting off the flash.
What's Included
Nikon SB-910 Speedlight
AS-21 Speedlight Stand
SW-13H Nikon Diffusion Dome
SZ-2FL Fluorescent Filter
SZ-2TN Incandescent Filter
SS-910 Soft Case
Limited Warranty
Product Specifications
Detailed Specifications
Commander Function
Yes
Remote Function
Yes
Guide Number
34m/111.5ft. (at ISO 100, 35mm zoom head position, in FX format, standard illumination pattern, 20°C/68°F) to 48m/157.5ft. (at ISO 200, 35mm zoom head position, in FX format, standard illumination pattern, 20°C/68°F)
Electronic Construction
Automatic Insulated Gate Bipolar Transistor (IGBT) and series circuitry
Flash Exposure Control
Distance-priority manual flash
i-TTL Balanced Fill-Flash with CLS compatible cameras
Manual Flash (with Nikon Creative Lighting System digital and 35mm SLR cameras)
Lens Coverage
8 to 11mm (DX-format, Automatic mode with built-in wide-angle panel deployed)
12 to 17mm (FX-format, Automatic mode with built-in wide-angle panel deployed)
12 to 200mm (DX-format, Automatic mode)
17 to 200mm (FX-format, Automatic mode)
Illumination pattern
The light distribution angle is automatically adjusted to the camera's image area in both FX and DX formats
Standard
Even
Centre-weighted
Other Available Functions
Test Firing
Monitor Pre-flashes
AF-assist illumination for multi-point AF
Modeling illuminator
Bounce Function (Tilt)
Flash head tilts down to 7° or up to 90° with click-stops at -7°, 0°, 45°, 60°, 75°, 90°.
Bounce Function (Rotate)
Flash head rotates horizontally 180° to the left and right with click-stops at 0°, 30°, 60°, 75°, 90°, 120°, 150°, 180°
Minimum Recycling Time
2.3 sec. (approx.) with Ni-MH (2600 mAh) batteries
3.0 sec. (approx.) with Oxyride™ (1.5V) batteries
4.0 sec. (approx.) with Alkaline-manganese (1.5V) batteries
4.5 sec. (approx.) with Lithium (1.5V) batteries
Flash Duration
1/880 sec. at M 1/1 (full) output
1/1100 sec. at M 1/2 output
1/2550 sec. at M 1/4 output
1/5000 sec. at M 1/8 output
1/10000 sec. at M 1/16 output
1/20000 sec. at M 1/32 output
1/35700 sec. at M 1/64 output
1/38500 sec. at M 1/128 output
Required Power Source
Four 1.2V Ni-MH (AA-size) batteries
Four 1.5V Alkaline-manganese (AA-size) batteries
Four 1.5V Lithium (AA-size) batteries
Optional Power Supply
SK-6 Power Bracket Unit, SD-9 High-Performance Battery Pack
SD-8A High-Performance Battery Pack
Flash-ready Indicator
Rear and Front lights blink: Insufficient light for correct exposure (in i-TTL, Auto Aperture flash, Non-TTL Auto flash, or Distance-priority manual flash operations).
Rear lights up and Front blinks: recycled and ready to fire.
Ready Light
Front
Flash Compensation
–3.0 EV to +3.0 EV in increments of 1/3 steps in i-TTL auto flash, Auto Aperture flash, Non-TTL auto flash and Distance-priority manual flash modes
Custom Setting
AF-Assist Illumination
Modeling Illuminator
Monitor pre-flashes
Test firing
Minimum Number of Flashes / Recycling Time
110/4.0 – 30 sec. (1.5V Alkaline-manganese)
165/2.3–30 sec. (Ni-MH (eneloop))
190/2.3–30 sec. (2600mAh Ni-MH)
230/4.5–120 sec. (1.5V Lithium)
Wireless Flash Modes
Master
Master (RPT)
Off
Remote
SU-4
Wireless Communication Channels
Four: 1, 2, 3 and 4 Channels
Wireless Groups
Three: A, B and C
Other Functions
Firmware update
ISO sensitivity setting
Key lock
Recalling the underexposure value in the TTL auto flash mode
Resetting the settings
Improved Thermal Cut-out
Dimensions
3.1 x 5.7 x 4.4 in. (78.5 x 145 x 113mm)
Weight (Approx. without batteries)
14.8 oz. (420g)