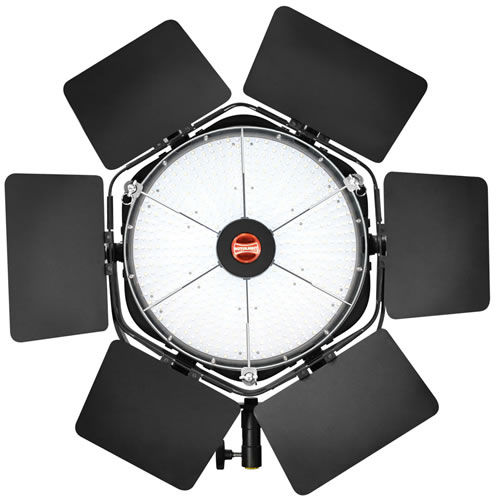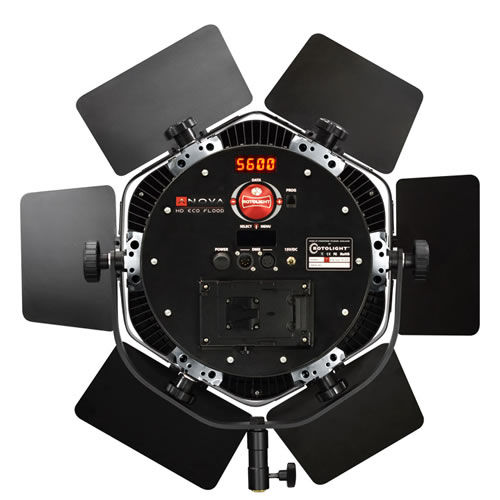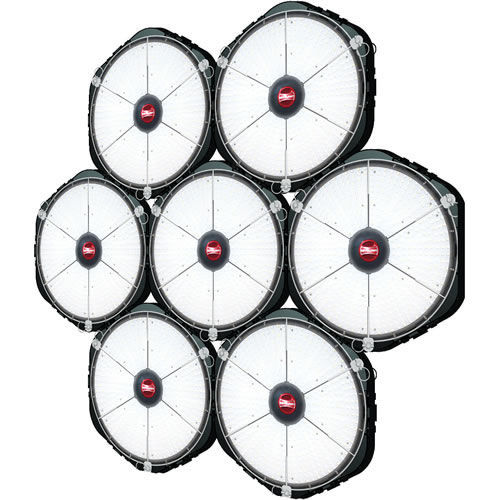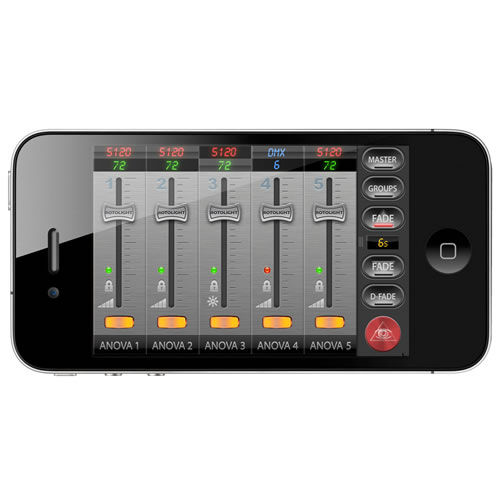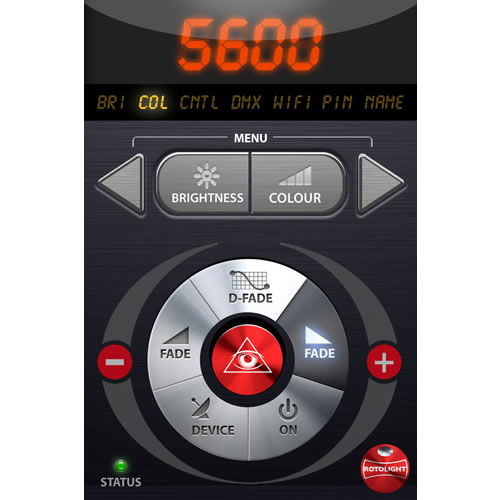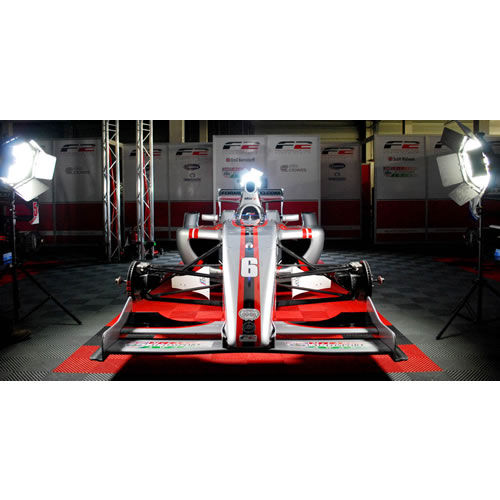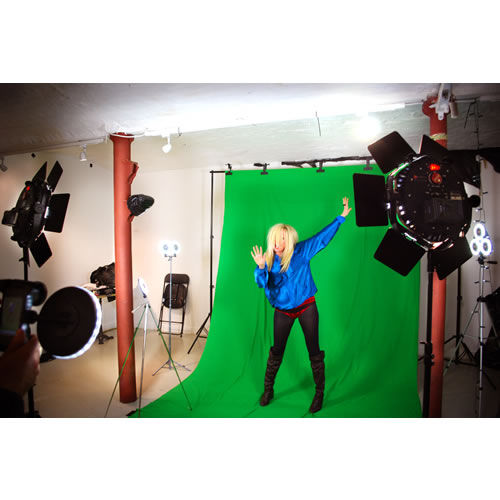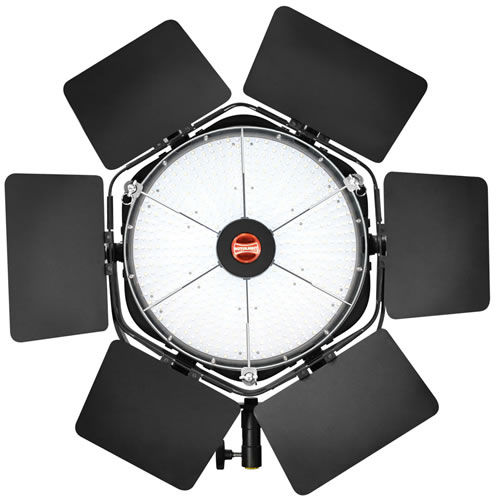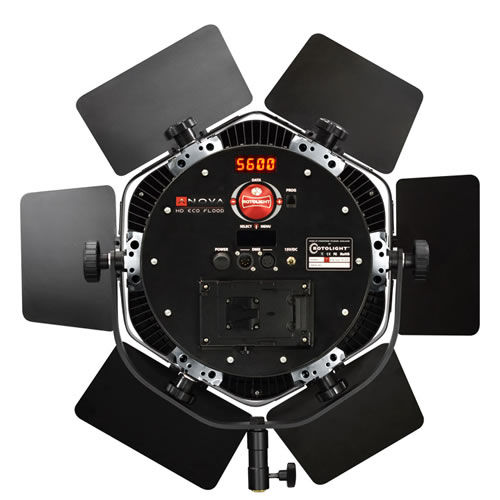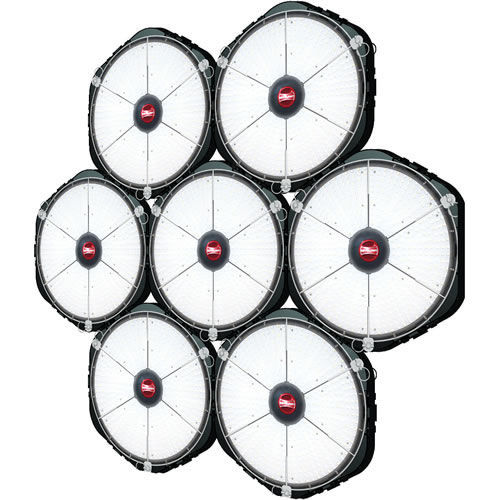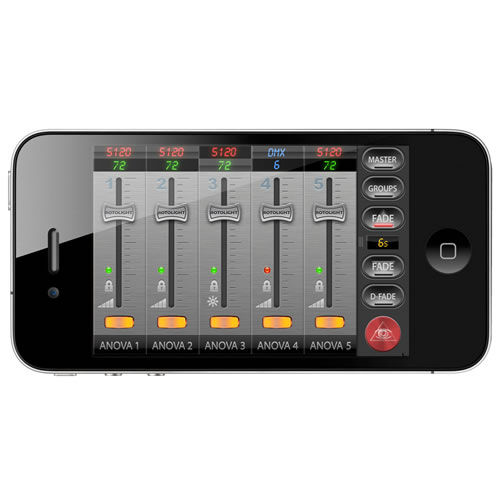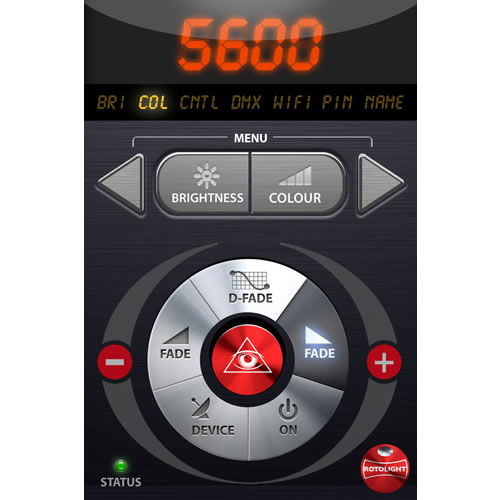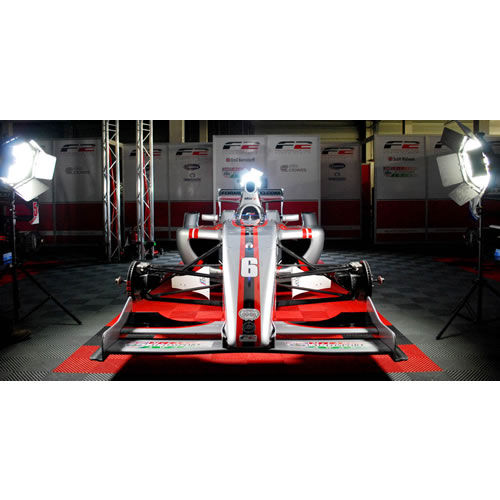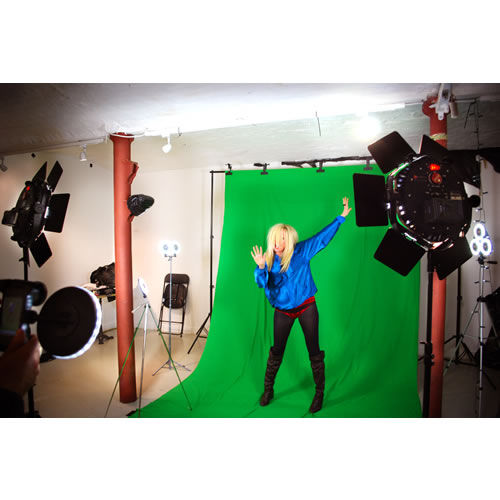 Rental Details
kit includes LED fixture, two batteries, dual charger and stand
Included in Rental
1

Rotolight Anova Bi-Colour LED EcoFlood Studio Light w/ Dimmer

1

Rotolight Barndoor Set for Anova LED Light

1

Rotolight Hard Case for Anova LED Light

2

Pro-X Li-ion Battery 95Wh 14.8V V Mount

1

Pro-X 2 Channel 1.5A Battery Charger V Mount

1

Rotolight GS60A15-P1J AC adaptor
Product Highlights
5425LM

Illumination

3150K - 6300K

Colour Temperature

38W

Power

110°

Beam Angle
The World's Most Advanced LED Floodlight
Rotolight proudly introduces the next generation of studio lighting systems with the launch of the AnovaTM 2 LED EcoFlood: the world's most advanced LED studio floodlight.

Anova 2 is a revolutionary bi-colour LED floodlight with a super-wide 110-degree beam angle which provides a gorgeous soft light output that eliminates hard shadows and hotspots. The Rotolight Anova 2 delivers 1000-watt equivalent output whilst using 93% less energy than a standard tungsten bulb with virtually no heat, and also includes a V-lock plate for battery operation on location as standard.

Anova 2's bi-colour LED system is capable of accurately reproducing white light from candlelight through to full daylight in 10-degree Kelvin steps, with a real time colour temperature display.
Key Features
Bi-Colour - Accurately reproduces any colour of white light from candlelight through to full daylight in 10-degree Kelvin steps.
110 Degree Beam Angle - Unique super-wide spread eliminates hard shadows and hotspots with gorgeous soft light output and signature Ringlight effect.
EcoFlood Technology - Anova 2's 1000W-equivalent output uses 93% less energy than a standard tungsten bulb with virtually no heat, and includes a V-lock plate for battery operation as standard.
WiFi & DMX - Includes built-in WiFi and wired DMX allowing wireless remote control of brightness, colour temperature, and system settings via an iPhone or iPad.
Tessellating Design - Anova 2's unique shape allows users to create a huge honeycomb array of Anovas for larger projects (using T-Plate connectors and custom yokes).
Awards
Winner of the "Best of IBC – Editors Choice Award 2011"
Reviews
Anova BBC Studio Shoot
"There's no question that these Anova lights can really change the way photographers work... It's about time we brought some art back into our work and these new Anovas are perfect tools for the job. These are beautifully made and engineered lights. I strongly suggest you try them out for yourself."
- Philip Nash
Beauty and Glamour Photographer of the Year
"We've used the Rotolight systems on several high-profile shoots in the last year, notably including the 2011 Haymarket Publishing Autosports Awards show. The ease of use, portability and speed of work they allow are excellent. We were able to mount the Rotolight RL48-B's into a McLaren cockpit at Silverstone just before a hot lap and add extra shape to the interior GoPro driver shots with very little hassle. On larger setups we used the Rotolight Anova Studio lights to get some great stylized shots of the cars and drivers."

"On this high-profile shoot one of the particular challenges we faced was the fast paced nature, which often meant we had only limited time to get the takes we needed and so required something that was bright but highly portable, and could be setup quickly to deliver great looking shots."

"The other challenge was the changing ambient light conditions as we were shooting from dusk 'till dawn so the ability of the Rotolight to accurately dial in the desired colour temperature throughout the shoot was extremely useful."

"Our end client was delighted with the finished films and I was very impressed by the product, in particular how we were able to use it in environments where traditionally far more expensive solutions have been necessary. We look forward to using them again on our next production."
- Ben Foakes
Head of Post – Sequence
www.sequencecreative.co.uk
Client List includes: James Bond Quantum of Solace, BBC Sport, BBC Royal Ascot, Top Gear Live, Red Bull Formula 1, McLaren Autosports Awards, North One Television, Freemantle, Sky, Channel 5
- Greg Gorman:
- "My new Favorite light....Rotolight ANOVA

- "It's really beautiful! They make a more sophisticated model for cine but I don't need the various color temps and this one is about a stop brighter too. Worked with it in Toronto last week and had to get one! Runs on a battery as well for 3&1/2 hours, which makes it kick ass for location work! And it is very light! All plusses!!"

- "While recently working in Toronto, I had the opportunity of reviewing some of the newest innovations in LED lighting at my favorite camera store, VISTEK. Of all the lights I had the chance to check out, I was most impressed with the Anova Rotolite. Their newest daylight balanced LED is a stop brighter than the Cine version and therefore offers more for the still photographer at a better price to boot. What impressed me most was the octagonal shape(for better catch lights) and the beautiful skin tones I was seeing for the first time from an LED. The compactness, portability, weight and the fact that it can,as well, be battery driven with a life of 3&1/2 hours convinced me that this was an essential tool for my portrait photography. Needless to say, I bought one straight away!"
- Rodney Charters (Director of 24 and winner of lifetime achievement award from the ASC)
- "Quite Superb and Totally up to spec"
What's Included
Rotolight Anova 2 LED Floodlight
Fitted Yoke
V-Lock Battery Plate
LEE Filter Set
- 216 Diffuser – Full Diffuser
- 250 Diffuser – 2/3 Diffuser
- 184 Cosmetic Peach
- 279 1/8 Minus Green
- 249 1/4 Minus Green
- 248 1/2 Minus Green
1-Year Warranty
Product Specifications
Detailed Specifications
Variable Colour Temperature Range
3150K to 6300K
Equivalent Output
1000W Tungsten
Lux / Lumens / Footcandles
FLOOD
1m = (2025 Lux) (5425 Lumen) (188 Footcandles)
2m =(506Lux) (5425 Lumen) (47 Footcandles)
3.6m = (156 Lux) (5425 Lumen) (15 Footcandles)
Beam Angle: Flood
110 degrees
Mount
Yoke with TVMP Bracket or Lighting stand
Supplied Filter Set
LEE-216 Diffuser – Full Diffuser
LEE-250 Diffuser – 2/3 Diffuser
LEE-184 Cosmetic Peach
LEE-279 1/8 Minus Green
LEE-249 1/4 Minus Green
LEE-248 1/2 Minus Green
Power Consumption
38W
Optional Accessories
Barn Doors, T-Connector Plate, Fresnel, Fitted Flight Case, Replacement Filter Pack, Reflectors, Custom Yokes (on request), Replacement Power Supply, Soft Box
Dimensions (WxHxD)

340mm x 380mm x 55mm (w/ barndoors fitted)

Weight
Anova without Yoke (2.6kg)
Anova with Yoke (3.1kg)
Flight Case (Optional) (5.5kg)
Barn Doors (Optional) – 1Kg