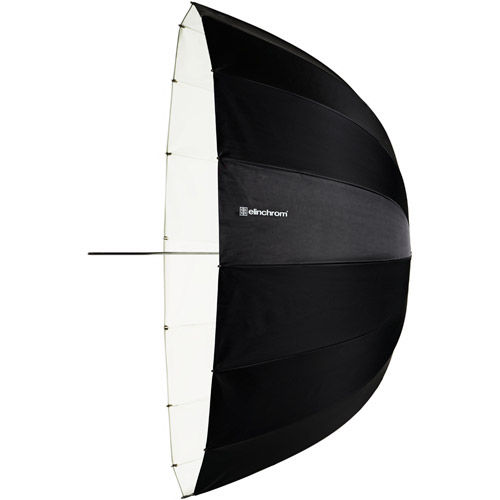 Rental ID:

R305866

• Webcode: 411885
Product Highlights
Designed for Elinchrom

16 Fibreglass Rods

125 cm (49")

Deep Umbrella

Wide Spread of Light
Available in Calgary
---
Buy this for: $249.99 Learn More

The White umbrella is often chosen for its slightly warmer tones and softer shadow transition.
Key Features:
16 fiberglass rods for circular shape
Total control of light spread
Includes portable umbrella sleeve
Optional diffuser for versatility
Umbrella Deep
Umbrellas are renowned for their ease and speed of use, but not all umbrella systems are equal.
The wide angle internal reflector within each Elinchrom light source smoothly illuminates the complete surface of all umbrellas. Contributing to this is the exceptional quality of Elinchrom's carefully selected fabrics. Combined with their unique central umbrella tube location, these elements together deliver an affordable quality of light which is unsurpassed.
Elinchrom deep umbrellas are manufactured using 16 fiberglass rods to maintain a perfect circular shape.
By simply adjusting the position, the deep shape offers control of the light spread. In addition, these umbrellas can be transformed into "fold-up" softboxes by adding for example, a translucent cover to a silver umbrella, a silver/black cover to a translucent umbrella – with many further options.
Product Specifications
Detailed Specifications
Diameter
125 cm (49")