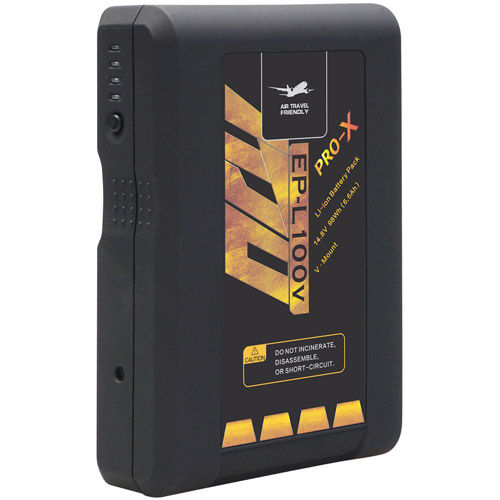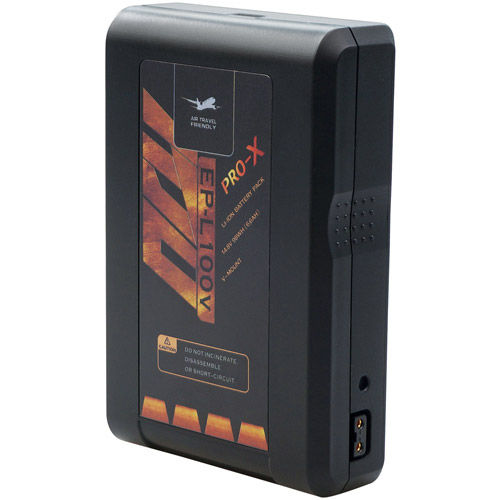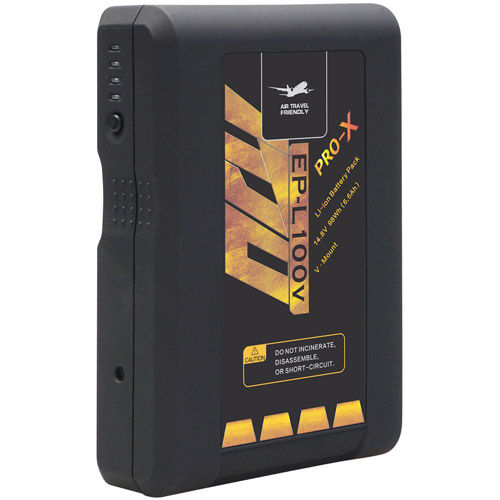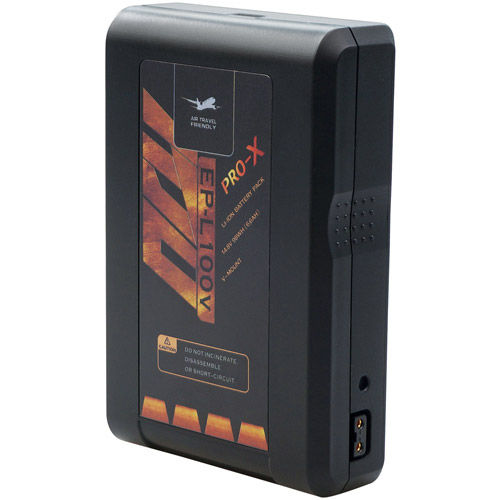 Rental ID:

R306069

• Webcode: 419977
Rental Details
Includes 2x 98Wh 14.8V V-mount batteries and dual charger
Included in Rental
2

Pro-X E Series V Mount Battery

1

Pro-X 2 Channel 2A Battery Charger V Mount
Product Highlights
14.8 V

Output

98

Wh

V

Mount
Available in Edmonton
---
Buy this for: $289.99 Learn More

E Series Li-ion Battery 98Wh 14.8V
Big power in a small package
This new E series battery features a slimmer design with high quality cells.
The packs are perfect for the majority of camera powering applications with a maximum load handling of 8A. Given their slim design, these packs are ideal for powering cameras on handheld gimbals, and UAVs, as well as for portable LED lighting and camera rigging & accessories power applications.
The 14.8v, 98wh capacity allows for the packs to be transported carry-on without restrictions under IATA, ICAO and UN regulations. The packs have been UN tested and certified, passing UN38.3 certification.
Key Features:
On-board unregulated P-tap which can be used to power most 12vdc devices, as well as doubling as an optional travel charger input port.
Pack features a 5V, 3A USB port for powering/charging mobile devices and other small accessories.
Rubberized, shock absorbent shell casing is used to provide the lightweight pack with greater protection against the rigors of everyday production.
4-LED State of Charge power gauge.
Optional chargers available separately:
Travel Charger
Block Chargers
Pro-X Battery Brand Reputation & Reliability
Pro-X is a very large OEM battery supplier well known and respected inside the Pro industry. In fact you will find Pro-X at the core of many mainstream 3rd party battery brands.
Shop and compare. We know you will find great features, value and reliability with Pro-X!
Product Specifications
E Series Li-ion Battery 98Wh 14.8V V Mount

8A
Capacity
14.8v, 98wh
Power gauge
4-LED charging state
Includes
5V, 3A USB