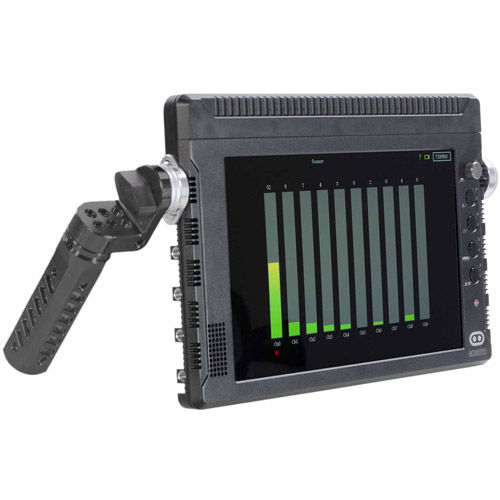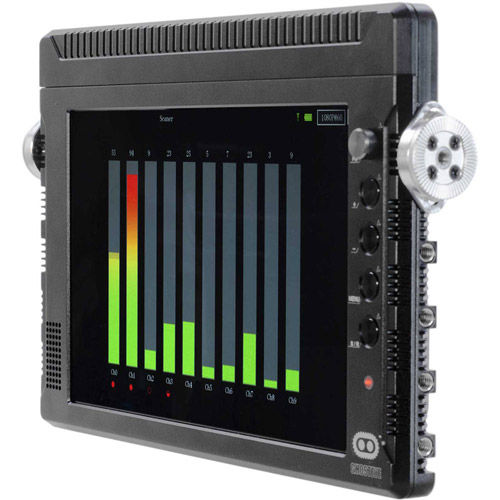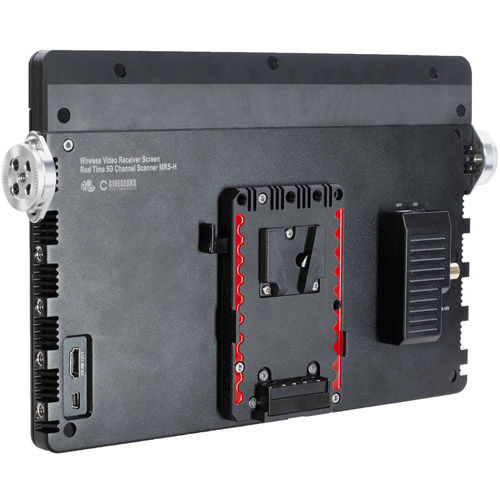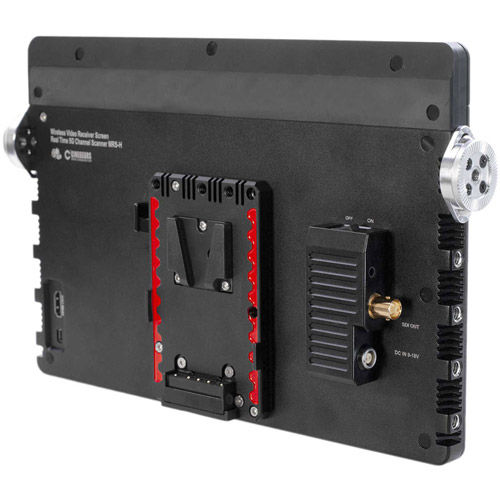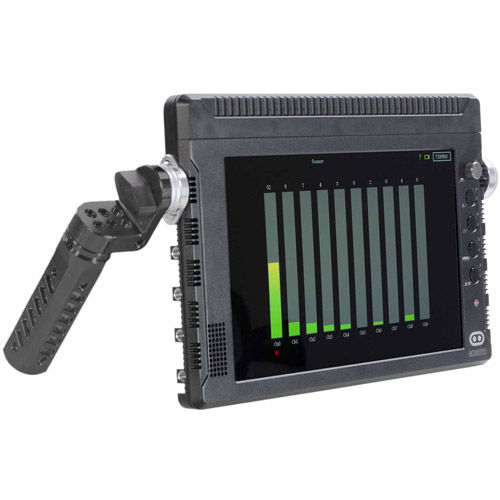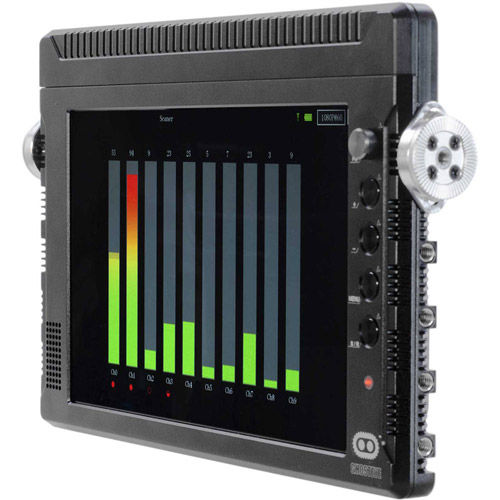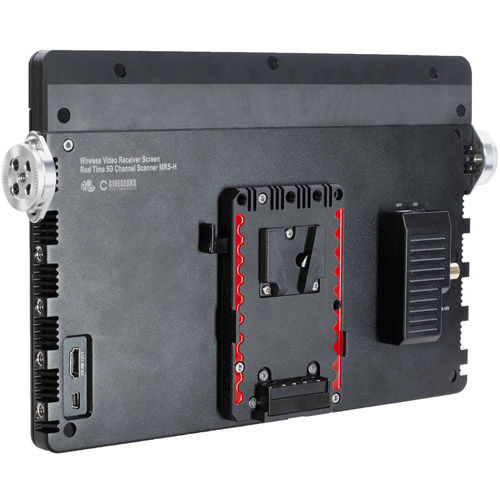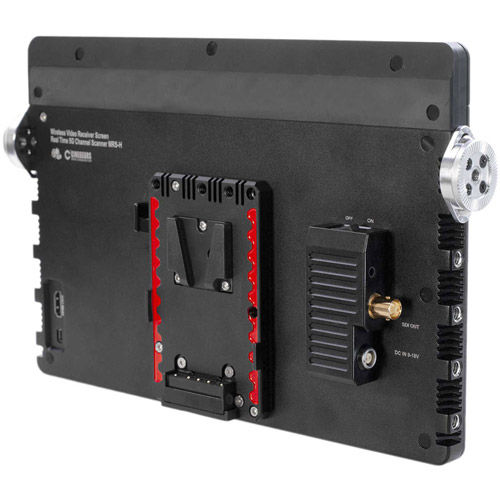 Rental Details
V-mount batteries & Cinegears wireless transmitter required. To be rented separately
Included in Rental
1

Cinegears Ghost Eye 5G Scanner&Reciever Wireless Monitor

2

Cinegears Handle for Ghost Eye 5G Scanner & Receiver Monitor

1

Cinegears Hard Case for Ghost Eye 5G Scanner & Receiver Monitor

1

Cinegears V-mount Plate for Ghost Eye Wireless Video Reciever Monito

1

Teradek BIT-118 2-Pin Lemo to PowerTap - 18" Cable
Product Highlights
Ghost-Eye wireless video transmission

Compatibility

10"

Display size

1080p60

Resolution

In-Plane Switching

IPS Technology

HDMI/SDI

Output

800 cd/m²

Brightness

5G

Frequency

1000 m (3281')

Distance
Ghost Eye Wireless Video Handheld Real Time 5G Scanner & Receiver
Ensure your signal is protected with the most secure level of encryption on the market with the Cinegears Ghost Eye Wireless Video Transmission Kits. The Ghost Eye system is the only wireless video transmission system in the world to offer customizable channel encryption, all while transmitting 10-bit HD video at less than 1ms latency. Scan on the Go. You will no longer have to wonder if you can find an open channel to transmit on, with this new hand held 5G scanner, it will look at feedback for Cinegears' channels and show you what will have your best option. In addition, the scanner doubles as a hand held receiver.
Key Features:
Real-time 5 GHz dynamically spectrum scan band wireless channels status
Built-in HD 1080P, 60fsp, 800LUM high brightness broadcast IPS monitor
Built-in high power 5 GHz panel antenna
Receiving distances up to 1000 meters
Integrated SDI/HDMI video output. Built-in speaker, stereo audio output
Flexible and sturdy integrated unibody design
The Ghost Eye Wireless Transmission units are first firmware upgraded, then go through a process of channel encryption where each channel is assigned with a unique encryption key. Each transmitter and receiver is individually processed to provide the best security available and can be set up across multiple units and Ghost Eye models for cross-compatibility.
The engineers and creative heads behind all of Cinegears' products design things with the common filmmaker in mind, what would best suit their needs.
Just as Cinegears' Ghost-Eye Wireless Video Transmission System was a leap forward in film making, the Hand Held 5G Scanner will be that leap forward for wireless technology. With a sleek and innovative design, there is no other match for it in today's market. This new Hand Held 5G Scanner is designed to help you in more ways than one. Allowing you to have more control over your 5G environment than ever before. This product operates in real time; offers dynamic adjustment to show you the exact bandwidth and strength of the channels you are trying to operate on and can generate a report to show you which channels have the most interference for your filming convenience. Additionally, with a built-in screen and back battery mount, this device can also act as your on set mobile monitor. The 5g scanner is compatible with all Ghost Eye models. Made from the highest quality material the Hand Held 5G Scanner is the next great thing to help elevate your filming and broadcasting.

Additional Features:
Real-time dynamic 5GHz band spectum channel scanner
Switchable scanner and wireless video receiver mode
Build in speakers
Channel status report
Encrypted video supported
Outdoor ready 800 lumen; 10 inch LED IPS screen
Custom Focus assistance
3G SDI video output
HDMI video output
Stereo audio output
Product Specifications
Ghost-Eye Wireless Video Handheld Real Time 5G Scanner and Receiver

Compatibility
Ghost-Eye wireless video transmission
Display Size
10"
Resolution
1080p60
Output
HDMI/SDI
Brightness
800 cd/m²
Frequency
5G
Distance
1000 m (3281')