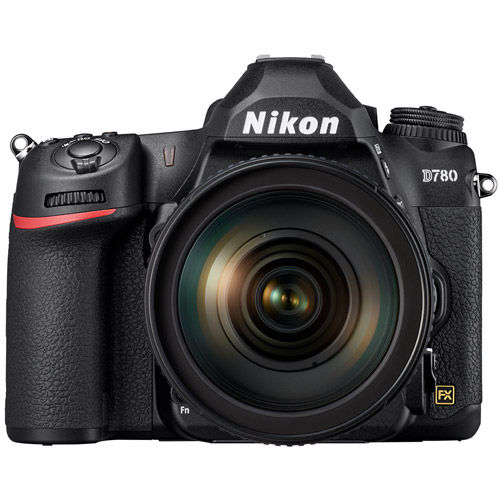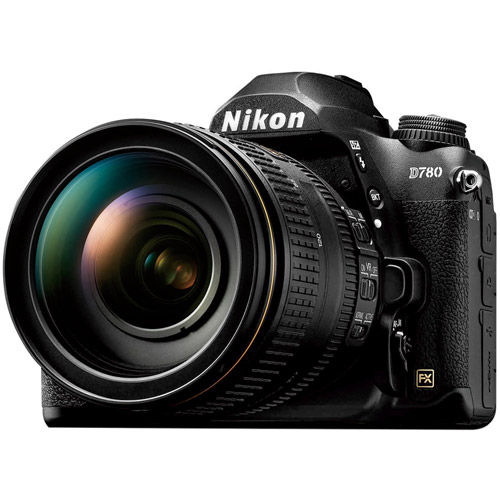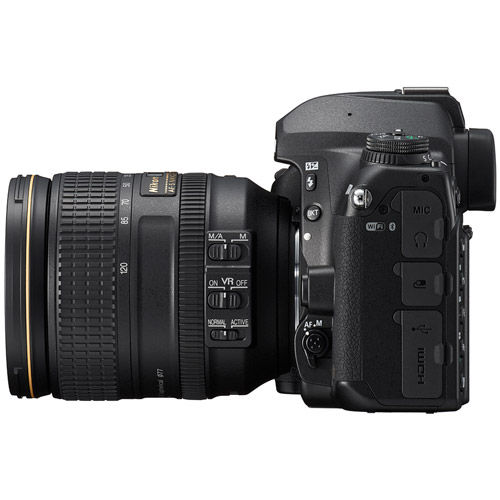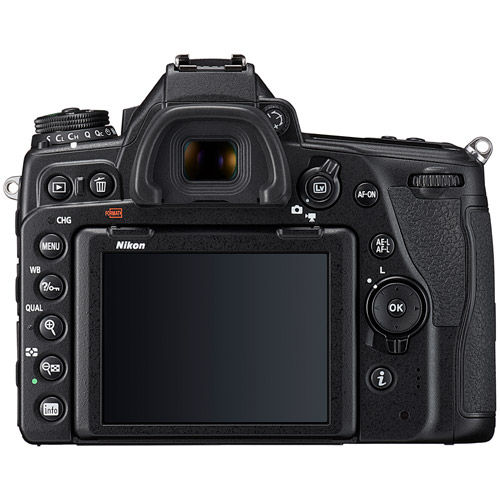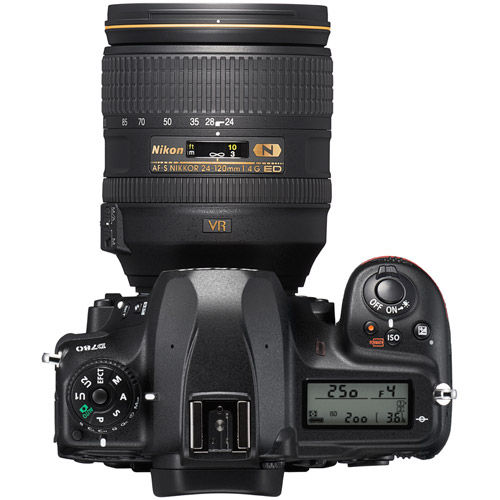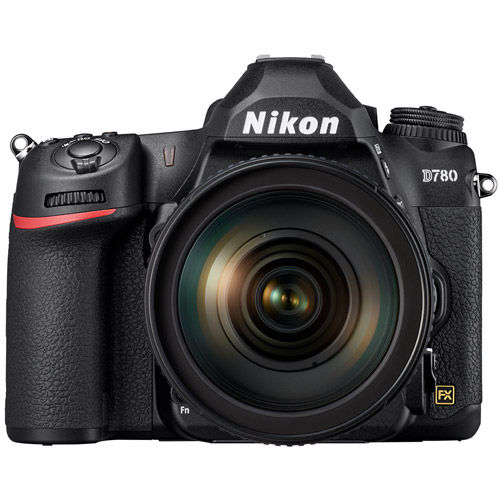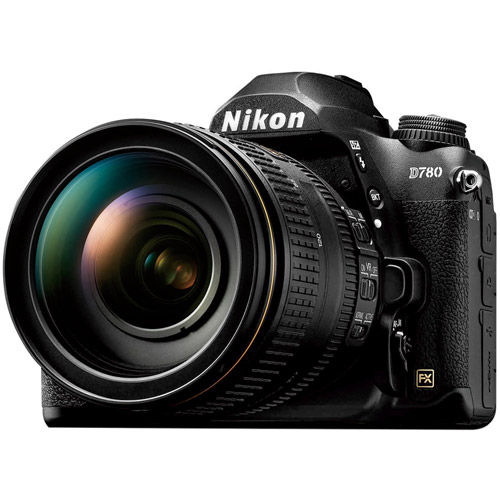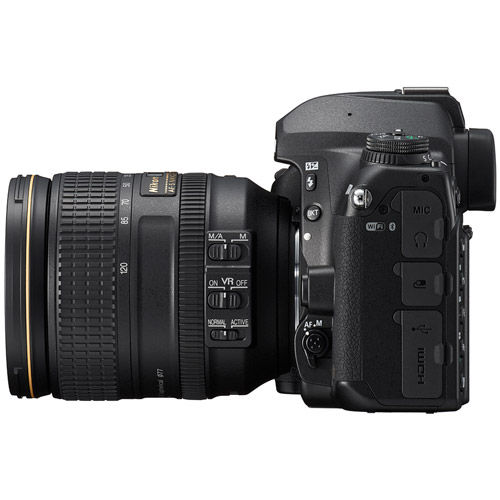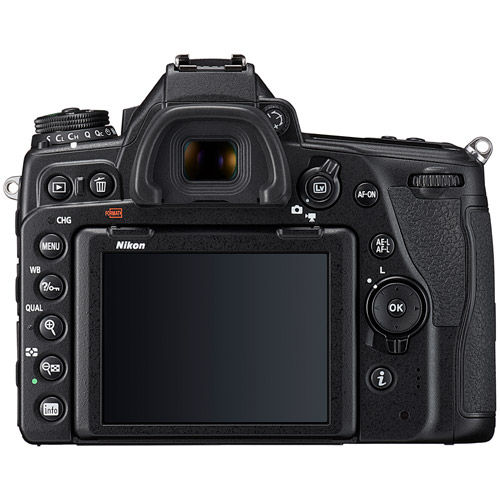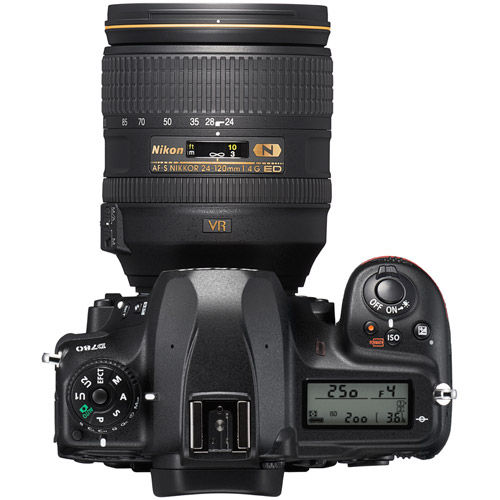 Rental ID:

R306453

• Webcode: 438119
Included in Rental
1

Nikon D780 Body

1

Nikon BF-1B Camera Body Cap

1

Nikon MH-25a Replacement Quick Charger for EN-EL15

1

Cables 3' USB 3.0 A Male to C Male Cable - TechCraft

2

Nikon EN-EL15b Rechargeable Battery
Product Highlights
24.5 MP

CMOS Sensor

Full-Frame

Format

7 FPS

Continuous Shooting

100-51,200

Expandable to 204,800

4K UHD 3840 x 2160 at 30/25/24p

Tilting Touchscreen
Available in Edmonton and Toronto
---
Buy this for: $2,749.00 Learn More

D780



Versatility meets agility
The Nikon FX-format D780 delivers the same robust but agile body of the D750, while packing even more heavyweight performance with an emphasis on AF. Its 51-point AF system via an improved optical viewfinder allows you to detect and track subject tenaciously, demonstrating powerful acquisition performance. It also features focal-plane phase-detection AF, incorporated for the first time in Nikon D-SLRs, with wide 273-point coverage plus eye-detection AF, letting you focus smoothly during live view and movie recording.
Key Features:
FX Format
24.5 Megapixels
7 FPS Continuous Shooting
100-51,200 ISO Expandable to 204,800
4K UHD 3840 x 2160 at 30/25/24p
* Lens pictured not included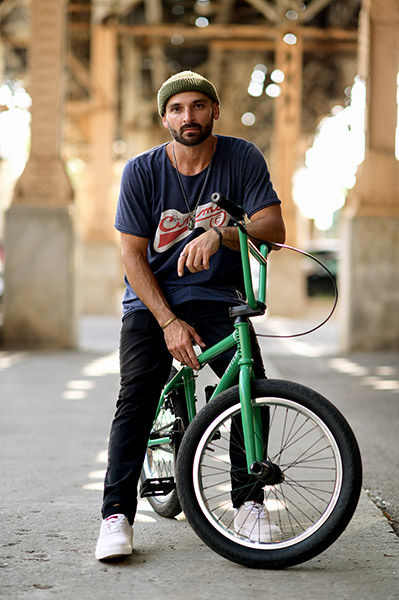 For those who express themselves without labels, the D780 is capable of bringing every spectacular vision to life and inspiring completely new ways to create. Versatility through the splendor of full frame photography and 4K video, slow motion, time-lapse, remoteless long exposures and a host of impactful creative shooting tools to keep inspiration flowing. Agility through major technological enhancements like a 180K-pixel Advanced Scene Recognition System, superb phase-detect autofocusing in photo and video and easy wireless image transfer to keep up with every creative demand. The D780 is a creator's dream come true. And as the successor to the expectation-shattering D750, it's a serious upgrade in terms of speed, image processing, video capability, AF performance and so much more.
Impeccable image quality with dazzling detail
The D780 boasts a 24.5MP backside illuminated FX full frame sensor, capable of remarkable light gathering for highly detailed photos and videos with ultra shallow depth of field and sharp, clean low light shots. Welcome to the brilliance of full frame.
AF breakthroughs for stills and video
Optical viewfinder lovers will see the power of Nikon's proven 51-point AF system in perfect clarity. A newly-equipped autofocus algorithm borrowed from the flagship D5 and 15 cross-type sensors take the D780's focusing prowess to the next level with ultra quick, accurate and sharp Auto Area autofocusing. In Live View, photos and videos benefit from an incredibly intelligent and robust 273-point phase-detection AF system that detects and tracks subjects brilliantly throughout the entire frame.
Ultimate lighting control
Make subjects stand out, enhance natural and available light and add artistry and drama to any scene with Speedlights engineered and optimized specifically for Nikon cameras.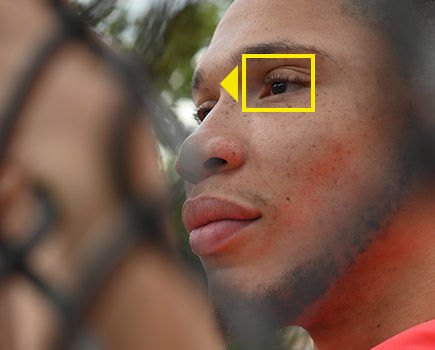 Eye-catching AF
With Eye-Detection Autofocus in Live View mode, the D780 tracks and locks focus on your subject's eye using its powerful 273-point PDAF system, ensuring critically sharp portraits.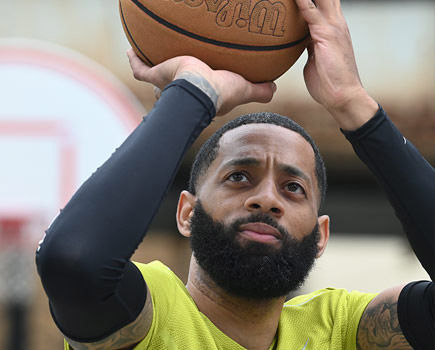 Disruption-free silent shooting at 12 FPS
The perfect photo isn't worth ruining the perfect moment. In Live View, you can shoot in complete silence at full resolution without compromising any of the D780's staggering photo quality. And with the mirror out of the equation, high speed shooting is increased to an incredible 12 FPS.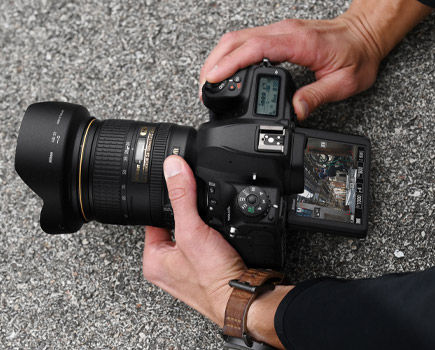 Tilt, touch, swipe, pinch
The tilting touchscreen LCD makes it easy to get the shot, even from high or low angles. Use Touch AF, Touch Shutter control and navigate menus, playback and more as if you were using a touch-enabled smart device.
Inspiring full frame 4K
Capture gorgeous, cinematic 4K UHD video in full frame using the total width and resolution of the D780's backside-illuminated sensor with full-pixel readout for sharper, more detailed 4K footage.
Multiple ways to create multiple exposures
With the D780, surreal, expressive multiple exposure photography can be created traditionally while shooting consecutive photos or by combining any photo previously shot with the camera using the retouch menu.
Focus stacking made easy
For images where focus throughout the entire composition is essential—product and jewelry photography, landscapes—Focus Shift Mode automatically takes a series of images while continuously adjusting the focus position (up to 300 shots).
Special effects with a safety net
Love the special effect on that last shot but wish you had the original RAW image? Not a problem. The D780 simultaneously captures and saves the unaffected RAW image in 6 out of 10 special effects modes.
Smooth slow motion video
Capture every detail of movement with 120 FPS. Then play them back at 30, 25 or 24 FPS for jaw-dropping fluid slow motion in 1080p High Definition.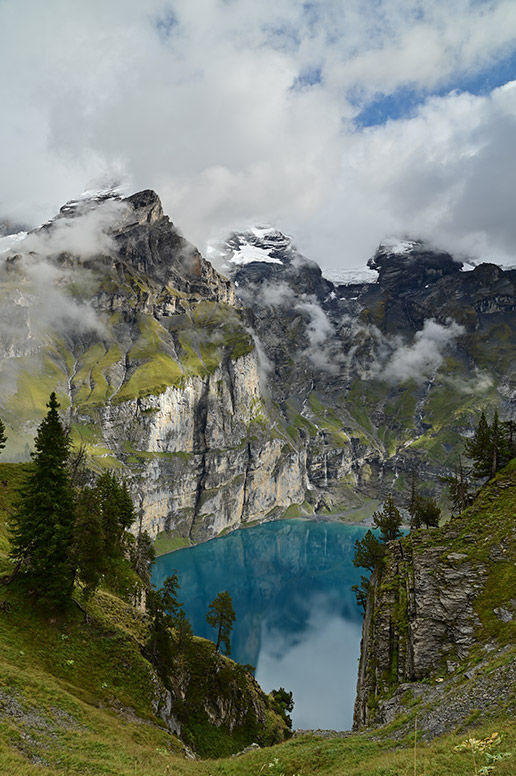 A huge leap in cinematic technology for DSLR lovers
For those seeking the ultimate video making capabilities but who prefer the handling and performance of a DSLR,
the D780 is loaded with video features that are sure to impress.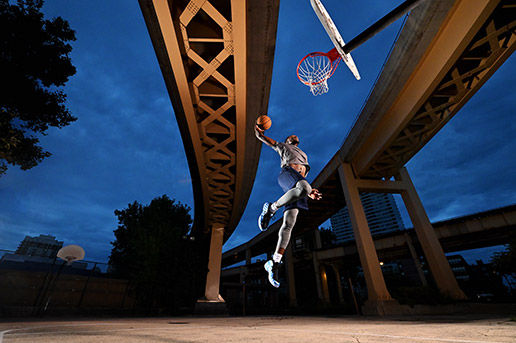 Ready for action
Improved 7 frames per second high speed shooting makes the most of the D780's incredible autofocus system and flagship AF performance for spot-on subject acquisition and tracking.
Exhilarating shutter speeds to 1/8000s
Elusive wildlife and incredible athleticism are just another opportunity for the D780 to shine. With breakneck shutter speeds up to 1/8000 second, dynamic fast action is frozen in time with incredible detail and sharpness, freeing you to get the most from your fast aperture lenses.
A Breakthrough in low light
The D780's exceptional low light performance is nothing short of liberating. Highly sensitive with minimal noise, the D780 achieves ISOs up to 51,200 (expandable to ISO 204,800), eclipsing the coveted D850.
Time-bending long exposures. No Remote Necessary.
Beautifully fluid, long exposure photography is easy to achieve with the D780's selectable in-camera shutter speeds.* Now, captivating star trails and waterscapes can be captured without a remote timer, just like the D810A specialty model, all the way up to 15 minutes.
Flexible time-lapse options
Incredible time-lapse photography can be created with the D780 using the traditional interval timer, in-camera time-lapse feature, or a new mode that creates a time-lapse image in-camera from photos captured with the interval timer, offering the best of both worlds.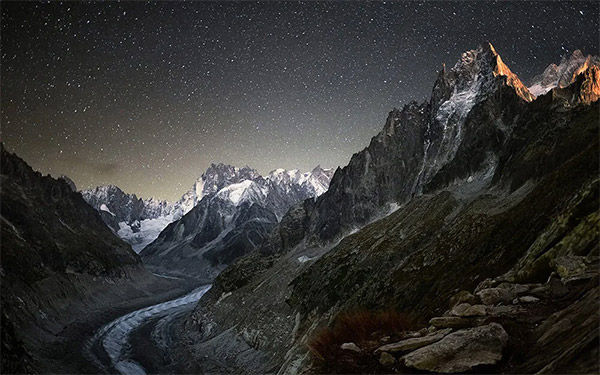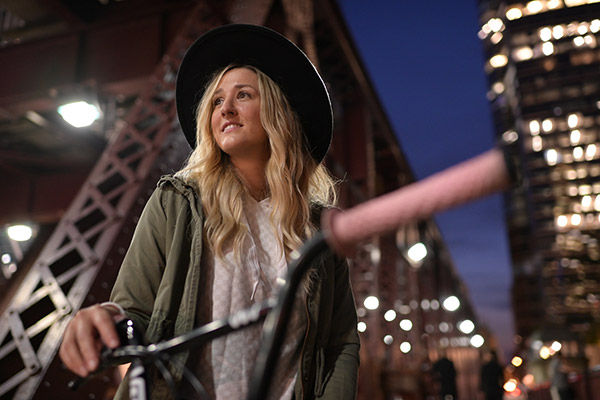 Highly-refined scene recognition
The D780's genius 180K-Pixel Advanced Scene Recognition System takes the guess work out of getting the perfect shot. In an instant, the dedicated RGB sensor recognizes crucial information about the scene and makes precise automatic adjustments to ensure the accuracy of the shot's exposure, focus, white balance and more.
Style-defining creative filters
The D780 includes 20 unique, high quality Creative Picture Controls, all of which can be previewed in real-time and applied to both photos and videos. Spend more time in the field focusing on being creative and less time post-processing.
EXPEED 6.
Two steps forward. No looking back.
Powering the newest generation of Nikon DSLR and mirrorless cameras, the EXPEED 6 image processing engine is both the brains and the muscle behind the camera's stunning photo and video quality, AF performance, low-light clarity, colour reproduction and more.
Source detail retention with 10-Bit N-Log or new HDR (HLG)
Both N-Log and new HDR (HLG) shooting formats preserve more detail, dynamic range and contrast in video. Use N-Log for footage intended for post-process colour grading or HLG for immediate, beautifully vibrant playback on displays with HLG HDR support.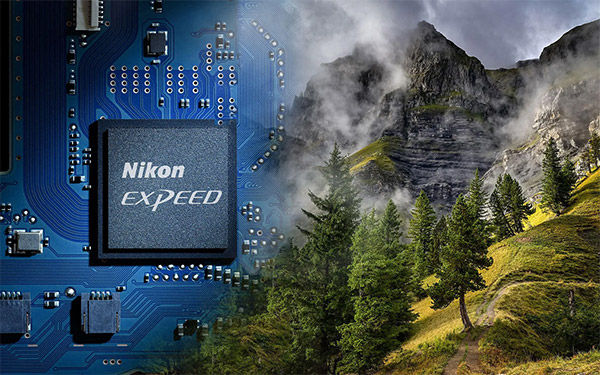 Built tough
The D780 is built for extreme durability using rugged magnesium alloy and carbon fiber materials to protect the sophisticated technologies inside and optimize handling.
Extensive weather sealing
Thoroughly sealed to keep dust and moisture out, especially around all moving parts and buttons, for worry-free durability.
Storage flexibility
Use the D780's dual UHS-II SD card slots to customize your workflow. Set them up for overflow, backup, or separating RAW and JPEG photos.
Energy saving reliability
A major advantage of shooting with a DSLR is the battery performance. The D780 allows for up to 2,260 shots per charge, a life saver for long outings and interval timer photography.
Convenient charging and file transfer
The D780 uses an included universal USB Type C cable for connection to computer or the EH-7P charging adapter (sold separately).
Built-in timecode
All of your footage can be time-coded in-camera for easier synchronizing and logging, especially when working with multiple cameras.
Lenses for every subject
Unlock your creative vision and your camera's full potential with over 90 currently available NIKKOR lenses and hundreds of legacy Nikon F-Mount lenses—each optimized to deliver stunning results across a variety of applications.
Negative digitizing
Digitize the gems from your film days with the D780's full 24.5 MP using the optional ES-2 Film Digitizer Adapter on a compatible Micro-NIKKOR lens.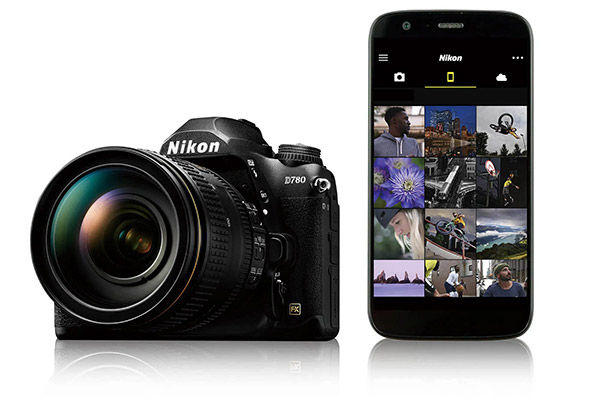 Very well connected
Transfer photos and videos wirelessly to your smart device via the SnapBridge app over the D780's built-in Wi-Fi and Bluetooth. Connect to your computer over Wi-Fi or through a wired or wireless LAN connection.
SnapBridge
± Wi-Fi Compatibility
This camera's built-in Wi-Fi capability can only be used with a compatible iPhone, iPad, and/or iPod touch or smart devices running on the Android operating system. The Nikon SnapBridge application must be installed on the device before it can be used with this camera.
What's Included
D780 DSLR Camera Body
EN-EL15b Rechargeable Li-ion Battery
MH-25a Battery Charger
UC-E24 USB Cable
AN-DC21 Strap
BF-1B Body Cap
DK-5 Eyepiece Cap
DK-31 Rubber Eyecup
Product Specifications
D780

Type

Type
Single-lens reflex digital camera
Lens Mount
Nikon F bayonet mount

Image Sensor

Effective Pixels (MP)
24.5 million
Sensor Size
35.9 x 23.9mm
Image Sensor Format
FX
Image Sensor Type
CMOS
Total Pixels
24.92 million
Dust-Reduction System
Image sensor cleaning
Image Dust Off reference data (optional Capture NX-D software required)
Image Area (Pixels)
FX-format
(L) 6,048 x 4,024
(M) 4,528 x 3,016
(S) 3,024 x 2,016

DX-format
(L) 3,936 x 2,624
(M) 2,944 x 1,968
(S) 1,968 x 1,312

1:1 format (24 x 24)
(L) 4,016 x 4,016
(M) 3,008 x 3,008
(S) 2,000 x 2,000

Photographs In Movie Live View (16:9)
(L) 6,048 x 3,400 (20.6 MP)
(M) 4,528 x 2,544 (11.5 MP)
(S) 3,024 x 1,696 (5.1 MP)
Photographs taken during movie recording at a frame size of 3,840 x 2,160: 3,840 x 2,160
Photographs taken while filming movies at other frame sizes:
1,920 x 1,080

File System

File Format Still Images
JPEG: JPEG-Baseline compliant with fine (approx 1:4), normal (approx 1:8), or basic (approx 1:16) compression (size priority); Optimal quality compression available
NEF (RAW) + JPEG: Single photograph recorded in both NEF (RAW) and JPEG formats
NEF (RAW): lossless compressed, compressed 12 or 14 bit
Storage Media
SD
SDHC (UHS-II compliant)
SDXC ( (UHS-II compliant)
Card Slot
2 Secure Digital (SD)
File System
Compliant with DCF (Design Rule for Camera File System) 2.0
DPOF (Digital Print Order Format)
EXIF 2.3 (Exchangeable Image File Format for Digital Still Cameras
PictBridge

Viewfinder

Viewfinder
Eye-level pentaprism single-lens reflex viewfinder
Viewfinder Frame Coverage
FX (36x24): 100% Horizontal and 100% Vertical Approx.
1.2x (30x20): 97% Horizontal and 97% Vertical Approx.
DX (24x16): 97% Horizontal and 97% Vertical Approx.
Viewfinder Magnification
0.7x (50 mm f/1.4 lens at infinity, –1.0m–1) Approx.
Viewfinder Eyepoint
21mm (-1.0 m¯¹)
Viewfinder Diopter Adjustment
-3 to +1m¯¹
Focusing Screen
Type B BriteView Clear Matte Mark VIII with AF area brackets (grid lines can be displayed)
Reflex Mirror
Instant return type

Lens

Lens Aperture
Instant-return type
Electronically controlled
Depth-of-Field Control
Yes
Lens Compatibility at a Glance
AF-S or AF lenses fully compatible
Metering with AI lenses
Compatible Lenses
AI-P NIKKOR lenses
DX lenses (using [DX 24 x 16] image area)
Non-CPU AI lenses (modes A and M only)
Other AF NIKKOR lenses (excluding IX NIKKOR lenses and lenses for the F3AF)
Types G, E, and D (some restrictions apply to PC lenses)
During viewfinder photography, the electronic rangefinder can be used with lenses that have a maximum aperture of f/5.6 or faster. With lenses that have a maximum aperture of f/8 or faster, the electronic rangefinder supports 11 focus points.

Shutter

Shutter Type
Electronically controlled vertical-travel focal-plane
Electronic front-curtain shutter available in quiet shutter-release, quiet continuous shutter-release, and mirror up release modes
Mechanical shutter
Shutter Speed
1/8000 to 30 sec. in steps of 1/3 or 1/2 EV, extendable to 900 sec. in mode M; Bulb; Time; X200
Fastest Shutter Speed
1/8000 sec.
Slowest Shutter Speed
900 seconds (15 minutes) (Long exposure M* mode)
Flash Sync Speed
Up to 1/200 sec.
Synchronizes with shutter at 1/250 sec. or slower (flash range drops at speeds between 1/200 and 1/250 sec.)
Bulb Shutter Setting
Yes
Shutter Release Modes
Continuous low-speed [CL] mode
Continuous high-speed [CH] mode
Mirror-up [Mup] mode
Quiet Shutter Release
Quiet Continuous Release
Self-timer mode
Single-frame [S] mode
Continuous Shooting Options
CL: Up to 1-6 frames per second (viewfinder photography); 1-3 frames per second (live view photography)
CH: Up to 7 frames per second; when shooting NEF/RAW pictures during silent photography, either 8 frames per second (bit depth 14 bits) or 12 frames per second (bit depth 12 bits)
Quiet Continuous Mode: Up to 3 frames per second
Top Continuous Shooting Speed at Full Resolution
7 frames per second
Self-Timer
2, 5, 10, 20 sec.; 1 to 9 exposures at intervals of 0.5, 1, 2, or 3 sec.

Exposure

Exposure Metering System
TTL exposure metering using 180,000-pixel RGB sensor
Metering Method
Centre-weighted: Weight of 75% given to 12mm circle in centre of frame. Diameter of circle can be changed to 8, 15, or 20mm, or weighting can be based on average of entire frame (non-CPU lenses use 12mm circle)
Matrix: 3D Colour Matrix Metering II (type G, E, and D lenses); Colour Matrix Metering II (other CPU lenses); Colour Matrix Metering available with non-CPU lenses if user provides lens data
Spot: Meters 4mm circle (about 1.5% of frame) centered on selected focus point (on centre focus point when non-CPU lens is used)
Highlight-weighted: Available with type G, E, and D lenses; equivalent to center-weighted when non-CPU lens is used
Metering Range
-3 ± 20 EV (Matrix or center-weighted metering)
2 to 20 EV (spot metering)
2 to 20 EV (highlight-weighted metering)
Exposure Meter Coupling
CPU
AI
Exposure Modes
Aperture-Priority (A)
Manual (M)
Programmed auto with flexible program (P)
Shutter-Priority (S)
Special Effects Modes (night vision; super vivid; pop; photo illustration; toy camera effect; miniature effect; selective color; silhouette; high key; low key)
U1 (user setting 1)
U2 (user setting 2)
Exposure Compensation
±5 EV in increments of 1/3 EV or 1/2 EV in P, S, A, M, SCENE, and EFFECTS modes
Exposure Bracketing
2 to 5 frames in steps of 2 or 3 EV
2 to 9 frames in steps of 1/3, 1/2, 2/3 or 1 EV
Exposure Lock
Yes
Luminosity locked at detected value with AE-L/AF-L button
Picture Control
Auto
Creative Picture Controls (Dream, Morning, Pop, Sunday, Somber, Dramatic, Silence, Bleached, Melancholic, Pure, Denim, Toy, Sepia, Blue, Red, Pink, Charcoal, Graphite, Binary, Carbon)
Flat
Landscape
Monochrome
Neutral
Portrait
Standard
Vivid
Selected Picture Control can be modified
Storage for custom Picture Controls

Sensitivity

ISO Sensitivity
ISO 100 - 51,200
Can also be set to approx. 0.3, 0.5, 0.7, or 1 EV (ISO 50 equivalent) below ISO 100 or to approx. 0.3, 0.5, 0.7, 1, or 2 EV (ISO 204,800 equivalent) above ISO 51,200; auto ISO sensitivity control available
Lowest Standard ISO Sensitivity
100
Highest Standard ISO Sensitivity
51,200
Lowest Expanded ISO Sensitivity
Lo-1 (ISO 50 equivalent)
Highest Expanded ISO Sensitivity
Hi-2 (ISO 204,800 equivalent)
Expanded ISO Sensitivity Options
Lo-1 (ISO 50 equivalent)
Hi-2 (ISO 102,400 equivalent)
Hi-2 (ISO 204,800 equivalent)
Long Exposure Noise Reduction
Yes
High ISO Noise Reduction
Low
Normal
High
Off
Active D-Lighting
Auto
Extra High
High
Normal
Low
Off
D-Lighting Bracketing
2 frames using selected value for one frame
3–5 frames using preset values for all frames

Focus / Autofocus

Single-point AF Mode
Yes
Dynamic AF Mode
Number of AF points: 9, 21, 51 and 51 (3D-tracking)
Auto-Area AF Mode
Yes
Autofocus System
Viewfinder photography: TTL phase detection performed using Advanced Multi-CAM 3500 II autofocus sensor module with support for 51 focus points (including 15 cross-type sensors; f/8 supported by 11 sensors); autofocus fine-tuning supported
Live view: Hybrid phase-detection/contrast-detect AF performed by image sensor
Detection Range
Viewfinder photography: -3 to +19 EV
Live view: -4 to +17 EV; -6 to +17 EV with low-light AF (still photography using single-servo AF/AF-S and f/2.0 lens, ISO 100, 20 °C/68 °F)
Lens Servo
Autofocus (AF): Single-servo AF (AF-S); continuous-servo AF (AF-C); auto AF-S/AF-C selection (AF-A); predictive focus tracking activated automatically according to subject status
Manual focus (MF): Electronic rangefinder can be used
AF-Area Mode
Viewfinder photography: Single-point AF, 9-, 21-, or 51- point dynamic-area AF, 3D-tracking, group-area AF, auto-area AF
Live view: Pinpoint AF (still photography only, single servo AF/AF-S, single-point AF, dynamic-area AF (still photography only, continuous-servo AF/AF-C), widearea AF (S), wide-area AF (L), auto-area AF
Focus Lock
Focus can be locked by pressing shutter-release button halfway (single-servo AF) or by pressing A (AE-L/AF-L) button
Focus Modes
Viewfinder photography: Single-point AF, 9-, 21-, or 51- point dynamic-area AF, 3D-tracking, group-area AF, auto-area AF
Live view: Pinpoint AF (still photography only, single servo AF/AF-S, single-point AF, dynamic-area AF (still photography only, continuous-servo AF/AF-C), wide-area AF (S), wide-area AF (L), auto-area AF
Max. Autofocus Areas / Points
51
Autofocus Sensitivity
Viewfinder photography: -3 to +19 EV
Live view: -4 to +17 EV; EV; -6 to +17 EV with low-light AF (still photography using single-servo AF/AF-S and f/2.0 lens, ISO 100, 20 °C/68 °F)
Autofocus Fine Tune
Yes

Flash

Built-In Flash
Yes
Flash Bracketing
2 to 5 frames in steps of 2 or 3 EV
2 to 9 frames in steps of 1/3, 1/2, 2/3 or 1 EV
Built-in Flash Distance
12 m (ISO 100)
X-Sync Speed
1/200
Top FP High Speed Sync
Up to 1/8000
Flash Control
Viewfinder photography: TTL flash control performed by RGB sensor with approximately 180K (180,000) pixels
Live view photography: TTL flash control performed by image sensor (i-TTL balanced fill-flash for digital SLR used with matrix, center-weighted, and highlightweighted metering; standard i-TTL fill-flash for digital SLR supported)
Flash Sync Modes
Front-curtain sync (normal)
Rear-curtain sync
Red-Eye reduction
Red-Eye reduction with slow sync
Slow sync
Off
Flash Compensation
-3 to +1 EV in increments of 1/3, 1/2 or 1 EV
Flash-ready Indicator
Lights when built-in flash or optional flash unit is fully charged; flashes after flash is fired at full output
Accessory Shoe
Yes
Nikon Creative Lighting System (CLS)
i-TTL flash control, radio-controlled Advanced Wireless Lighting, optical Advanced Wireless Lighting, modeling illumination, FV lock, Colour Information Communication, Auto FP High-Speed Sync, AF-assist for multi-area AF (viewfinder photography), unified flash control

White Balance

White Balance
Auto (3 types)
Choose colour temperature (2500K–10000K)
Cloudy
Flash
Fluorescent (7 types)
Incandescent
Natural Light Auto
Preset manual (up to 6 values can be stored, spot white balance measurement available during live view)
Shade
All except choose color temperature with fine-tuning
White Balance Bracketing
2 to 9 exposures in increments of 1, 2 or 3 EV

Live View

Live View Shooting
Photography Live View Mode
Movie Live View Mode
Live View Lens Servo
Autofocus (AF): Single-servo AF (AF-S); full-time-servo AF (AF-F)
Manual focus (MF)
Live View AF-Area Mode
Auto-area AF
Eye-detection AF
Face-priority AF
Wide-area AF
Normal-area AF
Pinpoint AF (still photography only)
Subject-tracking AF
Live View Autofocus
Hybrid phase-detection/contrast-detect AF performed by image sensor

Movie

Movie Metering
TTL exposure metering using main image sensor
Movie Maximum Recording Time
20 minutes at highest quality
29 minutes 59 seconds at normal quality
Movie File Format
MOV
Movie Video Compression
H.264/MPEG-4 Advanced Video Coding
Movie Audio Recording Format
Linear PCM
Movie
4K UHD 3,840x2,160 / 30 fps
4K UHD 3,840x2,160 / 25 fps
4K UHD 3,840x2,160 / 24 fps
Full HD 1,920x1,080 / 120 fps
Full HD 1,920x1,080 / 100 fps
Full HD 1,920x1,080 / 60 fps
Full HD 1,920x1,080 / 50 fps
Full HD 1,920x1,080 / 30 fps
Full HD 1,920x1,080 / 25 fps
Full HD 1,920x1,080 / 24 fps
Slow-motion: Full HD 1,920x1,080 30p (x4)
Slow-motion: Full HD 1,920x1,080 25p (x4)
Slow-motion: Full HD 1,920x1,080 24p (x5)
Actual frame rates for 120p, 100p, 60p, 50p, 30p, 25p, and 24p are 119.88, 100, 59.94, 50, 29.97, 25, and 23.976 fps respectively
Quality selection available at all sizes except 3,840 x 2,160 (when quality is fixed at high) and 1,920 x 1,080 slow-motion (when quality is fixed at normal)
Movie Audio
Built-in stereo or external microphone with attenuator option; sensitivity adjustable

Monitor

Monitor Size
3.2 in. diagonal
Monitor Resolution
2,359,000 Dots
Monitor Type
TFT touch-sensitive LCD with 170° viewing angle
Approximately 100% frame coverage, 11-level manual brightness adjustment, and colour balance control
Monitor Angle of View
170-degree wide-viewing angle
Monitor Adjustments
Brightness and angle adjustment available
Virtual Horizon Camera Indicator
Yes
Also visible in LiveView Modes
Also visible in Viewfinder

Playback

Playback Functions
Auto Image Rotation
Full-Frame and Thumbnail (4, 9, or 72 images or calendar)
Highlights
Histogram Display
Index Marking
Location Display
Movie Playback
Movie Slideshow
Photo information
Photo Slideshow
Picture Rating
Playback with Playback Zoom
Playback Zoom Cropping
In-Camera Image Editing
Colour Balance
Colour Outline
Colour Sketch
D-Lighting
Distortion Control
Edit Movie
Filter Effects
Fisheye
Image Overlay
Miniature Effect
Monochrome
NEF (RAW) Processing
Perspective Control
Quick retouch
Red-Eye Correction
Resize
Selective Colour
Side-by-Side Comparison
Straighten
Trim
Image Comment
Yes

Interface

Interface
Audio input: Stereo mini-pin jack (3.5 mm diameter; plug-in power supported)
HDMI Output: Type C mini-pin HDMI connector
Headphone Connector
Hi-Speed USB Type C USB connector (SuperSpeed USB 3.1 Gen1); connection to built-in USB port is recommended
Wi-Fi Functionality
Yes (Built-In)
Smart Device App Connectivity
SnapBridge
Bluetooth
Yes
Communication protocols: Bluetooth Specification Version 4.1
Operating frequency: Bluetooth: 2402–2480 MHz
Bluetooth Low Energy: 2402–2480 MHz
Maximum output power (EIRP):
Bluetooth: 1.4 dBm
Bluetooth Low Energy: –0.1 dBm
GPS
GP-1 GPS unit (sold separately)
GP-1A GPS unit (sold separately)
Save / Load Camera Settings
Yes

Menus

Total Custom Settings
54
My Menu
Yes with customization
Recent Settings
Yes
Supported Languages
The languages available vary with the country or region in which the camera was originally purchased.
Date, Time & Daylight Savings Time Settings
Yes
World Time Setting
Yes

Power

Battery / Batteries
EN-EL15b Rechargeable Li-ion battery
Battery Life (shots per charge)
2,260 shots (CIPA)
AC Adapter
EH-5d/EH-5c/EH-5b AC Adapter; requires EP-5B Power Connector (available separately)
Battery Charger
MH-25a Quick Charger

Miscellaneous

Tripod Socket
0.64 cm (0.2")
Approx. Dimensions (W x H x D)
14.3 x 11.5 x 7.6 cm (5.6 x 4.5 x 3")
Approx. Weight
840 g (30 oz)
Operating Environment
0 - 40° C