The vision of the X Series, the choice for X Series owners.
A collection of creativity-oriented lenses, which complement the X-Trans CMOS sensor perfectly and eliminate the low-pass filter for ultimate sharpness.
Fujinon Prime Lenses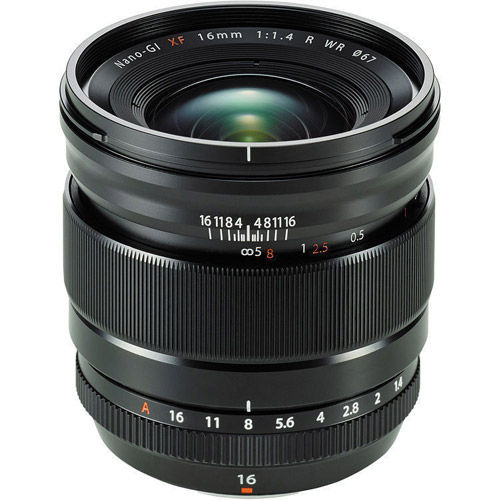 The XF16mm F1.4R WR lens has a fixed focal length of 16mm (24mm in 35mm format equivalent) and offers a dramatic wide field of view and stunning optical performance. The F1.4 maximum aperture delivers high image quality in low-light conditions and bokeh-rich macro photography with a minimum working distance of 15cm (approx. 6"). Featuring high-speed auto focus, a weather and dust resistant structure that can work in temperatures as low as -10°C (14°F), and great portability thanks to its compact size, your shooting possibilities are boundless.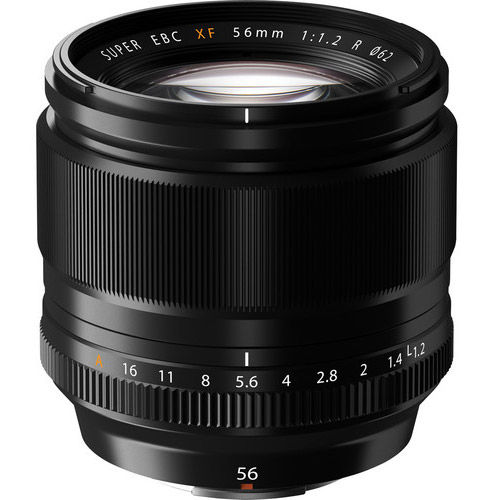 The XF 56mm F1.2 R is less than half the size of an equivalent lens on a full-frame camera and offers fast, quiet auto-focusing that ensures stress-free shooting for both the photographer and the model. It also delivers incredible resolving power for high quality results that are enhanced by the unique skin tone reproduction technology found in Fujifilm's X-mount cameras. Using the XF 56mm and selecting one of two PRO Negative modes from the Film Simulation menu on the camera body will ensure users can capture beautiful portraits with rich tonal gradations reminiscent of images from film cameras.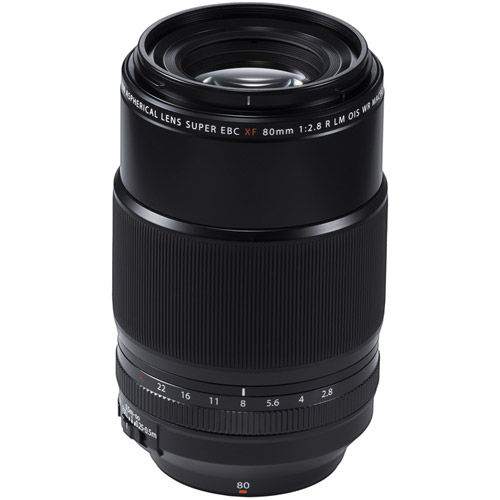 The FUJINON XF80 mm F2.8 R LM OIS WR Lens is a mid-telephoto weather-resistant macro lens that delivers the very best results from Fujifilm's unique X-TRANSTM CMOS sensor. With an optical construction of 16 elements in 12 groups, including one aspherical lens, one Super ED lens, and three ED lenses, along with a Floating Focus System, this lens is capable of achieving high-quality macro shooting. This lens features a 1.0x magnification factor and by achieving high resolving power at the focus point and beautiful bokeh, this lens is optimal for shooting flowers and nature photos.
The Fujifilm X Mount range achieves the highest image quality across the widest variety of scenes. Created in tandem with X series cameras, simultaneous development of the sensor and lenses allows Fujifilm XF and XC models to offer the perfect blend of quality and handling.
Fujinon Zoom Lenses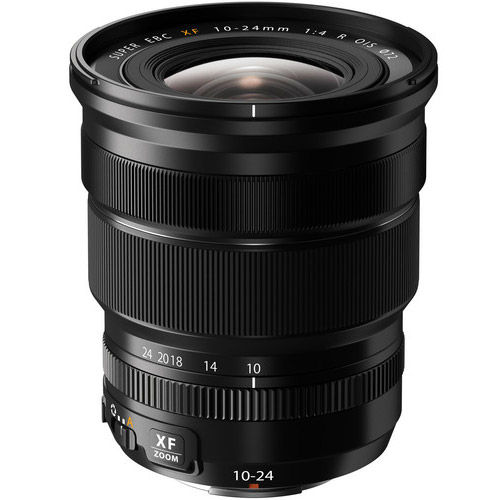 Its ultra wide to standard focal length capabilities make it the perfect choice for shooting dynamic, high impact landscapes images with maximum detail from the foreground to the far distance. Fujifilm's introduction of the FUJINON XF10-24mmF4 R OIS means its X mount series can now boast (in 35mm equivalent) focal length options ranging from 15mm to 350mm. It also comes into its own when shooting interiors, making small rooms look more impressive, while the maximum F4.0 aperture that is available throughout the zoom range, enables handheld shooting even in low light conditions.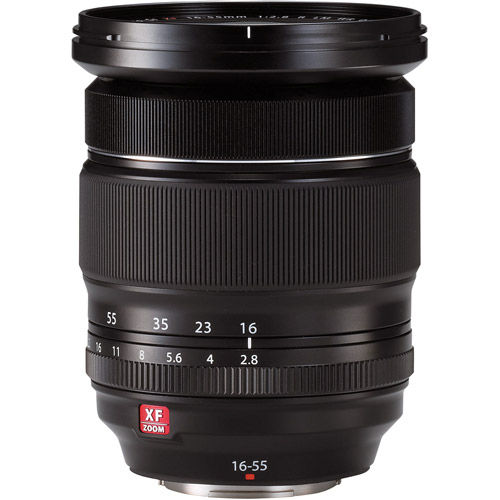 In order to achieve best-in-class image quality, this fast standard zoom lens with a constant aperture of F2.8 consists of 17 elements in 12 groups. This includes three aspherical lens elements to control spherical aberration and distortion, and three ED glass lens elements to reduce lateral chromatic aberration (wide-angle) and axial chromatic aberration (telephoto). This allows the lens to achieve edge-to-edge sharpness across the entire zoom range.
Nine rounded aperture blades create a smooth, circular bokeh. The suppression of spherical aberration to the ultimate extent contributes to produce beautiful bokeh at both the front and back.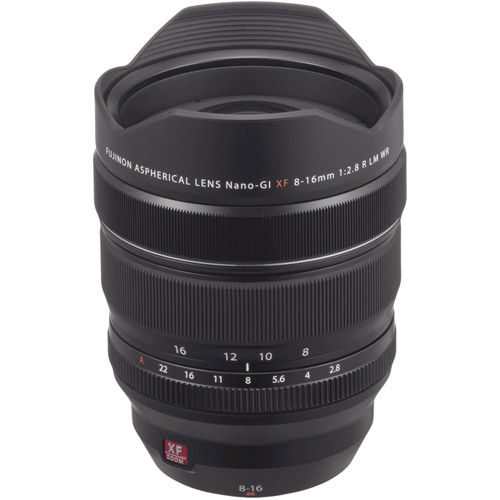 In order to provide an ultra-wide angle zoom of 8-16mm (equivalent to 12-24mm in 35mm format) at a constant maximum aperture of F2.8, this lens uses an impressive 20 elements in 13 groups. This includes four aspherical lens elements to control distortion and spherical aberration, and six ED lens elements including three super ED elements to control lateral chromatic aberration. This design results in advanced image-resolving performance across the zoom range while maintaining a constant maximum aperture of F2.8.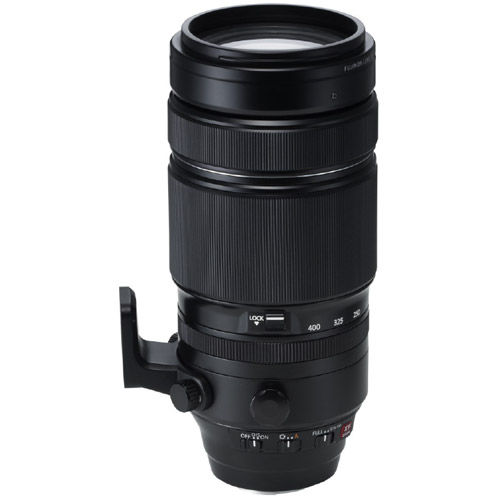 The XF100-400mm is a super telephoto zoom lens that covers a 35 mm focal length equivalent of 152-609 mm.
The high performance optical construction of 21 elements in 14 groups includes five ED lenses and one Super ED lens to help reduce chromatic aberration that often occurs in telephoto lenses. The lens has been designed for handheld shooting with a 5.0-stop* image stabilization system and weighs less than 1.4kg. The lens is also both water and dust resistant and can operate in temperatures as low as -10°C, so it is suitable for use in a wide range of outdoor shooting conditions. A fluorine coating has also been applied to the front lens element to repel water and dirt, further improving the toughness of the lens.
Sales, Events and more every Week!
Events by world-renowned photographers and filmmakers. New product launches and time limited promotions. The chance to win great prizes and save on your favourite brands! Read more.