Spring into Fujifilm photography this season
Unless you're an action photographer with a thing for winter sports, you've probably been holed up indoors this past season, counting the days till spring arrives. If you're the proud owner of one of Fujifilm's latest X Series cameras, it's time to step back outside and start shooting again – macro shots, street photography and all the other kinds of great images Fuji's cutting-edge tech is designed to make the most of.
GFX 50R has been developed in pursuit of a compact and lightweight system while delivering the ultimate picture quality for everyday snapshots and street photography.
FUJIFILM has continued to develop and manufacture medium format film cameras. The priority has always been to achieve premium image quality. The GFX 50R is a rangefinder style, which has been reborn through the history of medium format cameras. Just like medium format film cameras in the past, the GFX 50R has been developed in pursuit of a compact and lightweight system while delivering the ultimate picture quality for everyday snapshots and street photography. This new model expands the potential for the GFX system and makes medium format output even more accessible.
|
Buy Now
High Performance FUJINON GF Lenses
FUJINON lenses have long catered to the needs of professional photographers with an extensive lineup including medium format lenses, large format lenses and broadcast TV lenses. GF lenses, developed with the latest optical technologies, boast outstanding performance and image quality.
FUJIFILM X Series
"FUJIFILM X Series" combines traditional styling with cutting edge innovative technology. The line-up will further expand in line with Fujifilm's aim that the X series should "make you fall in love with photography all over again".
The X-T3 is FUJIFILM's first model that features 4K/60P 4:2:2 10bit HDMI output and 4K/60P 4:2:0 10bit internal SD card recording.
The FUJIFILM X-T3 features a newly-developed back-illuminated "X-Trans CMOS 4" sensor, the fourth generation to feature in the X Series. Boasting a resolution of 26.1MP, the sensor uses a unique colour filter array, synonymous to X-Trans CMOS sensors, to control moiré and false colour without the use of an optical low-pass filter. Its back-illuminated structure enhances image quality while maintaining a high S/N ratio. Furthermore, ISO160, previously available only as extended ISO, is now part of the normal ISO range, allowing you to achieve incredibly clean, noise free images.
|
Buy Now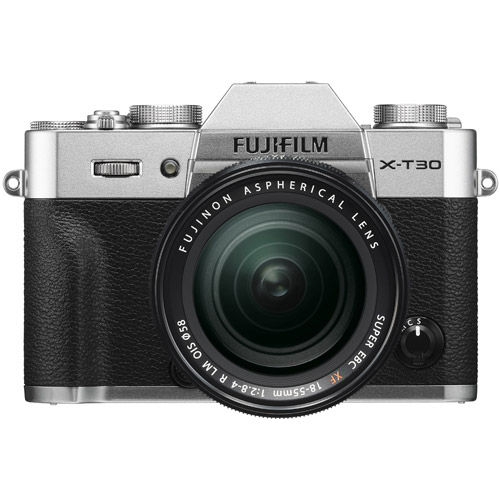 Fujifilm X-T30 Mirrorless Kit
The FUJIFILM X-T30 offers the X Series' signature dial-based manual operability and is equipped with the Auto Mode Selector lever that allows you to instantaneously switch to the fully-automatic shooting mode. This means the camera caters to a broad range of users from professional photographers to first-time beginners, delivering premium-quality pictures with ease.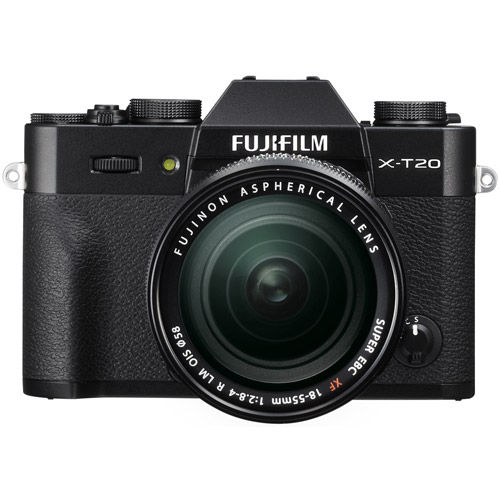 Fujifilm X-T20 Mirrorless Kit
The FUJIFILM X-T20 packs the latest technology into its beautifully designed compact and lightweight body so you get the most from your photography whatever you choose to shoot. Featuring Fujifilm's X-Trans CMOS III, a 24.3-megapixel APS-C sized sensor renowned for outstanding image quality when combined with high performance XF lenses.
FUJINON XF lenses!
Step up to XF, the highest class of Fuji X mount lenses, featuring fast apertures, top-quality elements and solid overall build.
Sales, Events and more every Week!
Events by world-renowned photographers and filmmakers. New product launches and time limited promotions. The chance to win great prizes and save on your favourite brands! Read more.