It's time for a new Panasonic!
Whether you're just getting into the market or looking to upgrade, there's never been a better time to consider the Panasonic lineup of cameras and lenses. The versatile – and affordable – range of Lumix models has something for everyone and provides a great place to start your gift-giving spree.
Sale ends June 27th 2019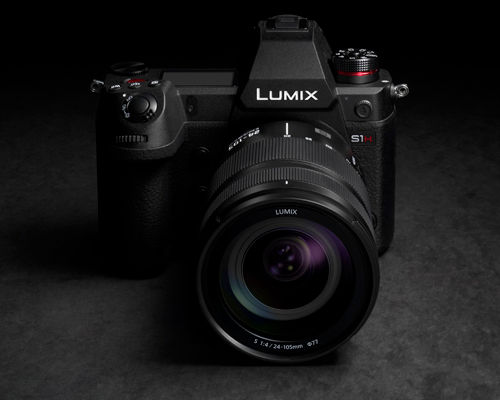 NEW!

Panasonic Lumix S1H
Panasonic's new full-frame mirrorless body is the world's first camera capable of video recording at 6K/24p and 10-bit 60p 4K/C4K. Its compact, lightweight body offers high performance and nimble mobility, opening the door to creative film production in ways that a bulkier camera system simply can't.

What sets the S1H apart? Industry-leading V-Log/V-Gamut with a wide dynamic range of 14+ stops. Rich colour reproduction similar to Cinema VariCam. It accommodates a variety of recording formats, including 4:3 Anamorphic mode. Plus it gives you unlimited recording time.
Read More
We know you've got your heart set on a brand new Panasonic.
Still not sure? No worries. Our Try & Buy policy eliminates the guesswork and gives you a risk-free chance to get acquainted with new gear. If you decide to keep it, we'll deduct your rental fee from the purchase price. Problem solved.
Program Details (In store only)
See Sales person in-store to book Panasonic Try & Buy Equipment

Max 2 day rental at no charge

All regular rental terms/conditions and deposits apply.

Currently available in Toronto Only

You must provide your own SD cards.

There is a limit of a body and 2 lenses max.
Read more

Sales, Events and more every Week!
Events by world-renowned photographers and filmmakers. New product launches and time limited promotions. The chance to win great prizes and save on your favourite brands! Read more.