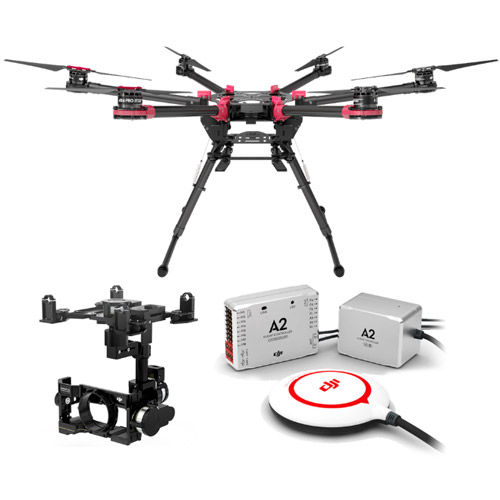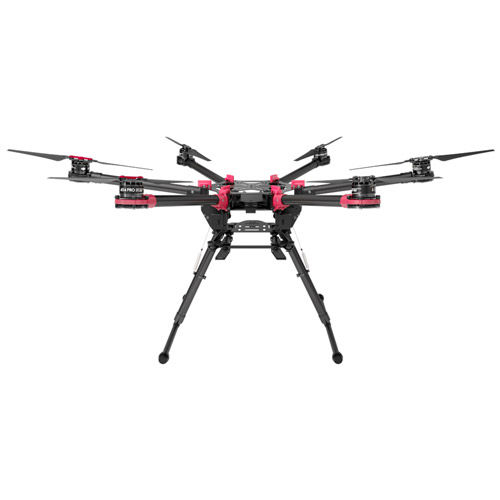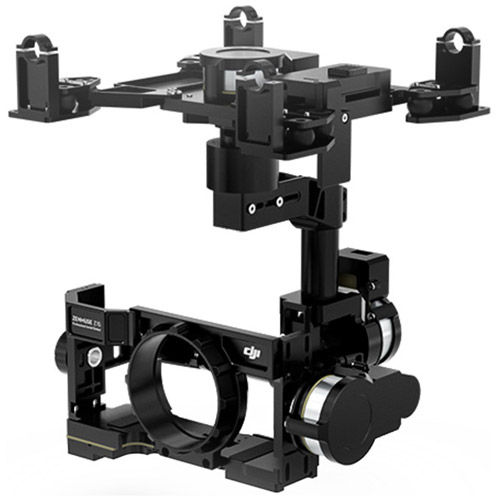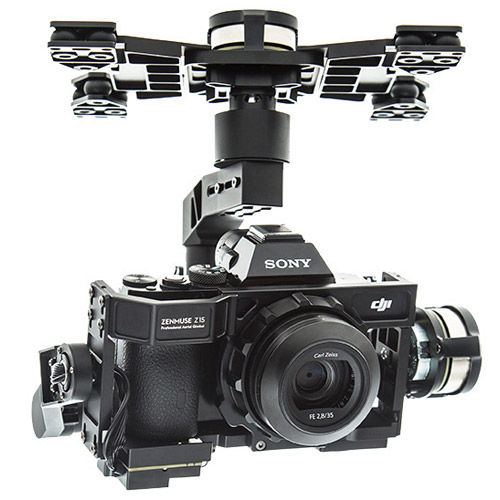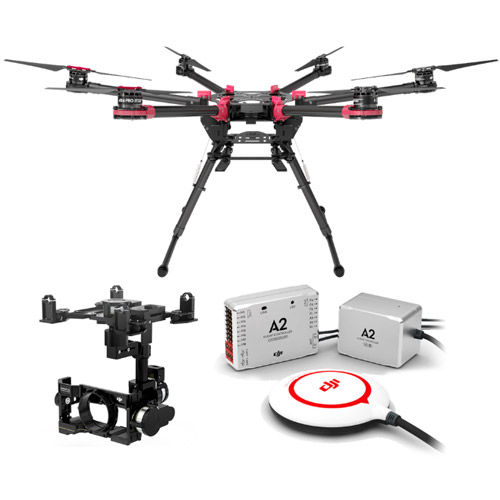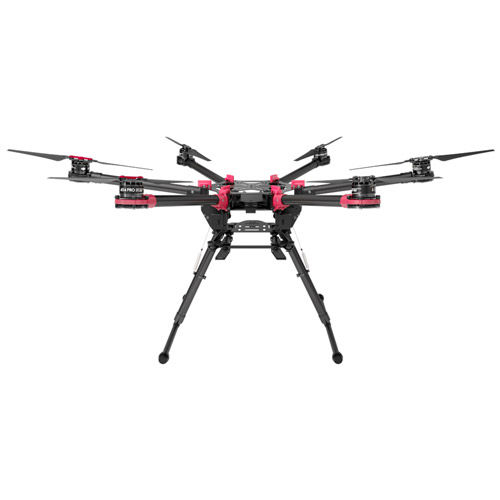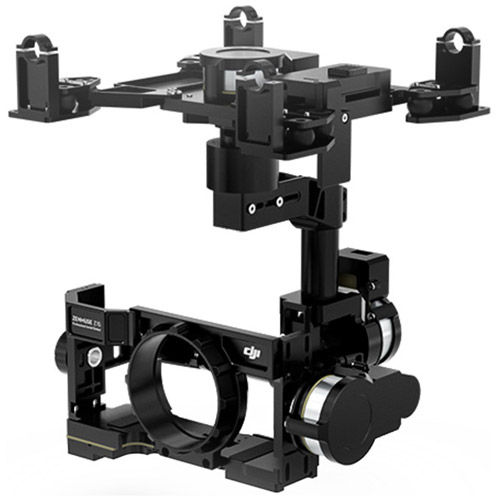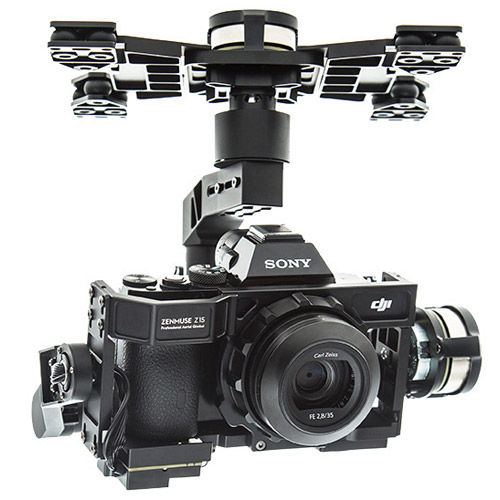 Webcode:

281412

• Mfr: S900+A2+Z15-A7
Product Highlights
18 min

Max. Flight Time

57 kph/45 mph

Max. Speed

Aircraft & Accessories Kit

Includes A2 FC and Zenmuse Z15 A7
Vistek Locations
Please call and verify availability at the store as stock changes daily.
Spreading Wings S900
Key Features:
LIGHTWEIGHT, STRONG AND STABLE
The S900's arms and landing gear are made of sturdy carbon fiber, greatly reducing weight while increasing stability and strength. This enables a long flight time without sacrificing performance.
HIGHLY PORTABLE, EASY TO CARRY
With arms that fold in to save space, the S900 is built to be taken wherever you need to go. Then when you want to fly, it can be ready to go in just a few minutes. Never before has a professional hexacoptor been so portable and easy to transport.
REMOVABLE UPPER CENTER BOARD
The upper center board can be removed, allowing easy access to install your flight controller and IMU, and giving you a convenient way to setup the power distribution system. Even installation of your main controller, iOSD, Lightbridge, or any other accessories is faster and easier than ever before. This new center board structure is perfectly compatible with the DJI WKM and A2 flight controllers.
NEW POWER DISTRIBUTION SYSTEM
A redesigned, rebuilt power distribution system improves safety and reliability. Gold-plated metal bearings with a unique screw design secure the power cords, ensuring cables will not come loose during flight and allowing easy setup.
SPARKPROOF PLUG
Prevent short circuits and easily plug in your power supply with the AS150 sparkproof plug.
PROFESSIONAL QUALITY
Weighing just 3.3kg, the S900 has a maximum takeoff weight of 8.2kg. This means you can easily carry most cameras and gimbals. Used with a 6S 12000mAh battery, it can fly for up to 18 minutes.
WIDE RANGE OF SHOOTING ANGLES
Retractable landing gear and a special low gimbal mounting bracket gives you an extremely wide range of possible shooting angles and camera motions.
COMPATIBLE WITH ZENMUSE GIMBALS
DJI's Zenmuse camera gimbals are known for their stability, providing smooth footage capture in even the most difficult of conditions. The S900 fully supports the Zenmuse Z15, GH3, GH4, and BMPCC gimbals.
REDUCED VIBRATIONS, CLEARER FOOTAGE
The S900's gimbal bracket is separated from the main frame by specifically designed dampers. This significantly reduces high-frequency vibrations and makes your shots clearer and sharper.

GREATER POWER
A 40A electronic speed controller (ESC), DJI's fastest available, is built in to each arm. The 4114 pro motors, high performance 1552 folding propellers, and V-type mixer design combine to give each arm of the S900 a maximum thrust of 2.5Kg.
The latest motor adopts a single wire stator design, offering improved heat dissipation, better performance, and a tidier, more reliable system.
INNOVATIVE ARM DESIGN
Each arm is designed with an 8° inversion and a 3° inclination, making the aircraft more stable when rolling and pitching, yet more flexible when rotating.
A2
Features
ADVANCED STABILIZATION CONTROLLER
The extraordinary precision of the A2 sets a new standard in flight control by providing a complete, stable flight system for a wide variety of multi-rotor platforms.
"9 MULTI- ROTOR CONFIGURATIONS & CUSTOMIZED MOTOR MIXER"
"The A2 was designed for commercial and industrial multi-rotor platforms. Simple configuration, easy installation, and stable performance make it perfect for almost any application. The A2 also supports customized motor mixing, which allows it to meet the specific demands of individual users.
The A2 supports nine different motor configurations: Quad I / Quad X / Hex I / Hex V / Hex IY / Oct X / Oct I / Oct V"
INTELLIGENT ORIENTATION CONTROL (IOC
"Usually, the forward flight direction corresponds with the aircraft's nose direction. Intelligent Orientation Control (IOC) allows the forward direction to be set to any specified direction, regardless of how the nose orientation changes during flight.
In Course Lock flying, the forward flight direction is set to correspond with nose direction of the aircraft at the time that Course Lock mode is activated. In Home Lock flying, the forward flight direction is the same as the direction from Home Point to the aircraft."
POINT OF INTEREST (POI)
Users can record the position of the aircraft as a Point of Interest, at any time, using a switch on the remote controller. Then, when the left control stick is pushed either left or right, the aircraft can perform a circular flight around the Point of Interest, with its nose pointing toward the POI. This distance from the aircraft to the POI can be set between 16 feet (5 meters) and 1,640 feet (500 meters). This function is easy to set up and simple to operate, making it the ideal solution for when you want to fly 360 degrees around a specific point at a fixed distance.
INTELLIGENT LANDING GEAR
Once the Intelligent Landing Gear function has been enabled in the Assistant software, the landing gear will be lowered whenever the aircraft is close to the ground. The system will automatically lower the landing gear in the case of an emergency, motor failure, or auto landing event. This serves to protect the aircraft and the gimbal. You can use the switch to manually change the position of the landing gear when the aircraft reaches an altitude of 16 feet (5 meters) or greater.
AUTO RETURN-TO-HOME
"If the connection between the aircraft and the controller is broken during flight, and the aircraft's GPS signal is strong enough, the aircraft will return to the Home Point and land automatically.
You can also press the Return-to-Home button to manually activate this feature at any time."
"BANKED TURN" MODE
In this mode, the roll and yaw control sticks are combined in order to help you perform banked turns using one hand. The aircraft can be maneuvered like a fixed-wing aircraft, thereby providing a new flight experience. Normal and FPV aerial photography are stable and smooth, giving your work a whole new visual effect.
CRUISE CONTROL
Activate Cruise Control to lock your aircraft into its current horizontal speed. While cruise control is active, the speed can be adjusted at any time using the remote controller. By maintaining a steady flight speed, you can dedicate more attention to controlling the camera and capture the perfect shot every time. This function also increases the total flight time by eliminating unnecessary speed changes that increase power consumption.
Zenmuse Z15-A7
Features
ACHIEVE LOW-LIGHT AERIAL CREATIVITY
Expand your creative horizons by flying with your Sony α7s and α7r. For the first time, capture beautiful footage in low-light environments with the reliability of a DJI 3-axis aerial stabilization gimbal, the Zenmuse Z15-A7.
UNMATCHED ZENMUSE PRECISION AND STABILITY
Zenmuse gimbals are trusted by professional filmmakers and photographers around the world because of their stability, precision, and reliability. We pour all of our experience in aerial filmmaking into every gimbal, giving you perfect stability in any flight conditions.
STREAMING VIDEO
Engineered and balanced specifically for the Sony α7s and α7r, this lightweight system works with your current tools seamlessly. A HDMI-AV/HD video output module enables live streaming and remote shutter control, and you can switch between AV or HDMI output easily.
COMPLETE 360° CONTROL
Experience unhindered camera control at a maximum yaw of ±360°, pitch of +50°/-140°, and a roll of ±40°. With precision control of ±0.01°, you are directing your shots and capturing exactly what you need.
FULLY COMPATIBLE SOLUTION
Fly with a DJI S900 or the S1000+ and an advanced flight controller, such as the A2 or WooKong-M, for a seamless, professional experience. Connect the DJI Lightbridge HD digital video downlink or an iOSD Mark II and a 5.8G video link for even more tools on set.
MULTIPLE CONTROL MODES
Choose the right level of camera maneuverability for every situation. Switching between orientation-locked, non-orientation-locked, and FPV (First Person View) controls is quick and easy.
GIMBAL SERVO DRIVE MODULE
The Gimbal Servo Drive Module dramatically improves the control and stability of the gimbal while maximizing torque and minimizing vibration. The module is able to achieve such perfection because it has been fine-tuned to the weight and balance of the individual camera that the gimbal was built to support.
BUILT-IN INDEPENDENT IMU MODULE AND INFRARED MODULE
A new stabilizing algorithm provides more stability than ever before, and the extremely precise induction devices give you effortless attitude control. Because the IMU is built in, your gimbal requires no extra equipment or wiring, reducing its overall weight and allowing you to start shooting in no time at all. By attaching an infrared receiver, remote shutter control capability can be added to the Z15-A7 gimbal system, letting you command the camera during flight.
What's Included
Spreading Wings S900

A2

Zenmuse Z15-A7
Product Specifications
S900 Specifications
Frame
Diagonal Wheelbase
900mm
Frame Arm Length
358mm
Frame Arm Weight (Including Motor, ESC, Propeller )
316g
Center Frame Diameter
272mm
Center Frame Weight (With Landing Gear Mounting Base, Servos)
1185g
Landing Gear Size
460mm(Length)×450mm(Width)×360mm(Height)
Motor
Stator Size
41×14mm
KV
400rpm/V
Max Power
500W
Weight(With Cooling Fan)
158g
ESC
Working Current
40A
Working Voltage
6S LiPo
Signal Frequency
30Hz ~ 450Hz
Drive PWM Frequency
8KHz
Weight(With Radiators)
35g
Foldable Propeller (1552/1552R)
Material
High strength performance engineered plastics
Size
15×5.2inch
Weight
13g
Flight Parameters
Takeoff Weight
4.7Kg ~ 8.2Kg
Total Weight
3.3Kg
Power Battery
LiPo (6S?10000mAh~15000mAh?15C(Min))
Max Power Consumption
3000W
Hover Power Consumption
1000W (@6.8Kg Takeoff Weight)
Hover Time
18min (@12000mAh& 6.8Kg Takeoff Weight)
Working Environment Temperature
-10 °C ~ +40 °C
Gain Value Settings
For A2 Flight Controller
Basic: Roll 110%, Pitch 110%, Yaw 120%
Attitude: Roll 220%, Pitch 220%, Vertical 120%
A2 Specifications
Peripheral
Supported Multi-Rotor
Quad-Rotor: +4,x4;
Hex-Rotor +6,x6,Y6,Rev Y6;
Octo-Rotor +8,x8,V8
Supported ESC Output
400Hz refresh frequency
Supported Transmitter For Built-In Receiver
Futaba FASST Series and DJI DESST Series
External Receiver Supported
Futaba S-Bus, S-Bus2, DSM2
Recommended Battery
2S ~ 6S LiPo
Operating Temperature
-5°C to +60°C
Assistant Software System Requirement
Windows XP SP3 / 7 /8 (32 or 64 bit)
Other DJI Products Supported
Z15, H3-2D, H3-3D, iOSD, 2.4G Data Link, S800 EVO, S900, S1000, S1000+, etc.
Flight Performance
Hovering Accuracy(In GPS Mode)
Vertical: ± 0.5m
Horizontal: ± 1.5m
Maximum Wind Resistance
< 8m/s (17.9mph/28.8km/h)
Max Yaw Angular Velocity
150 deg/s
Max Tilt Angle
35°
Ascent/Descent
±6m/s
Electrical & Mechanical
Power Consumption
MAX 5W (Typical Value: 0.3A@12.5V)
Built-In Functions

Built-in Receiver
Multiple Control Modes
2-axis Gimbal Supported
Low Voltage Protection
PC & Bluetooth Ground Station
External Receiver Supported
Intelligent Orientation Control
Sound Alarm
4 Configurable Output

Total Weight
Total Weight: <= 224g(overall)
Dimensions
Flight Controller: 54mm x 39mm x 14.9mm
IMU: 41.3mm x 30.5mm x 26.3mm
GPS-Compass Pro: 62mm (diameter) x 14.3mm
LED-BTU-I: 30mm x 30mm x 7.9mm
PMU: 39.5mm x 27.6mm x 9.8mm
Zenmuse Z15-A7 Specifications
General
Built-In Functions

Three Modes: Orientation-locked control/ Non orientation-locked control/ FPV mode (Reset)
Built-in independent IMU module
DJI gimbal special servos drive module
HDMI-HD/AV module
Infrared remote control module
Wireless video transmission supported
Camera shutter/video recording control supported
Wide range voltage input supported
S-Bus Receiver supported
Peripheral
Supported Camera

Peripheral
Supported Camera
Sony ILCE-7S; Sony ILCE-7R
Supported Lens
Sony FE 35 mm f2.8 ZA
GCU Input Power
4S~12S LiPo (Recommend 6S if with S1000+)
Control Requirement
At least four spare receiver channels
Assistant Software System Requirements
Windows XP SP3; Windows 7; Windows 8 (32 or 64 bit)
Mechanical& Electrical Characteristics
Working Current
Static current: 200 mA (@25 V)
Dynamic current: 400 mA (@25 V)
Locked-motor current: 4 A (@25 V)
Operating Temperature
-10°C ~ 50°C
Weight
1.3 Kg
Dimensions
210mmX204mmX246mm
GCU Weight
63g
GCU Dimensions
64.2 mm ×34.1mm ×19.5mm
Working Performance
Load Weight (Reference Value)
622 g(@Sony ILCE-7S 580 g(@Sony ILCE-7R with Sony FE 35 mm f2.8 ZA,with Sony FE 35 mm f2.8 ZA, battery, lens hood and SD Card)
580 g(@Sony ILCE-7R with Sony FE 35 mm f2.8 ZA, battery, lens hood and SD Card)
Angular Vibration Range
±0.01°
Maximum Controlled Rotation Speed
Pan axis: ±130°/s
Tilt axis: ±130°/s
Roll axis: ±30°/s
Controlled Rotation Range
Pan axis control: ±360° continuous rotation
Tilt axis control: +50°/-140°
Roll axis control: ±40°
DJI S900 Spreading Wings With A2 FC and Zenmuse Z15 A7
Looking for a personal touch? Not sure if you are choosing the right product? Our staff is here to help.
We want to make sure you get the right product for your needs.
Our staff will help you understand the options available so you can be confident in your purchase.
As the country's leading Professional Imaging retailer, Vistek is in the perfect position to ensure you make the right choice.
Contact us today for a personal touch.