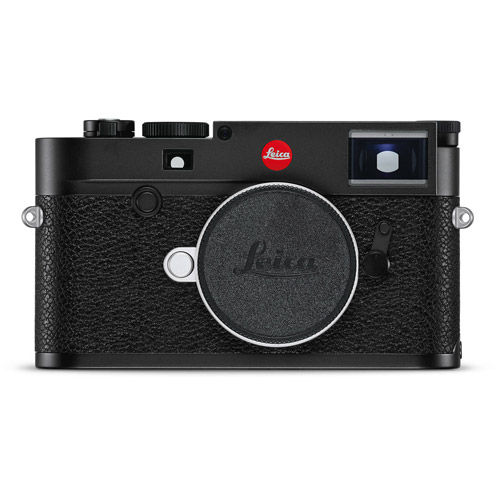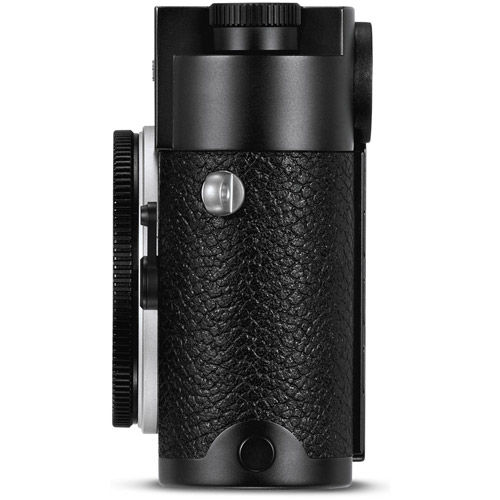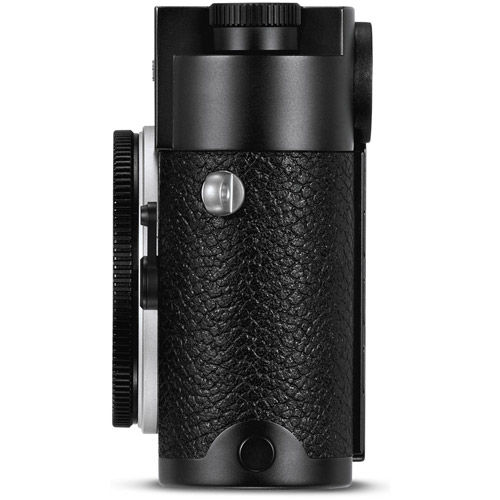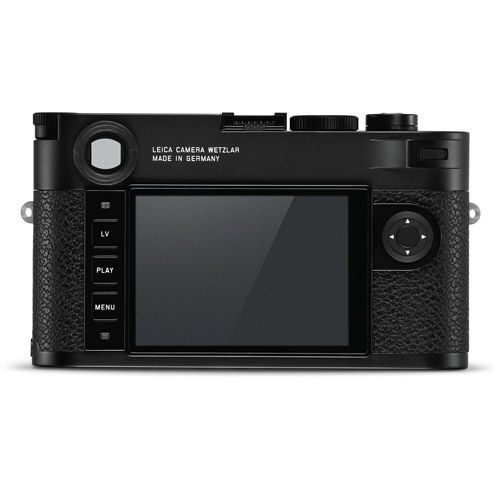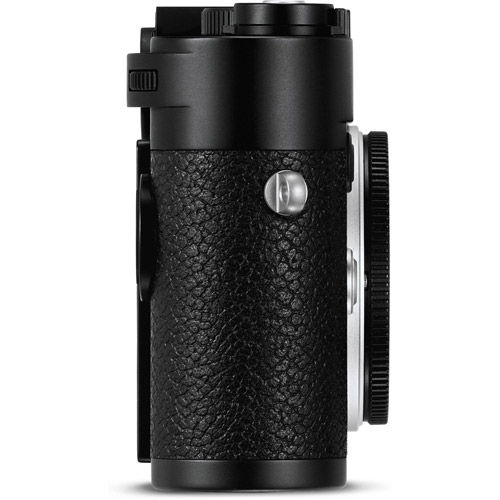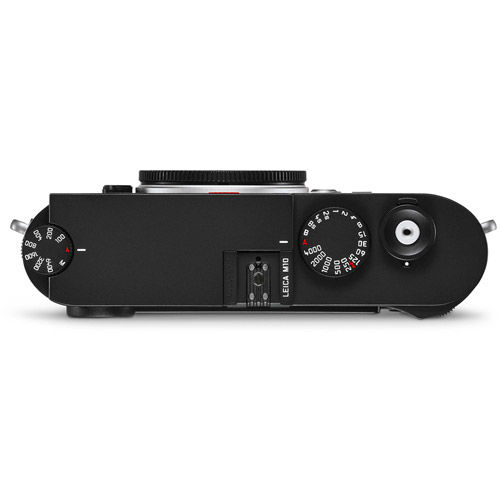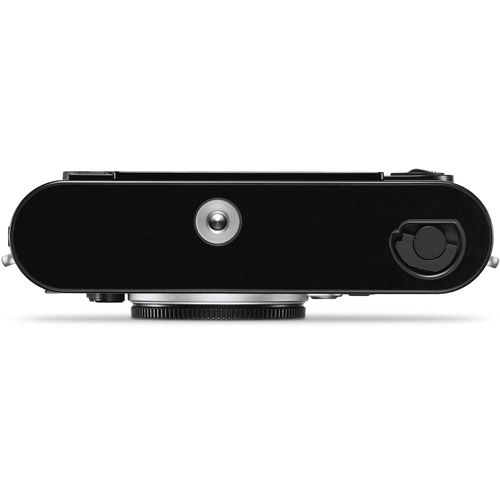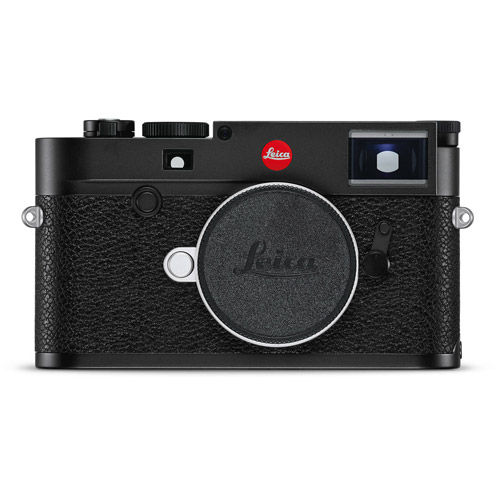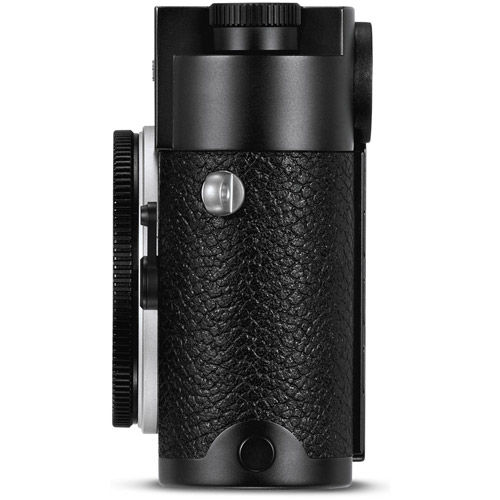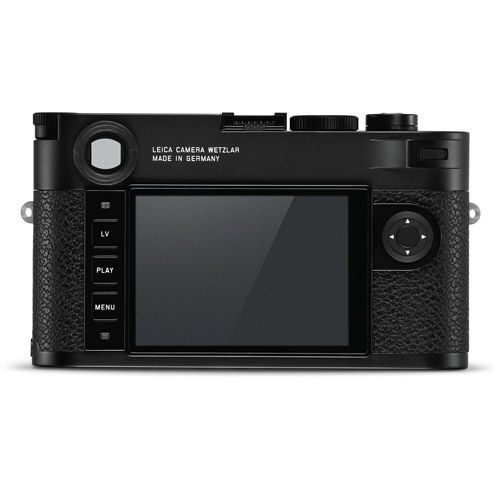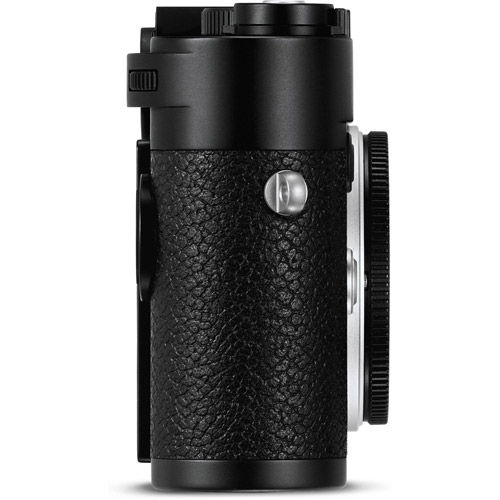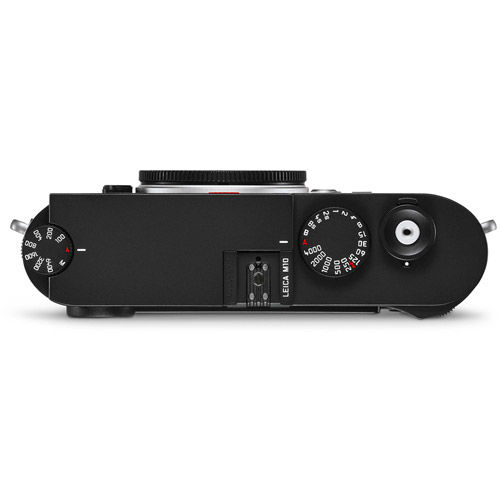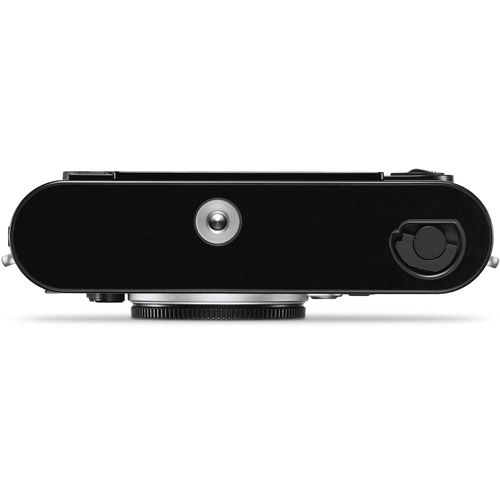 Product Highlights
24 MP

CMOS Sensor

Full Frame

Format

5 FPS

Continuous Shooting

ISO 100-50000

ISO Sensitivity
Colour:
Web Availability:
Special Order
This product will be Special Ordered just for you from the manufacturer. We do not stock this item due to its uniqueness or import schedule. Special Order items are Final Sale, see our Return Policy for details.
Vistek Locations
Toronto Special Order
Ottawa Special Order
Mississauga Special Order
Calgary Special Order
Edmonton Special Order
Please call and verify availability at the store as stock changes daily.
Leica M10
Its unique balance of heritage and technical innovation embodies the essence of everything that is truly important for photography. Compact dimensions, improved performance and the new ISO setting dial on the top plate offer M-Photographers what they wish for from an M-Camera.
Since the release of the Leica M3 at Photokina in 1954, every single M-System camera has represented the pinnacle of innovation for its day. Defined by what is essential for photography. Leica embodies this passion for quality, craftsmanship and its philosophy of photography to this day. More than 60 years of rangefinder expertise, 11 years of digital M-Camera development and invaluable feedback from dedicated M-Photographers have inspired Leica engineers to create the slimmest digital M of all time: the Leica M10.
Key Features:
As slimly built as an analog M
ISO setting dial
Extended ISO range
Leaner operating concept
The improved viewfinder lets you see more
Fast continuous shooting

As slimly built as an analogue M
Many photographers wished for a return to the dimensions and ideal ergonomics of analogue M models. Leica has taken note of these wishes: the dimensions of the M10 are now identical to those of analogue M-Cameras. The Leica M10 is the slimmest digital M of all time.
ISO setting range extended from 100 to 50,000
The new sensor design of the Leica M10 has made it possible to extend the ISO sensitivity range to values between 100 and 50,000 and also brings significantly improved noise characteristics in exposures captured at higher ISO values. The Leica M10 opens up entirely new areas of photography and delivers exceptional imaging performance even in difficult lighting conditions.
ISO setting dial for better control
One of the most striking changes in the case of the Leica M10 is the ISO setting dial on the top plate. For the first time in a digital M, the M10 allows all essential shooting parameters such as distance, aperture, exposure time and ISO values to be preselected without using the menu – or even switching on the camera. For even better control and even more discreet photography.
Leaner handling concept
With a handling concept reduced to the currently achievable minimum, the Leica M10 takes a further step in the direction of absolute perfection. Every single component and every technical solution in the Leica M10 concentrates uncompromisingly on photography. For instance, there are only three buttons on the back of the camera: Review, Live-View and Menu.
The improved viewfinder lets you see more
From the very beginning, the 'Messsucher' (combined rangefinder/viewfinder) of the Leica M played an essential role. So essential that it gave the system its name; the 'M' stands for 'Messsucher'. For the Leica M10, several important aspects of this legendary combined viewfinder and rangefinder system have now been further improved. To improve the view of the subject, the field of view has been enlarged by 30% and the magnification factor has been increased 0.73. In addition to this, the eye-relief distance has also been significantly increased. Thanks to a 50% increase in this distance, the viewfinder is much more convenient to use, particularly for photographers who wear glasses.
Fast continuous shooting
Up to 5 frames per second
Thanks to a 2 GB buffer memory and sequential shooting at up to five frames per second at full resolution, photographers will never again miss the decisive moment.
The new Maestro-II processor takes the M10 to the next quality level
The latest-generation Leica Maestro-II image processor of the Leica M10 reflects the state-of-the-art of advanced processor technology. In combination with the new 24 MP sensor, this ensures that all exposures fulfil the promise made by Leica: pictures that captivate with exceptional quality and brilliance. As a result, the Leica M10 delivers images with low digital noise levels and true-to-life detail, even at ISO values as high as 50,000.
Superior imaging performance thanks to a new 24 MP sensor

The key component of the Leica M10 is the 24 MP, full-frame CMOS sensor developed especially for the camera. It features new technologies that lead to significant improvements in all parameters relevant to imaging performance: impressive dynamic range, excellent contrast rendition, exceptional sharpness and finest resolution of details.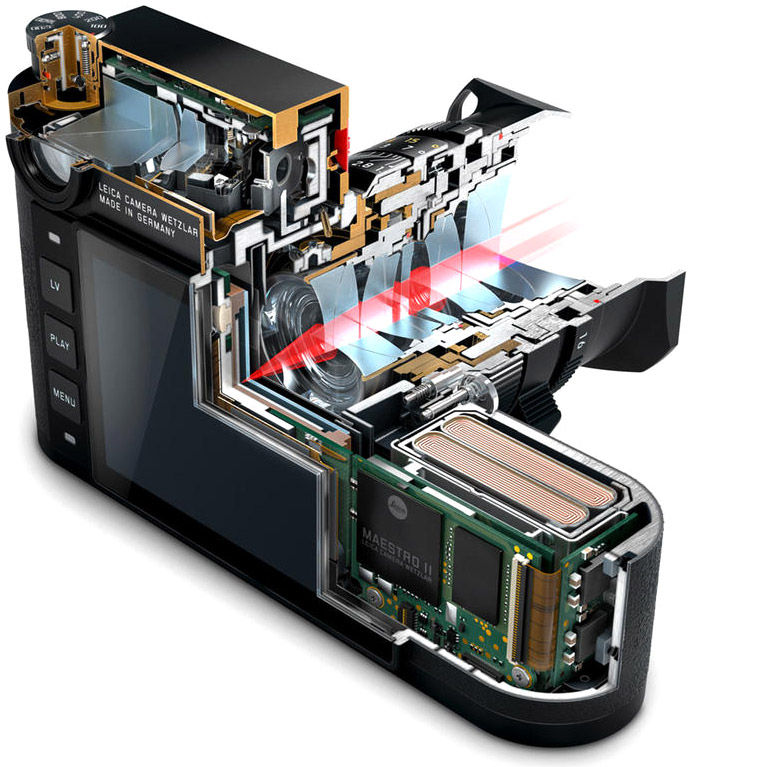 Perfectly equipped to withstand light showers, dust & Co.
Thanks to components machined from solid brass, the high strength of the M-10's full-metal, magnesium alloy chassis and scratch-resistant Corning® Gorilla® Glass, is built to effortlessly resist the adversities of everyday life guaranteeing enduring pleasure to the photographers. Further protection against light showers, dust and bad weather is provided by special rubber seals.
As you like it: the 'Favourites' menu
The importance of particular settings varies according to personal preferences and photographic needs. To cater for these, the Leica M10 offers a programmable 'Favourites' menu. In this menu, the photographer defines personal preferences for the relevant parameters and can later access them at the press of a button. The settings can be easily changed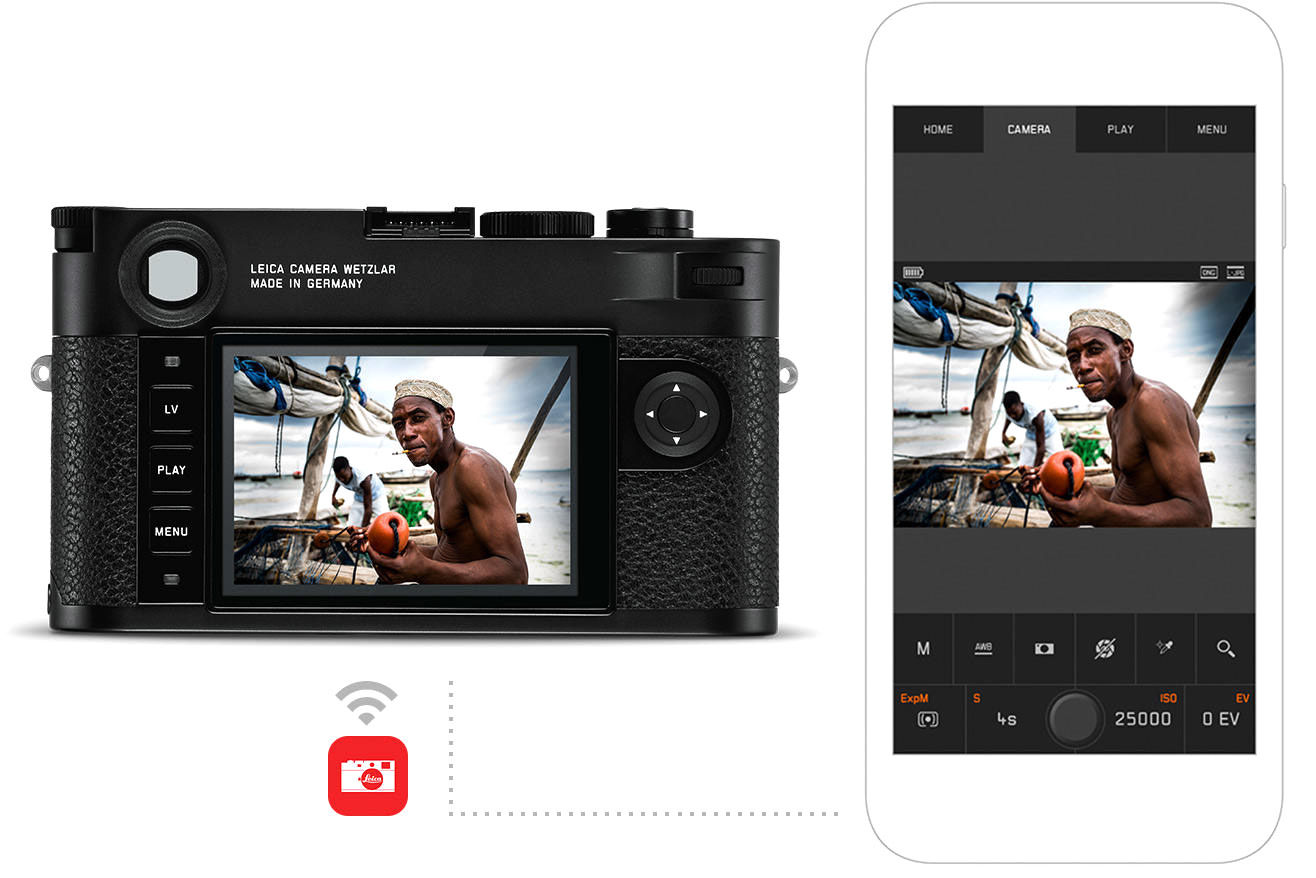 Wireless communication
With the M-App and WLAN connectivity
The Leica M10 is the first M-Camera with an integrated WLAN module. This allows pictures to be sent conveniently to iOS devices wireless and shared online. It also enables remote control of the Leica M10 by WLAN with a smartphone and the Leica M-App. If required, important parameters like the shutter speed or functions like releasing the shutter can also be controlled from the smartphone. This makes it easy to shoot from unusual angles and avoid camera shake when shooting with longer shutter speeds.
Beautiful Responsive Content
Focusing with Focus Peaking
Focusing made easy: The Live View function of the Leica M10 offers two convenient focusing method. Focus Peaking automatically marks sharply focused edges as coloured lines and Live View offers the ability to magnify the subject on the monitor screen. In the Leica M10, the visibility of these contrasting lines has been improved against the previous generation and now enables even more convenient focusing assessment to ensure images with outstanding sharpness.
Sustainability always in focus
Leica has been making history for decades – with cameras that have always been ahead of their times. Throughout all these years, Leica has always kept a tight focus on sustainability. In the 1950s, Leica created a timeless and enduring standard – the Leica M-Bayonet: almost all M-Lenses produced ever since can be mounted and used on today's Leica M10. Our optical instruments are timeless and faithful companions with enduring reliability and an exceptionally long life.
Compatibility with the Leica Visoflex and R-Lenses
The combination of the Leica R-Adapter and the Leica Visoflex 2.4 MP electronic accessory viewfinder makes it possible to use almost all Leica R-Lenses on the M10. In addition to this, the advanced loupe function enabled by the processor can now be freely positioned on any part of the viewfinder image for even better assessment of sharpness when shooting with Leica R-Lenses.
What's Included
Leica M10 Digital Rangefinder Camera (Black)
BP-SCL5 Rechargeable Lithium-Ion Battery
BC-SCLC5 Battery Charger with USA and EU Cables
Car Charging Cable
Carrying Strap
Body Bayonet Cover
Accessory Shoe Cover
Limited 2-Year Warranty
Product Specifications
Leica M10

Camera type
Compact digital view and range finder system camera
Lens attachment
Leica M bayonet with additional sensor for 6-bit coding
Lens system
Leica M lenses, Leica R lenses with an optional adapter (available accessory)
Sensor
CMOS sensor, active surface area approx. 24 x 36mm
Resolution

DNG™:
5976 x 3992 pixels (24MP)

JPEG:
5952 x 3968 pixels (24MP), 4256 x 2832 pixels (12MP), 2976 x 1984 pixels (6MP)

Data formats
DNG™ (raw data, compressed loss-free), JPEG
File size
DNG™: 20-30 MB, JPEG: Depending on resolution and picture content
Buffer memory
2GB / 16 pictures in series
White balance
Automatic, manual, 8 presets, colour temperature input
Storage media
SD cards up to 2GB/SDHC cards up to 32GB/SDXC cards up to 2TB
Menu languages
German, English, French, Spanish, Italian, Portuguese, Japanese, Traditional Chinese, Simplified Chinese, Russian, Korean
Exposure metering
Exposure metering through the lens (TTL), with working aperture
Metering method
Light reflected by the blades of the 1 shutter curtain onto measuring cell.
Metering range
At room temperature and normal humidity at ISO 100, at aperture 1.0 EV-1 to EV20 at aperture 32. Flashing of the left triangular LED in the viewfinder indicates values below the metering range
Sensitivity range
ISO 100 to ISO 50000, adjustable in 1/3 ISO increments from ISO 200, choice of automatic control or manual setting
Exposure modes
Choice of automatic shutter speed control with manual aperture preselection - aperture priority A, or manual shutter speed and aperture setting

Flash exposure control

Flash unit attachment
Via accessory shoe with central and control contacts
Synchronisation
Optionally triggered at the 1st or 2nd shutter curtain
Flash sync time
= 1/180 s; slower shutter speeds can be used, if working below sync speed: Automatic changeover to TTL linear flash mode with HSS-compatible Leica system flash units
Flash exposure metering
Using centre-weighted TTL pre-flash metering with Leica flash units (SF40, SF64, SF26), or flash units compatible with the system with SCA3502 M5 adapter
Flash measurement cell
2 silicon photo diodes with collection lens on the camera base
Flash exposure compensation
±3EV in1⁄3EV increments
Displays in flash mode
(in viewfinder only)
Using flash symbol LED

Viewfinder

Construction principle
Large, bright line frame viewfinder with automatic parallax compensation
Eye piece
Calibrated to -0.5 dpt.; corrective lenses from -3 to +3 diopter available
Image field limiter
By activating two bright lines each: For 35 and 135mm, or for 28 and 90mm, or for 50 and 75mm; automatic switching when lens is attached.
Parallax compensation
The horizontal and vertical difference between the viewfinder and the lens is automatically compensated according to the relevant distance setting, i.e. the viewfinder bright-line automatically aligns with the subject detail recorded by the lens.
Matching viewfinder and actual image
At a range setting of 2m, the bright-line frame size corresponds exactly to the sensor size of approx. 23.9 x 35.8mm; at infinity setting, depending on the focal length, approx. 7.3% (28mm) to 18% (135mm) more is recorded by the sensor than indicated by the corresponding bright line frame and slightly less for shorter distance settings than 2m
Magnification
(For all lenses) 0.73 x
Long-base rangefinder
Split or superimposed image range finder shown as a bright field in the centre of the viewfinder image
Effective metering base
50.6mm (mechanical measurement basis 69.31mm x viewfinder magnification 0.73x)

Displays

In the viewfinder
Four-digit digital display with exposure alerts above and below
On back
3" colour TFT LCD monitor with 16 million colours and 1,036,800 pixels, approx. 100 % image field, glass cover of extremely hard, scratch-resistant Gorilla® glass, colour space: sRGB, for Live-View and review mode, displays

Shutter

Shutter
Metal blade focal plane shutter with vertical movement
Shutter speeds
For aperture priority: (A) continuous from 125s to 1⁄4000s., for manual adjustment: 8s to 1⁄4000s in half steps, from 8s to 125s in whole steps, B: For long exposures up to maximum 125s (in conjunction with self-timer T function, i.e. 1st release = shutter opens, 2nd release = shutter closes), (1⁄180s): Fastest shutter speed for flash synchronization, HSS linear flash mode possible with all shutter speeds faster than 1⁄180s (with HSS-compatible Leica system flash units)
Picture series
Approx. 5 pictures/s, 30-40 pictures in series
Shutter release button
Two-stage, 1st step: Activation of the camera electronics including exposure metering and exposure lock (in aperture priority mode), 2nd step: Shutter release; standard thread for cable release integrated.
Self-timer
Delay optionally 2s (aperture priority and manual exposure setting) or 12s, set in menu, indicated by flashing LED on front of camera and corresponding display in monitor.
Turning the camera on/off
Using main switch on top of camera; optional automatic shutdown of camera electronics after approx. 2/5/10 minutes; reactivated by tapping the shutter release
Power supply
1 Lithium-ion rechargeable battery, nominal voltage 7.4V, capacity 1300mAh.; maximum charging current/voltage: DC 1000mA, 7.4V; Model No.: BP-SCL5; Manufacturer: PT. VARTA Microbattery, Made in Indonesia, Operating conditions (in camera): 0°C - + 40°C
Charger
Inputs: 100-240V AC, 50/60Hz, 300mA, automatic switching, or 12V DC, 1.3A; Output: DC 7.4V, 1000mA/max. 8.25V, 1100mA; Model No.: BC-SCL5; Manufacturer: Guangdong PISEN Electronics Co., Ltd., Made in China, Operating conditions: 0°C - + 35°C
GPS
(only with Leica Visoflex viewfinder attached, available as an accessory)
Optional (not available everywhere due to country-specific legislation, i.e. enforced automatic shutdown in those countries), data are written to EXIF header in picture files.
Wi-Fi
Complies with IEEE 802.11b/g/n standard (standard Wifi protocol), channel 1-11, encryption method: Wifi-compatible WPA™/ WPA2™ encryption, access method: Infrastructure mode

Camera body

Material
All-metal die cast magnesium body, synthetic leather covering. Brass top panel and base, black or silver chrome plated finish
Image field selector
Allows the bright-line pairs to be manually activated at any time (e.g. to compare detail)
Tripod thread
A ¼ (¼") DIN stainless steel in bottom
Operating conditions
0–40 °C
Interfaces
ISO accessory shoe with additional contacts for Leica Visoflex viewfinder (available as an accessory)
Dimensions
(width x depth x height)
Approx. 139 x 38.5 x 80 mm
Weight
Approx. 660 g (with battery)
Leica M10 Black Chrome Body
Looking for a personal touch? Not sure if you are choosing the right product? Our staff is here to help.
We want to make sure you get the right product for your needs.
Our staff will help you understand the options available so you can be confident in your purchase.
As the country's leading Professional Imaging retailer, Vistek is in the perfect position to ensure you make the right choice.
Contact us today for a personal touch.