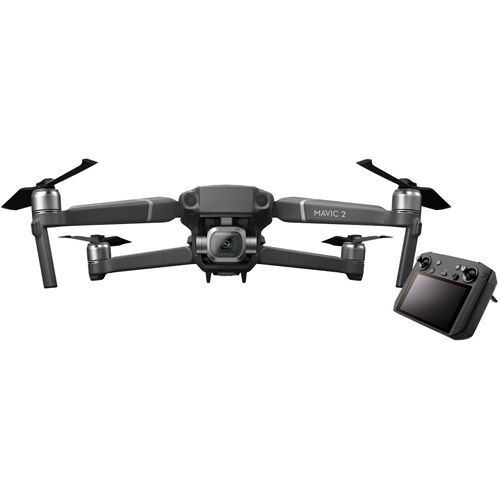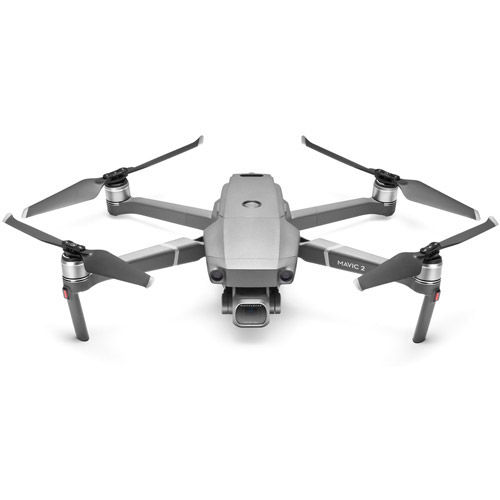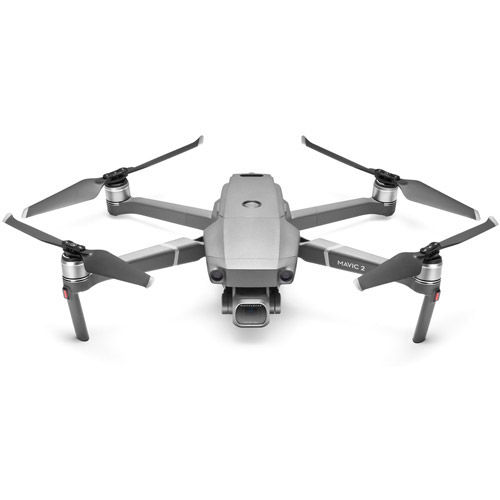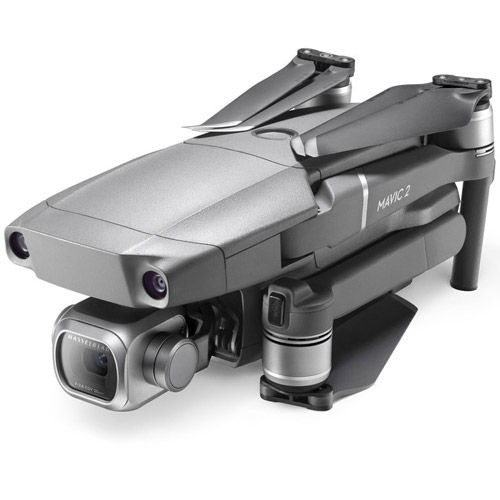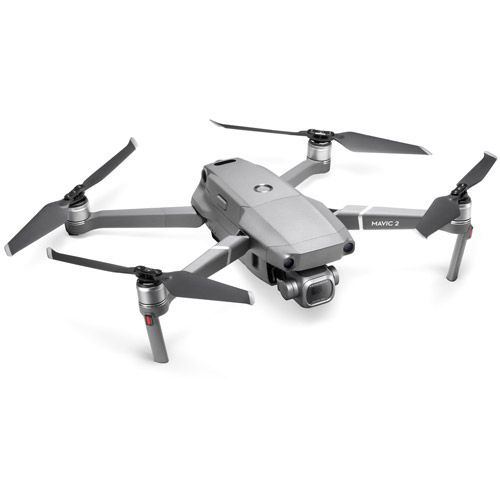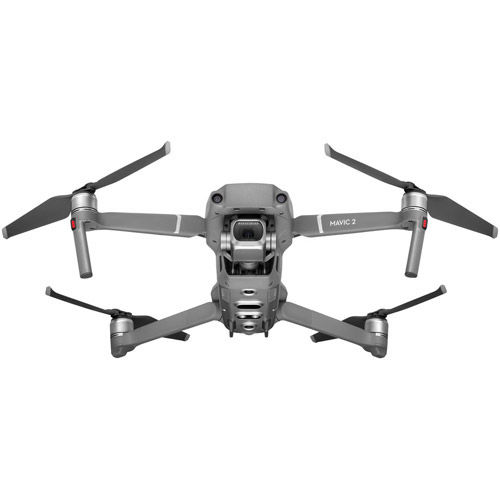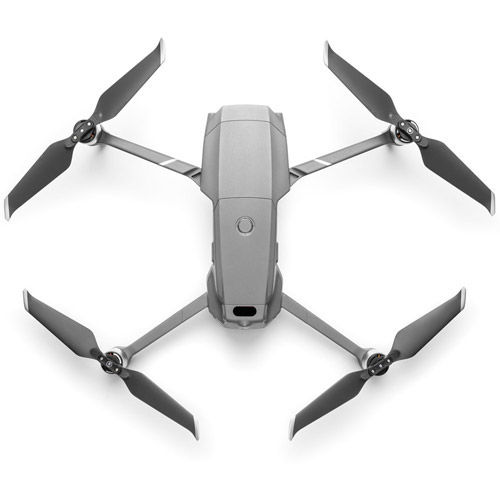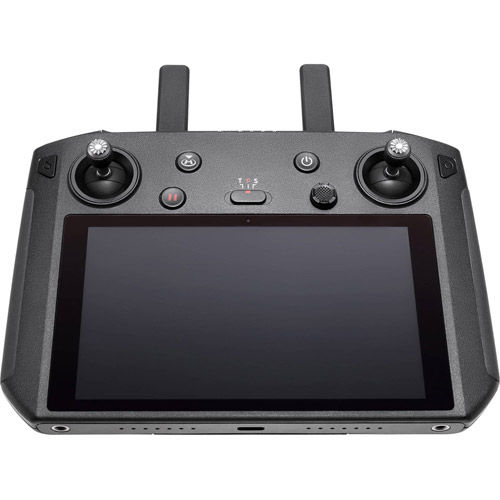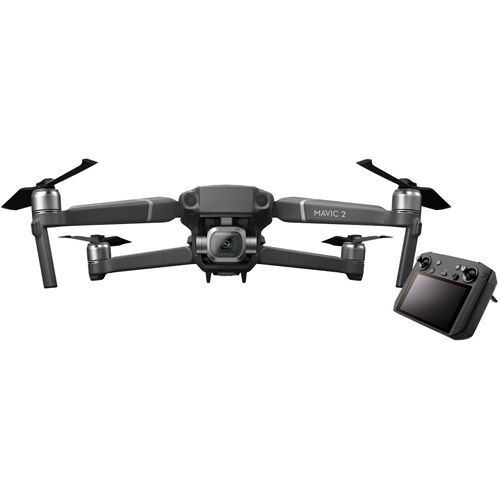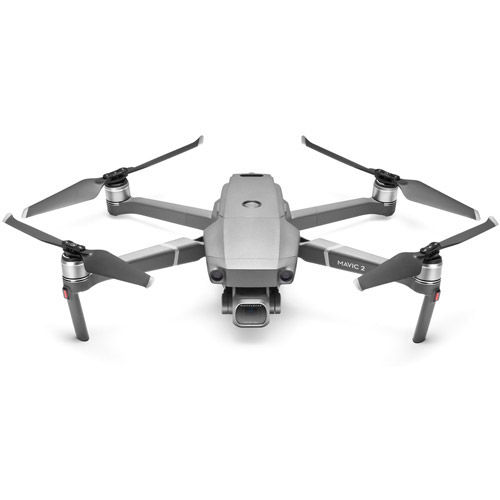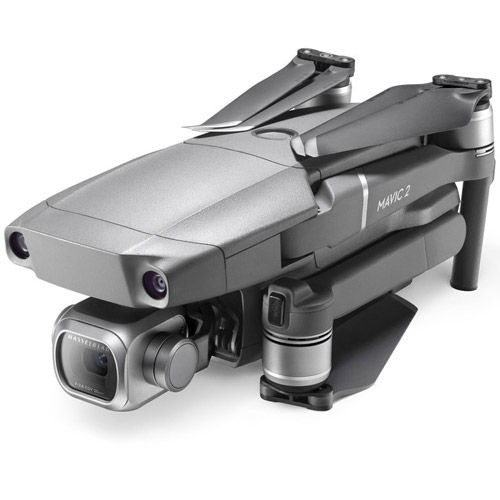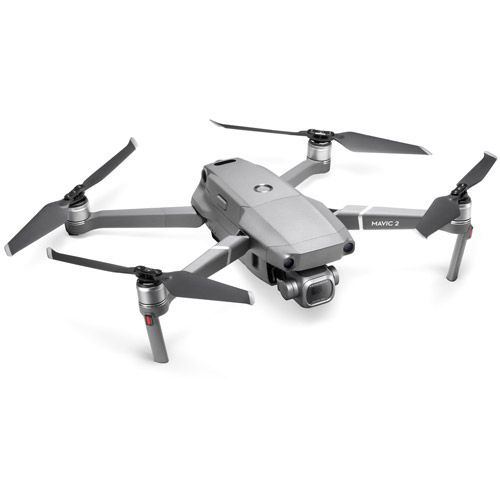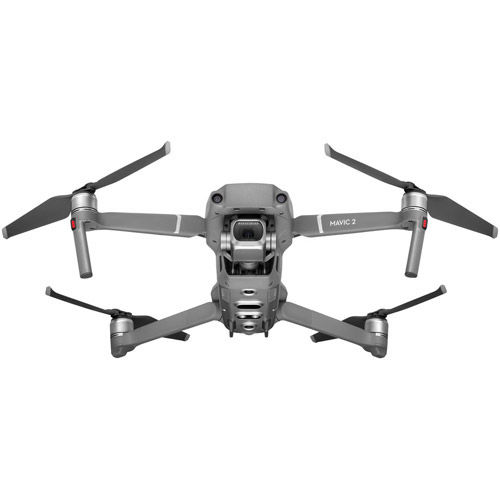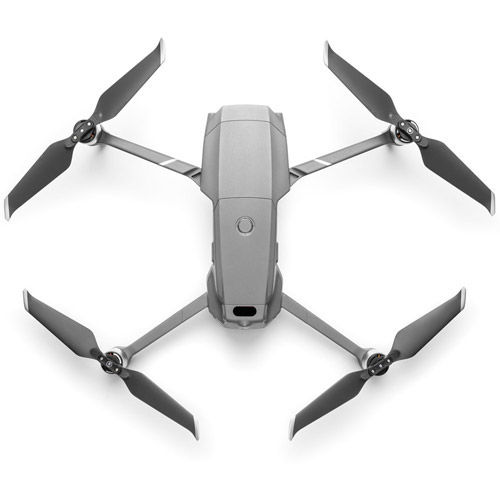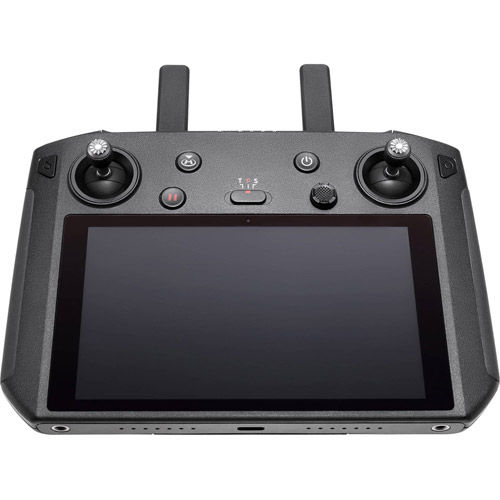 Product Highlights
Hasselblad L1D-20c

Camera

20 MP

1" CMOS Sensor

f/2.8-f/11

Adjustable Aperture

Up to 8km 1080p

Video Transmission

Up to 31-min

Flight Time

Omnidirectional

Obstacle Sensing
Option:
Kit Options:
Web Availability:
In Stock
Product is In Stock in our Warehouse or in one of our store locations. We will confirm stock is available and process your order. If the available stock is sold before your order is processed, you will receive an email from us.
In-store or Curbside Pick-up
Call for Availability in Ottawa
Vistek Locations
Please call and verify availability at the store as stock changes daily.
Mavic 2 PRO
See the Bigger Picture
DJI's dream has always been to make a drone that exists where engineering, technology, and the needs of the aerial photographer converge. A drone that embodies all of DJI's advanced, signature technologies, and is able to redefine what is possible for the world of aerial photography. In creating the Mavic 2, they have made this dream come true.
Key Features:
Hasselblad L1D-20c Camera
Iconic Image Quality
20 MP 1" CMOS Sensor
Adjustable Aperture, f/2.8-f/11
10-bit Dlog-M Colour Profile
10-bit HDR Video
Mavic 2 PRO
With Hasselblad L1D-20c Camera


Co-engineered in partnership with Hasselblad after two years of tireless research, the Mavic 2 Pro comes equipped with the all-new Hasselblad L1D-20c camera.

The L1D-20c possesses Hasselblad's unique Hasselblad Natural Colour Solution (HNCS) technology, 5 helping users to capture gorgeous 20-megapixel aerial shots in stunning color detail.
1-inch CMOS Sensor
The brand new 1-inch CMOS sensor has an active sensing area four times more effective than the original Mavic Pro. The large sensor also means better performance in low-light environments with a more extensive ISO range, max ISO lifted from 3200 to 12800.
10-bit Dlog-M Color Profile
The Mavic 2 Pro supports a 10-bit Dlog-M color profile that yields higher dynamic range for more flexibility in the grading room. The system records over 1 billion colors (compared to the 16 million colors from traditional 8-bit color coding technologies) and retains more in-depth details in both highlights and shadows. Now you can capture the subtlest gradations at sunset or sunrise, leaving greater space for post-production.
HDR Video
With 4K 10-bit HDR support, the Mavic 2 Pro can be plugged into a 4K TV with HLG and will immediately play back footage with the right color tones. The brighter highlights and increased contrast are what make HDR video so appealing.
Adjustable Aperture
The f/2.8-f/11 adjustable aperture delivers outstanding image quality both in high and low-light environments. When shooting in low light, set the aperture to f/2.8 to allow more light in and to capture bright and clear photos. When shooting in well-lit environments, set the aperture to f/11 to lower the shutter speed and make your videos smoother.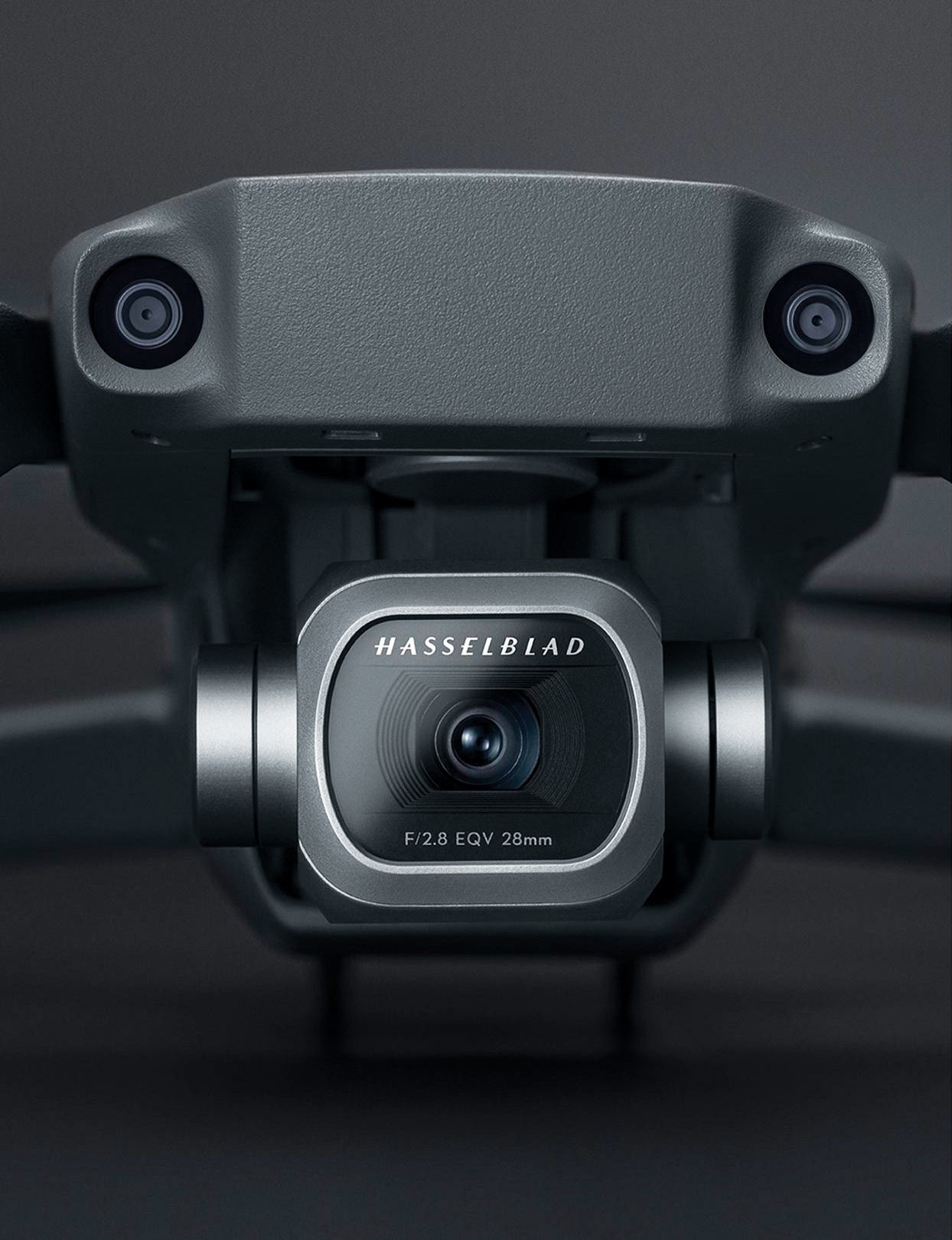 Mavic 2
Shoot Like a Pro
Both Mavic 2 cameras employ DJI's latest 3-axis gimbal technology, 6 ensuring smooth, stable footage in just about any situation. Hyperlapse
Say goodbye to complicated post-processing. With Hyperlapse, the aircraft shoots stable aerial shots and processes them automatically, enabling you to create professional-looking timelapses with a simple tap of a button, which you can share to social media immediately. Save a flight path in Task Library 7 to fly the Mavic 2 through the path whenever you feel like it. JPEG and RAW photos can be simultaneously saved on a microSD card, leaving more room for post editing.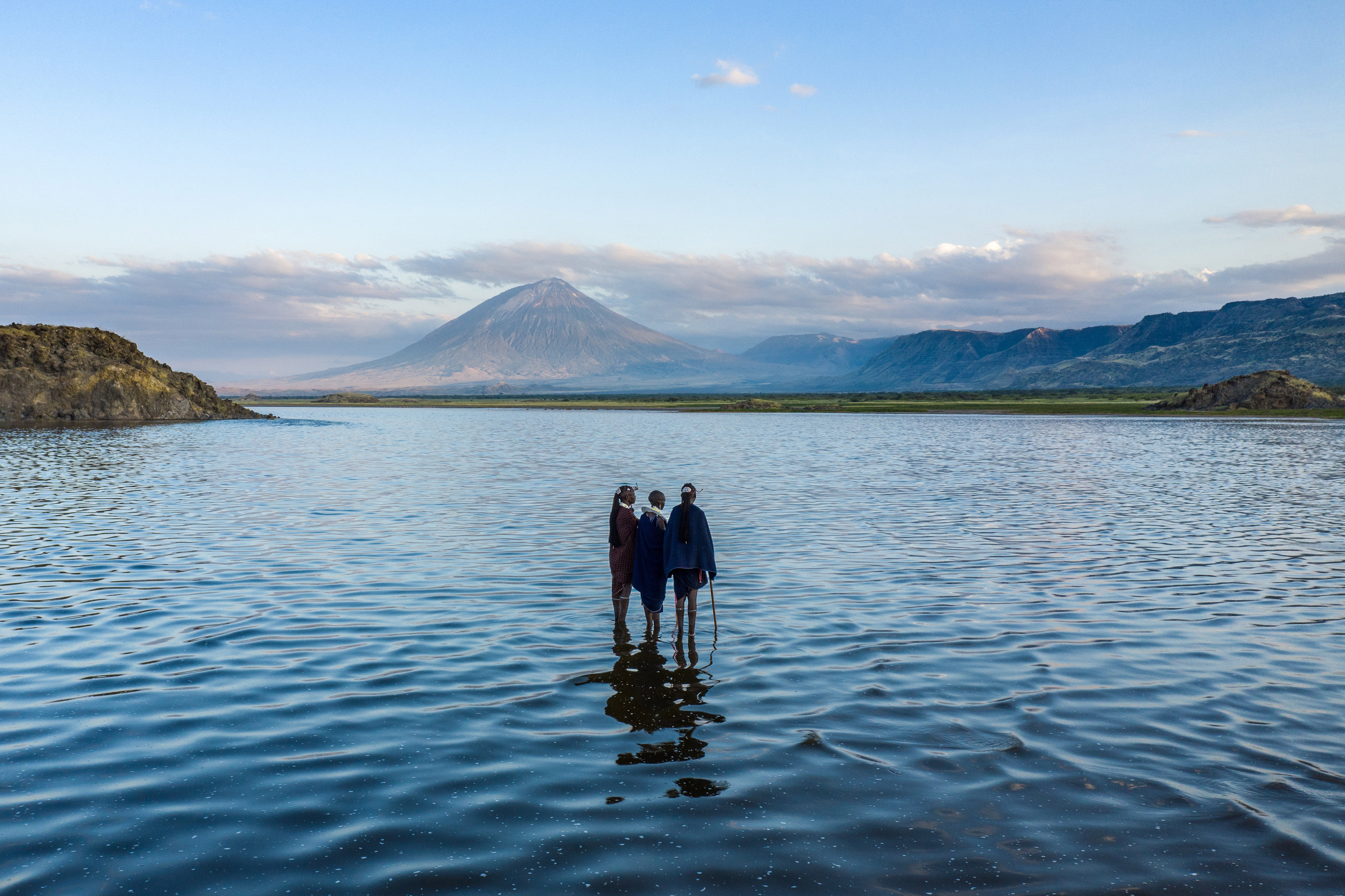 Enhanced HDR Photos
The Mavic 2 also supports enhanced HDR photos, an improved technique that blends a sequence of photos for ghost-free high dynamic range, offering increased image clarity while avoiding unwanted artificial effects.
Panoramas
The Mavic 2 supports four panorama modes including Sphere, 180°, Horizontal, and Vertical.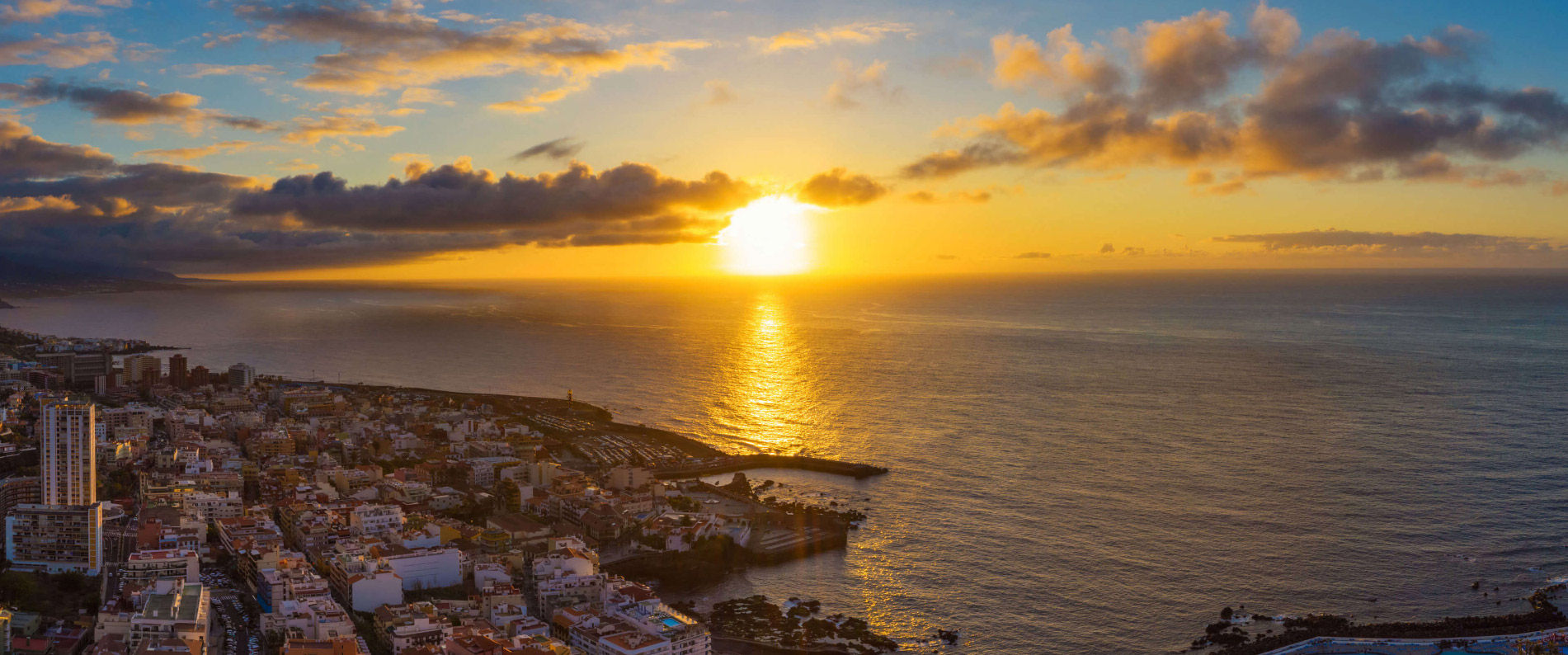 HyperLight
Brighten up your world with HyperLight, a low-light setting designed to enhance your images while reducing noise significantly.

H.265 Codec for Higher Image Quality
Both editions record 4K video at higher bitrates with advanced H.265 compression. 8 Videos in H.265/HEVC codec maintain 50% more information than videos in H.264/AVC, creating high-quality videos with better-preserved details.

OcuSync 2.0 Video Transmission System
Signature Technologies
OcuSync 2.0 video transmission performance is greatly enhanced with improvements made to communication distance, video quality and anti-interference, offering you unprecedented control.
8 km 1080p Video Feed
Soar Above and See More Clearly
The all-new OcuSync 2.0 provides a 1080p video transmission signal up to an astonishing eight kilometers1 away, allowing you to fly further without constraints. Edit and upload Full High Definition (FHD) resolution footage directly to social media from the cache. Original images shot during flight can be automatically saved to your mobile device without the need to download it from the aircraft manually.
2.4 to 5.8 GHz Real-Time Auto-Switching
The Mavic Pro relies on 2.4 GHz transmission; a signal frequency commonly interrupted by multiple wireless devices. However, by supporting auto-switching between both 2.4 and 5.8 GHz bands, the Mavic 2 can always transmit on the clearest signal – crucial for high-interference environments.
Fast Downloading Low-Latency
OcuSync 2.0 offers a theoretical download speed of up to of 40 Mbps and latency as low as 120 ms, delivering a smoother video feed and overall better control experience.

Powerful, Yet Safe
After countless hours of research and testing, the Mavic 2 has been optimally redesigned to increase propulsion, lower power consumption, and reduce noise. These subtle yet powerful improvements, along with an improved FlightAutonomy system, offer a smoother, quieter flight for greater discretion and safety.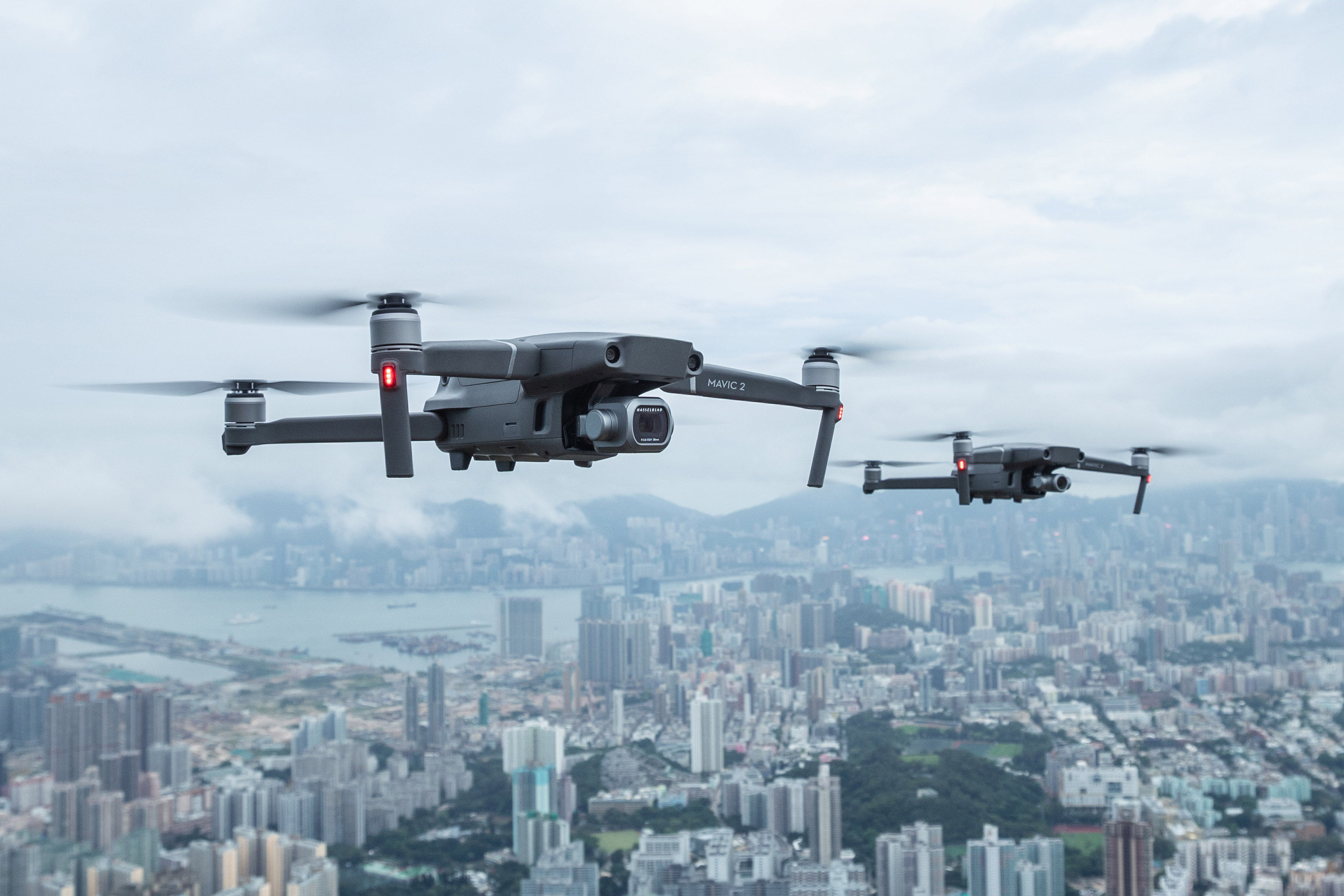 Faster

72 kph Max. Speed 10

The rebuilt aircraft body presents better aerodynamic performance. The body drag of the Mavic 2 is 19% less than that of the Mavic Pro when flying at full speed.


Longer

31-Min Max. Flight Time

Longer flight time means more creative opportunities.


Quieter

Low-Noise Design

FOC sinusoidal drive ESCs and low-noise propellers make your flight incredibly quiet, eliminating any worries of disturbing your surroundings.
Omnidirectional Obstacle Sensing
FlightAutonomy has been upgraded to include Omnidirectional Obstacle Sensing. For the first time in a DJI drone, obstacle sensors appear on all sides of the aircraft for greater safety during flight.

* FlightAutonomy only provides a certain amount of protection in specific environments and does not compensate for user judgment during flight. Please be aware of your surroundings and app notifications when operating the Mavic 2 to ensure safety.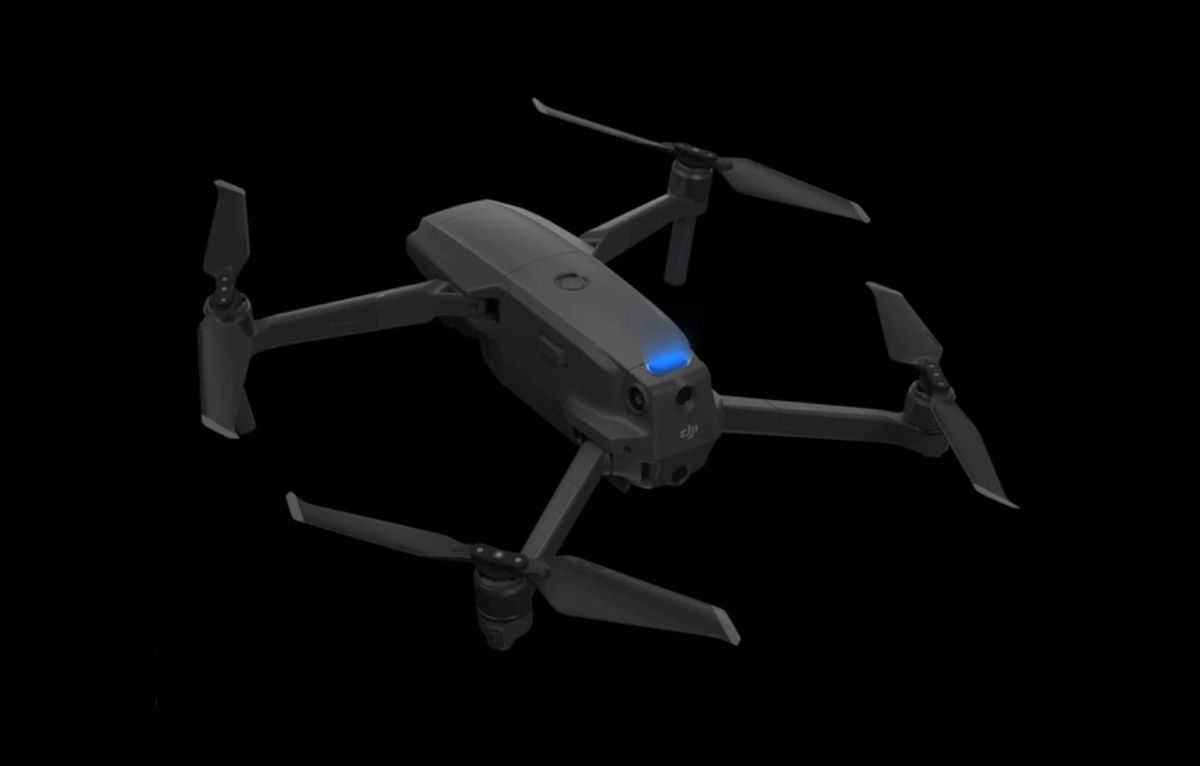 Upward
Infrared sensing system.
Precision measurement range of up to 8 meters.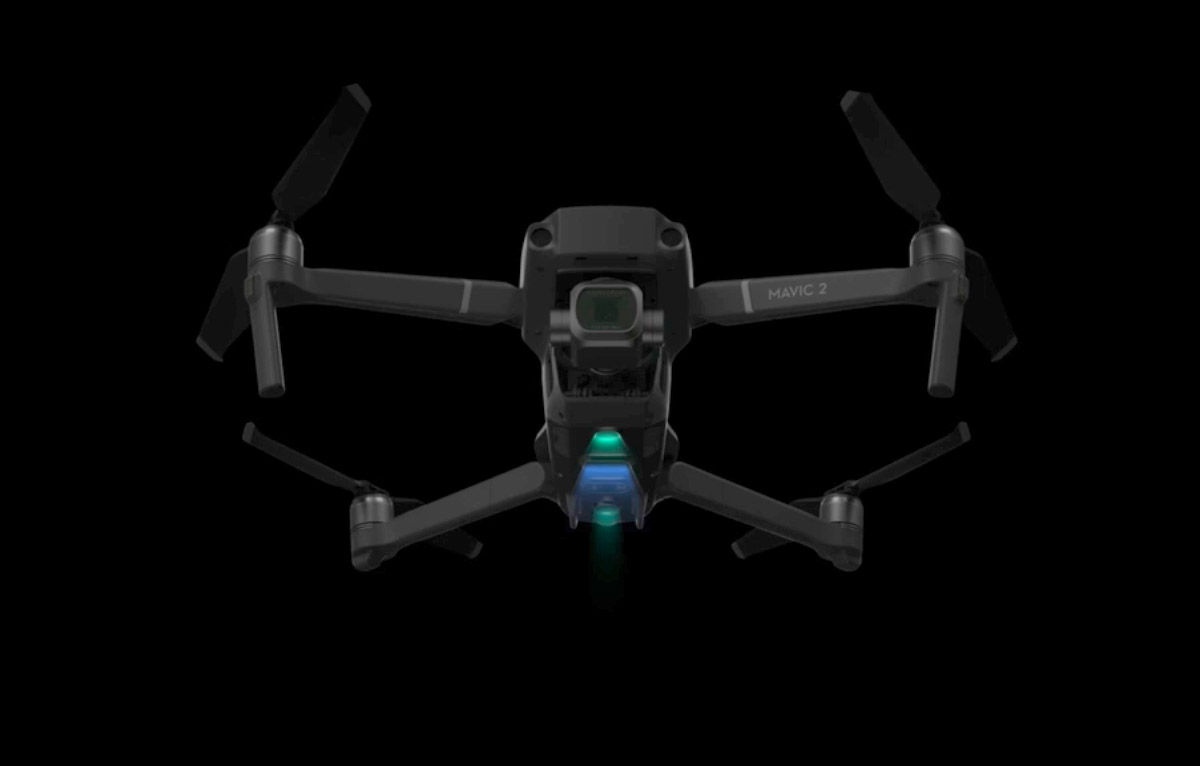 Downward
The dual vision system allows for a precision measurement range of up to 11 meters. The detectable range is 11-22 meters. The infrared sensing system allows for a precision measurement range of up to 8 meters. The aircraft hovers accurately at 50 meters and lands safely by detecting land. The addition of the Bottom Auxiliary Light assists the downward sensors in low-light conditions.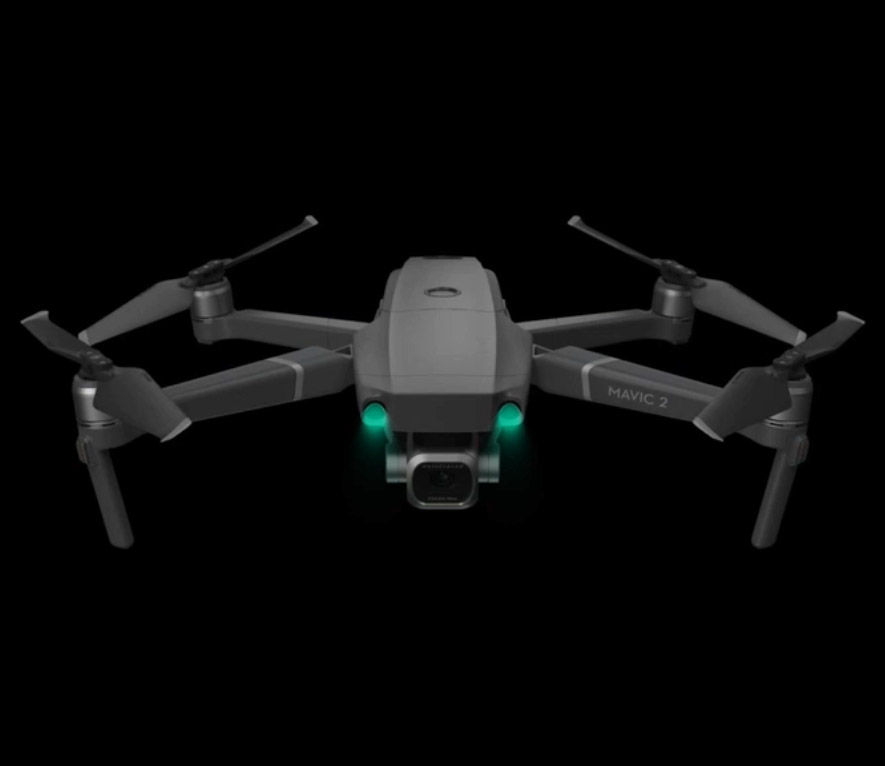 Forward
The dual vision sensors allow for a precision measurement range of up to 20 meters. The detectable range is 20-40 meters (33% wider than that of the Mavic Pro). The dual vision sensors are also capable of detecting obstacles and timely stops when flying at speeds of up to 50.4 kph (40% more efficient than the Mavic Pro).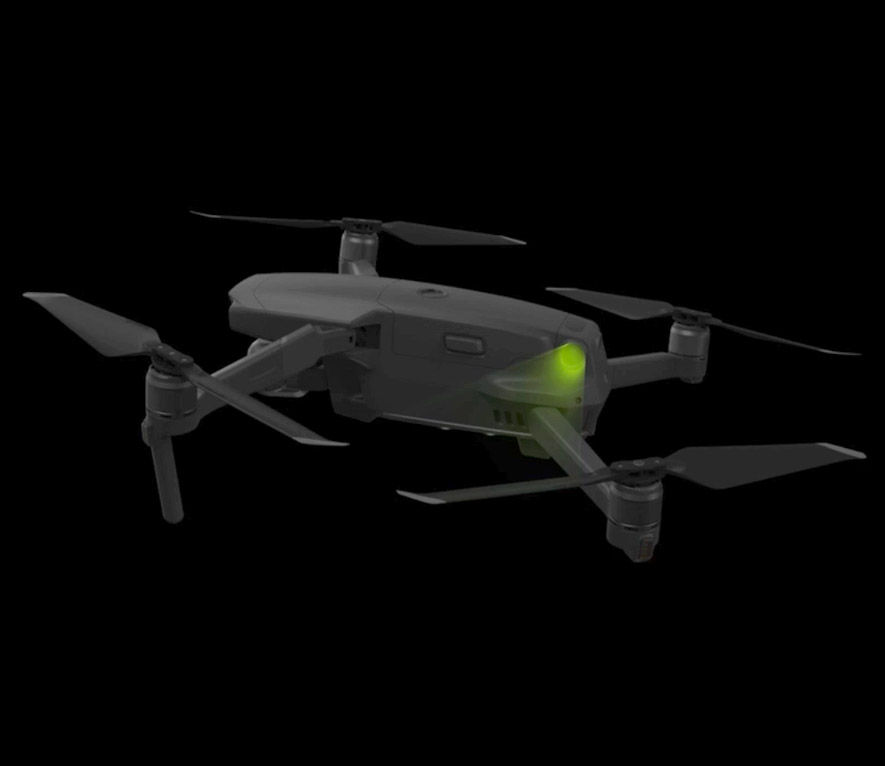 Left and Right
The single vision system is capable of detecting obstacles at speeds of up to 28.8 kph, improving flight safety in both ActiveTrack and Tripod modes.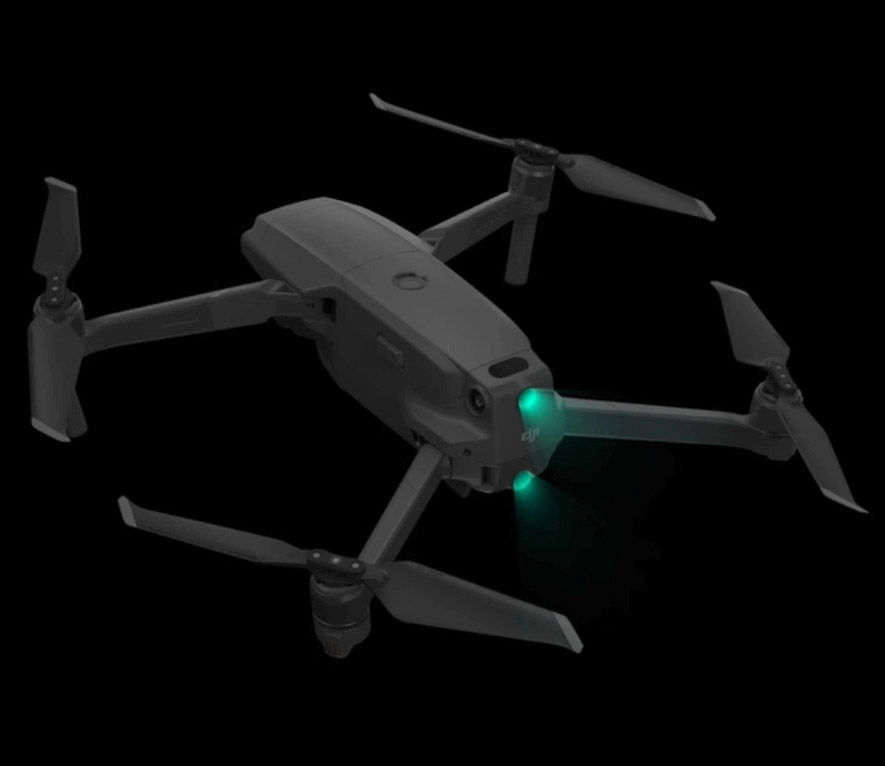 Backward
The dual vision system has a precision measurement range of up to 16 meters and is capable of detecting obstacles and timely stops when flying at speeds of up to 43.2 kph. The detectable range is 16-32 meters.
APAS
Users can fly forward and backward with ease avoiding obstacles in front of and behind a subject. APAS will plan an appropriate flight path to avoid these obstacles automatically in flight.
ActiveTrack 2.0
With improvements to both hardware and software, ActiveTrack 2.0 takes your tracking experience to a whole new level. With powerful cameras and easy-to-use intelligent shooting modes, the Mavic 2 makes creative aerial photography more accessible to users at all levels.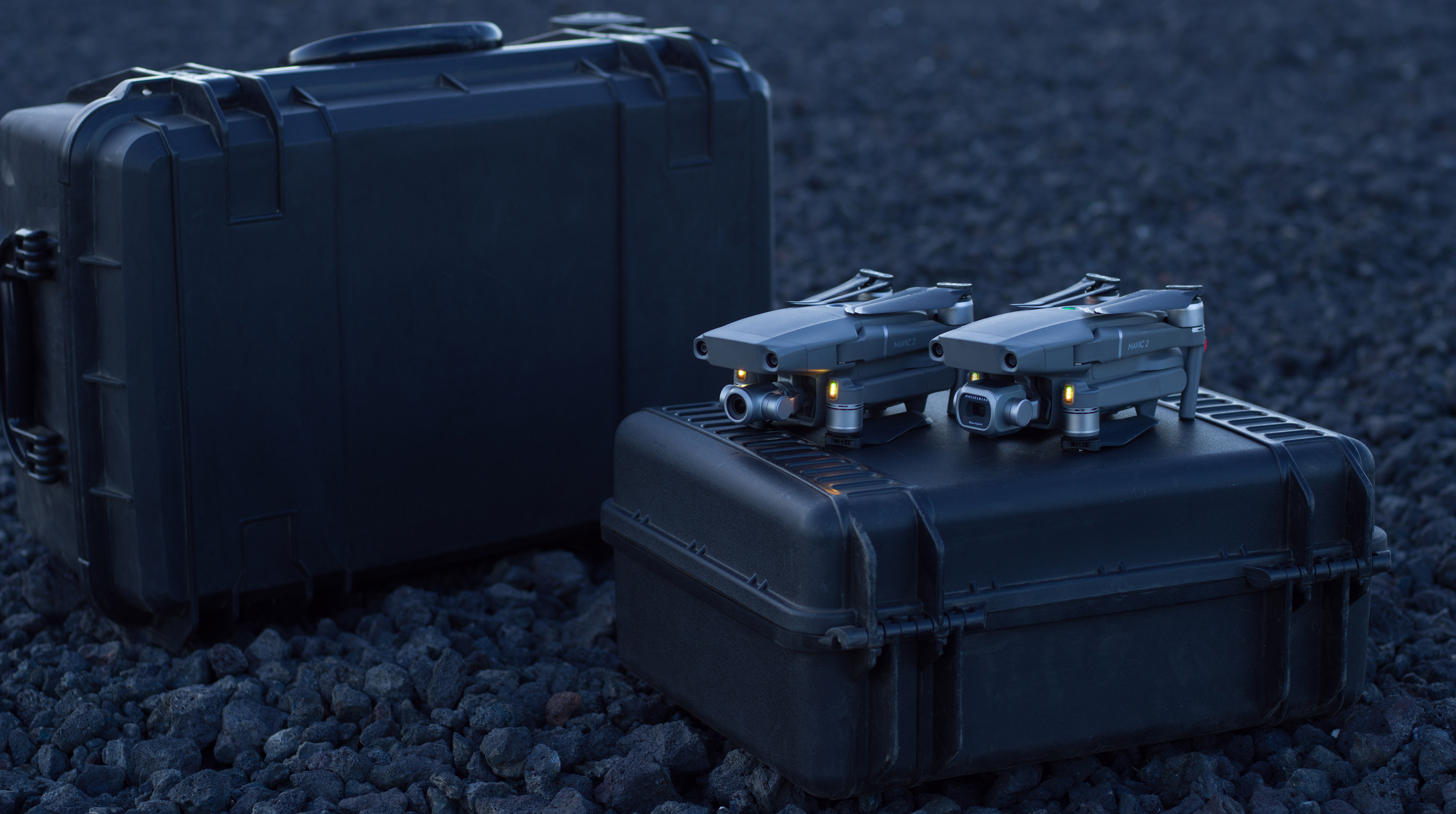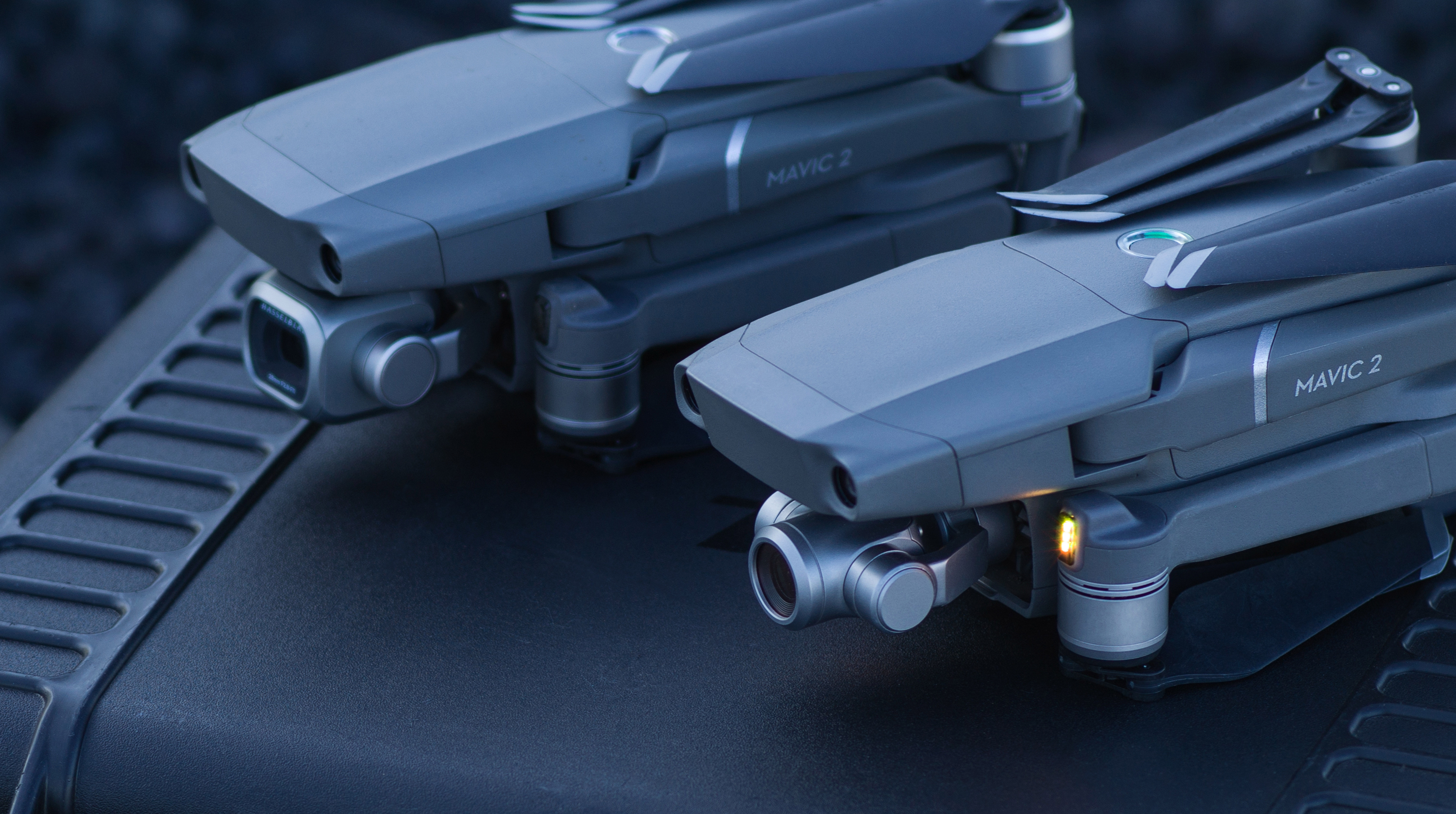 DJI Smart Controller
The DJI Smart Controller is designed to maximize your outdoor flying experience with the Mavic 2 or other aircraft equipped with OcuSync 2.0.[1] A 5.5-inch built-in screen displays clear, bright images, even under challenging conditions. Intuitive controls and pre-installed features like SkyTalk and the DJI GO 4 app get you up in the air quicker, clearer, and more conveniently than ever before.
Key Features:
5.5-inch 1080p Display
OcuSync 2.0
-20℃ to 40℃
Customized Android system
DJI Go Share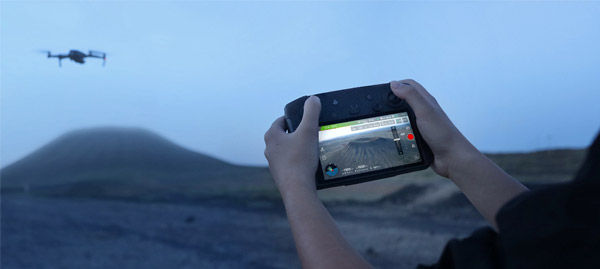 OcuSync 2.0 Full-HD Video Transmission
Equipped with OcuSync 2.0 Full-HD video transmission technology, the DJI Smart Controller supports automatic switching between 2.4 GHz and 5.8 GHz, reducing the influence of environmental interference on drone operation and image quality. This also ensures reliable long-range transmission at distances of up to 8 km.
Ultra-Bright Display
The DJI Smart Controller has a built-in 5.5-inch 1080p screen, providing an ultra-bright display to keep your live feed easily viewable, even in direct sunlight. At 1000 cd/m, the display is approximately twice as bright as conventional smart device screens.
Reliable in More Environments
The DJI Smart Controller is capable of stable operation in temperatures ranging from -20°C to 40°C, giving you a reliable HD
connection with your drone in more places.
Efficient and Portable
The DJI Smart Controller connects to your drone as soon as it's powered on so you can take off fast and never miss a moment of the action. Featuring an integrated design with detachable control sticks, the DJI Smart Controller is also portable enough to bring with you anywhere.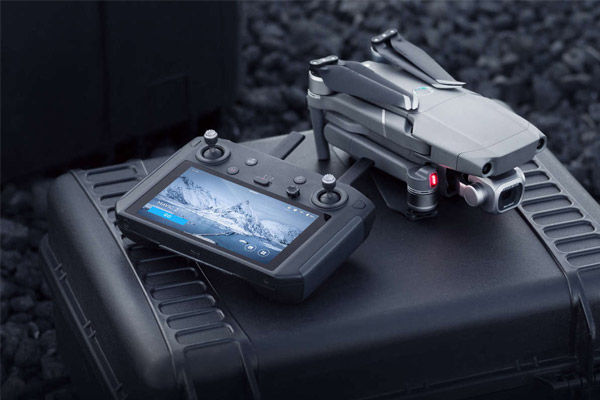 Excellent Audio and Video Performance
The DJI Smart Controller comes with a built-in microphone and speaker for expanded options such as livestreaming. It can also playback video through the HDMI port at 4K 60fps with H.264 and H.265.
DJI Go Share
Easily transfer your aerial photos and videos from the DJI Smart Controller to your mobile device using the DJI GO 4 app's new Go Share function.
Customized System
The DJI Smart Controller's customized Android system and optimized DJI GO 4 app give you freedom from the restraints of conventional mobile devices to ensure faster, focused aerial creation. The Smart Controller also supports third-party apps[3] for a variety of additional sharing and editing options.
SkyTalk
The new SkyTalk[4] feature is an amazing way to let others in on your aerial experience. Use it to livestream your drone's camera view directly to social media platforms like Facebook and Instagram.[5] It also allows you to create and share short videos instantly.
Long-Lasting Battery Life
The 5000mAh battery supports Quick Charging and can work continuously for up to 2.5 hours.
What's included with this purchase:
---
Mavic 2 Pro Aircraft

Remote Controller

Intelligent Flight Battery

Charger

Power Cable

3x Propellers (Pair)

RC Cable (Lightning Connector)

RC Cable (Standard Micro USB Connector)

RC Cable (USB Type-C Connector)

Gimbal Protector

Communication Cable (USB Type-C)

USB Adapter

RC Cable Slider (Large)

2x RC Cable Slider (Small)

Spare Control Sticks (Pair)
Smart Controller
24 W USB Charger
USB 3.0 Type-C Cable
Spare Control Stick (pair)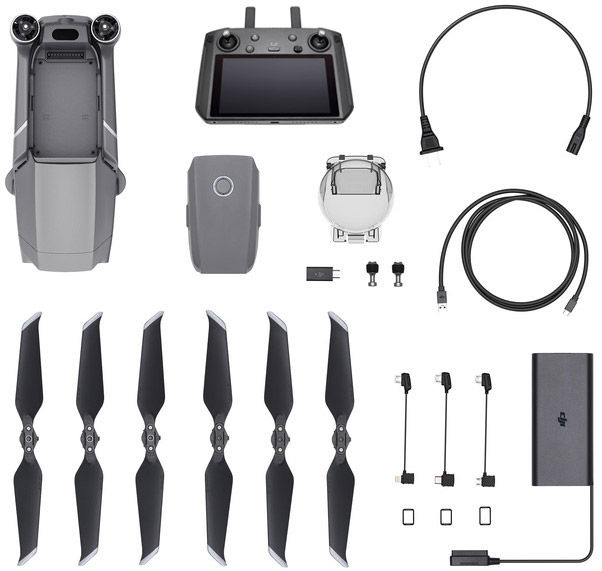 Product Specifications
DJI Smart Controller

OcuSync 2.0

Operation Frequency Range
2.400-2.4835 GHz, 5.725-5.850 GHz
Max Transmission Distance (unobstructed, free of interference)
2.400-2.4835 GHz:
8 km (FCC), 4 km (CE), 4 km (SRRC), 4 km (MIC)
5.725-5.850 GHz:
8 km (FCC), 2 km (CE), 5 km (SRRC)
Transmitter Power (EIRP)
2.400-2.4835 GHz:
25.5 dBm (FCC), 18.5 dBm (CE), 19 dBm (SRRC), 18.5 dBm (MIC)
5.725-5.850 GHz:
25.5 dBm (FCC), 12.5 dBm (CE), 18.5 dBm (SRRC)

Wi-Fi

Protocol
Wi-Fi Direct, Wireless Display, 802.11a/g/n/ac, Wi-Fi with 2×2 MIMO is supported
Operation Frequency Range
2.400-2.4835 GHz, 5.150-5.250 GHz
5.725-5.850 GHz
Transmitter Power (EIRP)
2.400-2.4835 GHz:
21.5 dBm (FCC), 18.5 dBm (CE)
18.5 dBm (SRRC), 20.5 dBm (MIC)
5.150-5.250 GHz:
19 dBm (FCC), 19 dBm (CE)
19 dBm (SRRC), 19 dBm (MIC)
5.725-5.850 GHz:
21 dBm (FCC), 13 dBm (CE), 21 dBm (SRRC)

Bluetooth

Protocol
Bluetooth 4.2
Operation Frequency Range
2.400-2.4835 GHz
Transmitter Power (EIRP)
4 dBm (FCC), 4 dBm (CE), 4 dBm (SRRC), 4 dBm (MIC)

General

Battery
18650 Li-ion (5000 mAh @ 7.2 V)
Charge Type
Supports USB power adapters rated 12 V/2 A
Rated Power
15 W
Storage Capacity
ROM 16 GB + scalable (microSD)
Charging Time
2 hours (using a USB power adapter rated 12 V/2 A)
Working Time
2.5 hours
Video Output Port
HDMI Port
Power Supply Current / Voltage (USB-A port)
5 V/ 900 mA
Operation Temperature Range
-4° to 104° F (-20° to 40° C)
Storage Temperature Range
<1 month: -22° to 140° F (-30° to 60° C)
1-3 months: -22° to 113° F (-30° to 45° C)
3-6 months: -22° to 95° F (-30° to 35° C)
>6 months: -22° to 77° F (-30° to 25° C)
Charging Temperature Range
41° to 104° F (5° to 40° C)
Supported Aircraft Models
Mavic 2 Pro, Mavic 2 Zoom
GNSS
GPS+GLONASS
Dimensions
177.5 x 121.3 x 40 mm (antennas folded, and the control sticks unmounted)
177.5 x 181 x 60 mm (antennas unfolded, and the control sticks mounted)
Weight
Approx. 630 g
Model
RM500

Supported SD Cards

Supported SD Cards
microSD™
Supports microSD cards with a capacity of up to 128 GB and R/W speed up to UHS-I Speed Grade 3
DJI Mavic 2 Pro with Smart Controller
Looking for a personal touch? Not sure if you are choosing the right product? Our staff is here to help.
We want to make sure you get the right product for your needs.
Our staff will help you understand the options available so you can be confident in your purchase.
As the country's leading Professional Imaging retailer, Vistek is in the perfect position to ensure you make the right choice.
Contact us today for a personal touch.