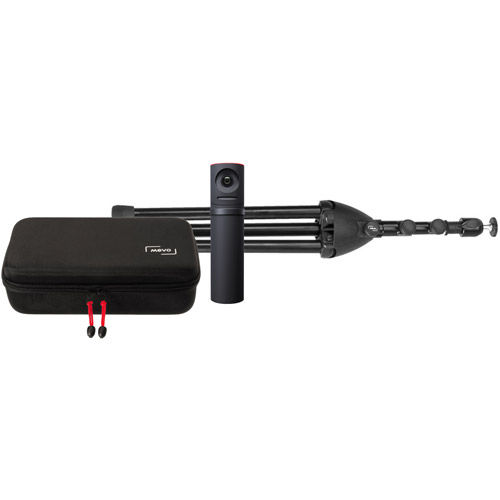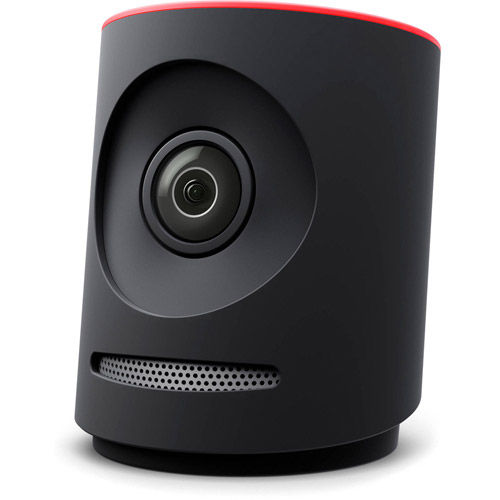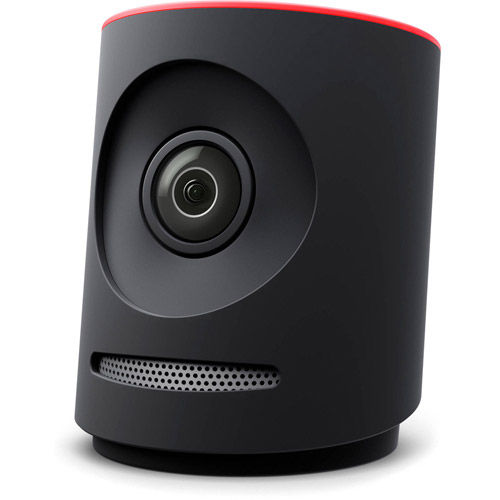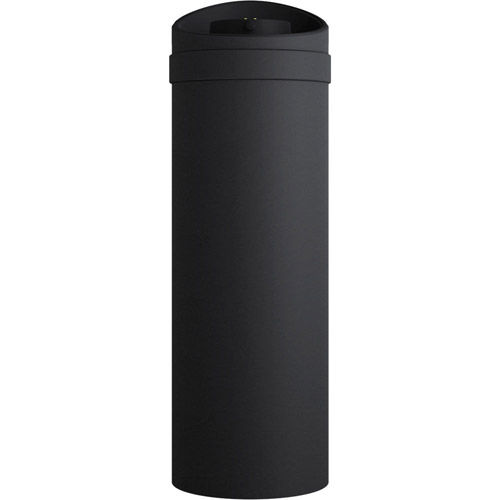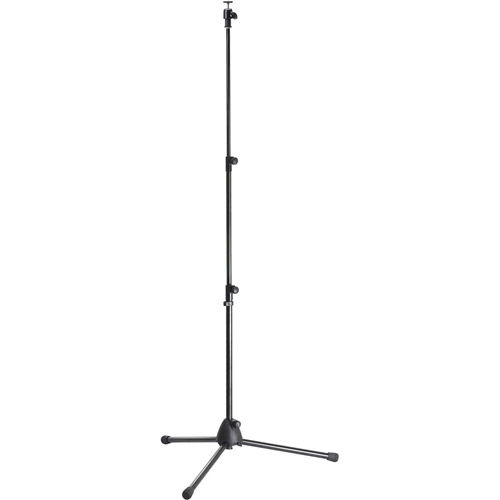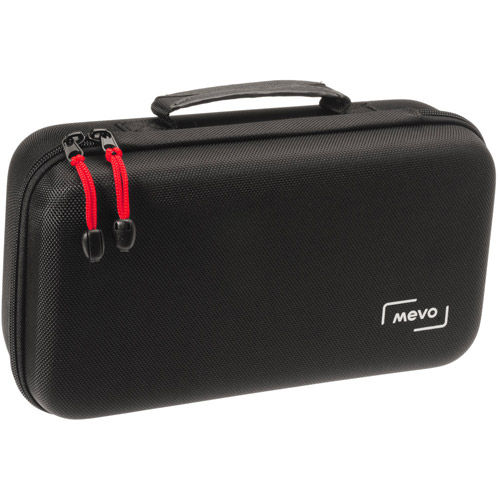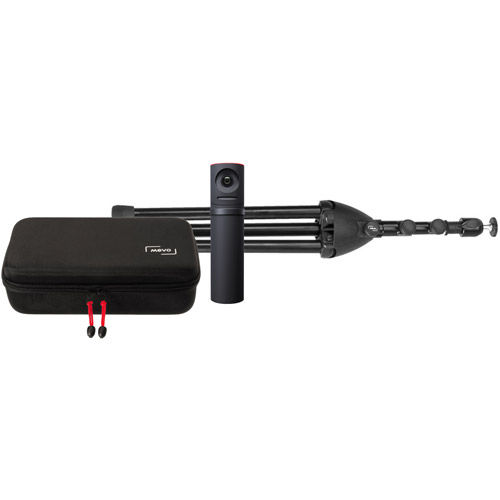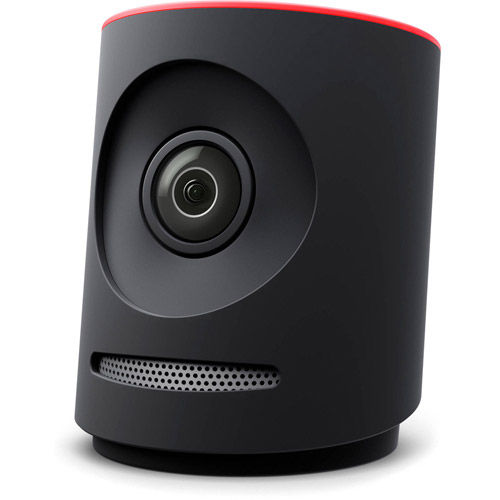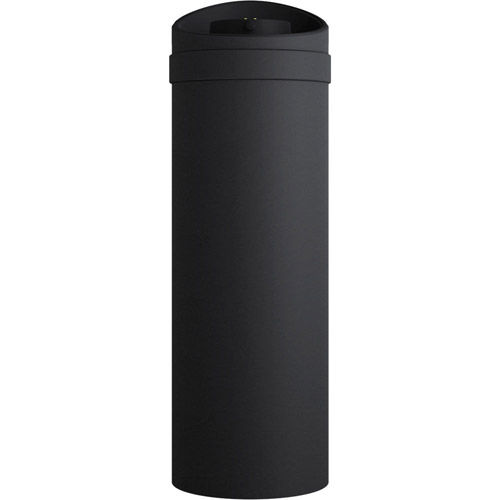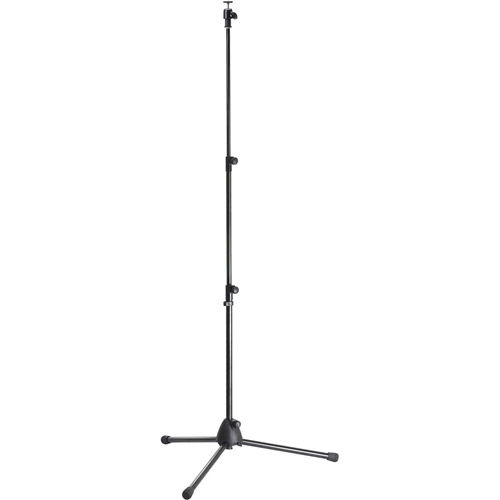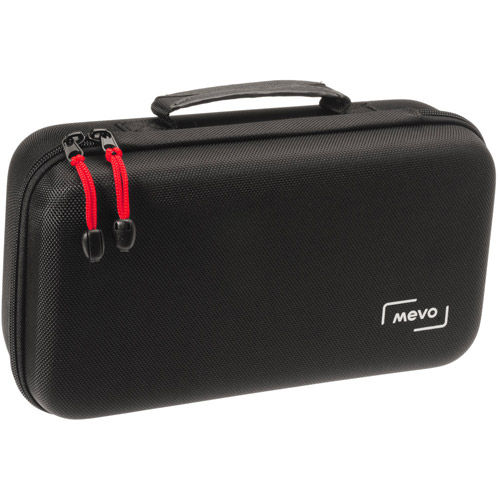 Webcode:

431042

• Mfr: MEVO-PLUS-PRO-Bundle
Product Highlights
This item is unavailable
This page is here for your reference.
Livestream Like a Pro
The latest camera from Livestream, re-engineered for faster and stronger performance. Mevo Plus transforms any event into a professional live production. Edit video in real-time and stream live to every major platform. Your story matters. Tell it beautifully with Mevo Plus.
Pro-level production at your fingertips.
Create a multi-camera production from a single Mevo Plus.
Tap to cut, pinch to zoom or swipe to pan with the exclusive Live Editing suite.
Enable Autopilot and let Mevo's advanced AI do the editing for you.

Say goodbye to post-production.
Your phone or tablet is now your personal video editing suite — zoom, pan and cut in real-time, all from a single camera and app.
Tap to Cut
Pinch to Zoom
Swipe to Pan
One camera. Multiple shots.
Open Multi View to enable easy live-switching. Use manual and auto-trackers to create up to nine custom camera angles. Select any shot with a simple tap.
Unlock viewer overlay graphics.
With Mevo's Vimeo plans you can instantly add graphics and titles to your stream in real-time using the Mevo app.
Auto editing when you need it.
Using sophisticated face detection and advanced scene analysis, Autopilot Mode chooses the most interesting shot and edits the stream for you.
Autopilot Mode
Face Detection
Movement Tracking
Audio from any source.
Choose from Mevo's on-board stereo mics or plug in external audio gear. Sound is automatically synced with video and can be mixed through the Mevo app.
Advanced tools for fine tuning.
Customize every shot manually with an array of advanced settings.
Sharpness
White Balance
EV Correction
Contrast
Brightness
Filters
Anti-Flicker
Saturation
Image-Flip
Mevo gets better over time.
Regular firmware and app updates add powerful new features to Mevo Plus. Unlike other cameras, it actually gets better with time.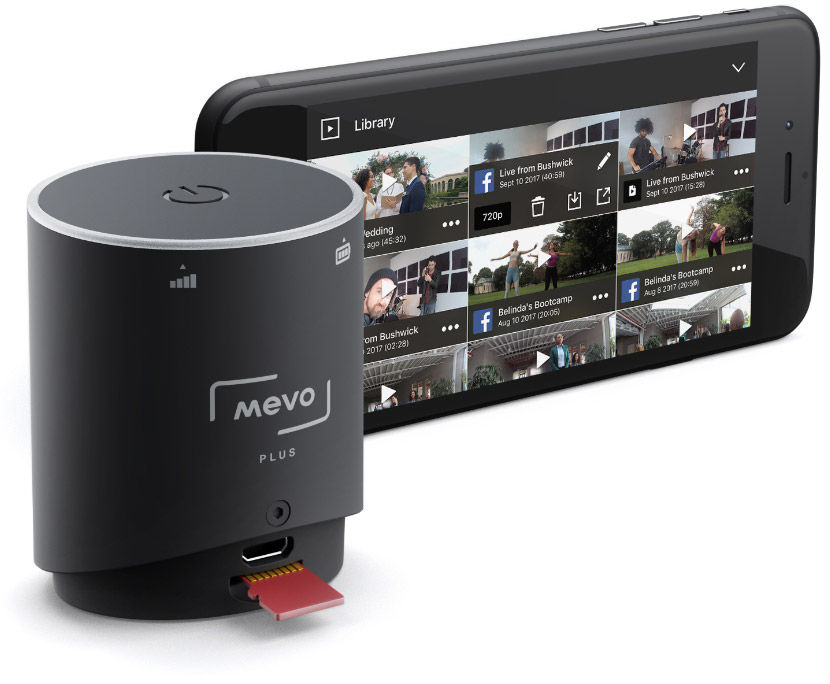 Stream Live or Share Later.
Go live to every major platform from virtually anywhere via Wi-Fi or LTE. Record HD videos 
directly to your SD card or stream to Vimeo, Livestream, Facebook, Youtube, Periscope, Twitter
 or any custom RTMP destination.
Stream live simultaneously to multiple destinations.
Go live to Vimeo, Livestream, Facebook, Youtube, Periscope, Twitter or any custom RTMP destination – this includes your favorite video platforms, hosting sites, and destinations that support RTMP.

Unlock simultaneous streaming to multiple social destinations with Mevo's Vimeo Producer and Vimeo Premium plans.
Stream in HD. Record in 4K.
Broadcast live in Full HD 1080p to supported platforms or record in stunning 4K to the included Micro SD card.
Stream over
Wi-Fi, LTE or Ethernet.
Wi-Fi

Connect Mevo Plus and your mobile device to a Wi-Fi network and start streaming in seconds.


LTE

Use Hotspot Mode to stream from virtually anywhere over your mobile carrier network.


Ethernet

Plug directly into your router to ensure the most reliable connection via Mevo Boost.
Easily access and share recorded clips.
View your video library directly from the Mevo app. Share videos instantly to email, Vimeo, Dropbox, YouTube, Facebook, and more.
Powerful and Portable
Re-engineered for faster and stronger performance, Mevo Plus delivers a premium streaming experience. Small enough to fit in the palm of your hand, it's like a TV studio in your pocket.
Re-engineered for superior performance.
Rock solid dual antennas

New 2X2 MIMO antennas improve data transmission speed and reduce network interference.


The latest wireless technology

Advanced 802.11ac Wi-Fi chip and Bluetooth 4.1 delivers top of the line wireless connections.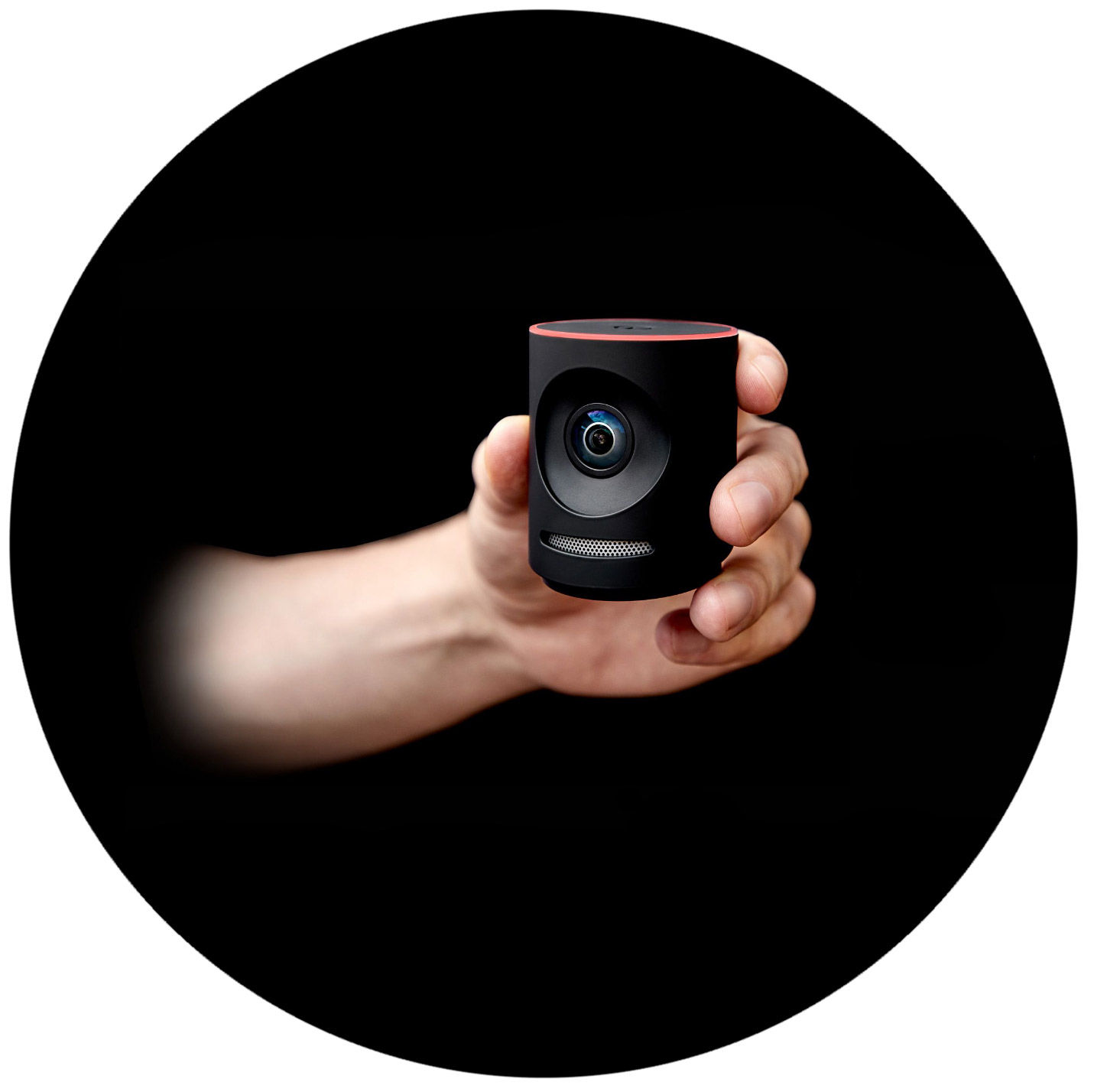 Better connectivity and improved range.
Stay connected to Mevo Plus from over 100 ft away, more than 5X further than the first generation Mevo camera.
Precision 4K optics.
With a 150º all-glass lens and Sony® 4K / 12MP CMOS sensor, Mevo Plus can record stunning 4K footage or stream in up to Full HD 1080p.
Look great, sound great.
Dual analog MEMs microphones with high signal-to-noise ratio ensure you always sound your best.
Mount your Mevo anywhere.
Use your Mevo Plus with any standard tripod or mic stand. For the optimal mounting solution, learn more about the Mevo Stand.
Small and discreet.
At 2.5 inches tall Mevo Plus is small enough to go anywhere. Set it up in front of the action without ever distracting your subjects or spectators.
LEDs to guide your production.
The LED light ring displays critical information and acts as a tally light. It glows red when you're live and lights up on the left, right, or center so you know who's in the shot.
Mevo x Vimeo
Better together.
Take your productions to the next level with the Vimeo-Powered Mevo Plans. Add graphics to your streams in real-time and simulcast to multiple platforms and pages to increase your audience size.
Best of both worlds.
Mevo has joined forces with Vimeo to give you the very best live streaming tools at every step of the creative process. They've even developed two Vimeo plans designed exclusively for Mevo users.
Unlock viewer overlay graphics.
Mevo's Vimeo Premium and Producer plans allow you to add overlay graphics, lower thirds, full screen graphics and slides directly to your stream in real-time using the Mevo app.
Customize with ease.
Insert titles and images to your stream with Mevo's custom-made graphics builder. Select font and background colors or add transparency to your titles and images.
Stream live to multiple destinations.
Stream to multiple pages and platforms without 
leaving the Mevo app.
Room for your videos, and then some.
Upload archives of your videos to Vimeo from the Mevo app. Enjoy 250GB of storage per year with Vimeo Producer or level up to 7TB of annual storage with Vimeo Premium. Share your videos in Vimeo's ad-free, fully customizable player.
Vimeo features included to satisfy all of your video needs.
Mevo's Vimeo Premium and Producer plans include loads of Vimeo features to help make your videos shine.
Mevo Boost


Be Prepared for Any Event
Capture longer events, directly connect to external audio, plug in Ethernet, and more with the fast charging Mevo Boost accessory.
Features 10 hours of additional battery life, Ethernet plug-in capability, rainproofing for use outdoors, and a versatile USB-A port to plug-in external audio or charge additional devices or plug-in an LTE USB modem.
Boost Features:
Up to 10 hrs
LTE Ready
USB Port
Rainproof
Ethernet
Mount Anywhere
Mevo Stand
Compose the perfect shot in any environment with the optimal mounting solution designed exclusively for Mevo Plus.
Stand Features:
Lightweight and Secure
Detachable Swivel Mount
Custom Carrying Case
The optimal mounting solution for Mevo, the Mevo Stand is lightweight, secure and extremely compact.
The stand adjusts from 24.6" to 58.3" using non-scratching locking screws. The detachable swivel mount head provides maximum flexibility for positioning your Mevo. The Mevo Stand is designed to work with Mevo products and is compatible with all U.S. and metric threaded mic clips and accessories. The stand measures 22" when folded and includes a custom nylon carrying bag for easy transport.
Mevo Case
Transport and protect your Mevo camera and accessories with a dedicated Mevo case.
Features a durable outer shell with attached carrying handle, a custom liner with compartments designed specifically for the Mevo camera and accessories, and a lightweight and compact design for portability.
What's Included
Mevo Plus Video Camera (Black)
Universal Mount
microSD Card (16GB)
USB Cable (10')
USB Charger
Mevo Boost
USB Charger
USB Cable (3')
Mevo Stand
Swivel Mount
Nylon Carrying Bag
Case
Product Specifications
Mevo Plus

Video

Sensor
Sony® 4K Sensor
Processor & Encoder (SoC)
Ambarella A9SE
Sensor Resolution
12.4 Megapixels
Capture Resolution
4K - 3840 x 2160 pixels
Aspect Ratio
16:9
Frame Rate
30fps
Video - MP4 Recording only
4K30 at 40Mbps*
1080p30 at 20Mbps
720p30 at 10Mbps

*4K recording requires SD card to be UHS Speed Class 3 (U3) or higher.
Video - Wi-Fi Streaming and Recording*
1080p30 up to 6Mbps
720p30 up to 3.5Mbps
480p30 up to 1.5Mbps
360p30 up to 1Mbps
Video - LTE Streaming and Recording*
360p30 up to 1Mbps
1080p30 up to 6Mbps
720p30 up to 2Mbps
480p30 up to 1.5Mbps
360p30 up to 1Mbps
Video - Ethernet Streaming and Recording*
1080p30 up to 6Mbps
720p30 up to 3.5Mbps
480p30 up to 1.5Mbps
360p30 up to 1Mbps

*Facebook maximum streaming resolution is 720p
*Twitter / Periscope maximum streaming resolution and bitrate is 540p up to 800Kbps
*Ethernet streaming requires Mevo Boost accessory
Video Codec
H.264

Built-in Microphone

Microphone Type
Dual analog MEMS, high signal-to-noise ratio (65 dB), matched
Codec
8kHz -192kHz, 8/10/12 bits

Audio

Audio Mixer
Stereo/Mono, Meter, Gain control, 2 inputs - internal stereo microphones and external audio input
External audio input
Via mobile device's TRRS 3.5mm plug, lightning port, microUSB, USB-C or the USB port on the Mevo Boost accessory. Control external audio source selection and gain through the Mevo app.
Audio codec
AAC

Networking

Wi-Fi
802.11ac @ 2.4Ghz / 5GHz. 2x2 MIMO, dual antennas
Access point mode or join an existing Wi-fi network
Wi-Fi Network Required
No, the camera can generate it's own network (access point) and stream via the mobile LTE connection
Bluetooth
Bluetooth 4.1 - BT and BLE compatible
Ethernet
100Mbps ethernet - Requires Mevo Boost accessory
LTE
4G LTE via external Verizon USB Modem. Requires Mevo Boost and supported USB Modem on Verizon (US Only). Or via any mobile Wi-Fi hotspot.
Streaming bandwidth requirements
Full HD - Up to 4 Mbps (At least 3 Mbps of steady upload speed recommended )

HD - Up to 3.5 Mbps (At least 2 Mbps of steady upload speed recommended)

SD (Standard Definition) - Up to 1.5 Mbps (at least 800 kbps of steady upload speed recommended).
Live streaming modes
(a) Via mobile when using camera access point mode
(b) Direct from camera when joining a Wi-Fi access point
(c) Hardwire via Ethernet when using Mevo Boost accessory

Exposure and White Balance

Exposure Metering
Spot
White Balance
Auto or presets
White Balance Presets
1-Incandescent, 2-Sunny, 3-Cloudy, 4-Fluorescent
Exposure Modes
Auto with compensation option
Exposure Compensation
-2, -1.5, -1.0, -0.5, 0.0, 0.5, 1.0, 1.5, 2.0

Lens System

Camera Lense Type
All-glass, f2.8. Focal length 3mm
Field of View
150 degrees (diagonal)
Field of View Options
1-Flat 2-Narrow 3-Normal 4-Wide 5-Fisheye
Focus Adjustment
Fixed
Low Lux / Night Mode
No

Memory / Storage

Camcorder Media Type
Flash (Removable)
Memory Card Compatibility
Micro SD (SD, SDHC, SDXC)
Memory Included
Sandisk 16 GB micro SD. Write speed: 10 MB/s, Read speed: 40 MB/s, SDA 5.1 App Performance Class 1 (A1) or Class 10 (U1). With card adapter.

Control Options

Button
One on top of camera. Turn on-off, Start/stop streaming and/or recording (configurable)
Indicator
24 multi-color LEDs ring
Screen, preview and configuration
Via required mobile app
Apple HomeKit
Built-in HomeKit chip for future applications

Misc.

Included Accessories
Mevo mount, charging cable, AC Power Adapter
Underwater depth
N/A
Language
English
Six-axis motion sensor
Yes
Operating temperature
35-77°F (2-25°C)
Speaker
1W built-in speaker (mono) for status sounds
Buttons
Power and reset to default
Mobile Requirements
iOS 10 or higher, Android 6.0 or higher

Power & Battery

Included AC Power Adapter
Input: 100-240 VAC, 0.5A
Output 5VDC 2.0A
Mevo USB2.0 input: 5VDC, 1.8A
Included USB Cable
Black, Power and data, 3 meters, premium finish.
Built in Rechargeable Battery
Yes
Estimated battery life
Up to 1 hour
Battery Type
Li-Ion, 1200 mAh, 3.7V and 4.44 Wh
Power Accessory
Any USB2.0 battery or Mevo Boost accessory for up to 10 hours of streaming and recording

Physical Specs

Height
63 mm (2.5")
Width / Diameter
50 mm (2")
Weight
142 g (5 oz.)
Colour
Black
Interfaces provided
micro USB 2.0, micro SD slot
Water Resistant
Yes, IPX4 when mounted to Mevo Boost accessory
Mevo Boost

Estimated battery life
Up to 10 hours
Battery capacity
11,800mAH
Battery Pack Type
Li-Ion
Battery charge time
Can be as low as 4 hours for 80% charge when using the charger and cable provided.
Battery charging compatibility
Universal - charge any USB compatible device from USB-A port
Output: 5V, 0.5A
Overload protection
Yes
Charger
Quick charge compatible.
Input: 100-240V, 50/60Hz, 0.5A
Output: 5V/2.1A, 9V/2A, 12V/1.5A. 10/18W
Cable
Black, Power and data, 1 m, premium finish.

Connections & Networking

Ethernet Plug
Yes, 10/100 Mbps
Full size USB Plug
Full size USB Plug USB 2.0 plug (Type A connector).
Micro-USB plug
For charging only. Quick charge enabled.

Physical Specs

Weatherproof
Yes, IPX4 rating, outdoor rain operation. Only when mounted with Mevo Camera.
Height
157 mm (6.18")
Width / Diameter
50 mm (2")
* With additional 4mm for outer ring lock
Weight
300 g (10.6 oz)
Colour
Black
Mevo Stand

Max. Height
148 cm (58.3")
Min. Height
62 cm (24.6")
Folded Height
56 cm (22")
Mevo Case

Dimensions (LxWxH)
30 x 16 x 9 cm (11.8 x 6.3 x 3.5")
Weight
0.5 kg (1.1 lbs)
Mevo Mevo Plus Pro Bundle Includes Mevo Plus, Boost, Case, and Stand. Stream up to 1080p HD
Looking for a personal touch? Not sure if you are choosing the right product? Our staff is here to help.
We want to make sure you get the right product for your needs.
Our staff will help you understand the options available so you can be confident in your purchase.
As the country's leading Professional Imaging retailer, Vistek is in the perfect position to ensure you make the right choice.
Contact us today for a personal touch.