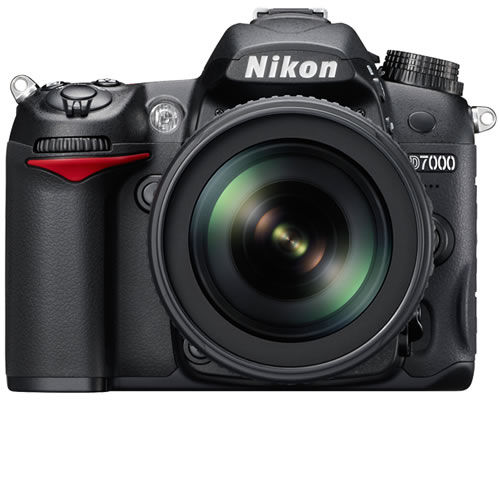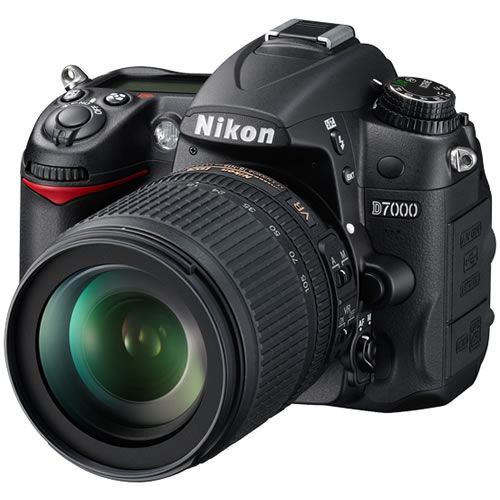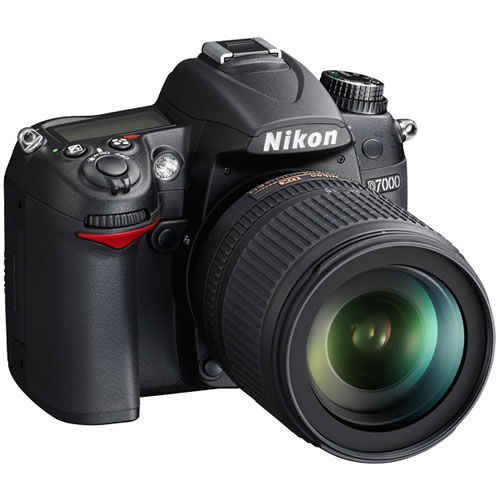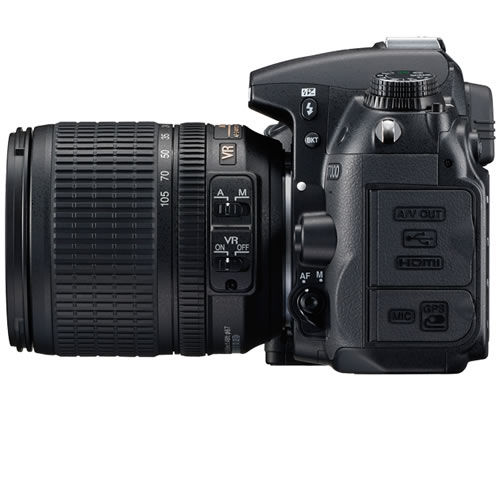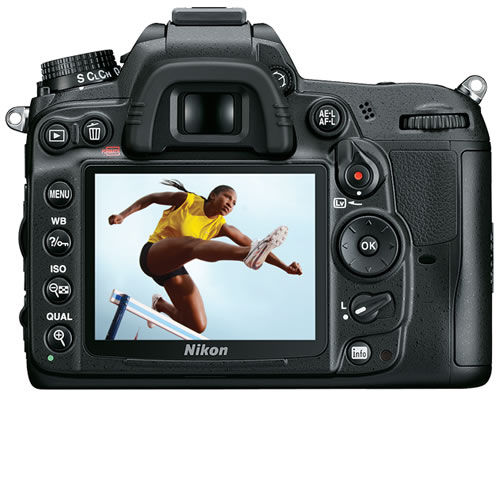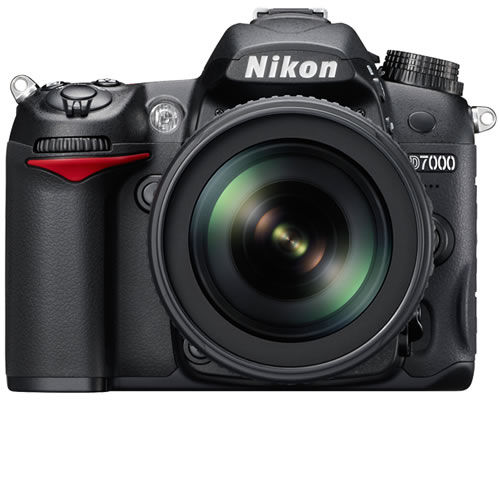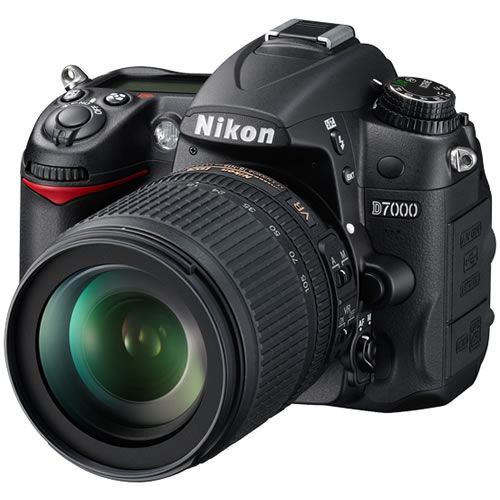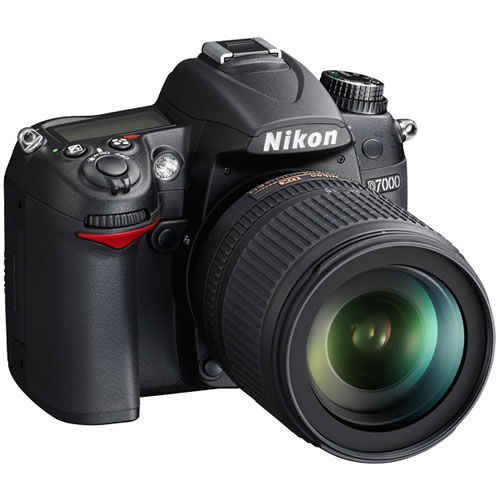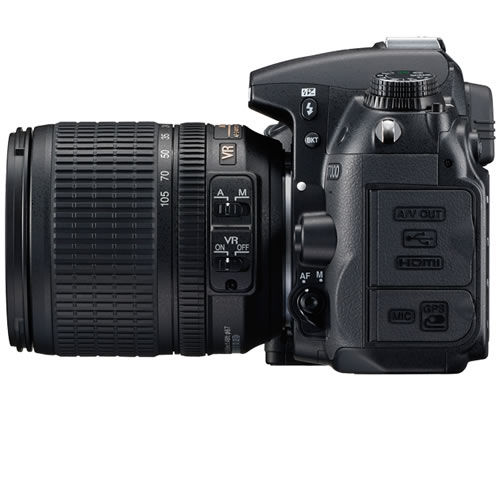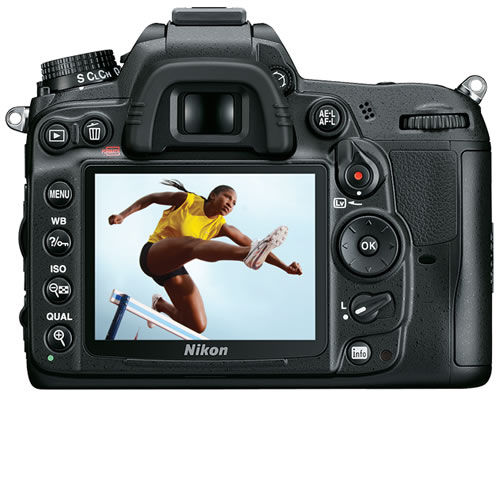 Used Details
Item Condition: Item shows light signs of use. Shutter count 9,582.
Warranty: 90 day Vistek warranty.
Accessories: Includes body cap and battery.
Used item may not be exactly as shown.
Check Used Details for more information.
Product Highlights
Nikon's D7000 features a high resolution 16.2 MP DX-format CMOS sensor, high speed 6 frames per second continuous shooting and breathtaking Full 1080p HD Movies with full time autofocus.
Vistek Locations
Please call and verify availability at the store as stock changes daily.
Used available: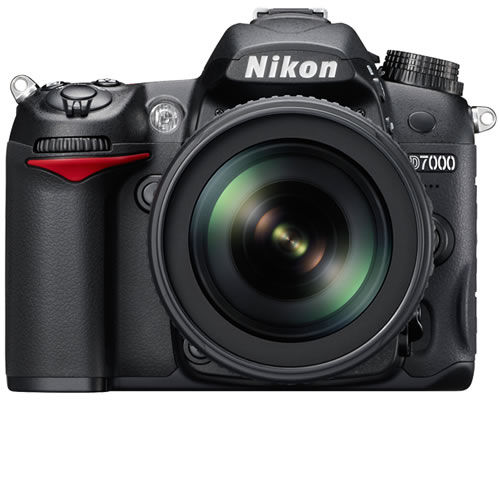 Engineered as an ideal balance of durability and functionality, the D7000 features a multitude of new enhancements and updated Nikon technologies to help photographers produce exceptional photos and full 1080p HD (High Definition) movies.

Continuing the tradition of innovative technology that began with the revolutionary D90, the first digital SLR to capture HD movie, the D7000 features a new 16.2-megapixel CMOS sensor with low-light ability never before seen in a DX-Format (APS-C) camera. The new EXPEED 2 ™ image-processing engine fuels the enhanced performance of the D7000 along with a new 39-point AF system and groundbreaking new 2,016 pixel RGB 3D Matrix Metering System to deliver amazing image quality in a variety of shooting conditions. Additionally, the D7000 provides full 1080p HD movie capability with full-time auto focus (AF), enabling users to capture their world with both striking still and moving images.
Image quality
Nikon DX-format CMOS sensor

At the heart of the D7000 is a DX-format CMOS image sensor with 16.2 effective megapixels, optimally engineered to gather more quality light through sharp NIKKOR lenses. With 14-bit A/D conversion (12-bit selectable) operating within the sensor, the D7000 realizes stunning images that are richer in tone and detail than previously possible in DX format without sacrificing shooting speed or energy efficiency. Combine these with the agility of the DX format and its signature 1.5x focal length telephoto potential and you can begin to see where this kind of shooting power can take you.

New image-processing engine "EXPEED 2"

The D7000 employs the new image-processing engine "EXPEED 2". This achieves higher-performance noise reduction, improved color reproduction, high-speed image processing and enhanced movie-processing performance and efficient energy saving with a smaller engine chip than that of the D90. And there is no reduction in continuous shooting frame rate even when high ISO noise reduction or Active D-Lighting is activated.

Wide sensitivity range of ISO 100 to 6400

The ISO sensitivity range of the D7000 is wide, from ISO 100 to 6400 at normal setting, and it can be raised up to Hi 2 (ISO 25600 equivalent). Highly improved noise-reduction technology reduces spotted color noise while maintaining resolution. The D7000 lets you select a faster shutter speed and expands creative possibilities in lowlight situations and sports scenes without worrying about image-degrading noise.




Active D-Lighting with refined image processing

Nikon's exclusive Active D-Lighting offers the ability to preserve details in the highlights and shadowy areas of images shot in high-contrast scenes such as those that are backlit. ADL levels are selectable from "Auto", "Extra high", "High", "Normal", "Low" and "Off". The D7000 employs a new image-processing system that produces less color phase shift even when the ADL level is increased. Furthermore, it realizes high-speed, real-time processing with high accuracy within image-processing pipelines. The D7000 also allows you to bracket for up to 3 frames.


Speed/Accuracy
Scene Recognition System utilizing 2,016-pixel RGB sensor and image sensor

Scene Recognition System precisely reads the situation of the subject before shooting and delivers highly accurate auto control. It utilizes a newly developed 2,016-pixel RGB sensor to analyze brightness and color information of a scene and applies this to autofocus, auto exposure, i-TTL flash control and auto white balance for accurate control. Also, the D7000 detects up to 35 human faces utilizing image sensor when using face-priority AF during Live View and movie recording, and playback zoom of people's faces of still images.


AF system featuring 39 high-density focus points

The D7000 incorporates Multi-CAM 4800DX autofocus sensor module. It detects and tracks the subject precisely with 39 focus points. Nine cross-type sensors cover the most frequently used center area to deliver higher subject-acquisition and focusing performance. There are selectable AF area modes according to the scene - single-point AF, dynamic-area AF (9 points, 21 points and 39 points), 3D-tracking and auto-area AF. You can also choose to shoot with 11 focus points. With Scene Recognition System that recognizes more detailed information utilizing finer-segment 2,016-pixel RGB sensor, the D7000 shows higher subject-tracking and subject-identification performance.

Dynamic-area AF mode: 39 points

Selectable AF-area modes
-Single-point AF mode

Ideal for stationary subjects. Camera focuses on the subject at a selected focus point only.



Single-point AF mode

-Dynamic-area AF mode

Suitable for capturing moving subjects. If the subject briefly leaves the selected focus point, the camera will focus based on information from surrounding points.

9 points: Suitable for when there is time to compose the photograph or for subjects that are moving predictably
21 points: Suitable for a randomly and unpredictably moving subject
39 points: Suitable for a fast-moving and predictably moving subject


Dynamic-area AF mode: 21 points

-3D-tracking mode

Pursues your subject using all 39 focus points. Once focusing is achieved with a selected focus point, the focus point automatically changes to track the subject according to its movement while the shutter-release button is pressed halfway.




3D-tracking mode

-Auto-area AF mode

The D7000 detects the main subject using all 39 focus points and automatically focuses on it. With a G- or D-type AF NIKKOR lens, the D7000 can distinguish foreground and background using "subject identification" of Scene Recognition System and detects a person's position by recognizing human skin tone for improved subject acquisition.




Auto-area AF mode
Note: Only the selected focus point is shown on actual images. Also, if you select focus points in a peripheral area of an image when [9 points] or [21 points] is chosen, the number of focus points actually used may be less than 9 or 21.

Auto exposure control

The 2,016-pixel RGB sensor detects highlights within a frame precisely. It calculates optimal exposure to deliver more accurate auto exposure control and i-TTL flash control.


Auto white balance

The D7000's intelligent auto white balance algorithm renders white as truly white even when shot under a wide range of light sources, including mercury vapor light. The D7000 analyzes color and brightness information of the scene before shooting utilizing Scene Recognition System, and detects the light source highly accurately by referencing its massive collection of in-camera shooting data. The D7000 also carries another auto white balance mode that maintains warm lighting ambience when you shoot under incandescent light.


Viewfinder employing glass pentaprism with approx. 100% frame coverage and approx. 0.94x* high-magnification

With approximately 100% frame coverage in the viewfinder, you see what the D7000's image sensor sees. The specially coated glass pentagonal prism offers not only a bright viewfinder image, but it also enables you to easily confirm a subject.

* *50mm f/1.4 lens at infinity, -1.0 m-1

High-speed continuous shooting at approx. 6 fps, for up to approx. 100 shots — captures the decisive moment

The D7000 incorporates newly developed shutter, aperture and mirror driving mechanisms. Combining with higher image-processing speed, high-speed continuous shooting at approx. 6 fps, for up to approx. 100 shots* is achieved. Start-up time is only approx. 0.13 s** and release time lag is approx. 0.052 s**. All this gives you stress-free, comfortable shooting, helping you to capture the decisive moment.

* *With 8 GB SanDisk Extreme SDHC memory card, JPEG (image quality: NORMAL, image size: L) images.
* **Based on CIPA Guidelines.
Reliability/Operability
Magnesium alloy employed for the body, and superior weather-resistant and anti-dust capabilities

In a compact size of approx. 132 (W) x 105 (H) x 77 (D) mm (5.2 x 4.1 x 3.0 in.), the D7000 employs light and rugged magnesium alloy for top and rear covers for high durability. Furthermore, connected parts and various points are securely sealed, achieving superior weather-resistant and dustprevention performance.

Double SD card slots, SDXC compatible

The D7000 adopts double SD card slots, enabling you to select from options: "Overflow" recording lets you use the memory capacity of the secondary card when the primary card is full, automatically; "Backup" recording stores the same images on both cards; and "RAW primary, JPEG secondary" recording lets you record RAW data and JPEG data separately to each card. You can also copy images between the two memory cards. Furthermore, when shooting D-Movie clips, it allows you to select the slot according to the remaining capacity. Compatible with SDXC.

Memory card capacity

The following table shows the approximate number of pictures that can be stored on a 8 GB SanDisk Extreme SDHC card at different image quality and size settings.
Image quality

Image size

File size1

No. of images1

Buffer capacity2

NEF (RAW), Lossless compressed, 12-bit

-

15.5 MB

291

11

NEF (RAW), Lossless compressed, 14-bit

-

19.4 MB

223

10

NEF (RAW), Compressed, 12-bit

-

13.6 MB

398

15

NEF (RAW), Compressed, 14-bit

-

16.7 MB

330

12

JPEG fine3

L
M
S

7.8 MB
4.4 MB
2.0 MB

813
1400
3100

31
100
100

JPEG normal3

L
M
S

3.9 MB
2.2 MB
1.0 MB

1600
2800
6000

100
100
10

JPEG basic3

L
M
S

2.0 MB
1.1 MB
0.5 MB

3100
5500
11000

100
100
100
1. All figures are approximate. File size varies with scene recorded.
2. Maximum number of exposures that can be stored in memory buffer at ISO 100. Drops if Optimal quality is selected for JPEG compression or long exposure noise reduction is on.
3. Figures assume JPEG compression is set to Size priority. Selecting Optimal quality increases the file size of JPEG images; number of images and buffer capacity drop accordingly.

Approved SD memory cards
SD memory cards

SDHC memory cards2

SDXC memory cards3

SanDisk

1 GB, 2 GB1

4 GB, 8 GB, 16 GB, 32 GB

64 GB

Toshiba

4 GB, 8 GB, 16 GB, 32 GB

Panasonic

4 GB, 6 GB, 8 GB, 12 GB, 16 GB, 32 GB

48 GB, 64 GB

Lexar Media

4 GB, 8 GB

-
1. Check that any card readers or other devices with which the card will be used support 2 GB cards.
2. Check that any card readers or other devices with which the card will be used are SDHC-compliant. The camera supports UHS-I.
3. Check that any card readers or other devices with which the card will be used are SDXC-compliant. The camera supports UHS-I.

Shutter unit tested 150,000 cycles

The D7000 has a shutter speed range of 1/8,000 to 30 s, with a top flash synchronization speed of 1/250 s. And just like with the D300S, the shutter unit is tested for 150,000 cycles tested in severe conditions to prove precision and durability.

Quiet shutter-release mode

You can reduce the sound of mirror-up and mirror-down during shooting by selecting "Q" on the release mode dial. This improved quiet shutter-release mode is a convenient function for scenes such as a school play or when shooting wildlife insects and sleeping child.

Lower energy consumption and newly developed Rechargeable Li-ion Battery EN-EL15

The D7000 achieves excellent low power consumption by adopting the new image-processing engine "EXPEED 2" and newly developed driving mechanisms. The Rechargeable Li-ion Battery EN-EL15 (supplied) allows you to shoot up to approx. 1,050 shots* per charge.

* *Based on CIPA Standards.

Mode dial with improved usability

You can set frequently used options, for example, Picture Control, exposure compensation, etc. on user setting modes "U1" and "U2" on the mode dial, coaxially located with the release mode dial. Nineteen options of scene modes, such as silhouette, high key and low key that are selectable by setting the mode dial to SCENE, enable you to shoot more easily.

Selectable scene modes:


Easier-to-use Live View

The D7000 offers smooth switching from regular shooting to Live View shooting with the dedicated Live View switch. Large, easy-to-view 7.5 cm (3-in.) VGA wide-viewing-angle (170°), approx. 921k-dot TFT LCD monitor with reinforced glass realizes comfortable Live View shooting. The D7000 also allows contrast-detect AF. By selecting AF-F (full-time-servo AF), the camera automatically tracks the subject continuously even if it moves during Live View shooting. There are selectable AF-area modes according to the subject; face-priority AF, wide-area AF, normal-area AF and subject-tracking AF.
Virtual Horizon

You can display Virtual Horizon that enables instant confirmation of your camera's position relative to horizontal level. During Live View, the virtual horizon is superimposed on the monitor image. Also, a virtual horizon indicator is displayed in the viewfinder to show horizontal inclination of the camera.

Flicker reduction function

Flicker reduction function reduces the flicker effect that might occur under fluorescent or mercury vapor lighting while using Live View or D-Movie. You can select 50Hz or 60Hz, according to the local power frequency where you are shooting.

AF servo modes during Live View/movie recording

-Single-servo AF (AF-S)
Suitable for a stationary subject. Focus is locked when the shutter-release button is pressed halfway.
-Full-time-servo AF (AF-F)
Suitable for a moving subject. AF is activated and tracks the subject continuously, immediately after Live View or movie recording starts without pressing the shutter-release button halfway.

Note: Manual focusing is also available during Live View or movie recording.
AF-area modes during Live View/movie recording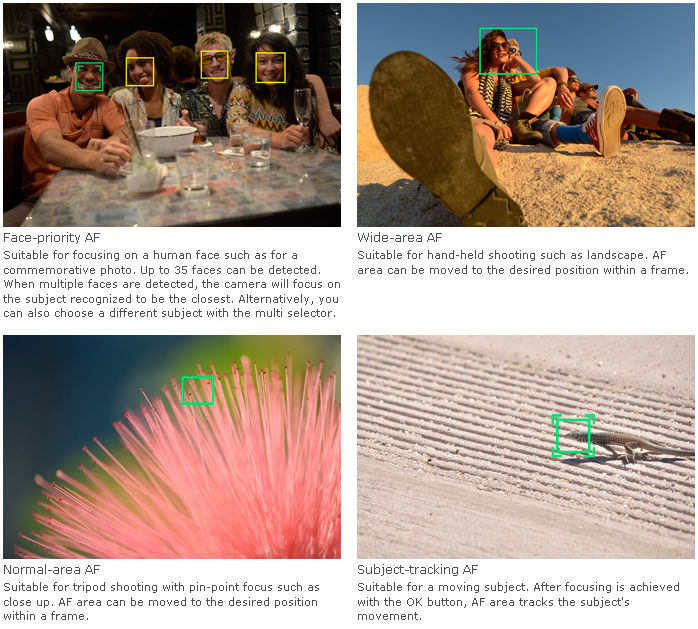 Extensive playback functions and information display

Variety of playback functions

The D7000 gives you a variety of playback display options that take advantage of the large 7.5 cm (3-in.) monitor. The number of images displayed at any one time can be selected from 1, 4, 9 and 72, and calendar display arranges images in chronological order. You can also display a histogram of a magnified area of an image and check the focus using playback zoom of face.




Easy-to-view information display that enables easy setting changes

You can confirm shooting information and settings such as shutter speed, aperture, number of shots remaining and AF-area mode by pressing the [info] button. The color of characters can be selected according to lighting conditions, dark on light (black lettering) for bright locations or light on dark (white lettering) for dark locations and auto mode for automatic switching of lettering according to lighting conditions can also be set. Pressing the [info] button again when shooting information is displayed gives you direct access to the menu of the setting you would like to alter.



Note: All indicators appear on the images above for demonstration purposes.

Nikon Integrated Dust Reduction System that includes Image Sensor Cleaning function

The D7000 employs Nikon's Integrated Dust Reduction System, which includes the Image Sensor Cleaning function that vibrates the optical low-pass filter with four different resonant frequencies to reduce dust. It prevents unwanted spots from appearing on your images. This function can be set to operate automatically when the camera is turned on or off, or to manual.
D-Movie
Full HD movie-recording function: D-Movie with enhanced operability and image quality

The D7000 offers high-image-quality full HD movie recording of 1,920 x 1,080/24p. You can shoot creative and beautiful movies taking advantage of shallow depth of field and a variety of interchangeable NIKKOR lenses. As with Live View, contrast-detect AF is possible. And if you set full-time-servo AF (AF-F) for AF servo mode and subject-tracking AF for AF-area mode, AF area tracks even a moving subject continuously and three-dimensionally.

External stereo microphone compatible

During movie shooting, the D7000 lets you record not only monaural sound with the built-in microphone, but also stereo recording using an optional external microphone. You can also select the sensitivity level for either the built-in or external microphone, choosing from auto, high, medium or low. Select low for scenes in louder environments, such as a concert hall; high for quieter environments, with more delicate sounds, such as a murmuring stream. An external microphone also allows you distance it from any sound generated by the camera such as lens movement during autofocus shooting, or VR operation when the VR function is activated.

In-camera movie editing functions

Easy in-camera movie editing is possible without a PC. You can delete unwanted parts by choosing the start or end point by frame, and save a selected frame as a JPEG image.

D-Movie frame size, frame rate and maximum recording times
Frame size

Frame rate

Maximum recording time (approx.)

Full HD

1,920 x 1,080 pixel

24p (23.976 fps)1, 2

20 min.

HD

1,280 x 720 pixel
1,280 x 720 pixel
1,280 x 720 pixel

30p (29.97 fps)1
25p (25 fps)2
24p (23.976 fps)1, 2

SD

640 x 424 pixel
640 x 424 pixel

30p (29.97 fps)1
25p (25 fps)2
1. Video output: NTSC
2. Video output: PAL

Expanded creativity
Picture Control System for customizing colors and tones to your preferences

Nikon's Picture Control System allows you to customize sharpness, saturation and other parameters to match your preferences. Picture Control can be adjusted and saved, and also shared with other cameras compatible with Picture Control System.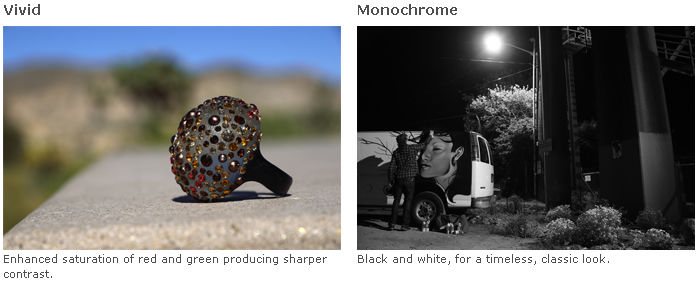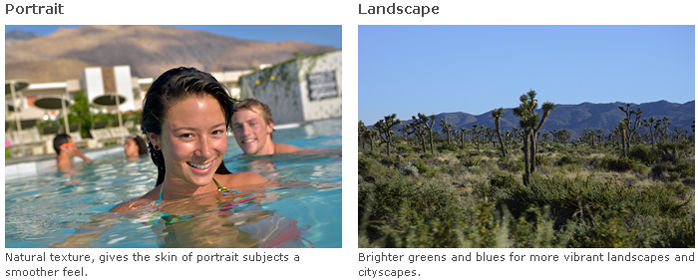 Built-in flash and Speedlights

Nikon Creative Lighting System

A variety of flash shooting can be achieved by combining with optional Speedlights such as the SB-900, SB-800, SB-700, SB-600, SB-400 to expand your creativity. The built-in flash featuring a guide number of approx. 12/39 (m/ft., ISO 100, 20°C/68°F) and a wide-angle 16mm lens coverage works as a wireless commander. It controls up to two independent groups containing an unlimited number of remote Speedlights in Advanced Wireless Lighting.

Retouch menu

This enables easy in-camera image editing after shooting. The D7000 creates an edited image, while leaving your original shot intact.





Retouch menus incorporated in the D7000

• D-Lighting • Red-eye correction • Trim • Monochrome • Filter effects • Color balance • Image overlay • NEF (RAW) processing • Resize • Quick retouch • Straighten • Distortion control • Fisheye • Color outline • Color sketch • Perspective control • Miniature effect • Edit movie

HDMI supported — enables playback on High-Definition TV

The D7000 supports HDMI (High-Definition Multimedia Interface), that enables direct connection to a High-Definition TV for viewing of still images and movies. Type C connector (mini size) is employed and also HDMI-CEC (Consumer Electronics Control) is supported for operation of the D7000 using TV remote control.

Note: Requires optional HDMI connection cable [HDMI Type A ? Type C (mini size)] for playback.

Exclusive Nikon software — expand your creativity

ViewNX 2 (supplied) — Your Imaging Toolbox

ViewNX 2 provides importing and browsing capabilities of images, and incorporates frequently used image-editing functions such as resize and brightness adjustment. ViewNX 2 newly employs crop, straighten, etc. as well as movie-editing functions equivalent to those of the D7000. In addition, coordination with Nikon image storing and sharing service, my Picturetown, is realized. This all-in-one browsing/editing software package will let more photographers enjoy digital images, more easily.
Key Features
16.2 megapixel DX-format CMOS image sensor delivers lifelike images with vivid colours, reduced noise and smooth tonal gradations.
High ISO (100-6400) light sensitivity - manually extendable up to 25600 using the Hi2 setting. Enables faster shutter speeds for finely detailed images with minimal noise when you shoot fast-moving subjects or take pictures in low light. Features an Auto ISO setting.
EXPEED 2 image processing engine: optimizes the camera's technologies for superior performance and maximum image quality, all while consuming minimal energy.
Durable design: boasts tough, yet light, magnesium alloy top and rear covers, and environmentally-sealed joints that protect the camera from dust and moisture.
Large Bright Glass Pentaprism Optical Viewfinder with approx. 100% frame coverage and approx. 0.94x magnification
Durable shutter unit tested to 150,000 cycles. Delivers precise shutter control and exceptional reliability with a shutter speed of up to 1/8000s, and flash synchronization at up to 1/250s.
Twin SD memory card slots: for enhanced shooting flexibility. Use the second card when the first is full, or record stills on one and movies on another. SDXC compatible.
Built-in Speedlight flash with i-TTL and Wireless Commander support so you can light your subjects any way you like.
Razor-sharp 39-point Autofocus system with nine cross-type sensors in the centre. Offers fast and precise autofocus coverage across the frame. Four AF-area modes, including 3D-tracking AF, deliver sharp results, whether your subject is off-center, moving fast or completely unpredictable.
2,016 pixel RGB metering sensor delivers highly accurate metering for exact exposures and provides precise data to the camera's Scene Recognition System, which optimizes exposure, autofocus and white balance immediately before the shutter is released for sharply defined images.
6 fps continuous shooting: capture fast-moving action at six frames per second.
Quick response: boasts a near-instant start-up time and approx. 0.052-second shutter-release time lag.
Two User Definable Settings (U1, U2) right on the Mode Selector Dial let you store most camera settings so you can go back to them at anytime without the need for further adjustments or menu settings.
Picture Control lets you choose from Standard, Neutral, Vivid, Monochrome, Portrait, or Landscape to apply a personal look and feel to your pictures.
Virtual Horizon Graphic Indicator
D-Movie – full HD (1920 x 1080) movie clips: a dedicated record button lets you capture beautiful high-definition (HD) movie clips instantly. AF-F mode keeps everything in focus while you are shooting and the camera supports use of an external microphone so you can record in quality stereo sound. Simple editing functions let you make edits of your clips in-camera.
Large 7.5 cm (3-in.), 920k-dot, high-resolution LCD monitor with reinforced glass makes it easy to view essential camera information, and a pleasure to review and edit your photos and movies.
Compact but durable with magnesium-alloy top and rear covers, superior weather and dust seals and a 150,000 cycle-rated shutter system providing reliable operation.
Built-in HDMI Connection lets you connect your camera right to your HDTV and playback with most HDTV remote controls
Active D-Lighting restores picture-enhancing detail in shadows and highlights
Versatile Scene Modes lets you choose from Portrait, Landscape, Child, Sports, Close-up or Night Portrait for stunning results in otherwise challenging conditions
Product Specifications
Detailed Specifications
Lens Mount
Nikon F bayonet mount
Picture Angle

Effective picture angle 1.5x (Approx.) conversion factor (Nikon DX format)

Effective Pixels
16.2 million
Sensor Size
23.6 x 15.6mm
Image Sensor Format

DX

Image Sensor Type

CMOS

Total Pixels

16.9 million

Dust-Off Reference Photo

Yes

Image Area (pixels)
DX-format
(L) 4928 x 2364
(M) 3696 x 2448
(S) 2464 x 1632
File Format
NEF (RAW): lossless compressed or compressed 12 or 14 bit
JPEG: JPEG-baseline-compliant; can be selected from Size Priority and Optimal Quality
MOV
Picture Control
Standard
Neutral
Vivid
Monochrome
Portrait
Landscape
Nine User-customizable Settings
Storage Media

SD
SDHC
SDXC memory cards

Card Slot
2 Secure Digital (SD)
File System
Compliant with DCF (Design Rule for Camera File System) 2.0
DPOF (Digital Print Order Format)
EXIF 2.3 (Exchangeable Image File Format for Digital Still Cameras
Viewfinder
Eye-level pentaprism single-lens reflex viewfinder
Viewfinder Frame Coverage

100%Approx.

Viewfinder Magnification
0.95x Approx.
Viewfinder Eyepoint
19.5mm
Viewfinder Diopter Adjustment

-3 to +1m¯¹

Focusing Screen

Type B BriteView Clear Matte Mark II with AF area brackets (grid lines can be displayed)

Interchangeable Focusing Screens

No

Reflex Mirror
Quick-return type
Depth-of-field Control

Yes

Compatible Lenses
Type G or D AF NIKKOR: All functions supported
IX Nikkor lenses cannot be used
DX AF NIKKOR: All functions possible
AF-NIKKOR for F3AF not supported
Other AF NIKKOR: All functions supported except autofocus and 3D color matrix metering II
AI-P NIKKOR: All functions supported except 3D color matrix metering II
PC Micro-NIKKOR does not support some functions
Non-CPU: Can be used in modes A and M; color matrix metering and aperture value display supported if user provides lens data (AI lenses only)
Electronic rangefinder can be used if maximum aperture is f/5.6 or faster
Shutter type
Electronically controlled vertical-travel focal-plane
Fastest Shutter Speed
1/8000 sec. in steps of 1/3
1/2
1 EV
Slowest Shutter Speed
30 sec. in steps of 1/3
1/2
1 EV
Flash Sync Speed
Up to 1/250 sec.
Synchronizes with shutter at 1/320s or slower (flash range drops at speeds between 1/250 and 1/320s)
Bulb Shutter Setting
Yes
Shutter Release Modes
Single-frame [S] mode
Continuous low-speed [CL] mode; 1-5 frames per second
Continuous high-speed [CH] mode; 6 frames per second
Live View [LV] mode
Self-timer mode
Continuous Shooting Options
DX-format
CH: Up to 6 frames per second
CL: Up to 5 frames per second
Top Continuous Shooting Speed at full resolution
6 frames per second
(CIPA guidelines)
Self-timer
2, 5, 10, 20 sec. Timer duration electronically controlled
Exposure Metering System
TTL exposure metering using 2,016-pixel RGB sensor
Metering Range
0 to 20 EV (Matrix or center-weighted metering at ISO 100 equivalent, f/1.4 lens, at 20°C/68°F)
2 to 20 EV (Spot metering at ISO 100 equivalent, f/1.4 lens at 20°C/68°F)
Exposure Meter Coupling
CPU
AI
Exposure Modes
Programmed Auto with flexible Program (P)
Shutter-Priority Auto (S)
Aperture-Priority Auto (A)
Manual (M)
Auto
Auto (flash off)
Advanced Scene Modes
U1 (user setting 1)
U2 (user setting 2)
Advanced Scene Modes
Portrait
Landscape
Close-up
Sports
Night Portrait
Night Landscape
Party / Indoor
Beach / Snow
Child
Sunset
Dusk / Dawn
Pet Portrait
Candlelight
Blossom
Autumn Colors
Food
Silhouette
High Key
Low Key
Exposure Compensation

±5 EV in increments of 1/3 or 1/2 EV

Exposure Bracketing

Yes
2 or 3 frames in steps of 1/3, 1/2, 2/3 or 1 EV

Exposure Lock
Yes
Lowest Standard ISO Sensitivity
100 in steps of 1/3
1/2
1 EV
Highest Standard ISO Sensitivity

6400 in steps of 1/3
1/2
1 EV

Highest Expanded ISO Sensitivity
HI-2 (ISO 25,600 equivalent)
Expanded ISO Sensitivity Options
Hi-1 (ISO-12,800 equivalent) in 1/3, 1/2 or 1 EV
Hi-2 (ISO 25600 equivalent)
Long Exposure Noise Reduction

Yes

High ISO Noise Reduction

Low
Normal
High
Off

D-Lighting Bracketing
2 or 3 exposures
Single-point AF Mode
Yes
Dynamic AF Mode
Yes
Auto-area AF Mode
Yes
Autofocus System
Nikon Multi-CAM 4800DX autofocus sensor module with TTL phase detection
Finetuning
39 focus points (including 9 cross-type sensors)
AF-assist illuminator (range approx. 1 ft. 8in.-9 ft. 10 in.)
Focus Lock
AE-L/AF-L button
Half press of shutter-release button (single-point AF in AF-S)
Focus Modes
Single-servo AF (AF-S)
Continuous-servo (AF-C)
Auto AF-S/AF-C selection (AF-A)
Full-time Servo (AF-A) available in Live View only
Face-Priority AF
Predictive focus tracking automatically activated according to subject status
Wide area
Normal area
Manual focus (M): Electronic rangefinder can be used
Maximum Autofocus Areas/Points

39

Autofocus Sensitivity

-1 to +19 EV (ISO 100, 20°C/68°F)

Built-in Flash
Yes
Flash Bracketing
2 to 3 exposures in increments of 1/3 to 2 EV
Built-in Flash Distance
39 (ISO 100)
FP High Speed Sync

Up to 1/8000

Flash Control
Auto aperture: Available with SB-900/SB-800 and CPU lens
TTL: i-TTL balanced fill-flash and standard i-TTL flash for DSLR using 2,016-pixel RGB sensor available w/ built-in flash and SB-900, SB-800, SB-700, SB-600 or SB-400 (i-TTL balanced fill-flash available when matrix or center-weighted metering is selected
Non-TTL auto: Supported flash units include SB-900, SB-800, SB-28, SB-27 and SB-22S
Distance priority manual: Available with SB-900, SB-800 and SB-700
Flash Sync Modes
Front-curtain sync (normal)
Slow sync
Rear-curtain sync
Red-eye reduction
Red-eye reduction with slow sync
Flash Compensation

-3 to +1 EV in increments of 1/3 or 1/2 EV

Accessory Shoe

Yes

Nikon Creative Lighting System (CLS)

Yes
Built-in Commander Mode 2 Groups: A and B
4 Channels: 1-4 TTL, Non-TTL Auto and Manual mode

White Balance
Auto (2 types)
Incandescent
Fluorescent (7 types)
Direct Sunlight
Flash
Cloudy
Shade
Preset manual (up to 5 values can be stored)
Auto (TTL white balance with 2,016-pixel RGB sensor)
Fine Tune by Kelvin color temperature setting (2,500 K to 10,000K)
Seven manual modes with fine-tuning
White Balance Bracketing

2 or 3 exposures in increments of 1, 2 or 3

Live View Shooting

Yes

Movie

Movie with sound
1,920 × 1,080 (24p); 24 fps
1,280 × 720 (24p); 24 fps
1,280 × 720 (30p); 30 fps
640 × 424 (30p); 30 fps

Movie Audio
Built-in microphone, monaural
Optional external stereo mini-pin jack (3.5mm diameter)
Microphone sensitivity can be adjusted
Monitor Size

3 in. diagonal

Monitor Resolution
921,000 Dots
Monitor Type
Super Density
Monitor Angle of View
170-degree wide-viewing angle
Monitor Adjustments

Brightness, 7 levels

Virtual Horizon Camera Indicator
Yes
Playback Functions
Full frame
Calendar
Thumbnail (4, 9 or 72 segments)
Zoom
Movie Playback
Slideshow
Histogram display
Auto image rotation
Shooting data
Highlight point display
Sound playback
In-Camera Image Editing
Trim
D-Lighting
Image Overlay
Side-by-Side Comparison
Filter Effects
Monochrome
Color Balance
NEF (RAW) Processing
Quick retouch
Straighten
Distortion Control
Fisheye
Red-eye Correction
Perspective Control
Color Outline
Resize
Edit Movie
Miniature Effect
Image Comment

Yes

Interface
Hi-speed USB
NTSC
HDMI
Stereo Microphone Input
Audio/Video out
WiFi Functionality
Eye-Fi Compatible
FTP file transfer available and PTP/IP with optional WT-4A (IEEE 802.11 a/b/g)
GPS

GP-1 GPS unit

Save/Load Camera settings
Yes
Total custom Settings

48

My Menu
Yes with customization
Recent Settings

Yes

Supported Languages
Arabic
Chinese (Simplified and Traditional)
Danish
Dutch
English
Spanish
Finnish
French
Italian
German
Indonesian
Japanese
Korean
Polish
Portuguese
Russian
Swedish
Czech
Norweigan
Thai
Turkish
Date, Time and Daylight Savings Time Settings
Yes
World Time Setting
Yes
Battery
Rechargeable
EN-EL15 Lithium-ion Battery
Battery Life (shots per charge)
1,050 shots (CIPA)
AC Adapter
EH-5a AC Adapter
Requires EP-5B Power Supply Connector
Battery Charger
MH-25 Quick Charger
Tripod Socket

¼ inch 20

Approx. Dimensions
Width 5.2 in. (132mm)
Height 4.1 in. (103mm)
Depth 3.0 in. (77mm)
Approx. Weight
24.3 oz. (690g)
Supplied Software

ViewNX 2 CD-RO

Optional Accessories
MB-D11Multi-Power Battery Pack
EH-5A AC Adapter (requires EP-5B Power Supply Connector)
CF-DC-3 Semi-soft Case
MC-DC2 Wired Remote Release
GP-1 GPS Adapter
ML-L3 Remote Controller
DK-21M Magnifying Eyepiece
DK-21C Correction Eyepieces
Camera Control Pro 2
Capture NX 2 Software
Nikon D7000 Body
Looking for a personal touch? Not sure if you are choosing the right product? Our staff is here to help.
We want to make sure you get the right product for your needs.
Our staff will help you understand the options available so you can be confident in your purchase.
As the country's leading Professional Imaging retailer, Vistek is in the perfect position to ensure you make the right choice.
Contact us today for a personal touch.