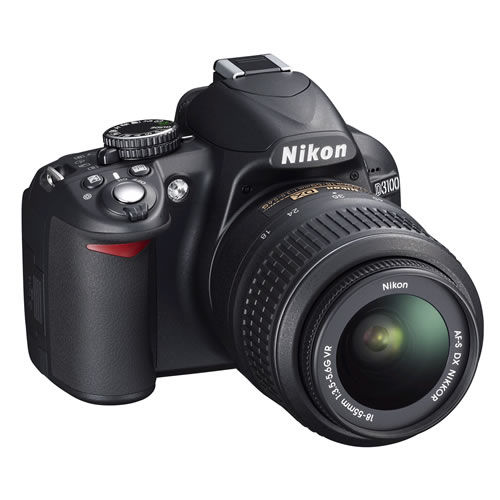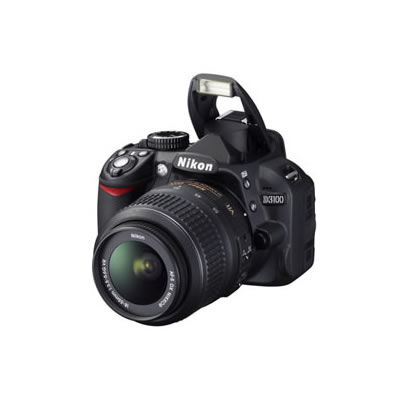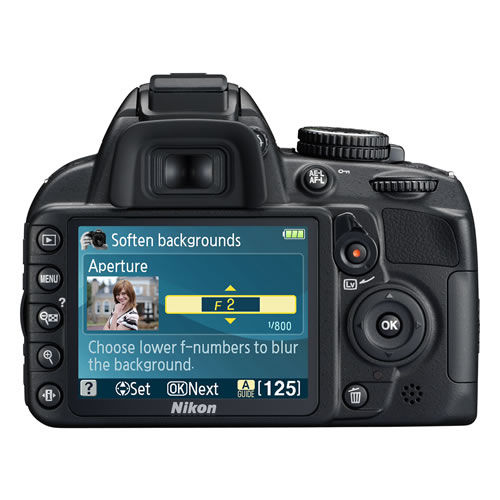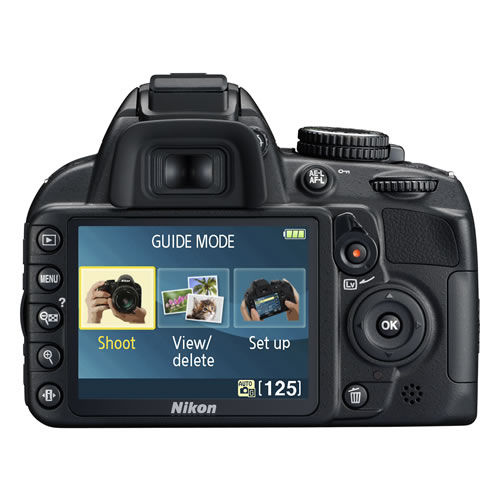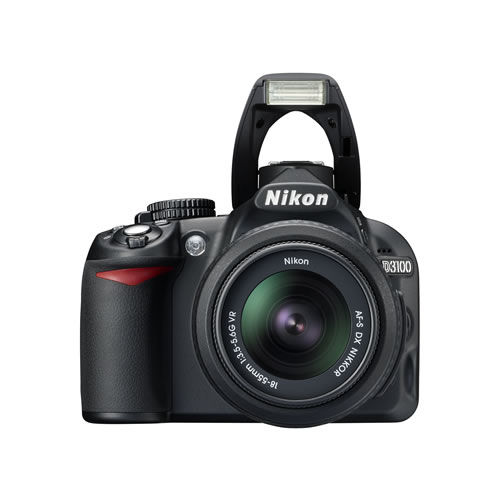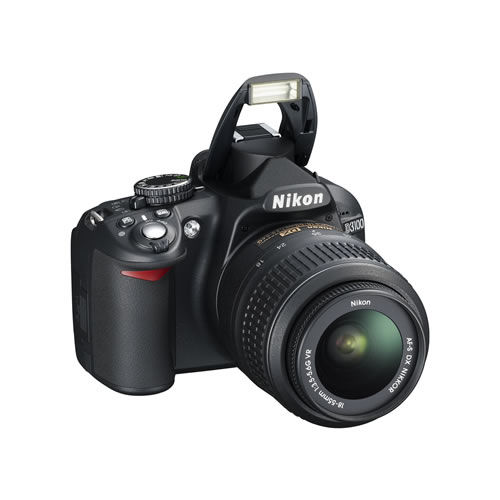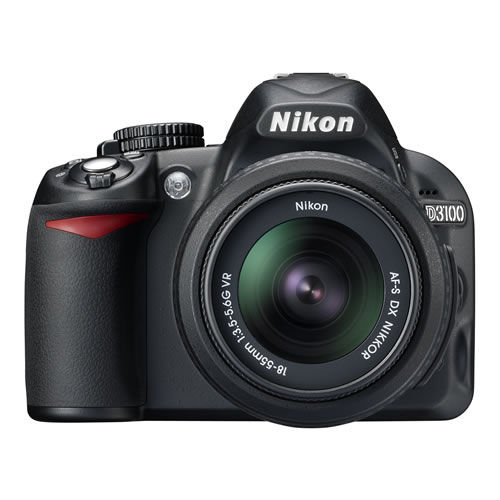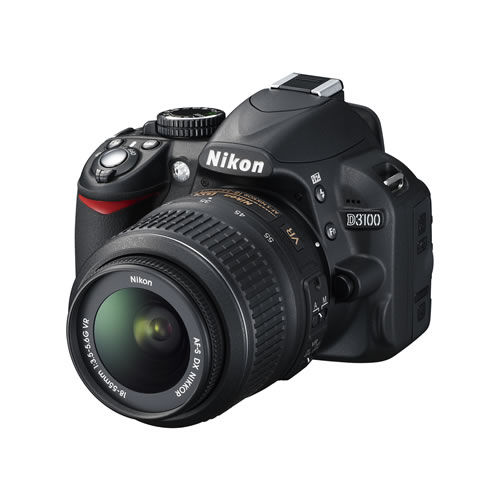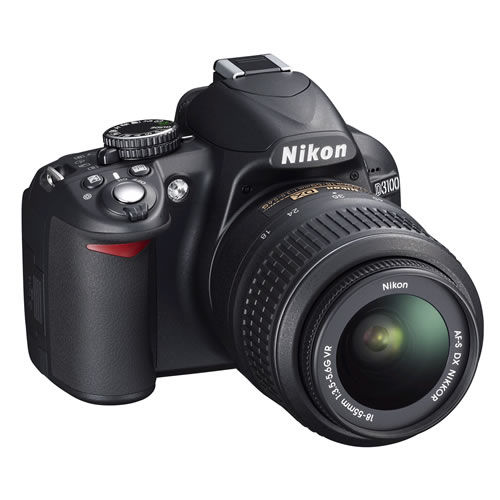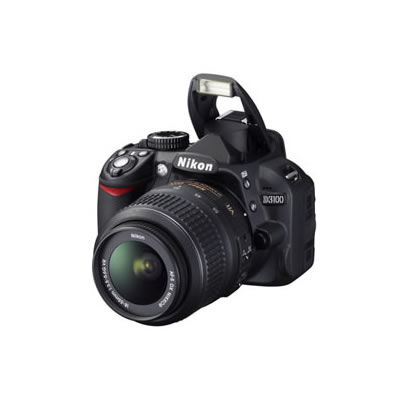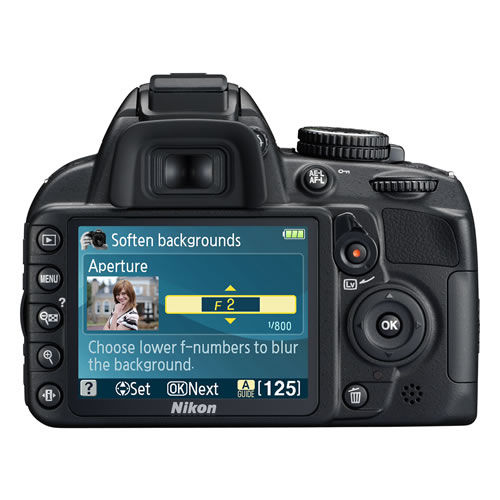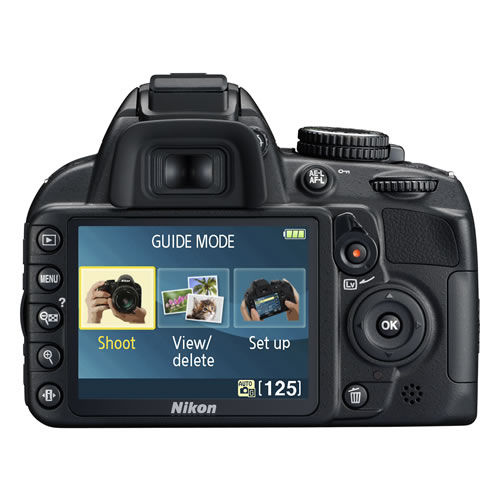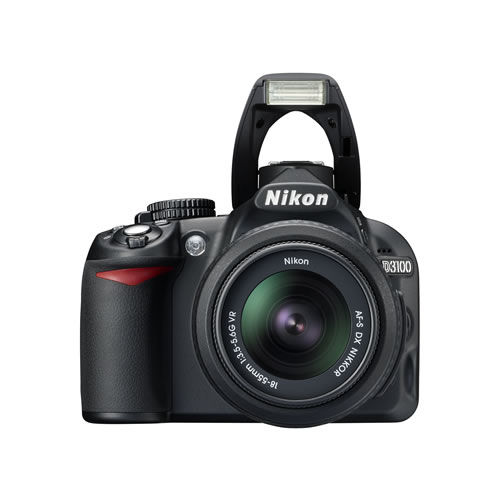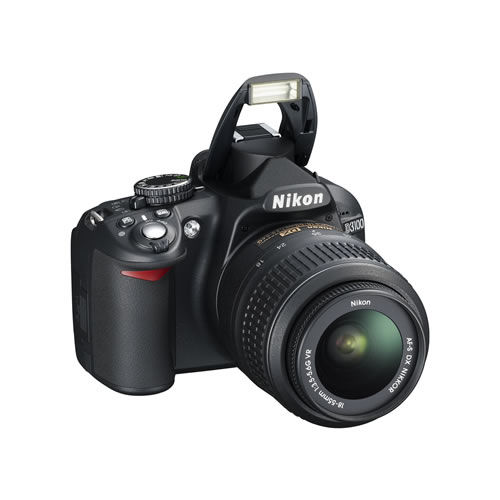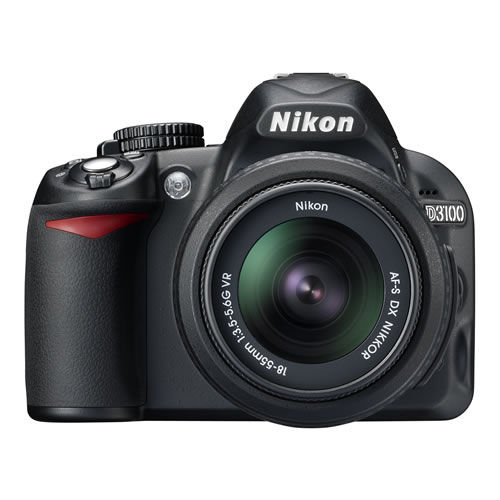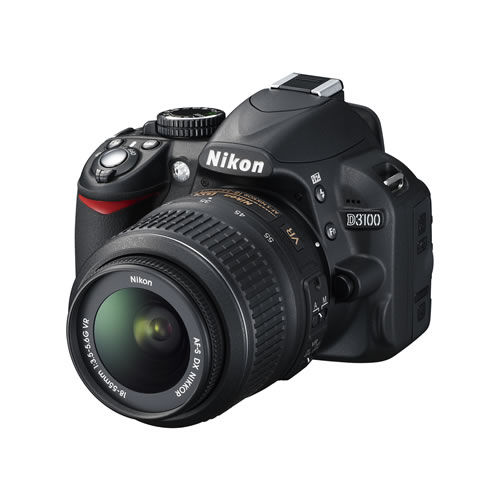 Used Details
Item Condition: Item shows minor signs of use. Shot count 27,000.
Warranty: 90 day Vistek warranty.
Accessories: Includes battery, charger, strap.
Used item may not be exactly as shown.
Check Used Details for more information.
Product Highlights
14.2 Megapixel DX-format CMOS Image Sensor, Full 1080p HD Cinematic Video with full-time autofocus and sound, Fast 11-point AF System, ISO sensitivity 100 -3200 expandable to ISO 12800 equivalent & EXPEED 2 image-processing engine.
Vistek Locations
Please call and verify availability at the store as stock changes daily.
New DX-format CMOS image sensor and EXPEED 2 image-processing engine, both developed by Nikon, enable capture of high-definition images with superior image quality
The D3100 is equipped with a new Nikon DX-format CMOS image sensor and a new image-processing engine, EXPEED 2, both developed by Nikon. The CMOS image sensor offers an effective pixel count of 14.2-million pixels and enables capture of high-definition images exhibiting superior image quality with extremely detailed rendering and rich tones. The D3100 also makes the most of its standard sensitivity settings up to ISO 3200 with additional increases up to Hi 2 (ISO 12800 equivalent), for shooting in dim lighting such as in the evening or indoors, as well as rapidly moving subjects such as sports scenes.

EXPEED 2 is Nikon's latest image-processing engine, developed by refining the concepts, know-how and technologies for digital images that Nikon has spent years cultivating. It maximizes the performance of the CMOS image sensor to suppress noise in still images and movies, and produces images that faithfully reproduce vivid colours.
A refined Guide Mode that's even easier to use
The Guide Mode on the D3100 makes most camera operations even easier, from shooting to image playback and editing to the application of camera settings, regardless of the user's skill level.

Assist images
The D3100 displays assist images that show the effect of various camera settings, giving users an idea of the results they can expect with specified settings. For example, when "Soften backgrounds" is selected and an aperture value is specified, the assist image displayed in the monitor changes to show the effect that aperture setting will have on images. This allows users to confirm that images will appear as they intended prior to shooting and reduces the number of unsuccessful shots.

Other new functions built into Guide mode
1. Selection from three shooting techniques: "Use the viewfinder," "Use Live View," and "Shoot movies"
2. "Bring more into focus" and "Show water flowing" options have been added to the "Advanced operation" menu for shooting
3. "Movie settings," "HDMI," "Flicker reduction" and "Eye-Fi upload"* options have been added to the "Set Up" menu for applying basic camera settings
* Only available when compatible Eye-Fi memory card is inserted
Live View Mode allows users to easily frame still images or movies using the camera's monitor
By simply rotating the Live View switch, the view through the lens is displayed in the monitor, enabling immediate live view recording. This makes taking pictures feel more like shooting with a compact digital camera, easing the transition to digital SLR for beginners. In addition, various information such as the shooting mode, time remaining (movie mode) and battery indicator, can be shown in the live view display.
D-Movie for recording and editing full-HD movies and AF-F (full-time servo AF) focus mode for movie recording
The D3100 is equipped with D-Movie function that enables recording of high-definition movies by simply pressing the dedicated movie-record button. Movies can be recorded with the same aperture and other settings applied in Guide Mode, and movies take full advantage of the characteristics of individual interchangeable lenses, whether wide-angle, telephoto or fisheye. Additionally, the camera offers an AF-F (full-time servo AF) focus mode for movie recording. When AF-F mode is enabled, the camera focuses continuously during movie recording without the need to hold the shutter-release button. The D3100 also offers in-camera movie editing functions that allow users to save a single frame as a still image or delete unnecessary portions from the beginning or end of movie files.
Scene auto selector built in
The D3100 is equipped with the scene auto selector function. When Live View Mode is enabled in Auto or Auto (flash off) mode, the camera automatically analyzes the scene and selects the appropriate shooting mode from Portrait, Landscape, Close up or Night portrait.* This function allows users achieve the intended images with the camera choosing all settings.
* Scene auto selector is disabled with manual focusing
Additional Features
Equipped with a face detection function capable of detecting up to 35 human faces
Dedicated movie-record button and release-mode selector
Equipped with a Consumer Electronics Control (CEC) bus that enables remote control playback of images and movies recorded with the camera when the camera is connected to a high-definition TV
Equipped with a new exposure compensation algorithm for greater flexibility and performance with NEF (RAW) processing
The new ViewNX 2 software is bundled with the D3100
Key Features
14.2 Megapixel DX-format CMOS Image Sensor delivers beautiful photographs and prints well beyond 20 x 30 inches
Full 1080p HD Cinematic Video with full-time autofocus and sound lets you record cinematic-quality movies in full 1080p HD format (1920 x 1080 pixels)
Compact and Lightweight Design -- beautifully styled & ready to go, wherever life takes you
Easy-To-Use—Featuring Nikon's Guide Mode with intuitive controls and on-board assistance helping you take better pictures every step of the way
Split-second Shutter Response eliminates the frustration of shutter delay, capturing moments that other cameras miss
Fast 11-point AutoFocus System delivers razor-sharp pictures
ISO sensitivity 100-3200 expandable to ISO 12800 equivalent delivers exceptional results, even in the most challenging low-light situations
3" monitor with one-touch Live View shooting and movie capture
Scene Auto Selector lets the D3100 decide the best mode to match the shooting situation when using Live View
EXPEED 2 - Nikon's new image processing engine assures breathtakingly rich image quality, managing colour, contrast, exposure, noise and speed
Scene Recognition System in Live View automatically optimizes exposure, autofocus, and white balance, allowing you to obtain beautiful photos without the hassle of making complicated camera adjustments yourself
6 Automatic Exposure Scene Modes - Just set the Mode dial to Portrait, Landscape, Child, Sports, Close-up or Night Portrait for stunning results in otherwise challenging conditions
Active D-Lighting
Picture Control
Automatic Image Sensor Cleaning
Built-in pop-up flash
In-camera Image Editing
Product Specifications
Detailed Specifications
Type
Type: Single-lens reflex digital camera
Lens: mount Nikon F mount (with AF contacts)
Effective angle of view: Approx. 1.5 x lens focal length (Nikon DX format)
Effective Pixels
14.2 million
Image Sensor
Image sensor: 23.1 x 15.4 mm CMOS sensor
Total pixels: 14.8 million
Dust-reduction system: Image sensor cleaning, Airfl ow Control System, Image Dust Off reference data (optional Capture NX 2 software required)
Storage

Image size (pixels): • 4,608 x 3,072 [L] • 3,456 x 2,304 [M] • 2,304 x 1,536 [S]

File format:
• NEF (RAW)
• JPEG: JPEG-Baseline compliant with fi ne (approx. 1:4), normal (approx. 1:8), or basic (approx. 1:16)
compression
• NEF (RAW) + JPEG: Single photograph recorded in both NEF (RAW) and JPEG formats

Picture Control System: Standard, Neutral, Vivid, Monochrome, Portrait, Landscape; selected Picture Control can be modified

Media: SD (Secure Digital), SDHC and SDXC memory cards

File system: DCF (Design Rule for Camera File System) 2.0, DPOF (Digital Print Order Format), Exif 2.21 (Exchangeable Image File Format for Digital Still Cameras), PictBridge

Viewfinder
Viewfinde:r Eye-level pentamirror single-lens reflex viewfinder
Frame coverage: Approx. 95% horizontal and 95% vertical
Magnification: Approx. 0.8 x (50 mm f/1.4 lens at infinity, -1.0 m-1)
Eyepoint: 18 mm (-1.0 m-1)
Diopter adjustment: -1.7 to +0.5 m-1
Focusing screen: Type B BriteView Clear Matte Mark VII screen
Reflex mirror: Quick return
Lens aperture: Instant return, electronically controlled
Compatible Lenses
• AF-S and AF-I: All functions supported.
• Type G or D AF NIKKOR without built-in autofocus motor: All functions except autofocus supported. IX NIKKOR lenses not supported.
• Other AF NIKKOR: All functions supported except autofocus and 3D color matrix metering II. Lenses for F3AF not supported.
• Type D PC NIKKOR: All functions supported except autofocus and some shooting modes.
• AI-P NIKKOR: All functions supported except autofocus and 3D color matrix metering II.
• Non-CPU: Autofocus not supported. Can be used in exposure mode M, but exposure meter does not function.
Note: Electronic rangefinder can be used if lens has a maximum aperture of f/5.6 or faster
Shutter
Type Electronically controlled vertical-travel focal-plane shutter
Speed 1/4000 to 30 s in steps of 1/3 EV, Bulb
Flash sync speed X=1/200 s; synchronizes with shutter at 1/200 s or slower
Release
Release Mode: (single frame), (continuous), (self-timer), (quiet shutter release)
Frame advance rate: Up to 3 fps (manual focus, mode M or S, shutter speed 1/250 s or faster, and other settings at default values)
Self-timer: 2 s, 10 s
Exposure
Metering: TTL exposure metering using 420-pixel RGB sensor
Metering method:
• Matrix: 3D color matrix metering II (type G and D lenses); color matrix metering II (other CPU lenses)
• Center-weighted: Weight of 75% given to 8-mm circle in center of frame
• Spot: Meters 3.5-mm circle (about 2.5% of frame) centered on selected focus point
Range (ISO 100, f/1.4 lens, 68°F/20°C):
• Matrix or center-weighted metering: 0 to 20 EV
• Spot metering: 2 to 20 EV
Exposure meter coupling: CPU
Exposure modes: Auto modes (auto, auto [fl ash off]); scene modes (portrait; landscape; child; sports; close up; night portrait); programmed auto with fl exible program (P); shutter-priority auto (S); aperture-priority auto (A); manual (M)
Exposure compensation: -5 to +5 EV in increments of 1/3 EV
Exposure lock: Luminosity locked at detected value with AE-L/AF-L button
ISO sensitivity(Recommended Exposure Index): ISO 100 to 3200 in steps of 1 EV; can also be set to approx. 1 EV above ISO 3200 (ISO 6400 equivalent) or to
approx. 2 EV above ISO 3200 (ISO 12800 equivalent); auto ISO sensitivity control available
Active D-Lighting: On, Off
Focus
Autofocus: Nikon Multi-CAM 1000 autofocus sensor module with TTL phase detection, 11 focus points (including one cross-type sensor), and AF-assist illuminator (range approx. 1 ft. 8 in. to 9 ft. 10 in.)
Detection range: -1 to +19 EV (ISO 100, 68°F/20°C)
Lens servo:
• Autofocus (AF): Single-servo AF (AF-S); continuous-servo AF (AF-C); auto AF-S/AF-C selection (AF-A); predictive focus tracking activated automatically according to subject status
• Manual focus (MF): Electronic rangefi nder can be used
Focus point: Can be selected from 11 focus points
AF-area mode: Single-point AF, dynamic-area AF, auto-area AF, 3D-tracking (11 points)
Focus lock: Focus can be locked by pressing shutter-release button halfway (single-servo AF) or by pressing AE-L/AF-L button
Built in Flash

Auto, Portrait, Child, Close up, Night portrait: Auto fl ash with auto pop-up
P, S, A, M: Manual pop-up with button release

Flash
Guide number: Approx. 39/12, 43/13 with manual fl ash (ft/m, ISO 100, 68°F/20°)
Flash control :
• TTL: i-TTL balanced fi ll-fl ash and standard i-TTL fl ash for digital SLR using 420-pixel RGB sensor are available with built-in fl ash and SB-900, SB-800, SB-600, or SB-400 (i-TTL balanced fi ll-fl ash is available when matrix or center-weighted metering is selected)
• Auto aperture: Available with SB-900/SB-800 and CPU lens
• Non-TTL auto: Supported fl ash units include SB-900, SB-800, SB-80DX, SB-28DX, SB-28, SB-27, and SB-22S
• Distance-priority manual: Available with SB-900 and SB-800
Flash mode: Auto, auto with red-eye reduction, fi ll-fl ash, auto slow sync, auto slow sync with red-eye correction, and rear curtain with slow sync
Flash compensation: -3 to +1 EV in increments of 1/3 EV
Flash-ready indicator: Lights when built-in fl ash or optional fl ash unit such as SB-900, SB-800, SB-600, SB-400, SB-80DX, SB-28DX, or SB-50DX is fully charged; blinks for 3 s after fl ash is fired at full output
Accessory shoe: ISO 518 hot-shoe with sync and data contacts and safety lock
Nikon Creative Lighting System (CLS): Advanced Wireless Lighting supported with SB-900, SB-800, or SU-800 as commander; Flash Color Information Communication supported with built-in fl ash and all CLS-compatible flash units
Sync terminal: Sync Terminal Adapter AS-15 (available separately)
White Balance
Auto, incandescent, fluorescent (7 types), direct sunlight, fl ash, cloudy, shade, preset manual, all except preset manual with fine tuning.
Live View
Lens servo:
• Autofocus (AF): Single-servo AF (AF-S); full-time-servo AF (AF-F) • Manual focus (MF)
AF-area mode: Face-priority AF, wide-area AF, normal-area AF, subject-tracking AF
Autofocus: Contrast-detect AF anywhere in frame (camera selects focus point automatically when face-priority AF or subject-tracking AF is selected)
Scene Auto Selector: Available in auto and auto (fl ash off) modes
Movie
Metering: TTL exposure metering using main image sensor
Metering method: Matrix
Frame size (pixels) and frame rate:
• 1,920 x 1,080 (24p): 24 fps (23.976 fps) • 1,280 x 720 (30p): 30 fps (29.97 fps)
• 1,280 x 720 (25p): 25 fps • 1,280 x 720 (24p): 24 fps (23.976 fps)
• 640 x 424 (24p): 24 fps (23.976 fps)
Maximum recording time: 10 min.
File format: MOV
Video compression: H.264/MPEG-4 Advanced Video Coding
Audio recording format: Linear PCM
Audio recording device: Built-in monaural microphone
LCD Monitor
3-in., approx. 230 k-dot TFT LCD with brightness adjustment
Playback Function
Full-frame and thumbnail (4, 9, or 72 images or calendar) playback with playback zoom, movie playback, slide show, histogram display, highlights, auto image rotation, and image comment (up to 36 characters)
Interface
USB: Hi-Speed USB
Video output: NTSC, PAL
HDMI output: Type C mini-pin HDMI connector
Accessory terminal:
• Remote cord: MC-DC2 (available separately)
• GPS unit: GP-1 (available separately
Supported Languages
Chinese (Simplifi ed and Traditional), Czech, Danish, Dutch, English, Finnish, French, German, Indonesian, Italian, Japanese, Korean, Norwegian, Polish, Portuguese, Russian, Spanish, Swedish, Turkish
Power Source
Battery: One Rechargeable Li-ion Battery EN-EL14
AC adapter: AC Adapter EH-5a; requires Power Connector EP-5A (available separately)
Tripod Socket
1/4 in. (ISO 1222)
Dimensions/Weight
Dimensions (W x H x D): Approx. 4.9 x 3.8 x 2.9 in.
Weight: Approx. 1lb. (camera body only); 1 Ib. 1.8 oz. with battery and memory card but without body cap
Operating Environment
Temperature: 32 to 104°F (0 to 40°C )
Humidity: Less than 85% (no condensation
Nikon D3100 Body
Looking for a personal touch? Not sure if you are choosing the right product? Our staff is here to help.
We want to make sure you get the right product for your needs.
Our staff will help you understand the options available so you can be confident in your purchase.
As the country's leading Professional Imaging retailer, Vistek is in the perfect position to ensure you make the right choice.
Contact us today for a personal touch.