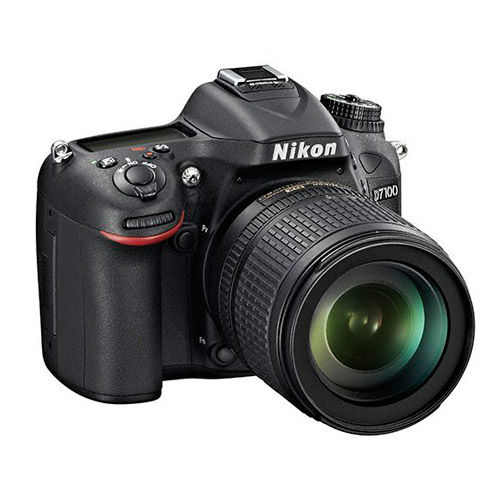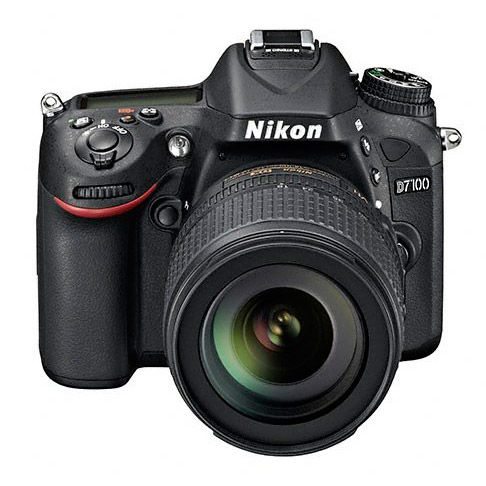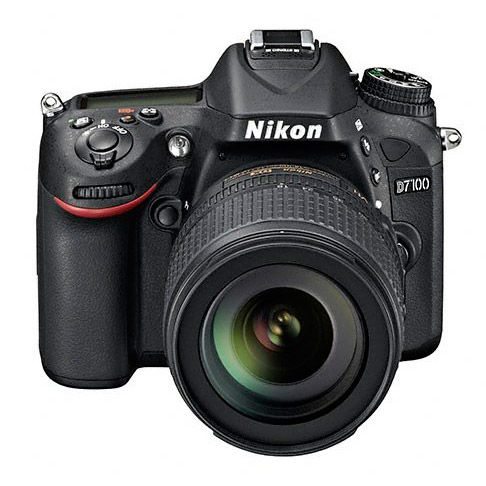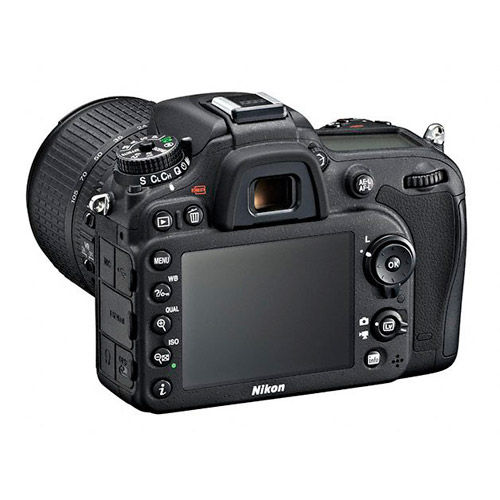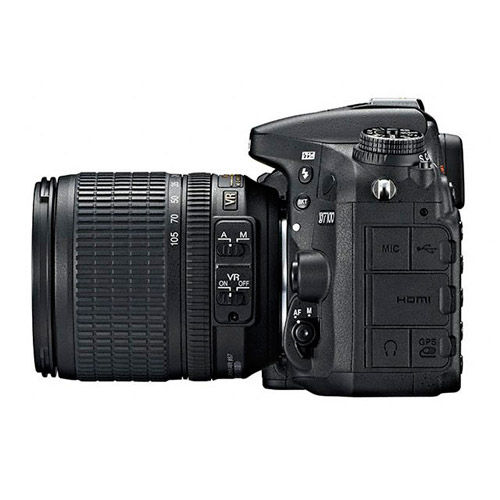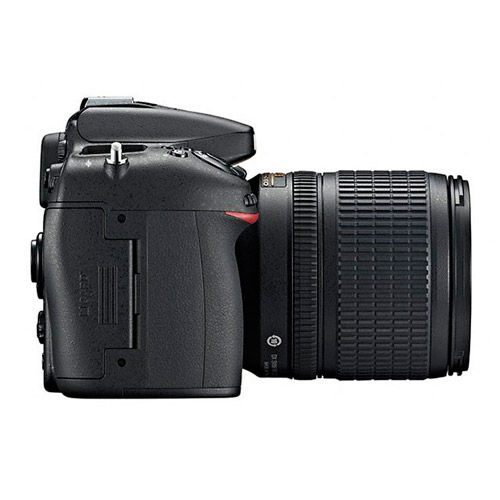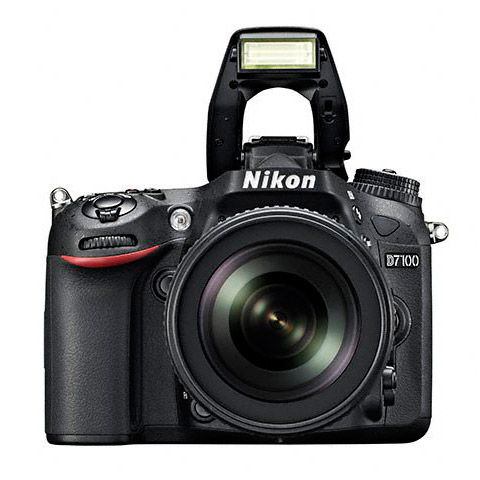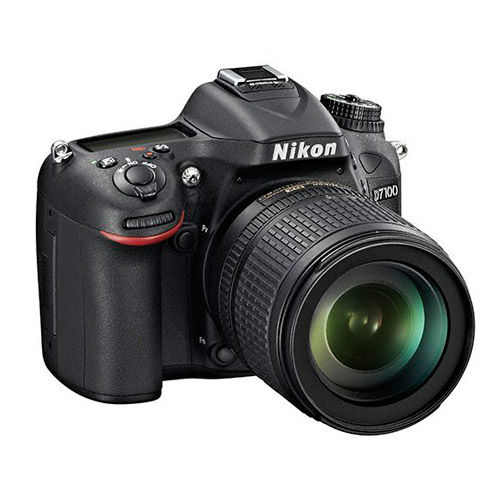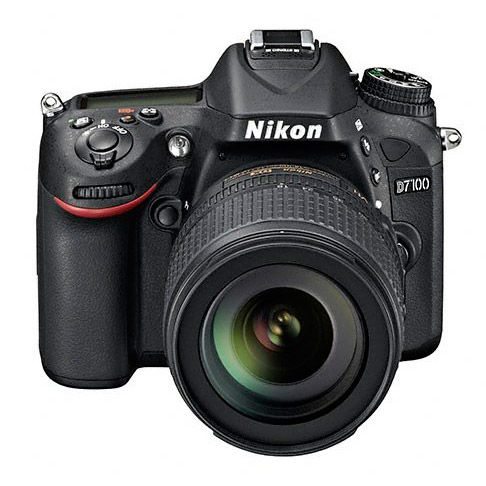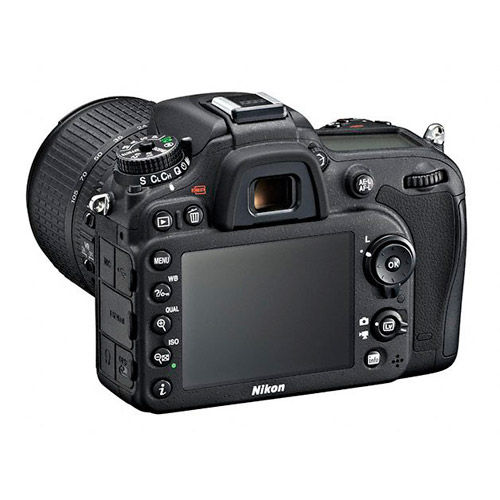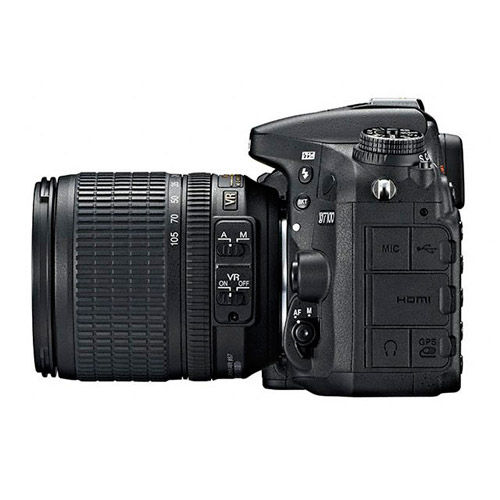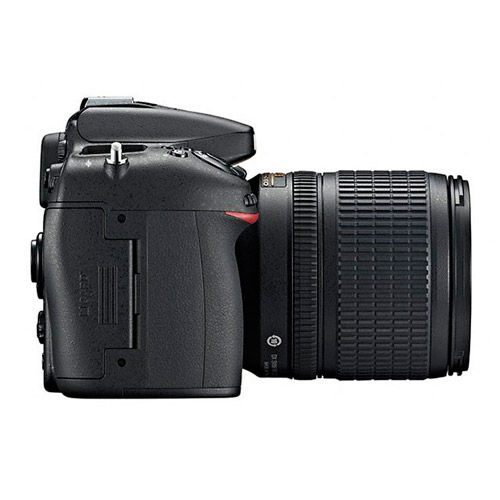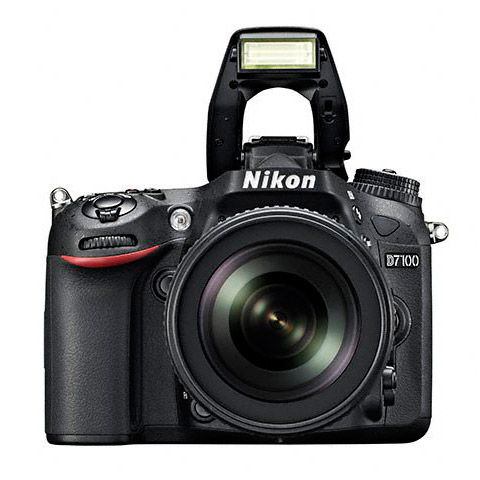 Used Details
Item Condition: In excellent working condition, shows little wear. 12,771 Acuatio
Warranty: 90 day Vistek warranty.
Accessories: With battery,charger & strap
Used item may not be exactly as shown.
Check Used Details for more information.
Product Highlights
24.1 MP

CMOS Sensor

APS-C

Format

6 FPS

Continuous Shooting

ISO 100-6400

Expandable to 25600

Full HD 1080p Video Recording at 60i fps

Camera Body
Vistek Locations
Please call and verify availability at the store as stock changes daily.
Ultimate image quality.
Create without limitation.
The new flagship of Nikon's DX-format HD-SLR lineup. Achieve a thrilling new level of image quality and sharpness thanks to a specially designed 24.1-MP DX-format CMOS sensor. Enjoy speed, precision and convenience at every step, from shooting up to 6 fps to instantly sharing your shots with the optional WU-1a Wireless Mobile Adapter. Create dazzling Full HD 1080p videos and ultra-smooth slow-motion or time-lapse sequences. Unleash the power of Nikon's nimble DX-format system.
Unleash the power of Nikon's DX-format HD-SLR system.
Meet the new flagship of Nikon's outstanding DX-format HD-SLR line-up: the D7100. Incorporating recent advancements in HD-SLR technology, the D7100 brings a thrilling new level of image quality, speed, connectivity and creative capabilities—a specially designed 24.1-megapixel DX-format image sensor, superior low-light performance, ultra-precise autofocus and metering, advanced video recording features, built-in HDR, mobile connectivity and much, much more. Pair it with any of Nikon's superb NIKKOR DX- and FX-format lenses, versatile Speedlights and accessories, and the D7100 will be the centrepiece of your creativity for years to come.
Capture every detail true to life
Pure, sharp images
The D7100 marks an exciting advancement in image quality for high-resolution DX-format cameras. Nikon specially designed its 24.1-megapixel DX-format CMOS sensor without using an optical low pass filter (OLPF), resulting in the purest, sharpest images using D7100's DX-format CMOS sensor. Combine that with fantastic ISO performance at both ends of the spectrum—down to ISO 100 and up to ISO 6400—the processing speed and intelligence of EXPEED 3 and the extra lens reach of a 1.5x crop factor, and the D7100 is the ultimate tool for those seeking a lightweight DX-format HD-SLR.
Speed and precision in harmony
High-speed shooting with flawless metering and autofocus
When the action speeds up, fire a blazing fast 6 frames per second continuously for up to 100 shots. Building on the acclaimed autofocus system from the D300s, the D7100 uses 51 focus points, including 15 cross-type sensors for detecting both vertical and horizontal contrast variations, to achieve fast, precise focus. The central cross-type sensor works all the way down to f/8, a huge advantage when using compatible teleconverters. At the same time, a highly accurate 2016-pixel RGB sensor evaluates every scene, taking into account brightness, contrast, subject distance and colour, for spot-on auto operations like Face-Priority and full-time autofocus during video capture.
Wireless sharing and control
Compatible with the WU-1a Wireless Mobile Adapter*
The D7100 makes it easy to share your great photos immediately, wherever you are. Connect the optional WU-1a Wireless Mobile Adapter* and instantly transfer shots to a compatible smartphone or tablet, then upload them to the web, send by email or text—share them however you like. With Nikon's free Wireless Mobile Utility installed on your smartphone or tablet (available for both Android and iOS), you can also remotely control the D7100. Use your phone or tablet as a Live View monitor to take shots without having the camera in your hands, a huge advantage for everything from self portraits to digiscoping with a Nikon fieldscope.
*sold separately
Create movies that amaze
Dazzling 1080p videos, slow-motion and time-lapse sequences
With full-time autofocus and manual exposure control during video recording, a built-in stereo mic and an external stereo mic jack, headphone and HDMI jacks, the D7100 achieves exceptional cinematic reproduction and quality. Record in several high-definition formats: 1080p at 60i/50i/30/25/24 fps or 720p at up to 60p for ultra-smooth slow-motion sequences. Dual SD card slots give you additional recording time, and an all new 60i function enables smooth playback on HDTVs or external monitors. And, of course, every shot looks great through a NIKKOR lens. Create beautiful background blur with the AF-S DX NIKKOR 35mm f/1.8G, or use the AF-S DX NIKKOR 10-24mm for an ultra-wide-angle view that's perfect for establishing shots and working in tight interiors.
Creativity on demand
The D7100 will inspire your creativity to new heights. Built-in HDR (High Dynamic Range) combines shots taken simultaneously at different exposures into one beautifully rich, high-contrast image. A dedicated Picture Control gives you instant access to the colour characteristics of your images, and spot White Balance control for Live View shooting makes setting the white balance as easy as pointing to the area in the frame that should be white. You can even apply artistic Image Effects to both stills and videos in real-time.
High-end design
The D7100 has the comfortable handling and durability of a high-end Nikon camera. A durable magnesium alloy body with moisture and dust resistance protects the camera's internal parts from the elements. A new 3.2-inch ultra-high-resolution 1,229K-dot LCD monitor provides crisp image playback, menu adjustments and Live View shooting, and a new viewfinder with a low-power consumption electro-luminescent (EL) data display provides approx. 100% frame coverage.
*Lens not included.
Product Specifications
Camera Specifications
Type
Single-lens reflex digital camera
Lens Mount
Nikon F bayonet mount
Picture Angle
Nikon DX format
Effective Pixels
24.1 million
Sensor Size
23.5mm x 15.6mm
Image Sensor Format
DX
Image Sensor Type
CMOS
Total Pixels
24.71 million
Dust-reduction system
Image sensor cleaning
Dust-Off Reference Photo
Yes
Image Area (pixels
DX-format
(L) 6,000 x 4,000
(M) 4,494 x 3,000
(S) 2,992 x 2,000
1.3X Crop Mode
(L) 4,800 x 3,200 (13.5 MP)
(M) 3,600 x 2,400 (8.6 MP)
(S) 2,400 x 1,600 (3.8 MP)
Photographs In Movie Live View (16:9)
(L) 6,000 x 3,368 (20.2 MP)
(M) 4,496 x 2,528 (11.4 MP)
(S) 2,992 x 1,680 (5.0 MP)
Photographs Taken In Movie Live View Using The 1.3X Crop (16:9)
(L) 4,800 x 2,696 (12.9 MP)
(M) 3,600 x 2,024 (7.3 MP)
(S) 2,400 x 1,344 (3.2 MP)
File Format Still Images
JPEG: JPEG-Baseline compliant with fine (approx 1:4), normal (approx 1:8), or basic (approx 1:16) compression
NEF (RAW) + JPEG: Single photograph recorded in both NEF (RAW) and JPEG formats
NEF (RAW): Lossless compressed, compressed 12 or 14 bit
Picture Control
Landscape
Monochrome
Neutral
Portrait
Standard
User-customizable Settings
Vivid
Storage Media
SD
SDHC
SDXC
Card Slot
2 Secure Digital (SD)
File System
Compliant with DCF (Design Rule for Camera File System) 2.0
DPOF (Digital Print Order Format)
EXIF 2.3 (Exchangeable Image File Format for Digital Still Cameras
PictBridge
Viewfinder
Eye-level pentaprism single-lens reflex viewfinder
Viewfinder Frame Coverage
100% Horizontal
100% Vertical Approx
Viewfinder Magnification
0.94x Approx.
Viewfinder Eyepoint
19.5mm (-1.0m¯¹)
Viewfinder Diopter Adjustment
-2.0 to +1.0m-1
Focusing Screen
Type B BriteView Clear Matte Mark II screen
Reflex Mirror
Quick-return type
Lens Aperture
Instant-return type
Depth-of-field Control
Yes
Lens Compatibility at a Glance***
AF-S or AF lenses fully compatible
Metering with AI lenses
Compatible Lenses
AF NIKKOR, including type G and D lenses (some restrictions apply to PC Micro-NIKKOR lenses and DX lenses.
AI-P NIKKOR lenses, and non-CPU AI lenses (exposure modes A and M only)
Electronic rangefinder can be used with lenses that have a maximum aperture of f/5.6 or faster (the electronic rangefinder supports the centre 1 focus point with lenses that have a maximum aperture of f/8 or faster).
IX NIKKOR lenses, lenses for the F3AF, and non-AI lenses cannot be used.
Shutter type
Electronically controlled vertical-travel focal-plane
Shutter Speed
1/8000 to 30 sec. in steps of 1/3 or 1/2 EV
Bulb
Fastest Shutter Speed
1/8000 sec.
Slowest Shutter Speed
30 sec.
Flash Sync Speed
Up to 1/250 sec.
Synchronizes with shutter at 1/320 s or slower
Bulb Shutter Setting
Yes
Shutter Release Modes
Continuous low-speed [CL] mode; 1-6 frames per second
Continuous high-speed [CH] mode; 6 frames per second
Interval timer photography supported
Mirror-up [Mup] mode
Quiet Shutter Release
Self-timer mode
Single-frame [S] mode
Continuous Shooting Options
DX-format
CH: Up to 6 frames per second
CL: Up to 1-6 frames per second
1.3X Crop Mode
CH: Up to 7 frames per second
CL: Up to 1-6 frames per second
Top Continuous Shooting Speed at full resolution
6 frames per second
Self-timer
2, 5, 10, 20 sec.; 1 to 9 exposures Timer duration electronically controlled
Exposure Metering System
TTL exposure metering using 2,016-pixel RGB sensor
Metering Method
Centre-weighted: Weight of 75% given to 8mm circle in centre of frame
Matrix: 3D colour matrix metering II (type G and D lenses); colour matrix metering II (other CPU lenses)
Spot: Meters 3.5mm circle (about 2.5% of frame) centre on selected focus point
Metering Range
0 to 20 EV (3D colour matrix or centre-weighted metering)
2 to 20 EV (Spot metering at ISO 100 equivalent, f/1.4 lens at 20°C/68°F)
Exposure Meter Coupling
CPU
AI
Exposure Modes
Aperture-Priority (A)
Manual (M)
Programmed auto with flexible program (P)
Shutter-Priority Auto (S)
Scene Modes
Autumn Colours
Beach / Snow
Blossom
Candlelight
Child
Close-up
Dusk / Dawn
Food
Landscape
Night Landscape
Night Portrait
Party / Indoor
Pet Portrait
Portrait
Sports
Sunset
Exposure Compensation
±5 EV in increments of 1/3 or 1/2 EV
Exposure Bracketing
2 to 5 frames in steps of 1/3, 1/2, 2/3, 1, 2, or 3 EV
Exposure Lock
Yes
Mirror Lock Up
Yes
ISO Sensitivity
ISO 100 - 6400
Hi-1 (ISO 12,800)
Hi-2 (ISO 25,600)
Lowest Standard ISO Sensitivity
100
Highest Standard ISO Sensitivity
6400
Highest Expanded ISO Sensitivity
Hi-2 (ISO 25,600 equivalent)
Expanded ISO Sensitivity Options
Hi-1 (ISO-12,800 equivalent)
Hi-2 (ISO 25,600 equivalent)
Long Exposure Noise Reduction
Yes
High ISO Noise Reduction
Low
Normal
High
Off
Active D-Lighting
Auto
Extra High
High
Normal
Low
Off
D-Lighting Bracketing
2-3 frames
2 frames using selected value for one frame or 3 frames using preset values for all frames
Single-point AF Mode
Yes
Dynamic AF Mode
Number of AF points: 9, 21, 51 and 51 (3D-tracking)
Auto-area AF Mode
Yes
Autofocus System
Nikon Multi-CAM 3500DX autofocus sensor module with TTL phase detection
Detection Range
-2 to 19 EV (ISO 100, 68°F/20°C)
Lens Servo
Autofocus (AF): Single-servo AF (AF-S); continuous-servo AF (AF-C); auto AF-S/AF-C selection (AF-A); predictive focus trackinga ctivated automatically according to subject status
Manual focus (MF): Electronic rangefinder can be used
Focus Point
Can be selected from 51 or 11 focus points
AF-area mode

9, 21 or 51 point Dynamic-area AF
Auto-area AF
Single-point AF
3D-tracking (51 points)

Focus Lock
Focus can be locked by pressing AE-L/AF-L button
Focus can be locked by pressing shutter-release button halfway (single-servo AF)
Focus Modes
Auto AF-S/AF-C selection (AF-A)
Continuous-servo (AF-C)
Face-Priority AF available in Live View only and D-Movie only
Full-time Servo (AF-A) available in Live View only
Manual (M) with electronic rangefinder
Normal area
Single-servo AF (AF-S)
Wide area
Maximum Autofocus Areas/Points
51
Autofocus Sensitivity
-2 to +19 EV (ISO 100, 20°C/68°F)
Autofocus Fine Tune
Yes
Built-in Flash
Yes
Flash Bracketing
2 to 3 frames in steps of 1/3, 1/2, 2/3, 1 or 2 EV
Built-in Flash Distance
Approx. 12/39, 12/39 with manual flash (m/ft, ISO 100, 20 °C/68 °F)
X-Sync Speed
1/250
Top FP High Speed Sync
Up to 1/8000
Flash Control
TTL: i-TTL flash control using 2,016-pixel RGB sensor is available with built-in flash and SB-910, SB-900, SB-800, SB-700, SB-600, or SB-400; i-TTL balanced fill-flash for digital SLR is used with matrix and centre-weighted metering, standard i-TTL flash for digital SLR with spot metering
Flash Sync Modes
Auto
Auto FP High-Speed Sync supported
Auto with red-eye reduction
Auto slow sync
Auto slow sync with red-eye reduction
Fill-flash
Front-curtain sync (normal)
Rear-curtain sync
Red-Eye reduction
Red-Eye reduction with slow sync
Slow sync
Flash Compensation
-3 to +1 EV in increments of 1/3 or 1/2 EV
Flash-ready indicator
Lights when built-in flash or optional flash unit is fully charged; flashes after flash is fired at full output
Accessory Shoe
Yes
Nikon Creative Lighting System (CLS)
Advanced Wireless Lighting supported with SB-910, SB-900, SB-800, or SB-700 as a master flash and SB-600 or SB-R200 as remotes, or SU-800 as commander
Built-in flash can serve as master flash in commander mode
Auto FP High-Speed Sync and modeling illumination supported with all CLS-compatible flash units except SB-400; Flash Colour Information Communication and FV lock supported with all CLS-compatible flash units
Flash Sync Terminal
Sync Terminal Adapter AS-15 (available separately)
White Balance
Auto
Choose colour temperature (2500K–10000K)
Cloudy
Direct Sunlight
Flash
Fluorescent (7 types)
Incandescent
Preset Manual
Shade
White Balance Bracketing
3 shots in steps of 1
Live View Shooting
Photography Live View Mode
Movie Live View Mode
Live View Lens servo
Autofocus (AF): Single-servo AF (AF-S); full-time-servo AF (AF-F)
Manual focus (MF)
Live View AF-area mode
Face-priority AF
Wide-area AF
Normal-area AF
Subject-tracking AF
Live View Autofocus
Contrast-detect AF anywhere in frame (camera selects focus point automatically when face-priority AF or subject-tracking AF is selected)
Live View Scene Auto Selector
Auto mode
Auto (flash off) mode
Movie Metering
TTL exposure metering using main image sensor
Movie Maximum recording time
20 minutes at highest quality
29 minutes 59 seconds at normal quality
Movie File Format
MOV
Movie Video Compression
H.264/MPEG-4 Advanced Video Coding
Movie Audio recording format
Linear PCM
Movie
HD 1,920x1,080 / 60i
HD 1,920x1,080 / 50i
HD 1,920x1,080 / 30 fps
HD 1,920x1,080 / 25 fps
HD 1,920x1,080 / 24 fps
HD 1,280x720 / 60 fps
HD 1,280x720 / 50 fps
Movie Audio
Built-in microphone, stereo
External stereo microphone (optional - sold separately)
Microphone sensitivity can be adjusted
Monitor Size
3.2 in. diagonal
Monitor Resolution
1,228,800 Dots
Monitor Type
Wide Viewing Angle TFT-LCD
Monitor Angle of View
170-degree wide-viewing angle
Monitor Adjustments
Brightness, 3 levels
Brightness control using ambient brightness sensor
Virtual Horizon Camera Indicator
Yes
Playback Functions

Auto Image Rotation
Full-Frame and Thumbnail (4, 9, or 72 images or calendar)
Highlights
Histogram Display
Image Comment
Movie Playback
Movie Slideshow
Playback with Zoom
Slideshow

In-Camera Image Editing
Colour Balance
Colour Outline
Colour Sketch
D-Lighting
Edit Movie
Filter Effects
Fisheye
Image Overlay
Miniature Effect
Monochrome
NEF (RAW) Processing
Perspective Control
Quick retouch
Red-Eye Correction
Resize
Selective Colour
Side-by-Side Comparison
Straighten
Trim
Image Comment
Yes
Interface
Accessory Terminal: Remote Cord: MC-DC2 (sold separately); GPS unit: GP-1 (sold separately)
HDMI Output: Type C mini-pin HDMI connector
Hi-speed USB
Stereo Microphone Input
WR-1 and WR-R10 wireless remote controller (sold separately)
Wi-Fi Functionality
Eye-Fi Compatible
WU-1a Wireless Mobile Adapter (sold separately)
UT-1 Communication Unit + WT-5A Wireless Transmitter (sold separately)
GPS
GP-1 GPS unit (sold separately)
GP-1A GPS unit (sold separately)
Save/Load Camera settings
Yes
Total custom Settings
50
My Menu
Yes with customization
Recent Settings
Yes
Supported Languages
Arabic
Bengali
Brazilian Portuguese
Chinese (Simplified and Traditional)
Czech
Danish
Dutch
English
Finnish
French
German
Greek
Hindi
Hungarian
Indonesian
Italian
Japanese
Korean
Norweigan
Persian
Polish
Portuguese
Romanian
Russian
Spanish
Swedish
Tamil
Thai
Turkish
Ukrainian
Vietnamese
Date, Time and Daylight Savings Time Settings
Yes
World Time Setting
Yes
Battery / Batteries
EN-EL15 Lithium-ion Battery
Battery Life (shots per charge)
950 shots (CIPA)
AC Adapter
EH-5b AC Adapter; requires EP-5B Power Connector (sold separately)
Battery Charger
MH-25 Quick Charger
Tripod Socket
1/4 in.
Approx. Dimensions
(135.5mm)
(106.5mm)
(76mm
Approx. Weight
(675g) camera body only
Operating Environment
0–40 °C
Nikon D7100 Body
Looking for a personal touch? Not sure if you are choosing the right product? Our staff is here to help.
We want to make sure you get the right product for your needs.
Our staff will help you understand the options available so you can be confident in your purchase.
As the country's leading Professional Imaging retailer, Vistek is in the perfect position to ensure you make the right choice.
Contact us today for a personal touch.