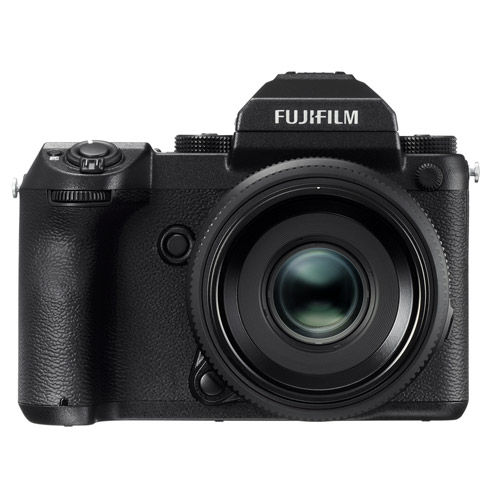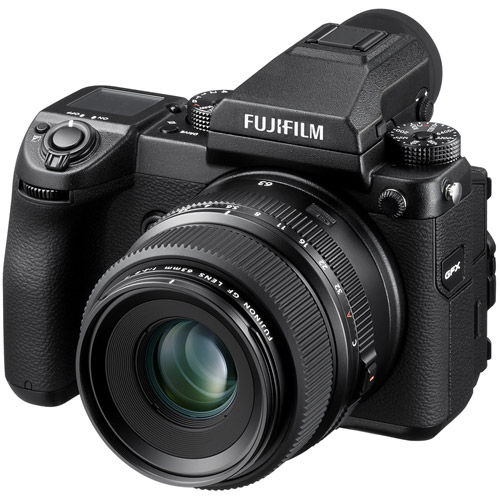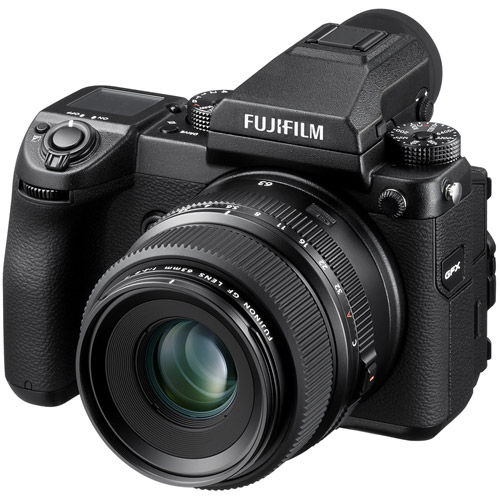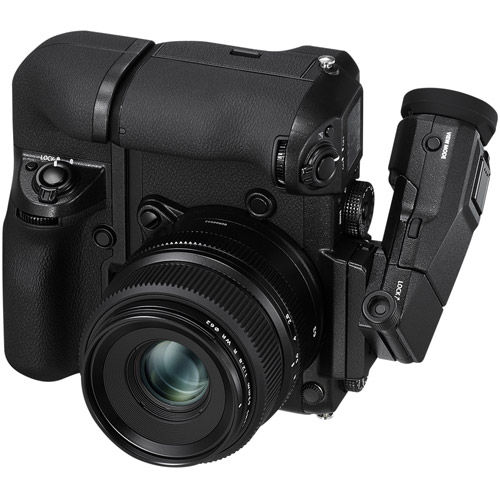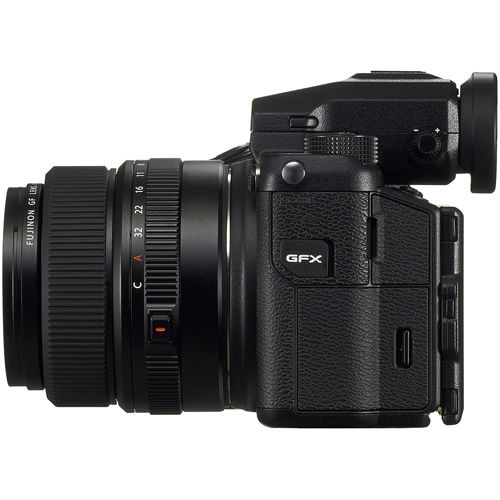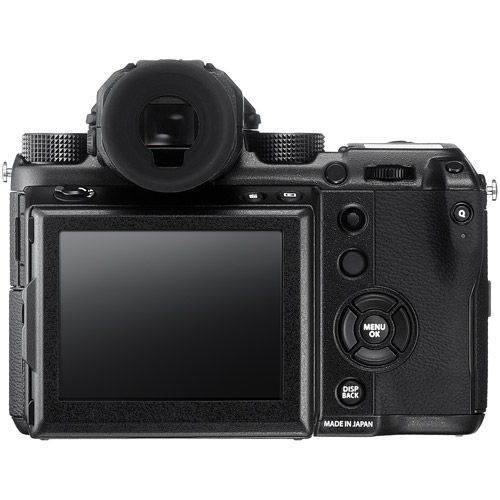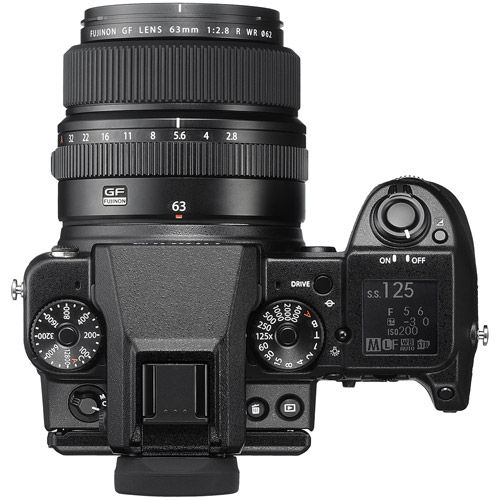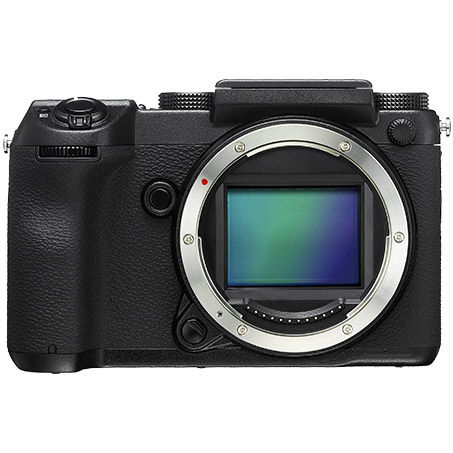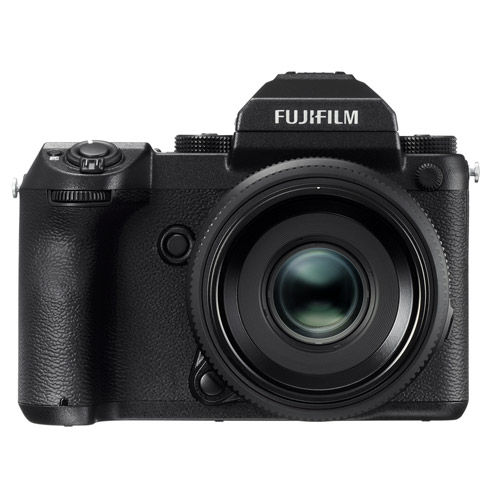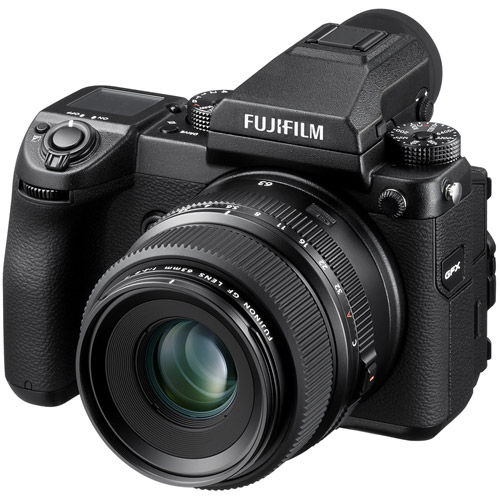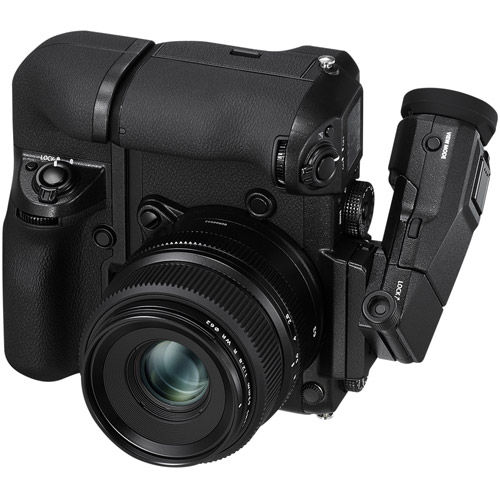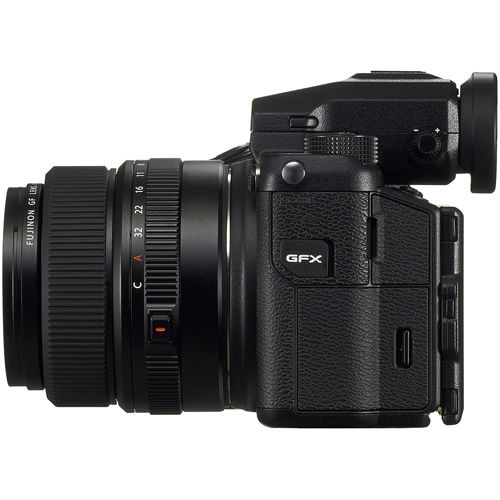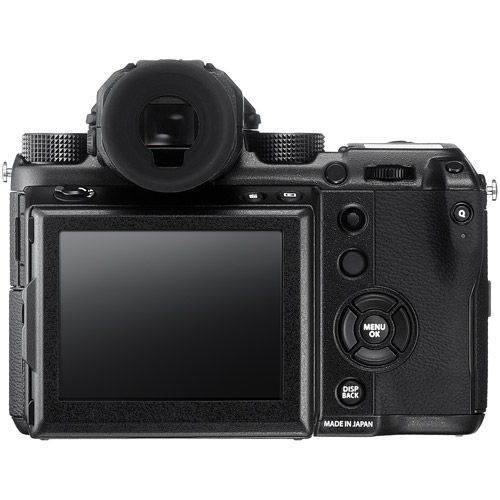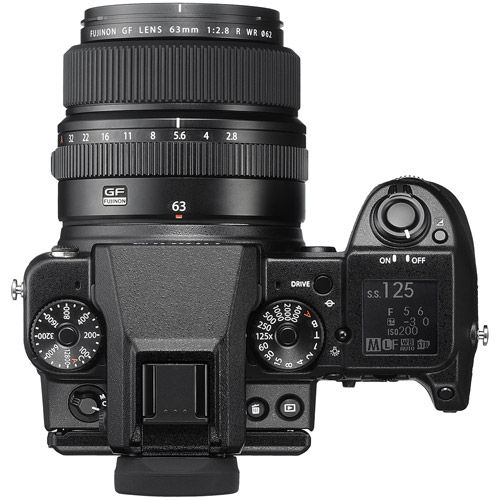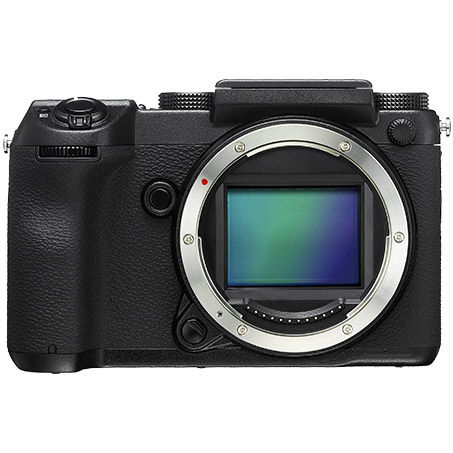 Used Details
Item Condition: Minor signs of use.
Warranty: 90 day Vistek warranty.
Accessories: Includes battery, charger, body cap, strap, manual, and box.
Used item may not be exactly as shown.
Check Used Details for more information.
Product Highlights
51.4MP

CMOS Sensor

Medium

Format

3 FPS

Continuous Shooting

ISO 100-12800

Expandable to 50-102400

Full HD

(1920 x 1080p) at 30 fps

147.5 x 94.2 x 91.4 mm (5.81 x 3.71 x 3.6")

Dimensions

740 g (26.1 oz.)

Weight

Tilting

Touchscreen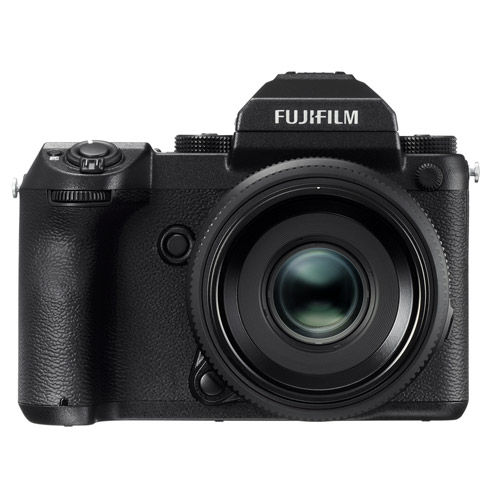 Fujifilm GFX 50s Medium Format Mirrorless Body (no lens) 51.4 MP
Fujifilm GFX 50s Medium Format Mirrorle...
Web Availability:
In Stock
Product is In Stock in our Warehouse or in one of our store locations. We will confirm stock is available and process your order. If the available stock is sold before your order is processed, you will receive an email from us.
In-store or Curbside Pick-up
Call for Availability in Edmonton
Vistek Locations
Please call and verify availability at the store as stock changes daily.
GFX 50s
FUJIFILM G Format 43.8 × 32.9mm Sensor with 51.4 Megapixels
FUJIFILM GFX 50S combines an extraordinary sensor, processor and design with FUJINON lenses to give users the ultimate photography experience. The innovative GFX system utilizes a Fujifilm exclusive 43.8 x 32.9mm (FUJIFILM G Format) 51.4MP CMOS sensor with approximately 1.7x the area of a 35mm sensor.

The GFX 50S combines the heritage of over 80 years of imaging and the innovative award-winning functional design of our X Series digital camera system in the relentless pursuit of image quality. The GFX 50S 51.4MP sensor shows its true potential when making large format prints, capturing majestic landscape photos or reproducing historical documents.
The game has changed. Medium-format re-invented.
New 51.4MP FUJIFILM G Format 43.8 x 32.9mm sensor

With approximately 1.7x the area of a 35mm sensor allows multiple aspect ratios (4:3, 3:2, 16:9, 1:1, 65:24, 5:4, 7:6) to capture great textures and subtlety of tones
The High-performance X Processor Pro process engine

Also used in the X-Pro2 and X-T2 cameras, this process engine allows photographers to use Fujifilm's proprietary Film Simulations with a Medium Format sensor and also increases response times
3.69M dot organic OLED electronic viewfinder

Detachable to allow for flexible operation. Users can attach the accessory EVF-TL1 EVF tilt adapter (sold separately) to allow the finder to be tilted to 90° vertically and swung ±45°
Compact and lightweight weather and dust resistant body

Rated to -10C constructed from magnesium alloy and when paired with the FUJINON GF63mmF2.8 R WR weighs only 60% of a medium format DSLR camera equipped with a sensor of the same size for maximum flexibility and mobility
3.2 inch, 2.36M dot touch three-directional tilting LCD screen

With touch operation for the menu, focusing points and image playback improves operability and makes viewing images and checking focus easier

Obtaining the Ultimate in Photo Image Quality
Since the introduction of the X100 in 2011, Fujifilm has strived to achieve the world's highest level of image quality with its X Series of cameras. The latest and the most advanced addition is the new medium-format mirrorless camera "GFX."
It uses the new large-diameter "G Mount" and incorporates a large 43.8x32.9mm CMOS sensor in the first-ever such move by Fujifilm. Boasting the effective pixel count of 51.4 million, the camera delivers superior sharpness and image quality that will satisfy professional photographers shooting commercial, fashion or fine-art landscapes.
It uses the "X Processor Pro" imaging processor, which provides Fujifilm's outstanding color and tone reproduction, delivering unparalleled photographic expression that can only be offered thanks to Fujifilm's unique expertise in medium-format cameras.
All New Mirrorless Camera with a Large Sized Sensor
The GFX is an all-new mirrorless camera system that revolutionizes the concept of medium-format cameras.
Compared to conventional medium-format digital cameras, the GFX is astonishingly lightweight and compact, and its dust and weather resistant body gives it the durability required for outdoor shoots.
A collection of accessories that meet the needs of photographers, including a vertical battery grip and a rotary adapter that can rotate the detachable electronic viewfinder to any angle to suit any scene will be launched at the same time. The camera also supports tethered shooting, which has become an essential part of the professional photographers' workflow, and will be compatible with various RAW conversion application software.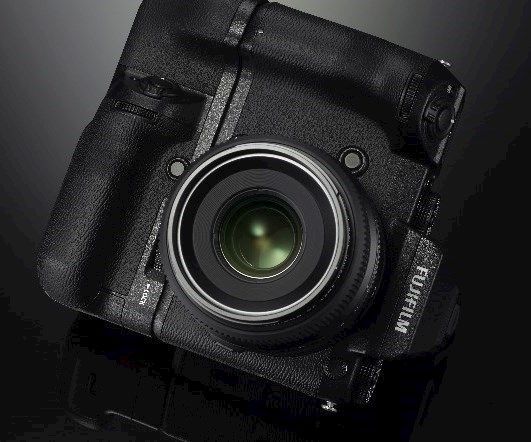 Fresh Descriptive Performance
New Lenses and New Lens Mount
The design and manufacturing expertise nurtured over many years of FUJINON lens development has been used to produce lenses with the world's highest level of image resolution. Unique to the new GFX, Fujifilm has developed a new "G Mount" with a short flange back distance of just 26.7mm, an advantage of the mirrorless camera system.
Initial lens lineup consists of six lenses; a standard prime "GF63mmF2.8 R WR" (equivalent to 50mm in the 35mm format), a wide-angle standard zoom "GF32-64mm F4 R LM WR" (equivalent to 25-51mm in the 35mm format) and a mid-telephoto macro 1:0.5 "GF120mmF4 Macro R LM OIS WR" (equivalent to 95mm in the 35mm format), a fast aperture mid-telephoto "GF110mmF2 R LM WR" (equivalent to 87mm in the 35mm format), a super wide "GF23mmF4 R LM WR" (equivalent to 18mm in the 35mm format), a wide "GF45mmF2.8 R WR" (equivalent to 35mm in the 35mm format).
Additional Features:
1.28 inch customizable LCD sub monitor on the top of the body displays important exposure data such as aperture and shutter speed and is extremely useful when shooting on a tripod or when tethered to a computer
Up to 16x live view magnification
Live RGB color histogram display with highlight alert
Focal plane shutter with flash sync up to 1/125. Get HSS with the Fujifilm EF-X500 flash.
Manual exposure dials and controls with C position in black
117-point (9 x 13 / maximum of 425 points when miniaturized) high precision contrast AF can be adjusted using the same focus lever found of the X-Pro 2
Live HDMI output
USB 3.0 Tethered support with Live View using either the HS-V5 and LR using Adobe Plug in Pro.

Inspiration and Challenge for Photographic Expression
"A camera is a tool for creating artwork."
Fujifilm has always stood by this philosophy when manufacturing photographic equipment.
The main objective is to create art - i.e. "photographs". Fujifilm's history of camera production began in 1948 with the launch of the FUJICA Six I BS 6x6 folding viewfinder camera. Since then, the company has consistently communicated, through its cameras, the "joy of photography." Medium-format cameras can be described as the origin of Fujifilm photographic equipment. In order to address the needs of professional and enthusiast photographers, the company began a pursuit for greater shooting applications and operability, taking its evolution of camera equipment to a path distinctively different from that of its competitors. The FUJICA G690 was designed for tour group photography, the FUJICA GS645 was the ultimate lightweight and compact camera, the FUJICA PANORAMA G617 Professional was a medium-format panorama camera with the long side of the frame measuring 6x17cm, the FUJI GX680 Professional was a portrait camera equipped with a film holder that revolves according to the portrait / landscape image orientation and the GA645 was the world's first autofocus, fully-automatic medium-format camera. In its camera history, Fujifilm tirelessly pursued the ultimate in medium-format cameras, advancing technology and image quality in the process.
Fujifilm's Photographic Image Quality
For over 80 years, Fujifilm has, as the company name suggests advanced as a photographic film manufacturer.
It developed various types of photo films in search of expressive colour reproduction. Upon encountering a scene that evokes an emotional response, we tend to remember the atmosphere, the emotions felt, and the colours of the scene. Fujifilm carried out many years of research and development in an attempt to faithfully reproduce the colours in your mind. These efforts led to the development of Japan's first motion picture film, and the eventual launch of FUJICOLOR N100, heralding the age of colour photography. With FUJICOLOR F-II 400, ISO400 became a practical and usable ISO sensitivity, FUJICOLOR REALA achieved colour reproduction as close to what the human eye sees as practically possible and FUJICHROME Velvia ultra-vivid colour reversal film revolutionized the approach to colour reproduction. Fujifilm released a series of photographic film products that delivered uniquely iconic colour presentations and this know-how has now been reborn in the world of digital imaging.
The World's Most Advanced Expertise in Lens Development
When discussing Fujifilm cameras, we cannot leave out the FUJINON high-performance lenses.
With an initial selection of three FUJINON lenses - the GF63mmF2.8 R WR, the GF32-64mmF4 R LM WR, and the GF120mmF4 R LM OIS WR Macro. These lenses encapsulate the design philosophy of FUJINON lenses that are renowned by photographers around the world. Three additional lenses will be added later in 2017.
Fujifilm successfully developed new optical glass materials and the compression molding technology to produce lenses that were exceptionally fast. In 1956, the company developed "FUJIC," the first electronic digital computer in Japan. Made up of some 20,000 parts, Fuji was used to calculate and design lenses of even greater performance, and is still on display at the National Museum of Nature and Science in Tokyo as a significant invention in the history of science. The endeavor for better image quality continued with the evolution of large-format and medium-format cameras. In the 1970's, when commercial and business photographers embraced colour technology, Fujifilm launched a series of medium-format and large-format lenses that delivered enhanced sharpness and natural colours that could only be achieved because of its photographic film background. The technologies developed in those days, such as the "Super EBC" multi-layer coating, formed the foundation for the highly regarded interchangeable "XF lenses" used in today's X series digital cameras. FUJINON lenses will continue their evolution into the future.
Product Specifications
GFX 50s

Number of effective pixels
51.4 million pixels
Image sensor
43.8mm x 32.9mm Bayer array with primary color filter
Sensor Cleaning system
Ultra Sonic Vibration
Storage media
SD Card (-2G) / SDHC Card (-32G) / SDXC Card (-256G) UHS-I / UHS-II*1
File format

Still image
JPEG (Exif Ver.2.3)*2, RAW : 14bit RAW(RAF original format), RAW+JPEG, 8-bit TIFF(In-camera Raw Conversion Only)

Movie
MOV (MPEG-4 AVC / H.264, Audio : Linear PCM / Stereo sound 48KHz sampling)

Number of recorded pixels

L: (4:3) 8256 x 6192 / (3:2) 8256 x 5504 / (16:9)8256 x 4640 / (1:1) 6192 x 6192 (65:24)8256 x 3048 / (5:4) 7744 x 6192 / (7:6) 7232 x 6192

S: (4:3) 4000 x 3000 / (3:2)4000 x 2664 / (16:9)4000 x 2248 / (1:1) 2992 x 2992 (65:24)4000 x 1480 / (5:4) 3744 x 3000 / (7:6) 3504 x 3000

Lens mount
FUJIFILM G mount
Sensitivity

Standard Output Sensitivity:
AUTO1 / AUTO2 / AUTO3 (up to ISO12800) / ISO100-12800 (1/3 step)

Extended output sensitivity:
ISO50 / 25600 / 51200 / 102400

Exposure control
TTL 256-zone metering, Multi / Spot / Average / Center Weighted
Exposure mode
P(Program AE) / A(Aperture Priority AE) / S(Shutter Speed Priority AE) / M(Manual Exposure)
Exposure compensation
-5.0EV - +5.0EV, 1/3EV step
(movie recording : -2.0EV - +2.0EV)
Image Stabilizer
Supported with OIS type lenses
Shutter type
Focal Plane Shutter
Shutter speed

Mechanical Shutter
4sec. - 1/4000sec (P mode), 60 min. - 1/4000 sec. (All modes)
Bulb mode (up to 60min), TIME:60min. - 1/4000sec.

Electronic Shutter*3
4sec - 1/16000sec (P mode), 60min - 1/16000sec (All modes)
Bulb mode (up to 60 min), TIME:60min. - 1/16000sec.

Electronic Front Curtain Shutter*4
4sec. - 1/4000sec (P mode), 60 min. - 1/4000 sec. (All modes)
Bulb mode (up to 60 min), TIME:60min. - 1/16000sec.

Synchronized shutter speed for flash
1/125sec. or slower

Continuous shooting

Approx. 3.0 fps
( JPEG:Endless Lossless compression RAW : 13 Frames Uncompressed RAW : 8 Frames)
* When Using the Electronic Front Curtain Shutter

Approx. 1.8 fps
( JPEG : Endless Lossless Compression RAW : Endless Uncompressed RAW : 8 Frames)
* Recordable frames depends on recording media
* Speed of continuous shooting depends on shooting environment and shooting frames

Auto bracketing
AE Bracketing (2/3/5/7/9 frames) ±1/3EV - ±3EV, 1/3EV step
Film Simulation Bracketing (Any 3 types of film simulation selectable)
Dynamic Range Bracketing (100%, 200%, 400%)
ISO sensitivity Bracketing (±1/3EV, ±2/3EV, ±1EV)
White Balance Bracketing (±1, ±2, ±3)
Focus

mode
Single AF / Continuous AF / MF

type
TTL Contrast AF

AF frame selection
Single Point AF: EVF / LCD: 13x9 / 25x17 (Changeable Size of AF Frame Among 6 Types)
Zone AF: 3x3 / 5x5 / 7x7 from 117 Areas on 13x9 Grid
Wide/Tracking AF: (Up to 9 Area)
* AF-S : Wide
* AF-C : Tracking

White balance
Automatic scene recognition / Custom / Color temperature selection (K) / Preset : Daylight, Shade, Fluorescent light (Daylight), Fluorescent light (Warm White), Fluorescent light (Cool White), Incandescent light, Underwater
Self-timer
10sec. / 2sec.
Interval timer shooting
Yes (Setting : Interval, Number of shots, Starting time)
Flash modes

SYNC. MODE
* When EF-X500 is set
1ST CURTAIN / 2ND CURTAIN / AUTO FP(HSS)

FLASH MODE
TTL(FLASH AUTO / STANDARD / SLOW SYNC.) / MANUAL / OFF

Hot shoe
Yes (Dedicated TTL Flash compatible)
Viewfinder

0.5 inch Approx. 3.69 millions dots OLED Color Viewfinder Coverage of Viewing Area vs. Capturing Area : Approx. 100%

Eyepoint: Approx. 23mm (from the Rear End of the Camera's Eyepiece) , Diopter Adjustment: -4 - +2m-1

Magnification: 0.85x with 50mm Lens (35mm Equivalent) at infinity and Diopter set to -1.0m-1

Diagonal Angle of View: Approx. 40° (Horizontal Angle of View: Approx. 33°)

Built-In Eye Sensor

LCD monitor
3.2 inch, Aspect Ratio 4:3,
Approx. 2,360K-dot Tilt-Type, Touch Screen Color LCD Monitor (Approx. 100% Coverage)
Movie recording
[Full HD (1920x1080)] 29.97p / 25p / 24p / 23.98p 36Mbps up to Approx. 30 min.
[HD (1280x720)] 29.97p / 25p / 24p / 23.98p 18Mbps up to Approx. 30min.
Photography functions
Color, Sharpness, Highlight tone, Shadow tone, Noise reduction, Long exposure NR, Lens Modulation Optimizer, Color space, Pixel mapping, Select custom setting, Edit/Save custom setting, Store AF mode by orientation, Rapid AF, AF point display, Pre-AF, Face/Eye detection AF, AF+MF, Focus peak highlight, Focus check, Interlock spot AE & focus area, Instant AF setting (AF-S/AF-C), Depth-of-field scale, Release/Focus priority, Touch screen mode, Mount adapter setting, Red eye removal, Movie AF mode, RGB Histogram, Highlight alert, Electronic level, Preview depth of field, AE lock, AF lock, AF-ON, Multiple exposure
Touch Screen Mode

Shooting Mode
Touch AF, Focus Area, OFF

Playback Mode
Swipe, Zoom, Pinch-in / Pinch-out, Double-tap, Drag

Film Simulation mode
15 modes
(PROVIA / Standard, Velvia / Vivid, ASTIA / Soft, CLASSIC CHROME, PRO Neg.Hi, PRO Neg.Std, Black&White, Black&White+Ye Filter, Black&White+R Filter, Black&White+Gfilter, Sepia, ACROS, ACROS+Ye Filter, ACROS+R Filter, ACROS+G Filter)
Grain Effect
STRONG, WEAK, OFF
Color Chrome Effect
STRONG, WEAK, OFF
Dynamic range setting
AUTO, 100%, 200%, 400%
Advanced filter
Toy camera / Miniature / Pop color / High-key / Low-key / Dynamic tone / Soft focus / Partial color (Red / Orange / Yellow / Green / Blue / Purple)
Playback functions
Switch slot, RAW conversion, Erase, Erase selected frames, Crop, Resize, Protect, Image rotate, Red eye removal, Voice memo setting, Copy, Photobook assist, Multi-frame playback (with micro thumbnail), Favorites, RGB histogram, Highlight alert
Wireless transmitter

Standard
IEEE 802.11b / g / n (standard wireless protocol)

Encryption
WEP / WPA / WPA2 mixed mode

Access mode
Infrastructure

Wireless function
Geotagging, Wireless communication (Image transfer), View & Obtain Images, Remote camera shooting, instax printer print
Other functions
Exif Print, Date/Time, Time difference, 35 Languages, My menu setting, Sensor cleaning, Battery age, Sound set-up, EVF brightness, EVF color, LCD brightness, LCD color, Image disp, Auto rotate displays, Preview exp./WB in manual mode, Preview pic. effect, Framing guideline, Autorotate PB, Focus scale units, Disp. custom setting, Sub monitor setting, Focus lever setting, Edit/Save Quick menu, Function(Fn) setting, Selector button setting, Command dial setting, Shutter AF, Shutter AE, Shoot without lens, Focus ring, AE/AF-Lock mode, Expo. Comp. button setting, Touch screen setting, Lock, Auto power off, Shooting stand by mode, Auto power save, Frame No., Save org image, Edit file name, Card slot setting, Switch slot, Movie file destination, Copyright Info
Terminal

Digital interface
USB3.0 (High-Speed) / micro USB terminal
* connectable with Remote Release RR-90 (sold separately)

HDMI output
HDMI micro connector (Type D)

Other
ø3.5mm, stereo mini connector (Microphone) / ø3.5mm, stereo mini connector (Headphone) / ø2.5mm, Remote Release Connector DC IN 15V Connecter
* Compatible with AC-15V (Optional) Only / Hot shoe / Syncronized terninal

Power supply

NP-T125 Li-ion battery (included)
Battery life for still images*5
Approx. 400frames When GF63mmF2.8 R WR is set. (Auto power save ON)

Actual battery life of movie capture*5
* Face detection is set to OFF

Full HD : approx. 145 min
Continuance battery life of movie capture*5
* Face detection is set to OFF

Full HD : approx. 70 min.

Dimensions (WxHxD)

147.5 x 94.2 x 91.4 mm (5.81 x 3.71 x 3.60")

Minimum Depth
41.6 mm (1.64")

Weight

Approx. 825 g / 29.1 oz. (including battery and memory card)
Approx 920g / 32.5 oz. (including EVF)
Approx. 740 g / 26.1 oz. (excluding accessories, battery and memory card)

Operating Temperature
-10°C - +40°C (+14°F - +104°F)
Operating Humidity
10 - 80% (no condensation)
Starting up period
Approx 0.4sec.
* Fujifilm research

*1 Please see the Fujifilm website to check memory card compatibility.

*2 Exif 2.3 is a digital camera file format that contains a variety of shooting information for optimal printing.

*3 The Electronic Shutter may not be suitable for fast-moving objects or handheld shooting. Flash can not be used.

*4 When using the electronic front curtain shutter, the continuous shooting speed drops and using high speed shutter, the shutter switches to mechanical shutter. (1/640 sec. to 1/4000 sec.)

*5 Approximate number of frames or movie recording time that can be taken with a fully-charged based on CIPA Standard.
Fujifilm GFX 50s Medium Format Mirrorless Body (no lens) 51.4 MP
Looking for a personal touch? Not sure if you are choosing the right product? Our staff is here to help.
We want to make sure you get the right product for your needs.
Our staff will help you understand the options available so you can be confident in your purchase.
As the country's leading Professional Imaging retailer, Vistek is in the perfect position to ensure you make the right choice.
Contact us today for a personal touch.
Featured Products
Used
Condition: EXE+
$3,849.00
SAVE $550
Demo
Condition: EXE+
$11,199.99
SAVE $2,100