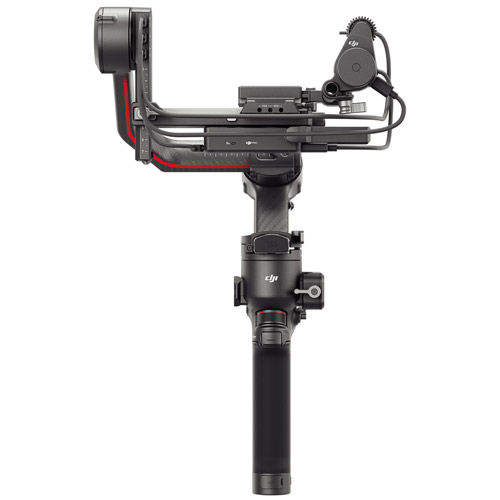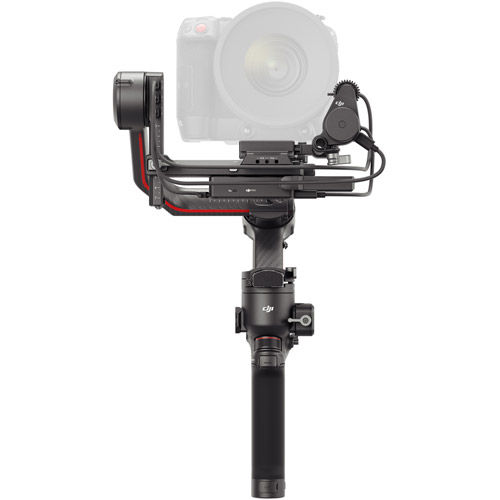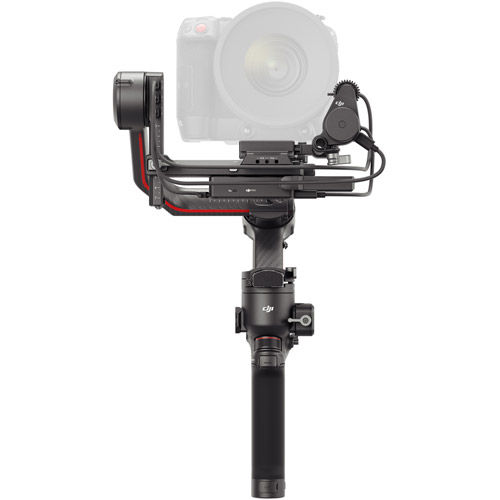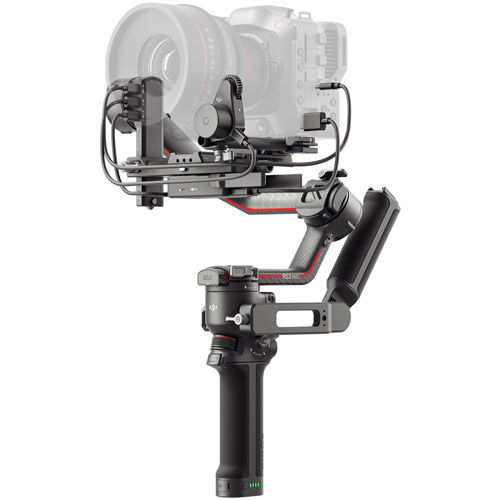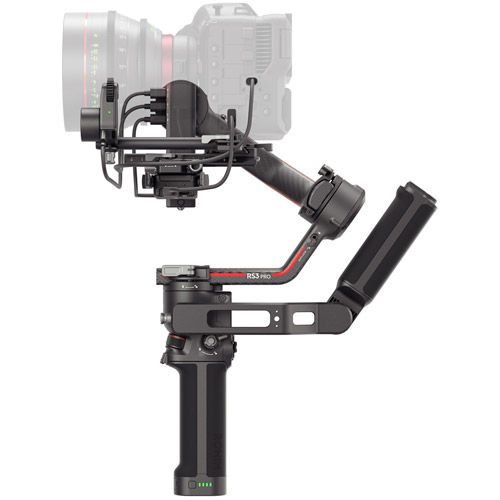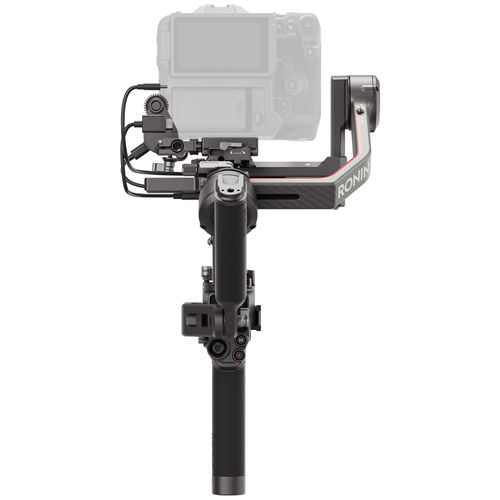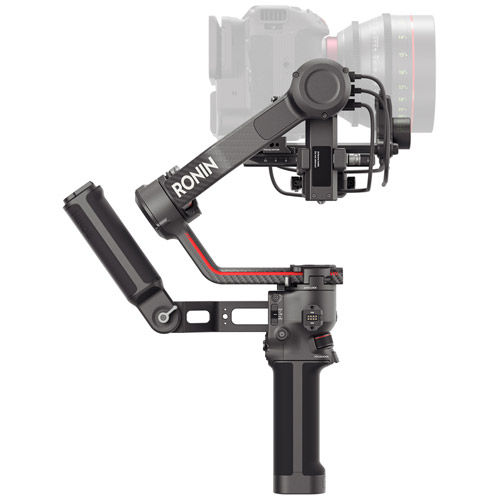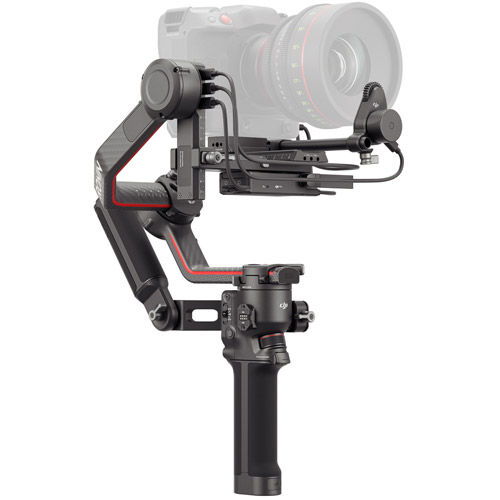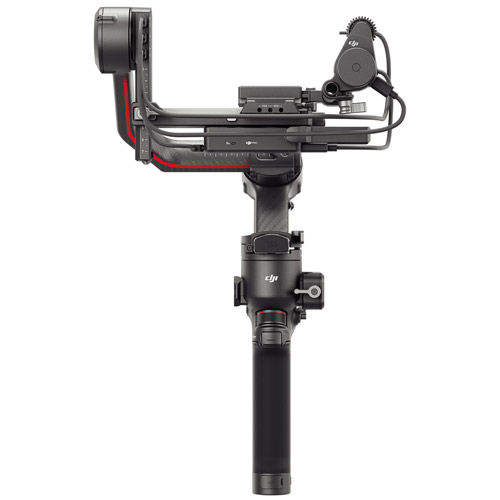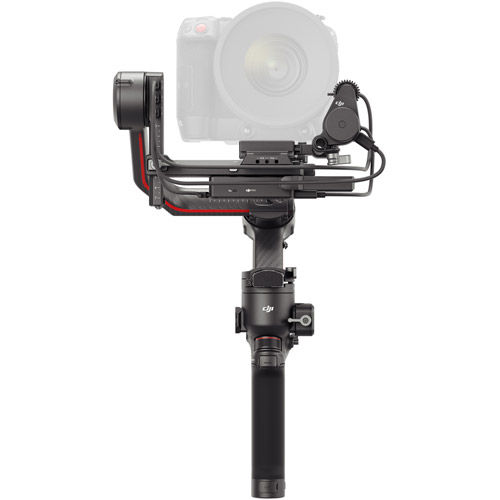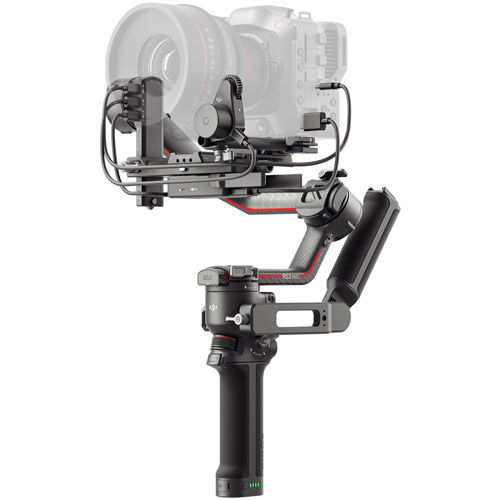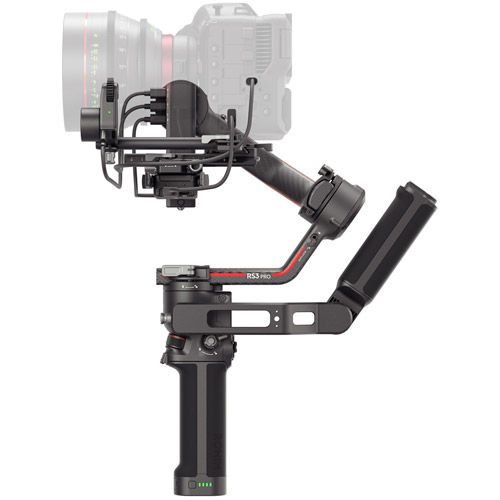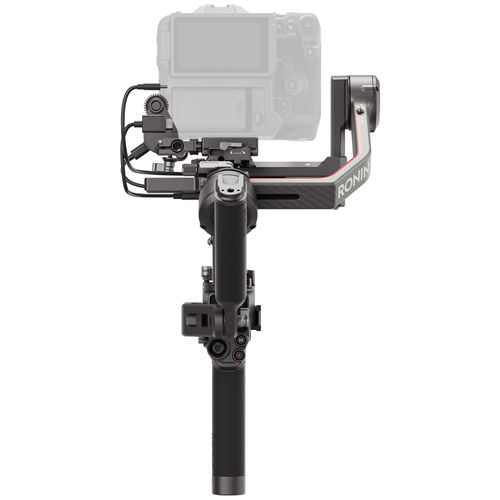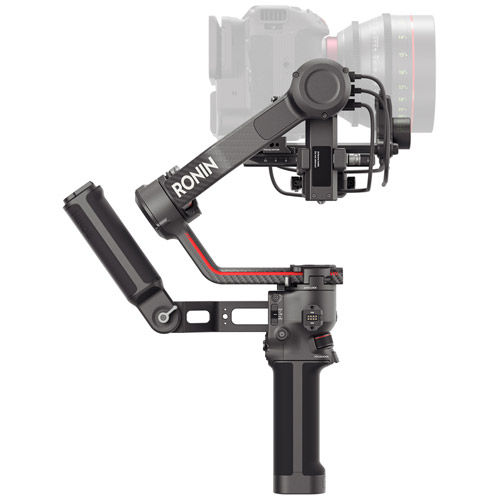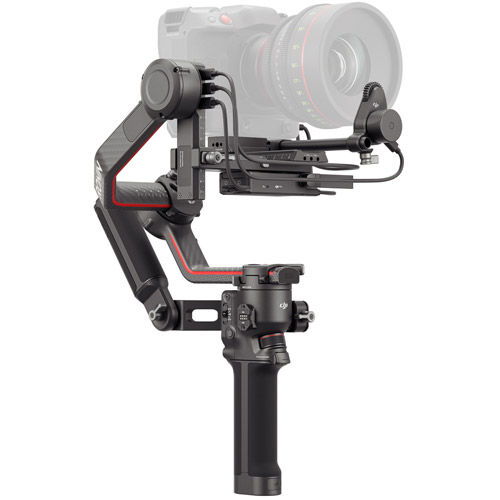 Webcode:

451635

• Mfr: 264433
Product Highlights
Designed for DSLR Cameras

4.5 kg (10 lbs)

Max. Load Capacity

360°

Pan/Tilt/Roll Axis Control

12 hr

Battery Life (With Grip)

268×276×68 mm (11×11×3")

Dimensions (Folded)

415×218×195 mm (16×8.5×8")

Dimensions (Unfolded)

Kit Includes Pro Combo Accessories
Kit Options:
Model:
Web Availability:
In Stock
Product is In Stock in our Warehouse or in one of our store locations. We will confirm stock is available and process your order. If the available stock is sold before your order is processed, you will receive an email from us.
In-store
Available in Mississauga
Available in Ottawa
Available in Toronto
Vistek Locations
Toronto In Stock
Ottawa In Stock
Mississauga In Stock
Calgary On Order
Edmonton On Order
Please call and verify availability at the store as stock changes daily.
RS 3 Pro
Nothing Out of Reach
Expanding on the powerful features of the Ronin series, DJI RS 3 Pro is an advanced, comprehensive camera expansion platform that empowers videographers and provides coordinated shooting solutions for professional crews. With DJI RS 3 Pro, nothing is out of reach.
Pro-Grade Design
Handle Big Payloads
RS 3 Pro uses extended carbon fiber axis arms to allow more balancing space for professional cameras, making it a perfect fit for cameras like the Sony FX6 or Canon C70 with 24-70mm F2.8 lenses, expanding creative possibilities.

The new Extended Lower Quick-Release Plate ensures more stable camera mounting, and is convenient for installing a lens support for more secure setups.

To make the balancing process easier, a fine-tuning knob has been added for the tilt axis to move the camera forward or backward more precisely, even down to the millimeter. With Teflon®-coated components, RS 3 Pro can be balanced with less friction and lower resistance, even when mounting heavy cameras.
Automated Axis Locks
RS 3 Pro allows you to get started fast to never miss a shot. Simply press and hold the power button and the three axes unlock and expand automatically, allowing you to start shooting within seconds. Press the power button once, and the axes automatically lock and enter sleep mode, making company move significantly more efficient. Press and hold the power button and it will fold and lock automatically.
High-Capacity Payloads
The optimized structural design of RS 3 Pro ensures that its weight remains the same as RS 2 at just 1.5 kg/3.3 lbs (includes gimbal, battery grip, and dual-layered quick-release plates), while its load capacity is a robust 4.5 kg/10 lbs, delivering powerful support in a lightweight body.
Wireless Shutter Control
Equipped with Dual-Mode Bluetooth technology, RS 3 Pro is able to achieve efficient and reliable wireless shutter control. After the initial Bluetooth pairing, you can control video and photo shooting by simply pressing the record button on the stabilizer. A previously paired camera will automatically reconnect, saving you time with every ensuing use.
Instant Mode Switching
By simply sliding the new Gimbal Mode Switch, you can alternate between Pan follow, Pan and Tilt follow, and FPV modes. The FPV mode selection is also customizable to 3D Roll 360, Portrait, or Custom, allowing you to adjust your equipment and get started fast.
Bigger is Better
A large, built-in 1.8-inch OLED full-colour touchscreen increases screen size by 28% compared to RS 2, making it incredibly convenient for setting parameters, checking shooting status, and framing your tracked subjects. And with the redesigned user interface, every setting is more intuitive and precise. The OLED screen also offers higher brightness than the LCD screen of RS 2 for better outdoor viewing with lower power consumption.
Pro-Grade Stabilization
Sleek Carbon Fiber Construction
The RS 3 Pro arms are constructed from layered sheets of uncut carbon fiber, just like the Ronin 2. This makes it lighter and stronger than the jointed carbon fiber material used on RS 2, increasing stiffness and lowering weight to cope with even more demanding shooting environments.
The Next Evolution of RS Stabilization
Empowered by the third generation of RS stabilization algorithms, RS 3 Pro provides significantly enhanced stability in any scenario. Laboratory sampling data shows RS 3 Pro provides a 20% increase in stability over RS 2, effortlessly managing low-angle shots, running scenarios, or switching between high and low positions.
Get SuperSmooth Results
When SuperSmooth mode is enabled, RS 3 Pro increases motor torque to further enhance stabilization, delivering stable footage even in fast-moving scenarios or when using 100mm-equivalent focal length lenses.
Pro-Grade Focusing
LiDAR Assistance
To make focusing easier, Ronin 4D's LiDAR focusing technology is applied to RS 3 Pro. The new LiDAR Range Finder (RS) can project 43,200 ranging points within a 14-meter distance.

It also features a built-in camera with an equivalent focal length of 30 mm and a wide FOV of 70°, catering to the focusing needs of most scenarios.

Compared with conventional focusing technology, the LiDAR focusing system does not need to rely on the surface texture of the subject. This is especially useful in low-light environments or complicated scenarios with multiple subjects and results in exceptionally stable focus.

It supports both Wide Mode and Spot Mode. In Wide Mode, the range finder automatically detects the subject and follows focus. In Spot Mode, users can manually frame or tap the subject to focus.
All-New Focus Motor
The next-generation DJI RS Focus Motor (2022) provides torque three times stronger (up to 1 N·m) and reduces audible noise by 50%. This delivers a smoother focusing experience and reduces the effect on audio recording. It also adopts a quick-release structure, allowing it to be assembled easily without any tools for faster use.
Enables Cinematic Autofocus
The pairing of the LiDAR Range Finder with the new Focus Motor also makes cinematic autofocus on manual lenses possible. Press the M button on the gimbal once to quickly switch between manual focus and autofocus to meet your needs for both modes effortlessly.

After the calibration of manual lenses, several lens calibration profiles can be stored in the focus motor, so there is no need to re-calibrate before ensuing uses. Certain cinema lenses can even directly connect to the focus motor for autofocus with no need for calibration.

Users can also directly connect the LiDAR Range Finder and focus motor to the camera and operate independently from the gimbal, enabling autofocus on manual lenses as well with an external battery.
ActiveTrack Pro
Tracking on the Ronin series has never been more accurate or responsive.
The next-generation ActiveTrack Pro can directly read images from the camera built into the LiDAR Range Finder, with no need for the Ronin Image Transmitter (previously known as the Ronin RavenEye Image Transmitter). The LiDAR Range Finder also carries a self-developed chip identical to the one used by Ronin 4D, which boosts the computing power of ActiveTrack Pro by more than 60 times compared to ActiveTrack 3.0 on the Ronin Image Transmitter.

When using ActiveTrack Pro, you can directly monitor or frame the subject on the RS 3 Pro's OLED touchscreen. The live feed latency is reduced to just 40 ms, 60% lower than that of the Ronin Image Transmitter, allowing for swift tracking, even when the subject is moving fast. With a neural network accelerator, it can identify and track targets, even when they are numerous and at a distance.
Pro-Grade Video Transmission
Quick Mounting
RS 3 Pro can pair with the all-new DJI Transmission to offer a customized shooting solution. The DJI Video Transmitter can be powered directly by RS 3 Pro and mounts conveniently on the bottom via the cold shoe without the need for an additional battery, reducing the burden for handheld setup.
Long-Range Wireless Transmission
O3 Pro Video Transmission supports a 6km/20,000ft video and audio transmission range with ultra-low latency, as well as automatic frequency hopping between 2.4 GHz, 5.8 GHz, and DFS bands, providing crews with an impressively stable and interference-free remote monitoring experience.
Coordinated Shooting
The DJI High-Bright Remote Monitor supports 1080p/60fps live feeds and one transmitter with multiple receivers. In Control mode, two receivers can be used at the same time to collaboratively control RS 3 Pro's gimbal, focus, and camera parameters for an integrated reception, monitoring, and control experience.
Pro-Grade Wireless Control
Gimbal and Focus Control
The High-Bright Remote Monitor can be used with Ronin 4D Hand Grips, DJI Master Wheels, or DJI Force Pro to control the gimbal and focus precisely.

It is also equipped with a built-in gyroscopic sensor that can turn the remote monitor into a standalone motion controller for RS 3 Pro without additional accessories to achieve more complex camera movements from a moving vehicle or with a jib.
Seamless Wireless Camera Control
When RS 3 Pro is mounted to carriers like a jib, cable cam, or a vehicle suction cup mount, Mirror Control mode unlocks seamless wireless control from anywhere on set. This mode allows direct control of the core menu operations for Sony mirrorless cameras via a remote monitor, all without having to detach your camera.
Pro-Grade Ecosystem
Extensive Expandability
With dual RSA/NATO ports and a battery port, RS 3 Pro can be connected to various accessories such as the Twist Grip Dual Handle, Tethered Control Handle, and the new DJI Briefcase Handle to flexibly meet a variety of shooting requirements.
Solutions for Any Scenario
With DJI RS SDK protocol, third-party manufacturers and individual developers can now create customized solutions for RS 3 Pro. Whether it's filming from a moving vehicle, with a jib or Steadicam, or from a cable cam or slider, RS 3 Pro provides you with comprehensive shooting solutions and greater creative possibilities.
Vehicle
Jib
Steadicam
Cable Cam
Slider
What's Included
RS 3 Pro Gimbal
BG30 Grip
USB-C Charging Cable (40 cm)
Lens-Fastening Support (Extended)
Extended Grip/Tripod (Metal)
Quick-Release Plate (Arca-Swiss/Manfrotto)
Briefcase Handle
Lower Quick-Release Plate (Extended)
Phone Holder
Focus Motor (2022)
Focus Motor Rod Mount Kit Combo
Focus Gear Strip
Ronin Image Transmitter
USB-C Power Cable (20 cm)
Mini-HDMI to HDMI Cable (20 cm)
Mini-HDMI to Mini-HDMI Cable (20 cm)
Mini-HDMI to Micro-HDMI Cable (20 cm)
2x Multi-Camera Control Cables (USB-C, 30 cm)
Lens-Fastening Strap
2x Hook-and-Loop Straps
Screw Kit
Carrying Case
Product Specifications
RS 3 Pro

Peripheral

Accessory Port

RSA/NATO Ports
1/4"-20 Mounting Hole
Cold Shoe
Video Transmission/Focus Motor Port (USB-C)
RSS Camera Control Port (USB-C)
Focus Motor Port (USB-C)

Battery

Model: BG30-1950 mAh-15.4V
Type: LiPo 4S
Capacity: 1950 mAh
Energy: 30 Wh
Max. Runtime: 12 hours
Charging Time: Approx. 1.5 hours (using 24W charger; it is recommended to use QC 2.0 or PD protocol chargers)
Suggested Charging Temperature: 5° to 40° C (41° to 104° F)

Connections

Bluetooth 5.0
Charging Port (USB-C)

Ronin App Requirements

iOS 11.0 or above
Android 7.0 or above

Languages Supported by the Touchscreen

English, Simplified Chinese, Traditional Chinese, German, French, Korean, Japanese, Spanish, Portuguese (Brazil), Russian, Thai

Working Performance

Tested Payload

4.5 kg (10 lbs)

Maximum Controlled Rotation Speed

Pan: 360°/s
Tilt: 360°/s
Roll: 360°/s

Mechanical Range

Pan axis: 360° continuous rotation
Roll axis: -95° to +240°
Tilt axis: -112° to +214°

Mechanical & Electrical Characteristics

Operating Frequency

2.400-2.484 GHz

Bluetooth Transmitter Power

<8 dBm

Operating Temperature

-20° to 45° C (-4° to 113° F)

Weight

Gimbal: Approx. 1,143 g (2.51 lbs)
Grip: Approx. 265 g (0.58 lbs)
Extended Grip/Tripod (Metal): Approx. 226 g (0.49 lbs)
Upper and Lower Quick-Release Plates: Approx. 107 g (0.23 lbs)

Gimbal Dimensions

Folded:
268×276×68 mm (10.6×10.9×2.7")
* Excluding camera, grip, and the Extended Grip/Tripod)

Unfolded:
415×218×195 mm (16.3×8.6×7.7")
* Height includes grip and excludes the Extended Grip/Tripod)

DJI Ronin Image Transmitter

Connections

Power/Communication Port (USB-C)
HDMI Port (Mini HDMI)
RSS Camera Control Port (USB-C)

Expansion Port

Cold Shoe

Operating Frequency

2.400-2.484 GHz
5.725-5.850 GHz

Weight

126 g (0.27 lbs)

Dimensions

Length: 82×63×24 mm (L×W×H)

Transmitter Power (EIRP)

2.400-2.484 GHz:
<25 dBm (FCC)
<20 dBm (CE/SRRC/MIC)
5.725-5.850 GHz:
<25 dBm (FCC/SRRC)
<14 dBm (CE)

Battery

Capacity: 2970 mAh
Compatible Charger: 5 V/2 A
Charging Time: Approx. 2.5 hours
Operating Time: Approx. 3.5 hours

Transmission Range

200 m (SRRC/FCC)
100 m (CE)

Latency

60 ms

Operating Current/Voltage

900 mA/3.7 V

Operating Temperature

0° to 45° C (32° to 113° F)

DJI LiDAR Range Finder (RS)

Accessory Port

Cold Shoe
1/4"-20 Mounting Hole
USB-C Port
USB-C Power/CVBS/CAN Data Port

Image Sensor

Resolution: 448×298 on the RS touchscreen
FOV: 57.4° (horizontal), 44.6° (vertical), 70.1° (diagonal)
Frame Rate: 30fps
Focal Length: 30mm Equivalent

ToF Sensor

Resolution: 240×180
Sensing Range: 0.5 to 14 m
FOV: 57.4° (horizontal), 44.6° (vertical), 70.1° (diagonal)
Frequency: 25 Hz
Focal Length: 30mm equivalent
Distance Error: 1%

Machine Learning

Frequency: 30 Hz
Tracking Subjects: Can recognize up to five subjects at the same time, and choose one to follow
Smart Object Identification: Human face, head, and body

Electrical Properties

Power Consumption: 6.8 W
Input: 7 to 16 V

Operating Temperature

-20° to 45° C (-4° to 113° F)

Mechanical Properties

Dimensions: 66×57×24 mm (L×W×H)
Weight: Approx. 130 g (0.28 lbs)
Mounting Plate Height: 30 mm

Lenses that Do Not Need Calibration

DZOFILM Vespid Cyber 35 mm
DZOFILM Vespid Cyber 50 mm
DZOFILM Vespid Cyber 75 mm
DJI RS3 Pro Combo (Ronin Series)
Looking for a personal touch? Not sure if you are choosing the right product? Our staff is here to help.
We want to make sure you get the right product for your needs.
Our staff will help you understand the options available so you can be confident in your purchase.
As the country's leading Professional Imaging retailer, Vistek is in the perfect position to ensure you make the right choice.
Contact us today for a personal touch.