Feature BlackMagic Design Products
Feature Blackmagic Design Videos
Subscribe for a Chance to Win a $2500 Shopping Spree at Vistek!
Imagine what $2,500 could get you at Vistek! Sign up to receive our weekly eNews and you'll be entered into our contest for a chance to win. Contest Rules.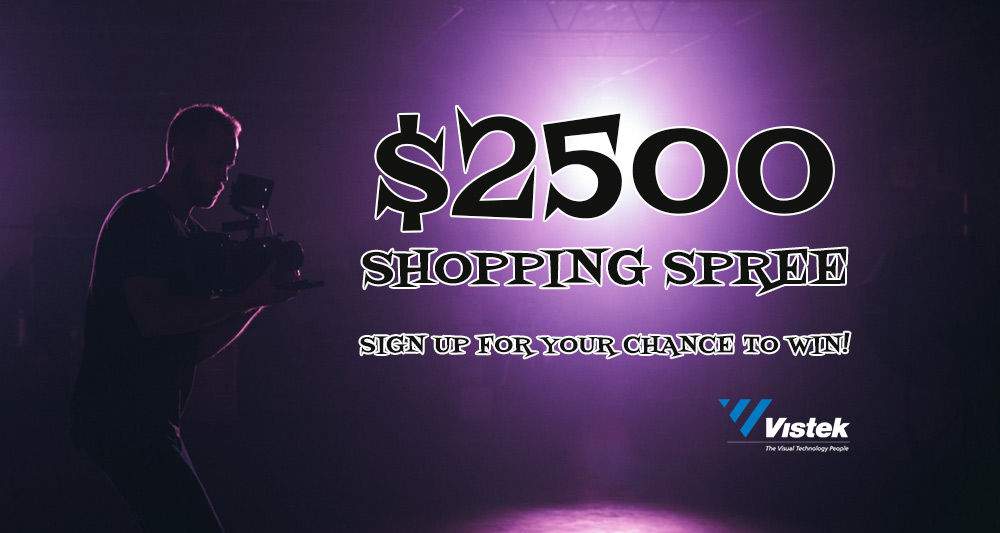 Vistek Shopping Spree Contest
NOTE: You must provide a valid email address to enter this contest.
By entering this contest you are subscribing to Vistek Weekly eNews.
Thank you!
You have been entered into the Contest!
Shop for Blackmagic Design at Vistek
With extensive collective experience in high-end tele-cine, film and post sectors of the industry, Blackmagic Design's founders set out to establish one of the world's leading innovators and manufacturers of creative video technology. Today, their product line spans everything from video capture to post-production editing and engineering equipment of the highest quality.
VIEW BlackMagic Design at Vistek