Register Here For Virtual Connect 2020.
November 19th & 20th from 11am - 6pm!
Join us for 2 fun days of live-streamed events from your favourite brands, exclusive offers, contests and great deals on your favourite gear!
REGISTER HERE
Feature Sachtler Products
Subscribe for a Chance to Win a $2500 Shopping Spree at Vistek!
Imagine what $2,500 could get you at Vistek! Sign up to receive our weekly eNews and you'll be entered into our contest for a chance to win. Contest Rules.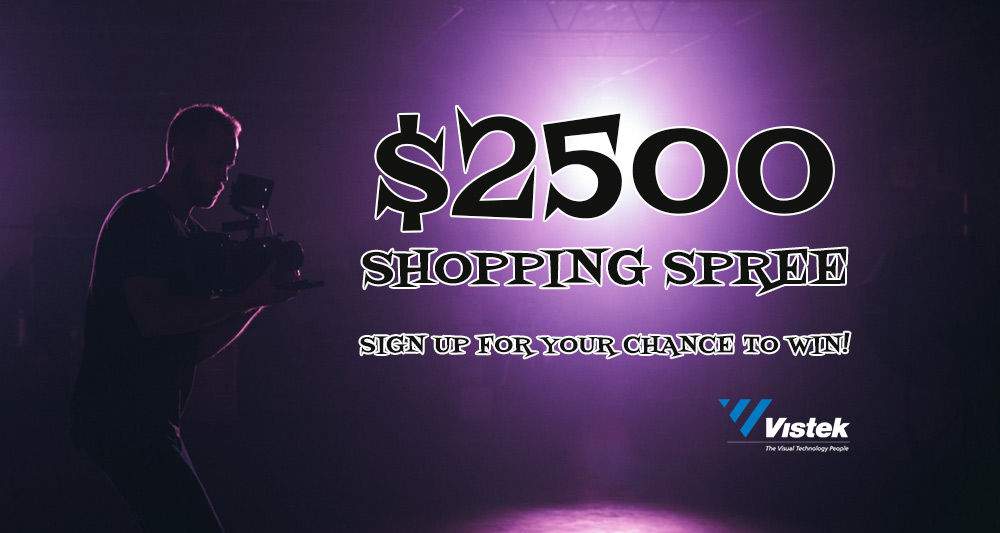 Vistek Shopping Spree Contest
NOTE: You must provide a valid email address to enter this contest.
By entering this contest you are subscribing to Vistek Weekly eNews.
Thank you!
You have been entered into the Contest!
Shop for Sachtler at Vistek
For more than 60 years, Sachtler has been known in the film and television industries for the quality, reliability and innovation of its world-leading video-camera support products, including tripods, fluid heads and rigs, as well as for its reputation as a manufacturer of top-quality professional bags for cameramen and sound operators.
VIEW Sachtler at Vistek