Providing you the solutions you need.
Whether in sales or behind the scenes, the people who work here have real-life experience in photography, videography and other segments of the industry, along with a deeper understanding of the equipment that makes it happen. If you're a novice in search of guidance or a pro looking for advice, our team can provide the answers you are looking for.
Meet our Awesome Team
We go the extra mile to provide great advice, technical support and professional consultation. If photography or filmmaking is your gig, Vistek is your store – the choice of Canada's creatives for 45 years.
| | | | | | |
| --- | --- | --- | --- | --- | --- |
| Sales | Rentals | Commercial | Service | Web Sales | Photolab |
| salesinquiries@vistek.ca | torontorentals@vistek.ca | commercial@vistek.ca | repairs@vistek.ca | websales@vistek.ca | torontolab@vistek.ca |
location_on Contact info for all Locations: Click here
---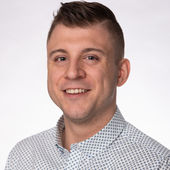 Emmet Adriaans
Video / Photo Sales Consultant in Retail Edmonton
Whether it's photos for the Prime Minister, Calgary Stampede or a commercial beauty campaign in the U.S., Emmet brings a wealth of field experience to Vistek. Freelancing in event, commercial and portrait photography since 2008, he also has a background in supply-chain management and can provide clients with a total solution at the right time and place.
mail eadriaans@vistek.ca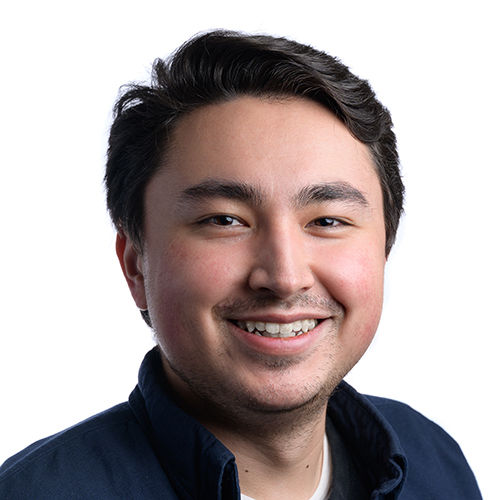 Dante Sutton
Video Sales Consultant in Retail Edmonton
Dante is an Arri Alexa owner/operator. He has been a local cinematographer in Edmonton since 2015, with tons of grip, gaff and first AC experience. He also shoots commercial and music videos, and has a keen interest in anamorphic and vintage lenses. Anything cinema, Dante is your guy!
email dsutton@vistek.ca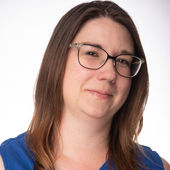 Amanda Babiak
Account Manager - Commercial Sales in Commercial Edmonton
With a passion for customer service, Amanda is the account manager for the Commercial Solutions Group at Vistek's Edmonton location. A graduate of the photographic technology program at NAIT, she also works in portraiture, photographing weddings, families and babies. She enjoys biking, gardening and spending time with family.
email ababiak@vistek.ca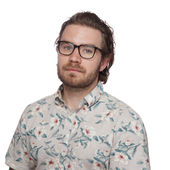 Richard Bacsa
Ontario Commercial Sales Manager
With a BA from Humber College in film and media production, Richard started out in retail sales at Vistek eight years ago, quickly transitioning into a B2B AE role and now serving in a sales lead/AE position creating sales strategies for new and existing markets. An avid strategy-game enthusiast, he also spends his off hours learning C# and ML Vision.
email rbacsa@vistek.ca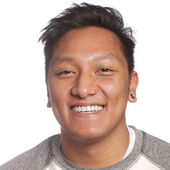 Ivan Cabus
Photo and Video Sales Consultant in Retail Toronto
With experience shooting events, commercials and lifestyle projects in both photos and video, Ivan always has the latest Sony gear on him when out on the job. He's also a musician and owns a small digital marketing agency, Ackrite Media.
email icabus@vistek.ca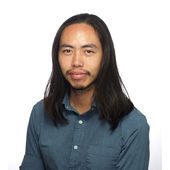 Anthony Chang
Account Manager - Photo Sales in Commercial
Toronto
Anthony is mainly a commercial photographer who is also willing to shoot just about everything, including landscapes whenever he goes hiking and camping. During his time off, he enjoys playing video games and riding anything with two wheels, including his motorcycle, road bike and a e-bike.
email achang@vistek.ca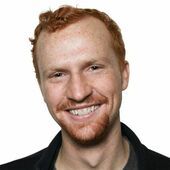 Connor Esau
Video Sales Consultant in Retail Calgary
With industry experience in wedding and landscape photography and videography, Connor runs his own wedding photography company in his spare time and loves to hike in the Rockies. Whether you're a novice or veteran, a chat with Connor will be worth your while.
email cesau@vistek.ca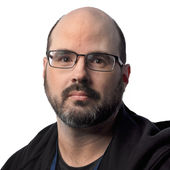 Mark Dalpe
Photo Sales Consutlant in Retail Ottawa
From lab technician to photographer, Mark has 27 years of photographic experience as well a background in camera repairs. He's willing to tackle any questions relating to photography and videography and is especially passionate about macro and infrared photography. On his personal time, he is often reading and learning, particularly about science and technology, when not chasing after his kids.
email mdalpe@vistek.ca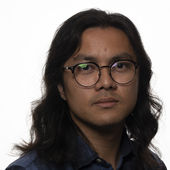 Jessie Altura
Imaging Lab Technician in Retail Calgary
With an education in fine arts and digital media from UBC, Jessie is skilled in motion graphics, UX/UI design, startup development and photography. In his spare time, he contemplates the spiritual nature of being and shoots portraits, still life and landscapes from a fine-art perspective.
email jaltura@vistek.ca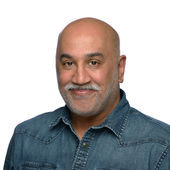 Rishi Vasudeva
Lab Technician in Retail Toronto Retail
Rishi has been working at Vistek for 30 years and currently serves as the photo lab manager at our downtown Toronto location. Back in England, he focused on photography as a student at art college and now enjoys shooting street and nature photography. His other passions include jazz, old Hollywood movies and cold craft beer.
email RVasudeva@vistek.ca
Chris Lewis
Professional Lighting Technician Toronto
Chris Lewis has over 30 years of experience as a Professional Lighting Technician. Chris's technical knowledge exceeds any other technician in North America for most popular lighting brands. Chris can perform level 1 on a wide range of lighting equipment.
email clewis@vistek.ca
Michael Wiensczyk
Professional and Broadcast Video Service
Michael Wiensczyk has over 30 years of Professional and Broadcast Video Service experience. Mike has Level 1 training on a wide range of broadcast and professional brands including Canon, Nikon, Blackmagic and Cinema Prime lenses.
email michaelw@vistek.ca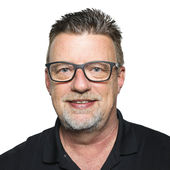 Stu Dryden
Photo Sales Consultant in Retail Calgary
A photojournalist for nearly 30 years and a Sony pro support rep for two, Stuart loves all aspects of photography and video. For the past five years, he's been concentrating on wildlife and landscape photography in the prairie and foothills regions around Calgary. When not shooting, he's playing his beloved guitars.
email sdryden@vistek.ca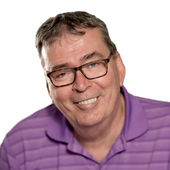 Brian Reardon
Video Sales Consultant in Retail Toronto Retail
Serving with Vistek for more than 28 years, Brian started selling video camcorders when they were still VHS format and remembers the Sharp ViewCam that featured Wayne Gretzky in their adverting. He believes extended warranties are a good investment and is also an avid sports fan – go Habs, go!
email breardon@vistek.ca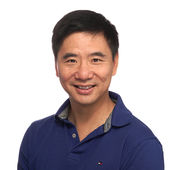 William Ning
Photo Sales Consultant in Retail Toronto Retail
An OCAD grad who has specialized in fashion and studio photography for over 30 years, William has been working at Vistek for 20 years and is one of our most knowledgeable photo experts.
email wning@vistek.ca

Looking for a personal touch? Not sure if you are choosing the right product? Our staff is here to help.
We want to make sure you get the right product for your needs. Our staff will help you understand the options available so you can be confident in your purchase.