Digital Cinema Cameras
Meet the Cinema Line of digital cinematography cameras from Sony. Discover our wide range of movie and film cameras used in award-winning Hollywood productions, TV dramas, commercials, documentaries, independent filmmaking and more. With that distinctive cinematic look, these cameras all provide advanced Sony full-frame image sensors providing excellent sensitivity, resolution dynamic range and bokeh with a range of high frame-rate capabilities. Choose or mix and match to meet your budget and production requirements, whether it's 8K, 6K, C4K, 4K, HDR or HD productions.
Sony's FX3 Cinema Line camera brings the visions of passionate content creators to life.
This new entry-level model is the smallest and lightest addition to the Sony FX line of compact cine cams. Packed with pro-level features, the FX3 gives you the power to capture rich cinema-quality video in an ultra-portable, highly affordable, customizable cage-free body design.
VIEW THE CAMERA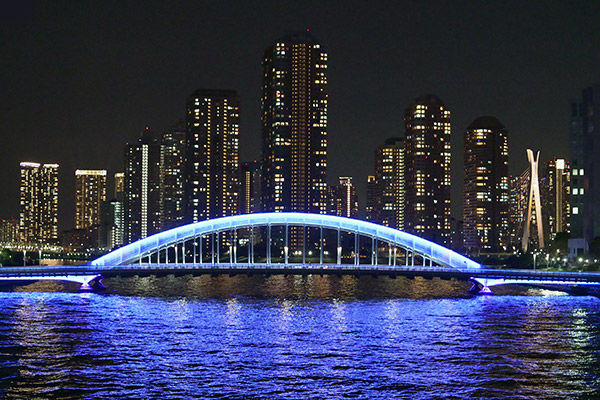 Full-frame image capture
Even in dim light
The FX3's full-frame image sensor is coupled with innovative light-gathering techniques to let you capture clear and usable images even in dim light. The standard ISO sensitivity of 80–102400 for movies is expandable all the way up to 409600.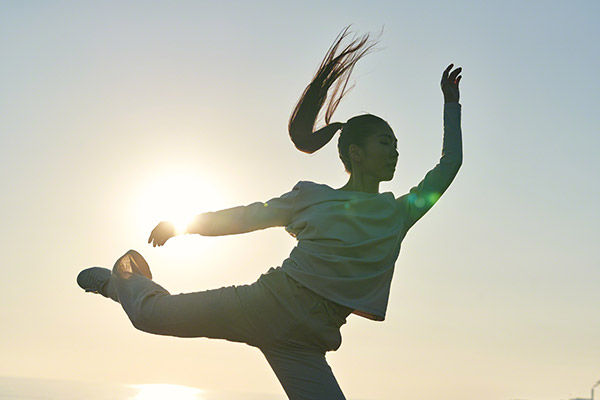 Wide dynamic range
Wider creative expression
The FX3 offers an exceptional 15+ stops of dynamic range to handle settings ranging from well-lit interiors and outdoors in midday to morning and evening shots. Capture every nuance, and allow for unprecedented cinematic freedom in colour grading.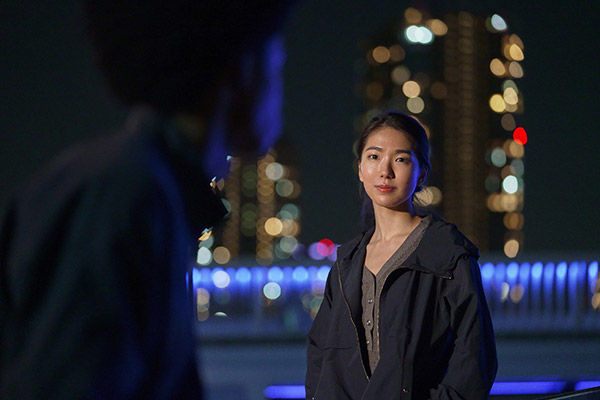 Stunning bokeh
And full-frame creativity
Capture the scene in cinematic 4K resolution, with the shallow depth of field, stunning bokeh, and cinematic freedom made possible with a full-frame sensor.
Sony FX3 in-depth review and comparison vs the FX6 & A7SIII
Wedged between Sony's A7SIII and FX6, the Sony FX3 promises the best of mirrorless portability and cinema functionality. Let's see how it performs when held up to its siblings.
.
Zero Down, No Interest, and Sony Makes Your First Payment. Limited-Time Offers.
Now's the best time to get your hands on Sony Cinema products. For a limited time only, take advantage of zero-percent financing offers for 48 months on VENICE, FX9 and related accessories and peripherals to realize your creative vision with Sony.
Vistek & Sony offer a range of leasing options on the entire cinema line contact us here for more info on leasing programs for all Cinema Line Cameras
Visit Commercial Sales
Sony's FX6 Cinema Line camera brings the visions of passionate content creators to life.
A step up from the FX3, the midrange FX6 model features a compact body that's perfect for grab-and-shoot action and packs a highly sensitive full-frame image sensor with the power to expand your moviemaking creativity.
VIEW THE CAMERA

Full-frame image capture
Even in dim light
The FX6's back-illuminated full-frame 10.2MP Exmor R CMOS image sensor offers impressive light-gathering capability with a base sensitivity of ISO 800 and an enhanced-sensitivity setting of ISO 12800 expandable up to 409600.

Wide dynamic range
Wider creative expression
The large pixel size and back-illuminated structure of the FX6's full-frame sensor combine to deliver 15+ stops of wide dynamic range and low noise throughout the camera's sensitivity range for superb image quality.

Stunning bokeh
And full-frame creativity
The FX6 boasts a full-frame sensor capable of capturing beautiful 4K imagery in sharp detail with shallow depth of field and stunning bokeh for a genuine cinematic look.
The Cinema Line look is optimally designed to create luxurious film-like video expression, with colour tones resembling those of film for skin textures and the like.
Sony FX6 Firmware Update: What's New in the Latest Version?
The last update (ver. 1.10) was fairly modest, adding a couple of improvements and fixes, so what should we expect from the latest ver. 2.00 update? Well, as it turns out, quite a bit! Especially if you use the FX6 with Atomos Ninja V or Ninja V+ monitor/recorders.

Let's take a quick look at the new features to expect and where and when you'll be able to download the update.
View Blog Post
Sony FX6: Did Sony just release their best camera ever?
The FX6 is a mighty powerhouse in a mini body. Nimble, portable, but containing much of the power of the FX9. In this review we cover all our favourite features and who this new release is for.
Discover FX9, Sony's full-frame 6K sensor camera with Fast Hybrid AF, Dual Base ISO and S-Cinetone Colour science.
Realize beautiful 4K imagery with the creative freedom made possible by oversampling a huge high resolution full-frame sensor. Capture every detail from the scene with shallow depth of field and stunning bokeh for a truly cinematic look. 15+ stops of dynamic range and Dual Base ISO enable you to capture every nuance, from subtle shadow detail to spectacular highlights, with an immaculate color palette.
View the Camera

Full-frame image capture
Even in dim light
Combining Dual Base ISO with the camera's electronic variable ND Filter provides superb creative control in almost any shooting environment, within an extended ISO range of 320 to 102400.

Wide dynamic range
Wider creative expression
The FX9 offers an exceptional 15+ stops of dynamic range, so you can capture every detail in 4K 4:2:2 10-bit internal recording or 16-bit RAW external recording with total creative freedom in colour grading and post.

Stunning bokeh
And full-frame creativity
Imagine the creative freedom made possible by oversampling a huge high-resolution 6K full-frame Exmor R sensor to realise beautiful cinematic 4K imagery.
Easy to operate. Careful attention has been paid to all areas including body design, durability, high functional extensibility and battery life, so that creators can produce impressive content for cinema film and movie production in comfort.
Sony FX9 ver. 3.0 firmware update now available
The latest (free) firmware update (version 3.0) for the Sony FX9 adds a slew of new features to the camera including Anamorphic View Modes, Touch Tracking AF and a whole lot more!

Learn more about the main features and improvements below.
View Blog Post
SONY FX9 SURVIVAL GUIDE: Real world shoot review & best practices.
Sony has once again made a very powerful camera - but with great power comes great responsibility. After three personal shoots with the camera, Dale's discovered how to set up this camera for best results. We'll also be showing you how it compares to the FS7 if you're curious about upgrading. It's half review, half best practices guide. Dive in!
Sony's new VENICE 2 improves on the original in ways you probably never imagined possible.
VENICE 2 is a cinema camera created by and for the cinematographer. The camera comes with one of two full-frame image sensors, each offering exceptional picture quality. Thanks to new internal recording capabilities, users can capture even more colours and detail within the compact body they already know.
VIEW THE CAMERA

36x24mm Full-Frame Sensor for Cinema
VENICE 2 features one of two 36x24mm full-frame image sensors, designed specifically for the demands and performance of high-end cinematography. Each offers remarkable sensitivity, latitude and colour rendition, and because the sensor blocks are interchangeable, users can easily switch between sensors—without any extra firmware—and can even use the sensor from their original VENICE. The new 8K sensor can capture images up to a maximum resolution of 8640 x 5760, while the established 6K sensor offers up to 6048 x 4032. Both offer powerful oversampling for incredible 4K images.

Interchangeable Image Sensors​
VENICE 2 allows you to easily remove and replace the image sensor, swapping between the 8.6K and original 6K image sensor as required. This also means a 6K sensor can be swapped between VENICE and original VENICE 2.​


Internal 16-bit X-OCN and 4K ProRes Recording in a compact body
New for VENICE 2, cinematographers and colourists can unlock the incredible creative possibilities of 16-bit X-OCN recording, without an external recorder. Users can enjoy the full dynamic range and colour reproduction of the image sensor, capturing in 4K ProRes 4444 and 422 HQ. With such a compact design, and no external recorder, set-up is faster, simpler and easier, particularly for gimbals, Steadicams and drones.
Introducing the new Sony VENICE 2
Since its debut just a few short years ago, Sony's high-end VENICE compact cine cam has remained the undisputed pinnacle of its professional video-production lineup, with nothing else really to compare – until now. With the launch of the new VENICE 2, Sony now offers cinematographers a significant step up, introducing some bold new features – including a revolutionary interchangeable sensor block – while preserving many of the best features and functions of the original model.
View Blog Post
"The Camera Test" with Claudio Miranda, ASC | VENICE 2
In "the Camera Test," Oscar-winning cinematographer Claudio Miranda ASC tests the Original VENICE and the VENICE 2 8.6K to learn the strengths of each camera and showcase how the cameras can work together on a film. Miranda took inspiration from his 2017 film "The Dig," and tested the cameras on location using anamorphic lenses.
Sony's Venice Cinema Line camera brings the visions of passionate content creators to life.
Created by and for cinematographers, Sony's Venice is equipped to meet the needs of today's film-industry professionals with its user-friendly design and simple menu navigation, so you can focus on filming, not the camera, in challenging shooting conditions.
VIEW THE CAMERA

36x24mm Full-Frame Sensor for Cinema
VENICE is equipped with a 36x24mm full-frame image sensor, designed specifically for high end cinematography, and can capture images up to a maximum resolution of 6048 x 4032. By switching imager modes, VENICE can natively support Super35 24.3 x 18.0mm, 4096 x 3024 resolution (equivalent to 4-perforation motion picture film) and Super35 24.3 x 12.8mm, 4096 x 2160 resolution (equivalent to 3-perforation motion picture film).

Beautiful image
Satisfied with the current condition? With the wide latitude and gamut recorded by the VENICE, freedom of expression is significantly expanded in grading and based on established workflow.

Simple and intuitive
Usability and reliability of the camera is one of the major concerns for operators especially in tough or time critical filming conditions. With a user-friendly design, clear and simple menu navigation, and a highly durable, reliable construction, using VENICE you can simply concentrate on filming, and not the camera.
Sony Venice - Overview & Updates - Summer 2018
Richard Bacsa and Dale Sood discuss the new Sony Venice cinema camera and what separates this camera out from the pack. Some important new updates have arrived and more are coming.

See the most up to date features in recent Venice firmware:
SEE FIRMWARE
Sony VENICE Extension System, Rialto Brings Home the Wood at the 2020 SOC Awards
The Society of Camera Operators (SOC) named SONY's VENICE Extension System, Rialto, winner of their Technical Achievement Award. On January 18th, 2020, Sony, represented on stage by Dan Perry, proudly accepted this award at the SOC Awards event in Hollywood.
SEE ARTICLE
One Mount. Connect seamlessly with E-mount. Compact and lightweight, E-mount connects APS-C to full-frame, Alpha mirrorless cameras to pro camcorders and entry level to high-end gear. Use full-frame lenses on APS-C bodies, and even attach E-mount lenses to professional camcorders.
READ MORE
Lenses designed to change the world
Rapid advancements in camera performance are changing the requirements and demands for lenses. Sony's G Master series redefines lens performance to serve the cameras of the future. They combine high resolution, appealing bokeh, and fast but precise auto focus to provide new creative possibilities for imaging and movies.
VIEW THE LENSES

We offer the professional video industry a specialized division called the Commercial Solutions Group
We are Sony authorized as a Professional and Broadcast Dealer, meaning our product range is extended to include the highest levels of production and broadcasting equipment available from Sony, as well as a broad range of other leading vendors, including full product service capability in our factory trained and authorized service centre located in downtown Toronto.

---
Sales, Events and more every Week!
Events by world-renowned photographers and filmmakers. New product launches and time limited promotions. The chance to win great prizes and save on your favourite brands! Read more.