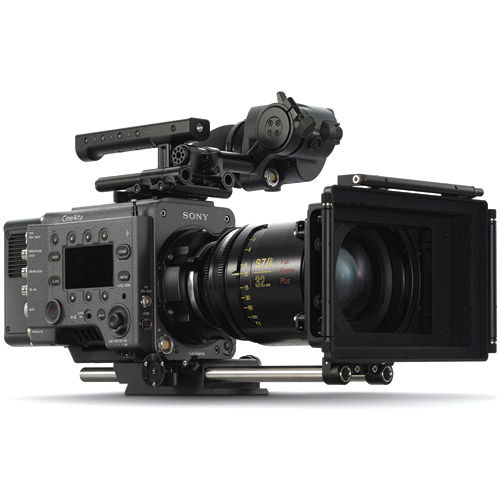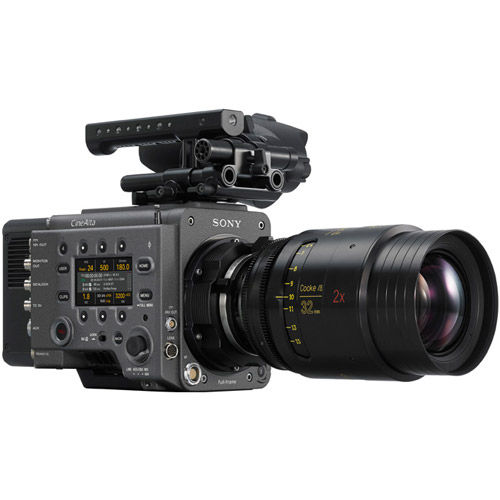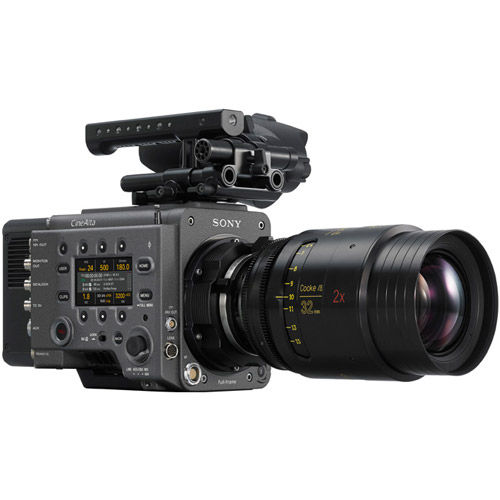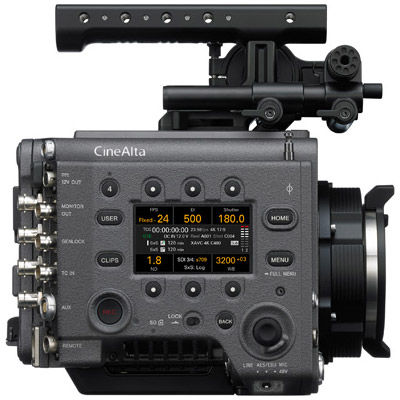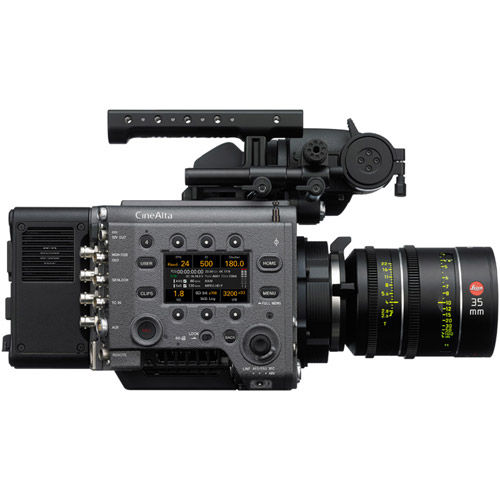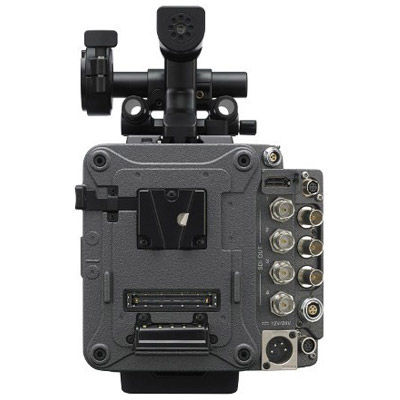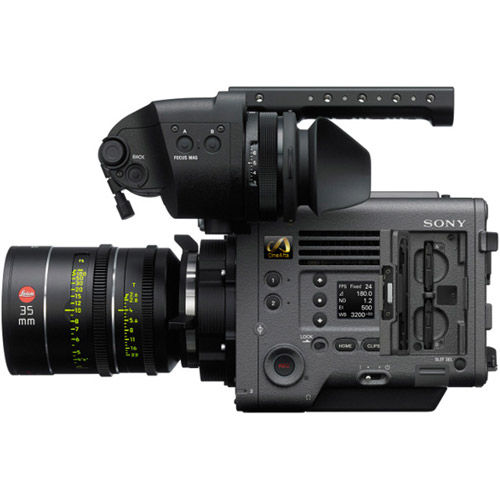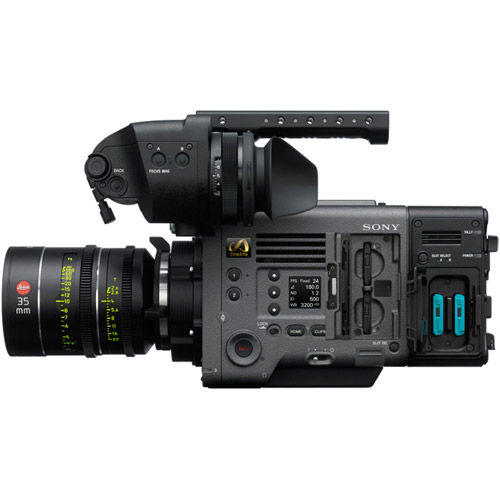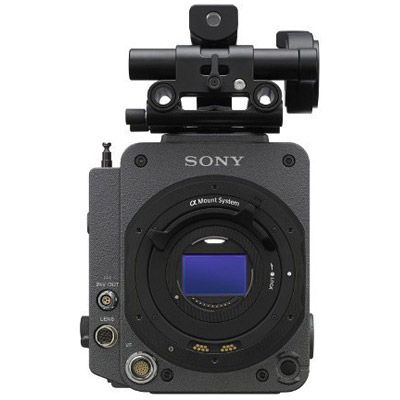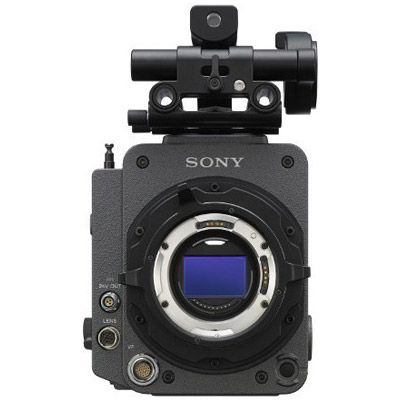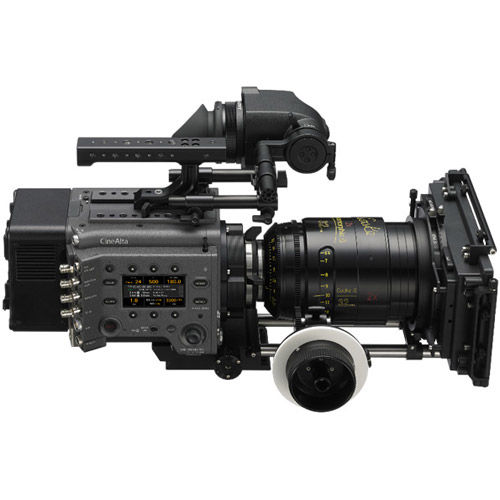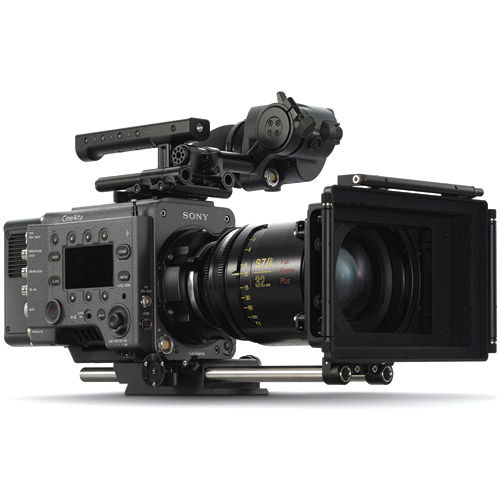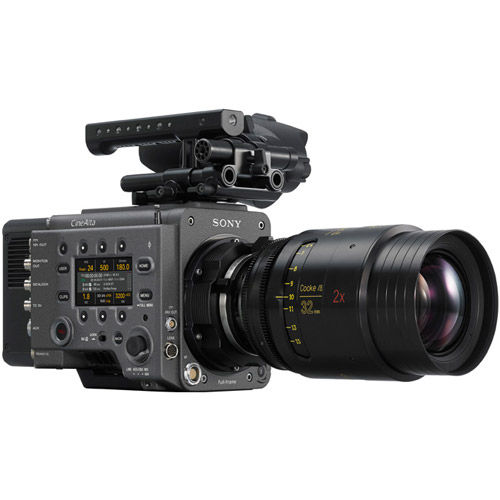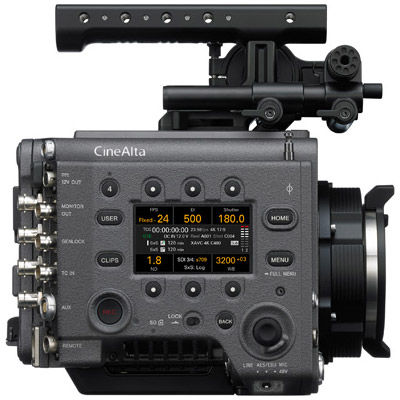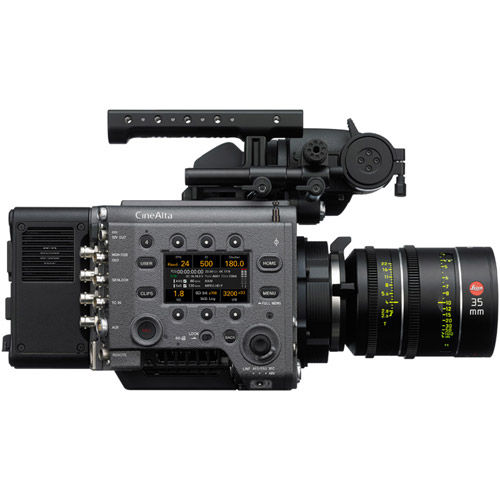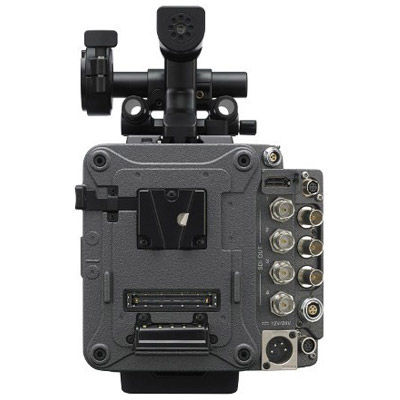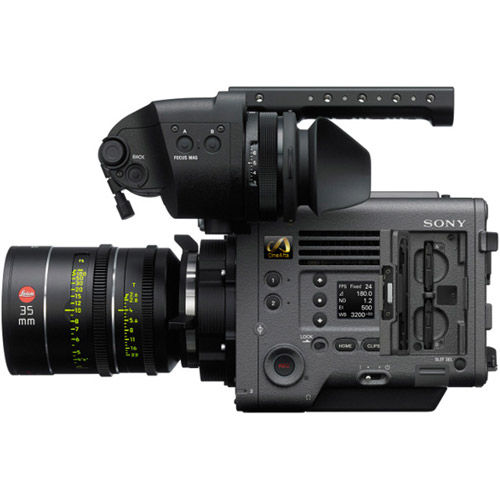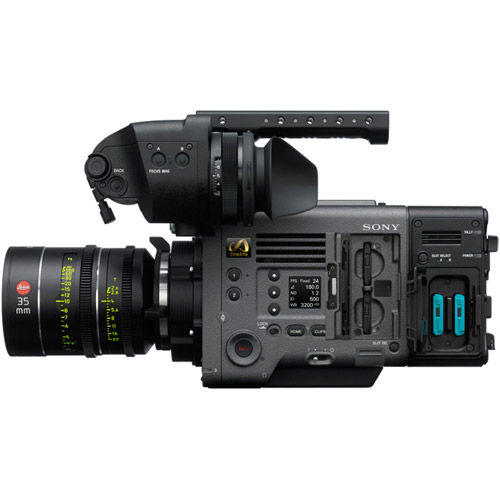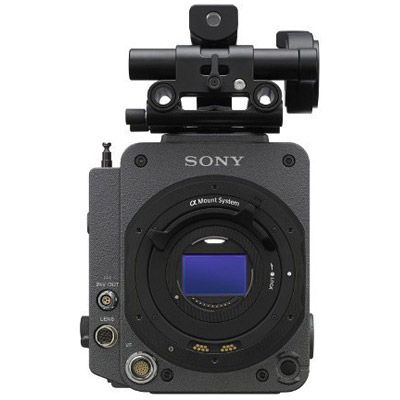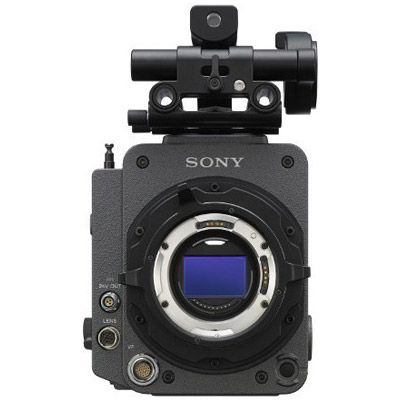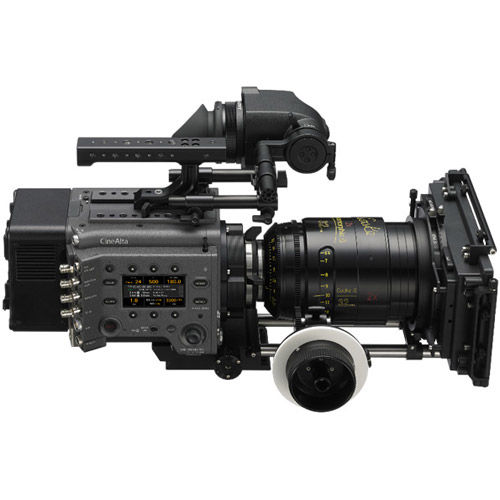 Webcode:

419133

• Mfr: MPC3610
Product Highlights
24.4MP

36x24mm Full-Frame Sensor

6K

(up to 6048x4032) at 24p

4K

(4096x2160) Up to 60p

Super35

Anamorphic Shooting

Super35

17:9 and 16:9
Kit Options:
Web Availability:
Special Order
This product will be Special Ordered just for you from the manufacturer. We do not stock this item due to its uniqueness or import schedule. Special Order items are Final Sale, see our Return Policy for details.
Vistek Locations
Toronto Special Order
Ottawa Special Order
Mississauga Special Order
Calgary Special Order
Edmonton Special Order
Please call and verify availability at the store as stock changes daily.
announcement 0% 48 Month Sony Financing
* Available until April 30th
VENICE
Sony proudly introduces its next generation motion picture camera system with forward thinking full frame sensor, phenomenal color science and user-friendly operation.
Dual Base ISO2500 High Sensitivity mode
User 3D LUT (.cube) loading and output
Operator side CLIPS button operation
High/Low Key function
Surround View imager mode
Playback in all imager modes
Web browser simple camera control
Pro E-mount lens support
HD ProRes 422/422 HQ/ & 422 Proxy recording to SxS media
Variable (FPS Select) function added to support variable shooting speeds.
Slow motion and quick motion are now supported
Simultaneous Apple ProRes format recording is supported when recording in RAW (or X-OCN) format.
HD output magnified image resolution has been increased. Auto White Balance function are now supported.
* Please Note that this product is only available through the Vistek Commercial Solutions Group.
Press the

Request Info

tab above and your inquiry will be sent to the Commercial Team and they can generate a system quotation for you!
Top Gun: Maverick has some incredible cinematography
and the action was filmed using the Sony VENICE.
Reliable Partner for Creativity
The VENICE is a cinema camera created by and for the cinematographer. VENICE is equipped with a newly developed full-frame image sensor meeting the needs of the film industry in pushing the boundaries of large format image capture with exceptional picture quality.
Beautiful Image
Satisfied with the current condition? With the wide latitude and gamut recorded by the VENICE, freedom of expression is significantly expanded in grading and based on established workflow.
Simple and Intuitive
Usability and reliability of the camera is one of the major concerns for operators especially in tough or time critical filming conditions. With a user friendly design, clear and simple menu navigation, and a highly durable, reliable construction, using VENICE you can simply concentrate on filming, and not the camera.
Emotion in Every Frame
The history of digital motion picture camera technology started in 1999 when Sony released the first 24p digital motion picture production system. As technology advances, our mission remains the same: to satisfy the ever-increasing demands of creative minds. CineAlta™ stands for 'unlimited creative possibility' and 'endless pursuit of perfecting technology'.
36x24 mm Full-Frame Sensor for Cinema
VENICE is equipped with a 36x24mm full-frame image sensor, designed specifically for the demands and performance of high end cinematography, and can capture images up to a maximum resolution of 6048 x 4032*. By switching imager modes, VENICE can natively support Super35 24.9x18.7mm, 4096 x 3024 resolution (equivalent to 4-perforation motion picture film) and Super35 24.9x14.0mm 4096 x 2160 resolution (equivalent to 3-perforation motion picture film). In other words, VENICE's new full-frame sensor can capture in almost any format, including full 18mm-height Super35 Anamorphic and spherical and full-frame 24mm-height Anamorphic and spherical*. Almost any aspect ratio can be conjured up: 1.85:1, 2.39:1, 17:9, the list goes on in full-frame* or Super35.
With VENICE, Sony is giving users the option to customize their camera by only enabling the features needed, according to their individual production requirements. Licenses will be available to expand the camera's capabilities with new features including 4K anamorphic and full-frame.
Creative Freedom
Full-Frame Full width 36 mm 6K

In full-frame, you can use the full 6048 pixel width of the sensor for widescreen spherical 2.39:1 or Large Format Scope. Full-Frame can be used creatively in a number of ways – for example, to allow for extra shallow depth of field or super-wide shooting.
* Firmware update required
Super35 full height 2x squeeze Anamorphic

For anamorphic shooting and production, Super35 full height 2x squeeze anamorphic is supported.
Super35 17:9 and 16:9

These popular imager sizes are natively supported by VENICE. Current Super35mm PL mount lenses can be used.
Fast Shutter
Jello effect is something that we don't need when filming. VENICE has high speed readout sensor which minimizes the jello effect that are typical in the CMOS sensors.
Phenomenal latitude
VENICE has an exceptional 15+ stops of latitude, with low noise for extraordinary performance in delivering phenomenal images in conditions from searing sunlight to almost no light. VENICE's real-world performance also excels at High Dynamic Range imaging and allows unprecedented creative freedom in grading.
More colors for More Expression
VENICE can exceed Rec. 2020 color space. This means the color range is wider than DCI-P3 and can beautifully reproduce the true color of the scene in front of your lens. This also provides the broad palette in the grading suite using the established workflow of Sony's third generation LOG gamma encoding (S-Log3), and Ultra-wide color space.
Depth of Field
As the sensor size gets larger, depth of field becomes shallower. VENICE's wide 36 mm full-frame sensor can capture images that have the equivalent of 1-2 stops shallower depth of field compared to Super35.
Anamorphic Look
VENICE's support for anamorphic lenses combined with its ability to shoot 4:3 aspect ratio at a horizontal resolution of 4K allows the capture of breathtakingly beautiful images with stunning lens flare, bokeh and emotional impact.
6K High Resolution
The stunning full 6K resolution of the camera can be recorded directly in X-OCN (16 bit Extended tonal range Original Camera Negative) file format. Also, XAVC 4K can be captured onto SxS cards while still sampling from the full 6K resolution of the sensor.

PL Lens Mount

VENICE comes with the industry-standard PL lens mount. It is compatible with all Super35 and full-frame PL lenses, spherical and anamorphic. The lens mount includes contacts that support Cooke/i Technology. Lens information is recorded as metadata frame by frame.
Lever Lock Type E-mount*

E-mount offers unsurpassed compatibility with Sony lenses. E-mount (lever lock type) gives users the ability to change lenses by rotating the locking collar rather than the lens itself, which means that in most cases lens support rigs don't need to be removed, saves time during a production.
Compact and Intuitive
VENICE has a surprisingly compact design which allows easier shooting in confined spaces or on drones. VENICE's control buttons reflect the requirements of camera operators, carefully positioned for intuitive operation. They even illuminate for easy use on dark sets. On-set monitoring operation is further enhanced by the addition of an extra HD output alongside the standard 4K-SDI. VENICE can be powered by both 12 V and 24 V power sources that can be connected at the rear. A wide range of accessories are supported, including standard Fischer connectors. For enhanced durability in tough conditions, the viewfinder uses a LEMO connector.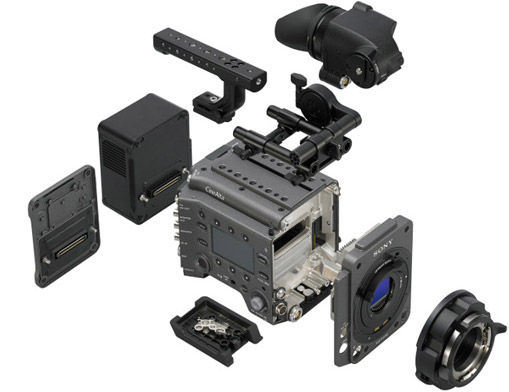 Engineered to Survive
VENICE's chassis is engineered to be amazingly robust and has been rigorously tested in the harshest conditions. Its ventilation system is completely isolated from all electronic components to prevent ingress of dust, sand and splash. The silent-running fan can be cleaned or even swapped out on set quickly and easily.
Easily Configurable
VENICE has a fully modular design and even the sensor block is interchangeable. So, as sensor technology advances in far future, you have the opportunity to upgrade without investing in a new camera. In order to maintain ergonomic balance for operators, the top handle and viewfinder are easily adjustable. As the height of the camera from the bottom to the optical center of the lens mount is the same as the F55, base plates and other accessories used for the F55 can be used with VENICE. The AXS-R7 recorder can be attached to VENICE with just four screws.
World's first 8-step Mechanical ND Filters*
VENICE is the world's first camera of its class with a servo-controlled 8-step Mechanical ND filter mechanism built into the camera chassis. It offers a massive ND of 0.3 (1/2 = 1 stop) to ND2.4 (1/256 = 8 stops) range that reduces time lost on set changing external filters. The ND filters also greatly increase VENICE's flexibility when being controlled remotely on drones and cranes, or in an underwater housing.
Intuitive and Familiar On-Set Operation
VENICE has control displays on both sides of the camera, with the main display on the camera outside for fast access to the camera settings by the camera assistant while shooting. The camera operator's OLED mini display allows intuitive control of commonly accessed features such as ND filter, shutter, FPS, White Balance and Exposure Index. The control interface is an all-new design based on extensive researches with camera operators.
Next Generation Viewfinder
The DVF-EL200 was specifically created as the perfect partner for VENICE due to its exceptional performance and additional control features*. It has a 1920 x 1080-resolution OLED panel with exceptional high contrast, enabling precise, high resolution focusing and framing. Its all-new ergonomic design allows for tool-free attachment/detachment and reconfiguring within seconds. A rotary encoder provides instant access to brightness, peaking and contrast. The industry-standard LEMO connector offers exceptional durability.
High Performance, Proven Recording Formats
VENICE offers complete production flexibility. Internally, VENICE can support XAVC, ProRes or MPEG HD recording onto SxS memory card. Additionally, by using the AXS-R7 recorder, it can record 16 bit RAW or X-OCN (16-bit eXtended tonal range Original Camera Negative) onto AXS memory card.
XAVC

XAVC is the highest-performing implementation of H.264/AVC intra-frame coding. It supports 4K with superb efficiency and beautiful 10-bit pictures. Naturally, VENICE supports XAVC Class480, which is the highest bitrate and quality available.
Apple ProRes

Apple ProRes including ProRes 422 proxy formats are popular in postproduction, and are supported by VENICE. This means there's no need for transcoding; you can simply handle these formats directly from the camera.
* Firmware upgrade required
RAW

This ultimate 16-bit linear RAW format preserves all the information captured in 4K, with 16 times more tonal values than 12-bit RAW.
X-OCN - 16-bit eXtended tonal range Original Camera Negative

Full 4K and 6K* resolution, with extraordinary color reproduction, nicely suits Sony's third generation color development, S-Gamut 3. In particular, 16-bit scene linear tonal gradation retains the camera's full dynamic range, with far greater capacity for visual expression than 10-bit or 12-bit digital formats.

16-bit X-OCN offers significant file size reduction, which make working with full resolution content from VENICE's 6K sensor far more practical in terms of file transfer times and storage requirements.
Simultaneous Recording for faster workflow
A key benefit of VENICE is simultaneous recording using two recording media. For example, a production could use RAW/X-OCN data recorded by AXS-R7 for online editing and also use XAVC, ProRes* or MPEG HD for offline editing without waiting for any file conversion. As VENICE can also record XAVC 4K and RAW / X-OCN* simultaneously, another option would be to use XAVC 4K for quick turnaround mainstream production while using simultaneously recording RAW / X-OCN as a future-proof archive suitable for the highest quality HDR applications.
Even without using AXS-R7, VENICE itself can record XAVC 4K and ProRes 422 Proxy* simultaneously. VENICE is designed to support both the highest quality imagery and high speed workflows.
(* Media cards, card reader and other accessories sold separately)
Product Specifications
Venice

Power Requirements
DC12V (11~17.0V)
DC24V (22~32.0V)
Operating Temperature
0 ~ 40°
Storage Temperature
-20°~60°
Mass
Approx. 3.9kg (8lb 10oz)
(without lens, handle, VF attachment expansion bottom plate and accessories)
Dimensions
133 x 159 x 172 mm (without protrusion)

Camera

Imaging Device
Full-Frame CMOS
Imaging Device Pixel Count
24.7M (total), 24.4M (effective)
Imaging Device Size
36.2x24.1 mm. 43.5 mm (diagonal)
Built-In ND Filters
Clear, 0.3(1/2), 0.6(1/4), 0.9(1/8), 1.2(1/16), 1.5(1/32), 1.8(1/64), 2.1(1/128), 2.4(1/256)
ISO Sensitivity
ISO500
Lens Mount
PL Mount
E-mount (lever lock type, without supplied PL lens mount adaptor)
Latitude
15+ Stop
Select FPS*
Imager mode:
3.8K 16:9, 4K 17.9: 1-60FPS
4K 4:3: 1-48FPS
4K 6:5, 5.7K 16:9, 6K 17:9, 6K 1.85:1, 6K 2.39:1: 1-30FPS
6K 3:2: 1-24FPS
White Balance
2000~15000Kelvin and Green/Magenta adjust, AWB*
Gamma Curve
S-Log3

Recording

Recording Format (Video)
XAVC 4K Class480: 23.98p, 24p, 25p, 29.97p
XAVC 4K Class300: 23.98p, 24p, 25p, 29.97p, 50p, 59.94p
XAVC QFHD Class480: 23.98p, 25p, 29.97p
XAVC QFHD Class300: 23.98p, 25p, 29.97p, 50p, 59.94p
MPEG HD422(1920x1080): 23.98p, 24p, 25p, 29.97p, 50i, 59.94i
HD ProRes 422HQ*: 23.98p, 24p, 25p, 29.97p, 50p, 59.94p, 50i, 60i
HD ProRes 422*: 23.98p, 24p, 25p, 29.97p, 50p, 59.94p, 50i, 59.94i
HD ProRes 422 Proxy*: 23.98p, 24p, 25p, 29.97p, 50p, 59.94p, 50i, 59.94i
Recording Format (RAW/X-OCN) *required AXS-R7
RAW SQ:
4K 17:9 (4096 x 2160): 23.98p, 24p, 25p, 29.97p, 50p, 59.94p
3.8K 16:9 (3840 x 2160): 23.98p, 25p, 29.97p, 50p, 59.94p
X-OCN ST/LT:
6K 3:2(6048 x 4032)*: 23.98p, 24p,
6K 2.39:1 (6048 x 2530)*: 23.98p, 24p, 25p, 29.97p
6K 1.85:1 (6048 x 3270)*: 23.98p, 24p, 25p, 29.97p
6K 17:9 (6048 x 3190)*: 23.98p, 24p, 25p, 29.97p
5.7K 16:9 (5672 x 3190)*: 23.98p, 25p, 29.97p
4K 6:5(4096x3432)*:23.98p, 24p, 25p, 29.97p
4K 4:3(4096x3024) :23.98p, 24p, 25p*, 29.97p*
4K 17:9 (4096 x 2160): 23.98p, 24p, 25p, 29.97p, 50p, 59.94p
3.8K 16:9 (3840 x 2160): 23.98p, 24p, 25p, 29.97p, 50p, 59.94p
Recording Format (Audio) LPCM 4ch , 24-bit 48-kHz

Inputs/Outputs

DC Input
XLR-type 4pin (male)
Battery DC Input
Square-shaped 5pin connector
DC Output
12V: Hirose 4pin x1
24V: Fischer 3pin x2
SDI Output
BNC×4, (12G, 3G, 1.5G-SDI)
HD MONI Output
BNCx1 (1.5G-SDI)
HDMI Output
Type A ×1
VF
LEMO 26pin
Audio Input
XLR-type 5pin (female) x1 (LINE/ AES/EBU / MIC / MIC+48V selectable)
Timecode Input
BNC x1
Genlock Input
BNC x1
AUX
LEMO 5pin (female) x1 (Timecode Output)
Remote*
8pin x1
Lens*
12pin x1
Lens Mount Hot Shoe
4pin x2, conforming to Cooke /i Intelligent Electronic Lens System
Network*
RJ-45 type x1, 10BASE-T, 100BASE-TX
USB*
USB host, type-A x1
Headphone Output
Stereo mini jack x1
Speaker Output
Monaural
Media type
ExpressCard/34 slot×2
SD card slot ×1
Sony MPC3610 VENICE Full Frame 6K Camera (Body Only) Version 4.0 Base firmware installed
Looking for a personal touch? Not sure if you are choosing the right product? Our staff is here to help.
We want to make sure you get the right product for your needs.
Our staff will help you understand the options available so you can be confident in your purchase.
As the country's leading Professional Imaging retailer, Vistek is in the perfect position to ensure you make the right choice.
Contact us today for a personal touch.