Buying specials, demo and used gear from Vistek makes sense. We have high quality used equipment from Canon, Nikon and many top manufacturers. These include- camera bodies, lenses, accessories, studio equipment and more.
Bonus 10% off Demo and Overstock items. Discount applied in cart
Save big on cameras Gear and accessories.
Don't miss out on these amazing one of a kind deals, available only while quantities last!
SHOP HERE
Vistek Clearance
Sale Flyers
Click to see our Monthly Photo and Video clearance deals flyers.
View Flyer
Popular Clearance Categories
Vistek guarantees all used equipment, so you can purchase with confidence. Get the gear you need at a price you can afford.
Vistek's limited warranty covers the parts and labour and provides coverage for defects in manufacturing only and excludes coverage for water damage, excessive wear and tear and/or physical/accidental abuse/damage, incorrect usage, loss and theft. At Vistek's sole direction we will either, repair, refund, or replace with same item. If the same item is no longer available or the item is not repairable or the cost of repair exceeds the selling price, Vistek will refund the purchase price less shipping and handling. Warranty does not include cost of rentals, lost fees, or other expenditures. The buyer is responsible for any additional shipping costs. Vistek will not reimburse repairs that were not pre-approved. Improper repair or warranty service performed by someone other than Vistek will void this warranty. Warranty does not cover consumables (batteries, bulbs, ink). Proof of purchase must be presented for warranty purposes.
**Used Lens Glass Disclaimer** New & Used lenses, may have a slight amount dust visible between the lens elements. This is an unavoidable result of the manufacturing process and will not affect image quality or resolution
Inventory Listed
This listing is updated daily. We try to keep this list as current as possible, however an item listed here may have been purchased just before this list was updated. We regret any inconvenience this may cause. If you want to know about a specific product availability, please call 1-888-365-1777 or email sales@vistek.ca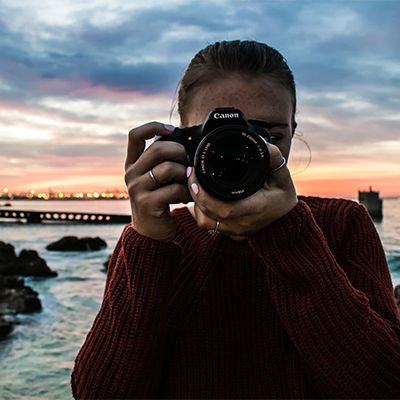 Shop with Confidence at Vistek
local_shipping Free Shipping
To make your shopping experience more enjoyable, Free Shipping is available for non-oversized items up to 10lbs. Check out our shipping rates here.
verified_user Expert Advice
One of the perks of shopping here is that you enjoy helpful advice from our staff and fellow shoppers who are passionate about sharing thier knowledge.
loyalty Incredible selection
We offer you the finest gear from around the world – exclusive brands and a selection of photo and video products you'll find at no other store.