Trade-in Trade-up at Vistek
When you upgrade your equipment, pay tax only on the amount after your trade-in value is deducted!
We all want the coolest gear, but sometimes it's tough to part ways with our older equipment. Let Vistek help find your pre-loved gear a new home. Call or visit us for a free evaluation of your items. Then let us give you a fair market value for your goods based on their condition, after that, we apply that value towards the purchase of your cool, new gear!
Things to note
To be eligible for trade-ins.
You must be the owner
Trade-in any working Photo or Video gear toward a product purchase and have the trade-in value applied to your purchase!
How to prepare your trade-in
Bring in the item with as many accessories; box, cables, chargers, lens caps, etc
Reformat the camera, to remove personal data
Note: Products brought in for trade-in will be considered, however not all products are guaranteed for trade-in values
Trade In FAQ's
Can I trade in more than one device at a time?
Yes, as long as the total value of the trade-in equipment doesn't exceed the camera products you are buying.

Can I trade in something that is not working?
No, we generally only accept items that are in working and resellable condition as potential trade-ins.

How do I know if there is a potential for a trade-in value for my product?
Your best option is to give us a call or visit us in-store with your item/item details and we can guide you from there.

How long is my trade-in value valid until?
Any trade-in quote is valid for 14 days.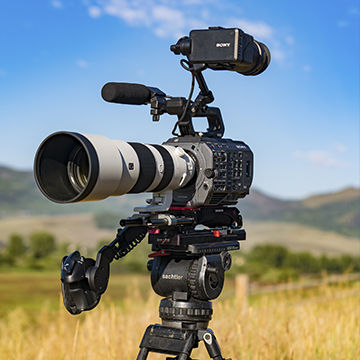 Sales, Events and more every Week!
Events by world-renowned photographers and filmmakers. New product launches and limited time promotions. The chance to win great prizes and save on your favourite brands! Read more.