More reasons to Rent
We're flexible. If you need to rent something longer than a day or a week … no problem! You can rent it for a month or longer. We have other generous offers as well. Take advantage of these:
---
Rent for a weekend – pay for a day!
Rentals picked up after 3:30pm Friday and returned by 10:30am Monday are charged the Single Day rate. Enjoy the extra day. It's on the house!
Cheap night out – 25% discount.
Pick-up your rental order after 4:30pm and return it by 9:30am the next morning for a nice discount.

The 40 hour day.
Bonus, pick-up gear the day before (after 4:30pm) and return it two days later (by 9:30am). For the Single Day rate, you get to use the gear more than a half day longer.
The quickie rental, save when you rent 4 hours or less!
Enjoy a 25% discount off the Single Day rate. Please note that the Minimum charge on any rental contract is $10.00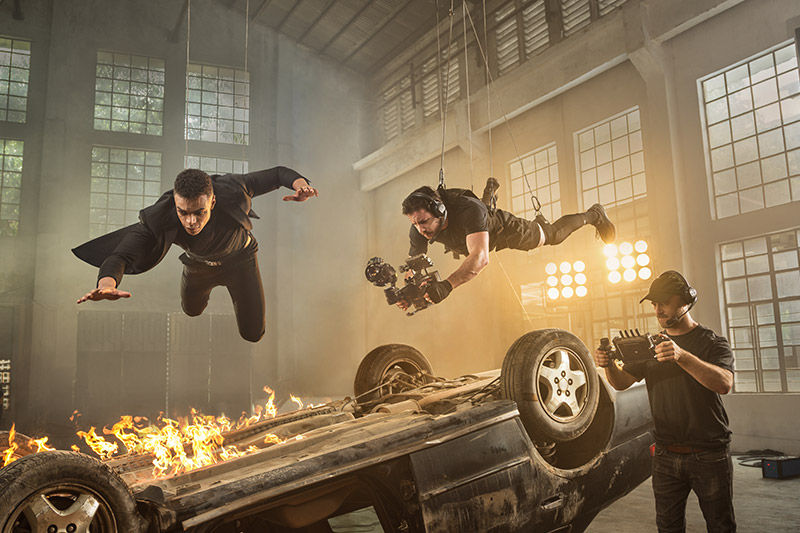 DJI Ronin 4D 4-Axis Cinema Camera 6K Combo Kit
Integrated and Modular | Both Realized in One Camera
DJI Ronin 4D offers a completely unique design. Crafted with carbon fiber and aluminum magnesium, its solid body integrates the imaging, stabilization, and focusing systems, as well as wireless transmission and control. This avoids time-consuming setup and enables quicker shooting. Users can now enjoy compact convenience along with the expansive possibilities from modular accessories.
Our Commitment to you
At Vistek, we've had over 40 years experience renting to professionals as well as hobbyists who'd like to shoot like one. We know what you need. Our staff of
practicing photographers and videographers can even show you how to set up the gear and get the most out of it.
The largest stock around with the largest selection
We stock hundreds of items you just won't find at other rental houses and our wide range of equipment means we can outfit you with full solutions.
We are proud of our great prices and amazing staff
The widest range of equipment for professionals and hobbyists, plus competitive prices and friendly, efficient service.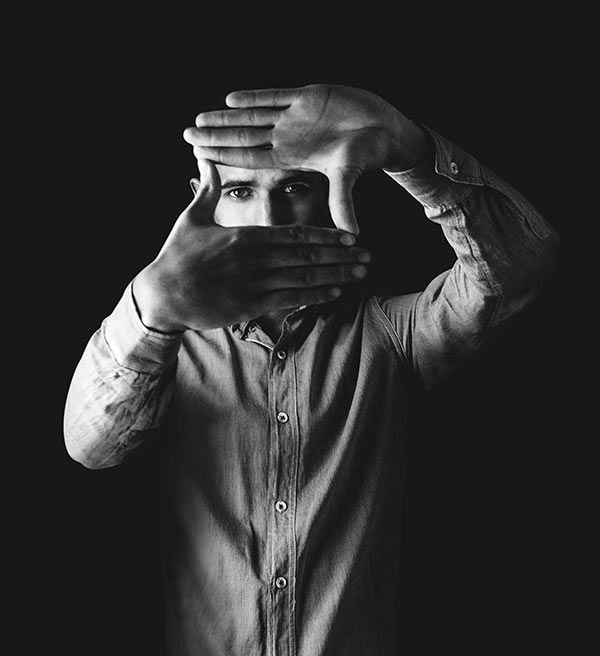 Rental delivery is available coast to coast
From St. John's, Newfoundland to Vancouver Island, if you're planning an out-of-town shoot, we can deliver your rental gear anywhere in Canada at a surprisingly low cost.
Full solutions. Complete packages.
Whether you need the equipment for a one-on-one interview or an elaborate studio set up, our wide range of gear means we can outfit you with full photo and video solutions.
Rental FAQ's
How does the credit card pre-authorization work?
A credit card pre-authorization is a hold on that amount of credit, it is not a charge on the card. When equipment is returned, we can use the pre-auth to take the rental fee or void the pre-auth. The rest of the pre-auth will lift in approximately 5 business days. After voiding or taking payment using the pre-auth, Vistek will no longer have access to the credit.
Can I use debit or cash for the deposit?
A debit or cash deposit is for the full replacement value of the goods rented.
Can I have someone else pay for my rental deposit?
Yes, someone else can pay the deposit. We have a secure payment system which sends the credit card holder an email with a payment link. The information we require for this method is First and Last name as they appear on the card, Organization Name if one appears on the card, Billing Address connected to the card, and email address to send it to.
How does your secure online payment request work?
We will send a payment request to your email account on file from our secure merchant pay website. Your credit card number, expiry date and cryptogram are encrypted in the transmission to protect you and ensure that no data is visible via the internet.
---
Do I need insurance?
You may wish to acquire third party insurance for high value assets. We require insurance for orders with a value of $15,000 or higher. Proof of insurance certificate with Vistek Ltd listed as beneficiary must be provided.
Where can I get insurance?
Front Row www.frontrowinsurance.com Take $25 off with code VISTEK25OFF. Front Row Insurance has a variety of products you can buy, typically most customers get Short Term Film Production Insurance: https://www.frontrowinsurance.com/en/short-term-production-insurance
Can I have someone else pick up my rental?
Yes, someone else can pick up. We must know their First and Last name ahead of time, as we check government issued photo ID to ensure identity. They will also be listed in the contract and will sign the contract, taking responsibility for the items rented. They must be at least 18 years old to be eligible for pickup.
What happens if I lose or damage an asset?
Your rental contract states that you are responsible for any damage or losses to the merchandise that results during the loan period.
---
How much time do I need to give in advance for a reservation?
Reservations can be made at any point prior to pick up, however we recommend at least 24 hours in advance.
High demand items might not always be available on the same day, so it is recommended that you make your reservation as far in advance as possible. Deposits are not required until the assets are picked up.
How can I extend a reservation?
In order to extend a reservation, please call the rental team directly. Extensions may not always be possible if another reservation exists, but we will do our best to accommodate all requests.
Can I return the rental to a different store location than I rented from?
Items must be returned to the store location they are collected from but please speak with a store advisor about shipping options.
Is the request system making a reservation for me?
No, the online request system sends us a notification to create your reservation, we will respond with a confirmation or a request for more information during our regular business hours.
How do I cancel a reservation?
To cancel a reservation within 24 hours of pickup, please call or email the location from which you are renting
What happens if I forget to pick up my rental?
If you forget to pick up your rental and have not cancelled your reservation with 24 hours' notice, charges may apply.
What if I return my rental later than scheduled?
Additional charges may be applied to overdue returns based on the lateness of the reservation.
How old do I have to be to rent?
You must be 18 years of age or older.
What kind of identification do I need to pick up a reservation?
You must be able to provide government issued photo identification.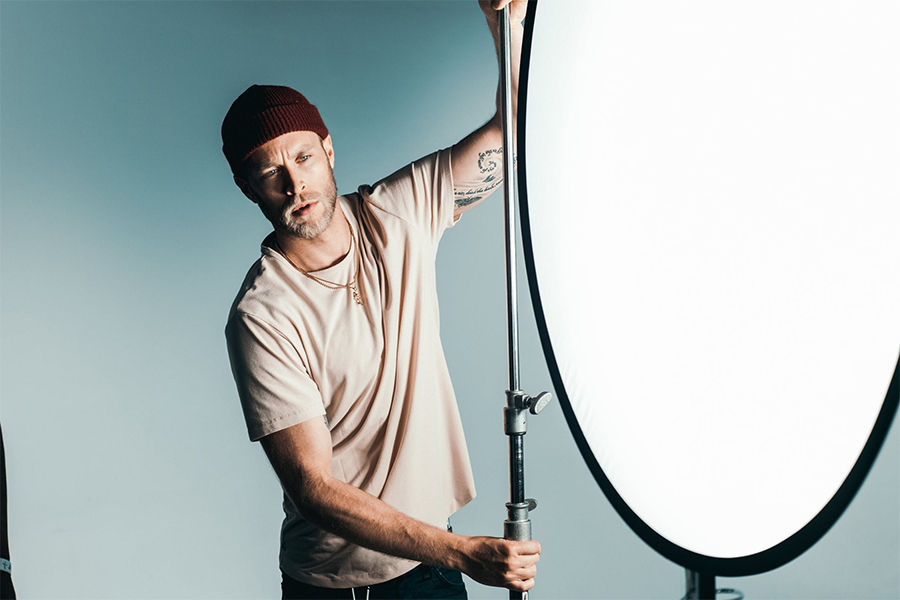 Join our Rentals Newsletter.
We stock hundreds of items you just won't find at other rental houses and our wide range of equipment means we can outfit you with full solutions. Subcribe today to get access to new rental products, promotions and more!
As a professional, sometimes renting gear is the best option for the job.
Whether you need the equipment for a one-on-one interview or an elaborate studio set up, our wide range of equipment means we can outfi t you with full photo and video solutions.
Perhaps you need an unusual piece of equipment, a backup unit for a critical shoot, or you just want to try out some new gear before purchasing it. No matter what reason you have for choosing renting over buying, our extraordinary selection of equipment, great prices and amazing staff will meet your rental needs for your next shoot.
Request Corporate Account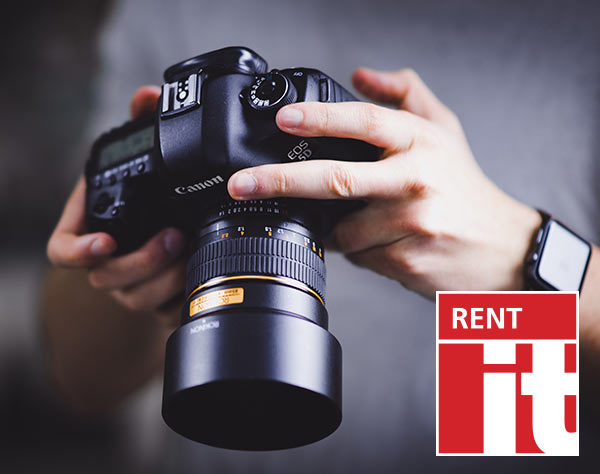 Contact Information
Toronto
Monday to Friday 9:00am – 5:30pm ET
Saturday 10:00 am – 5:00pm ET
Sundays Closed
P:
416-644-8080
E:
torontorentals@vistek.ca
Mississauga
Monday to Friday 9:00am – 5:30pm ET
Saturday 10:00 am – 5:00pm ET
Sunday: Closed
P:
1-877-923-1777
E:
mississaugarentals@vistek.ca
Calgary
Monday to Friday: 9:00am - 5:30 pm MT
Saturday: 10:00 am - 5:00 pm MT
Sunday: Closed
P:
Call 1-800-561-0333
E:
calgaryrentals@vistek.ca
Edmonton
Monday to Friday: 9:00am - 5:30 pm MT
Saturday: 10:00 am - 5:00 pm MT
Sunday: Closed
P:
1-877-484-0333
E:
edmontonrentals@vistek.ca
Ottawa
Monday to Friday 9:00am – 5:30pm ET
Saturday 10:00 am – 5:00pm ET
Sunday: Closed
P:
1-888-428-4466
E:
ottawarentals@vistek.ca