Canon Cameras
Whether you're new to photography or a professional looking to up your game, Canon has a range of mirrorless cameras and DSLRs considered some of the best on the market today. Take a look and meet your match.
DATE: April 13th at 7:00 p.m. EDT
LOCATION: Register on Eventbrite
COST: Free
About Irene Rudnyk

Irene Rudnyk is a Calgary based portraiture photographer, educator, content creator and Canon Canada Ambassador. About Irene Rudnyk First picking up a camera around 11 years ago, Irene began her photographic journey by regularly using her sister Orysia as her main subject.

Since then, Irene has been captivated and inspired by feminine beauty, using the camera to capture her subjects in a more creative, romantic manner.

Preferring to keep full creative control over her photoshoots, Irene often multitasks, taking on the role of stylist or creative director and sometimes acts as makeup and hair artist as well. While the subject is always the focus of her images, Irene also puts a lot of thought into the environment and details of the photo, not striving for realism, but rather a visually pleasing and feminine version of the finished product.

With the goal of inspiring others, Irene created a Youtube channel to share her creative projects and help other photographers, by sharing tutorials, behind the scenes and DIY videos that demonstrate how to use simple techniques, simple setups and natural light to create beautiful images.

You can find more of Irene's work on Instagram or by visiting her YouTube Channel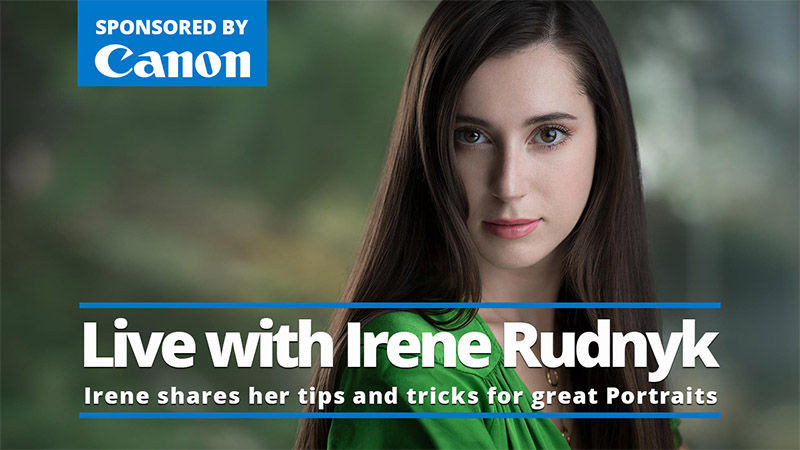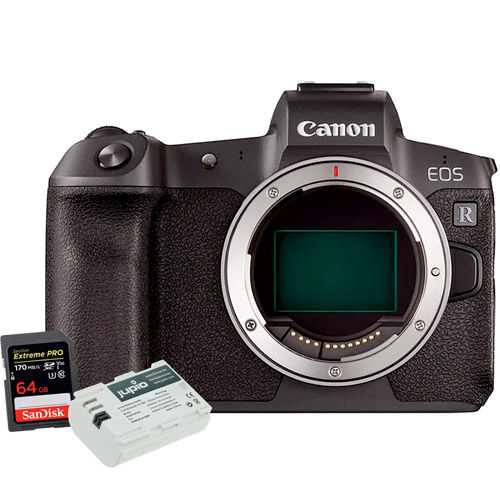 Canon EOS R Full Frame Mirrorless Camera Body 64GB SDXC Card and Jupio LP-E6N Battery
Bonus Battery and Memory Card!
A compact and intuitive design that's compatible with RF, EF and EF-S lenses, opening a world of creative possibilities.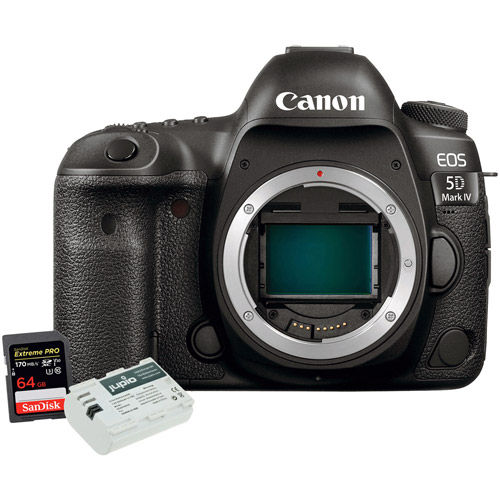 Canon EOS 5D Mark IV DSLR Body With 64GB SDXC Card and Jupio LP-E6N Battery
Bonus Battery and Memory Card!
With its new 30.4 megapixel full-frame sensor and native ISO of 32,000, the Mark IV is Canon's newest low light sensation, able to capture phenomenal photos, even in near darkness.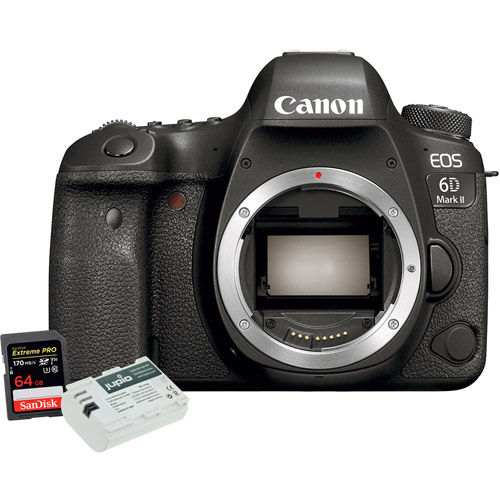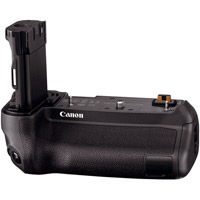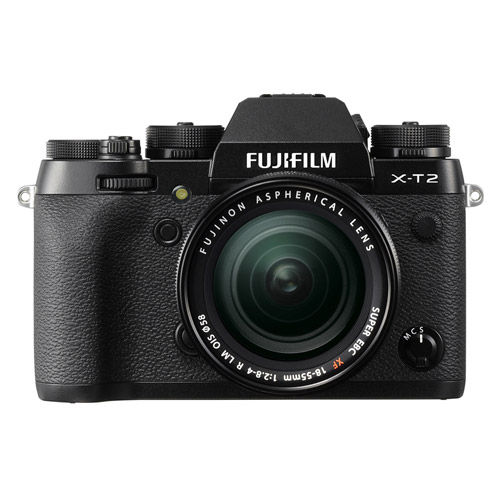 Canon EOS 6D Mark II Body With 64GB SDXC Card and Jupio LP-E6N Battery
Bonus Battery and Memory Card!
Designed with enthusiast photographers in mind, Canon's popular and versatile EOS 6D DLSR camera historically served as the gateway for enthusiasts to step-up to Full-Frame DSLR cameras.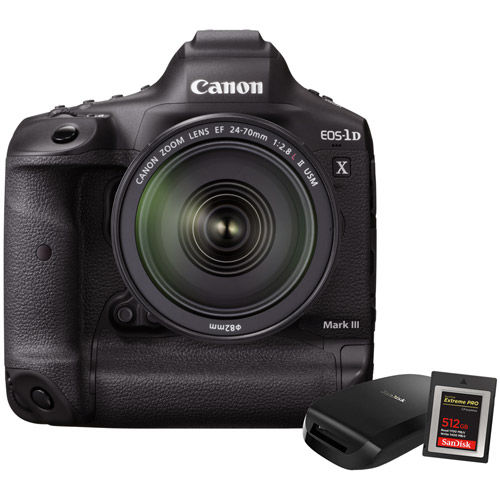 Canon EOS 1DX Mark III Body With 512GB CF Express Card, CF Express Reader.
Bonus Battery and Memory Card!
The ultimate EOS is here, making way for a new era in autofocus speed, accuracy and precision — the EOS-1D X Mark III. Offering the highest level of performance an EOS DSLR has ever possessed, the EOS-1D X Mark III changes the game for serious photographers around the world, boasting a powerful new 20.1 Megapixel Full-frame CMOS sensor, combined with a cutting-edge new DIGIC X image processor, for truly outstanding stills and video.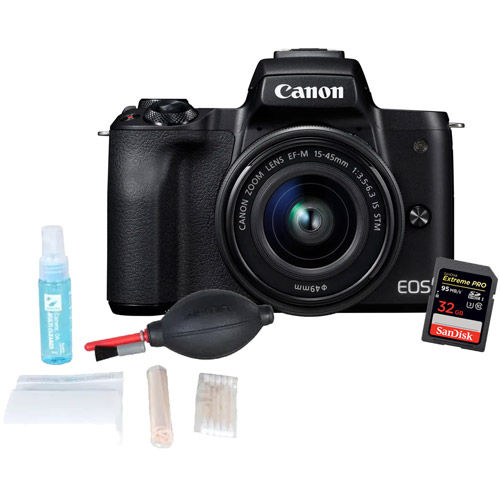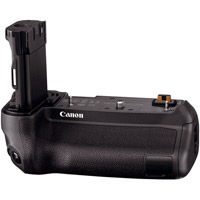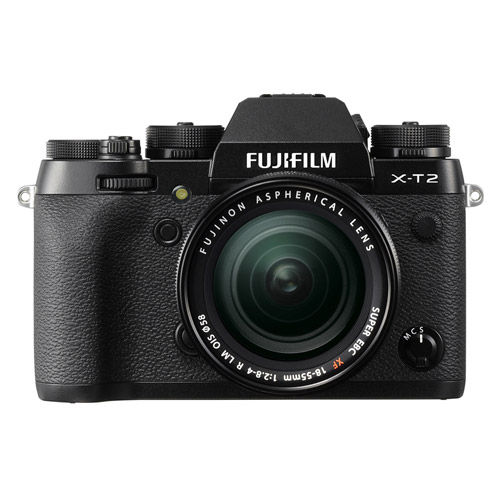 Canon EOS M50 Mirrorless Camera w/ EF-M 15-45mm with 32GB SDHC Card and Cleaning Kit
Bonus Memory Card and Cleaning Kit!
The compact and easy-to-use EOS M50 camera helps you capture the stunning world around you in vibrant, high-resolution images and impactful 4K UHD videos.
Canon Lens Adaptors
Put your arsenal of legacy EF and EF-S lenses to good use on Canon's revolutionary RF-mount system with one of these state-of-the art adapters.
Canon Lenses
Any shooter can achieve professional-looking results with one or more of these superb Canon lenses. There's bound to be one that suits your shooting style, at a price point that matches your budget.
Canon Printers
Now that you've captured them, bring your beautiful shots to life in vivid colour and sharp detail with a Canon PIXMA or ImagePROGRAF professional printer, now available at exceptional savings.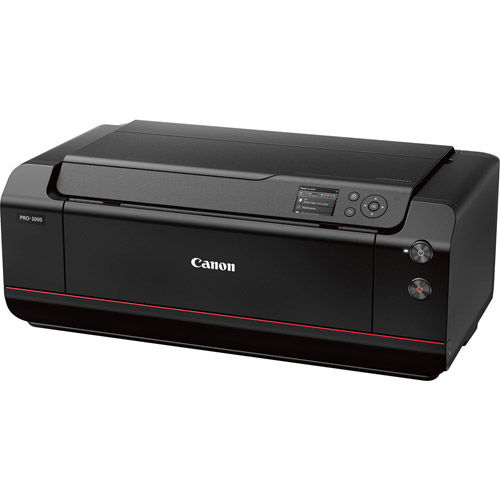 Canon ImagePROGRAF PRO 1000 Printer
This feature-rich professional printer complements Canon's professional line of DSLR cameras and lenses for an ideal pairing that can produce high-detail, high-quality images when printed on a variety of media, creating images that look as accurate printed as when they were captured.