Vistek Commercial Solutions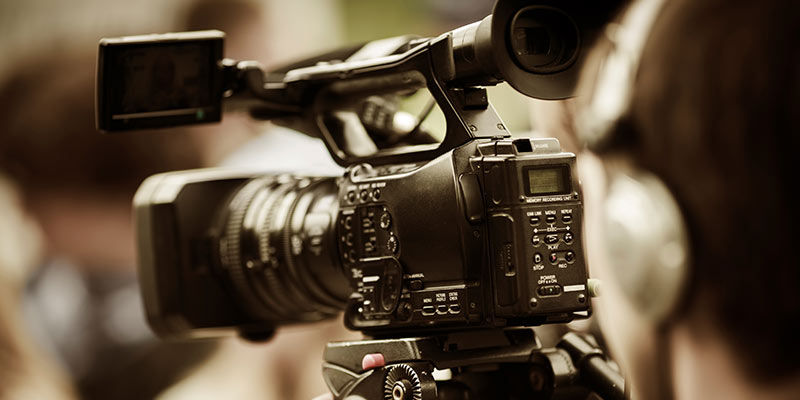 Corporate Solutions that make sense.
Our team of Pro Imaging Specialists combined with our amazing Sales Coordinators are here to assist you with the demanding needs of your business. We will work with you to design custom tailored solutions to increase efficiency and produce the best possible image capture and anything you need for production and post-production.
---
We can help you with
Production systems – Ranging from YouTube to Cinema & Broadcast
Live Production – Switchers, streamers, and all your AV requirements.
Lighting – A Broad spectrum of production lighting systems, controls and grip gear.
Audio – Whether it's mics, mixers or recorders. We can provide a wide array of solutions.
Photo Equipment – Widest range of photo gear from Cameras to printers, lighting to tables for all your studio and corporate needs.
Post Production – From workflow solutions to custom computers and archival
---
Our services include:
Providing a consultant style sales approach
Customizing solutions specifically to your needs and wants
Providing competitive pricing, responding to open bids and tenders
On-site assistance and support
Equipment training & technical assistance
Post-Sale Service and Support
Dedicated Account Manager and Sales Coordinator
---
How Vistek Commercial Sales can help
Our Commercial Solutions Group understands how technology can be daunting, challenging and pricey. We will share our knowledge and take the worry out of making the wrong decision for your business while tailoring a solution that will work best for you. We will also show you how you can grow as your requirements develop.
Our product selection is the best in North America. We shop the world to ensure we offer the latest technology in the industry
Get started with your personalized solution today!
Contact our commercial team for professional customized sales support on your projects. Upon request, we would be pleased to provide you with a reference from one of our current clients, such as; Pi Media, Canadian Tire, Fuel Advertising, Lee Valley Tools, GO Transit, Ontario Real Estate Association
Contact us for Help