Vistek Commercial Solutions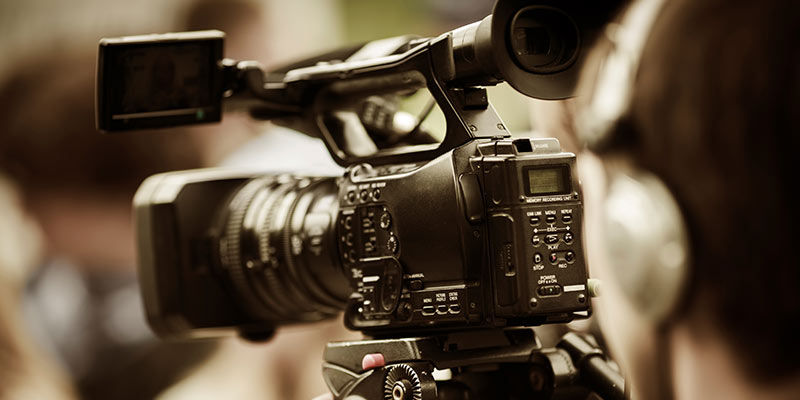 Video Production & AV technology use within worship facilities is growing rapidly.
Today's parishioners are looking for more connected and interactive audio and visual experiences. Worship leaders want to deliver these enhanced experiences to their audience though the use of today's affordable imaging and AV technologies. Whether it be for added production value at both live services and events, or for delivery to a broader audience through regular broadcasting, live streaming, or downloadable services. Or simply capturing and providing video clips and photos for an enhanced blog, Facebook page or for news and events flyers and pages.
---
We can help you with
Video Systems - Live Production and PTZ Cameras, Video Switchers, Monitors, Recorders, Graphics Systems, Editing equipment, Computers, Intercom, Control Systems and more, including a vast array of support accessories and AV equipment including Projection, Large Screen Displays, and more.
Live Streaming Solutions – Affordable end to end streaming solutions, hardware, software and platforms
Lighting - A broad spectrum of production and theatrical lighting systems, control and grip equipment
Audio systems - Whether its Mics, Mixers, Recorders, Sound Reinforcement Systems or accessories Vistek can provide a wide array of audio systems solutions perfect for your needs
Photo Equipment - We offer the widest selection available in Photo DSLRs, Lenses, Lighting, Printing, Production Equipment, and Accessories
---
Our services include:
Providing a consultative style sales approach
Drawing from Canada's largest range of brands and equipment to provide a tailored solution for your needs
Helping you to bridge from today to tomorrow with a cost effective plan
Providing competitive pricing, responding to open bids and tenders
Ongoing Service and Support
Equipment rentals as required
---
How Vistek Commercial Sales can help
At Vistek we realize that technology can sometimes seem daunting and difficult, however our team of experts can work with you to tailor a solution that is perfect for your needs and can grow with you as you requirements develop.
Our commercial team has combined literally hundreds of years of experience in all levels of Video Production, Photo and AV equipment and technology and we work closely with a vast array of vendors to stay abreast of the latest industry developments, technologies and products so we can put together a leading edge system solution that works best for you, based on your individual needs and budget.
Get started with your personalized solution today!
Contact our commercial team for professional customized sales support on your projects.
We will Show you how to
Move forward effectively building on the tools you already have in place
Build easy to use in house live production systems
Augment your services through improved AV presentation systems
Build on line streaming solutions that can engage your audience
Chose the right products that can deliver proven results
Contact us for Help