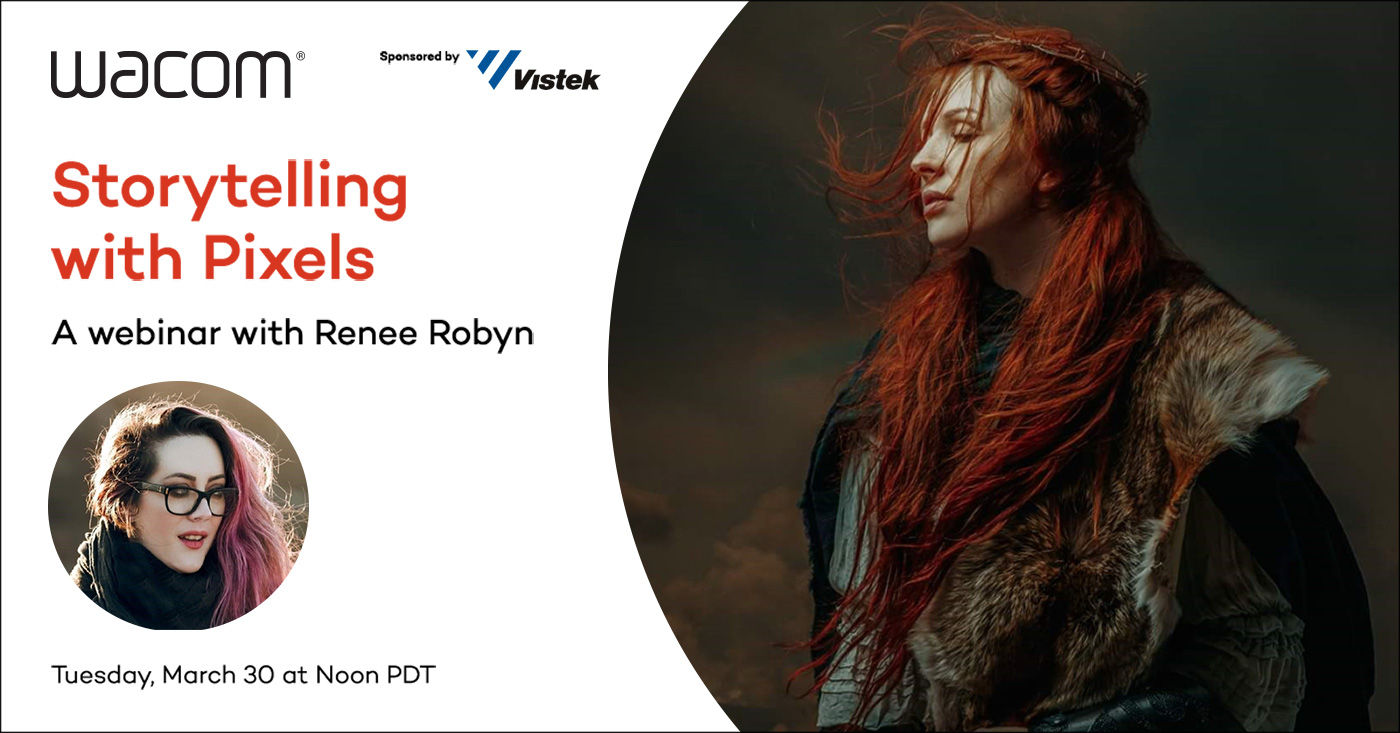 ---
There are many ways to create compelling portraits, even before the shutter is clicked.
From styling to posing and lighting, even lens choices, can completely change the feel and story of a portrait. This lecture will cover some of Renee's favorite tips and tricks to create diverse eye-catching photographs of people.
---
Live Event Wacom Feature Products
Sale runs from March 30th - April 6th
About Renee Robyn
Growing up surrounded by the vast prairie of the Canadian north and tales of faraway places, Renée Robyn has chased the perfect backdrop around the world. Approaching photography like a treasure hunter, her compositions are uniquely cinematic, often becoming pieces of a bigger world represented beyond reality. Renée's style is easily recognizable and distinctly her own. Expertly blending fact, fiction, and a little digital alchemy, she has worked with industry-leading brands like Wacom, Viewsonic, Corel, Capture One, and Intel.
Comfortable facing down gale force winds, climbing fog-shrouded mountains or fast pace commercial studios, her work is impressive and committed. An expert retoucher, Renée applies the same level of commitment to post-processing leveraging her mastery of colour theory, editing, light, and shadow in the digital realm of Photoshop.
Renée Robyn Photography lectures have been presented around the world, including PhotoPlus, WPPI, Photokina, Creative Live, ProEdu and more.
To see more of Renee's work, you can find it on
Instagram
or head over to Renee's website at
www.reneerobyn.com
.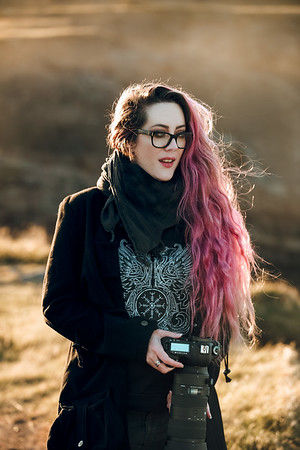 More great ways to get creative this spring
From streaming live video to podcasting and printing, we have curated some really great products to help get your creative vision on track this summer.
Subscribe today for access to sales, events and more every week!
Events by world-renowned photographers and filmmakers. New product launches and time limited promotions. The chance to win great prizes and save on your favourite brands! Read more.