Light it right
Whether you're a busy professional working from home and in need of the best equipment to do the job or someone self-isolating and looking for ways to occupy your time, Vistek has your back. Not only do we have all the gear to meet your needs, but also some very timely content to help you along the way.
Some on-camera flash to get started
If your camera isn't equipped with built-in flash, or even if it is, a flash unit that fits onto your camera's hotshoe is a useful lighting tool. In fact, in the capable hands of an experienced photographer, an on-camera flash can deliver incredible (almost studio quality) results.
---
SPEEDLITE BASICS | Getting Started with Speedlites
In this film Mark introduces you to the basic speedlite unit and the general settings and options you will find on most speedlites on the market today. Mark explains how to set the different options and the basic purpose of each, covering everything from the basics of turning the unit on, angling your flash and the in-built accessories. He also then walks you through all of the different modes and settings found on most common speedlites, such as ETTL, Manual control, Hi-Speed Sync and more.
Phone lighting
As smartphone cameras become increasingly sophisticated and more and more creators are using their devices to capture fabulous images, lighting tech has followed suit to keep up with this growing new market. From portraits to products, good lighting is essential to getting a great shot. One of these clever offerings might just hit the sweet spot.
---
INTERVIEW: Get Ready to Laugh with Marta Musa's Dog Photography
During this COVID-19 pandemic, we all needed a little laughter to ease the stress and perhaps some inspiration of what we can do to photograph our own fur babies at home! Marta Musa takes delightful photographs of her costumed pups and the results can only bring big smiles. Find out her tips and tricks for getting the perfect shot!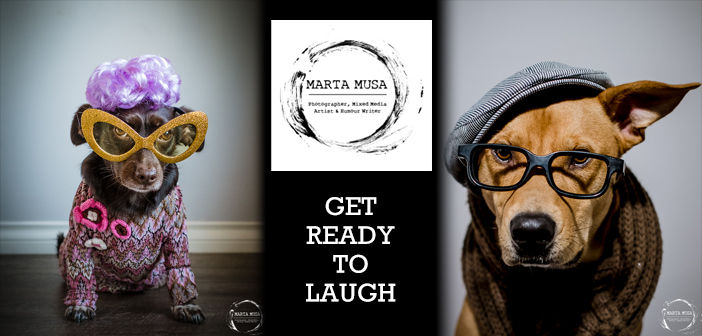 Get creative with new camera lenses & accessories!
The vast array of lenses in today's market offers new opportunities for photographers to expand their capabilities and make the most use of their cameras. Understanding the terminology and engineering of the lenses in today's market will help you make a better decision in your camera and lens purchasing.
SHOP FOR Lenses
Studio and location AC flash
Self-contained flash heads are available in different power outputs. Many, like the Elinchrom heads, are fan–cooled and are packed with key features, including fast recycling times, action-stopping flash durations and multi-voltage capability.
---
Studio and location battery powered flash
---
Battery Operated Pack and Head
Continuous lighting for photography
High Output Bowens Mount LED Lights
Light Meters
Getting the lighting right is important to every project. Getting the lighting exact requires a light meter, a lighting tool that will allow you to set up your lighting to professional standards.
---
Using A Spot Meter For Film Photography - Video Tutorial
Vistek video content creator Kyle McDougall, gives a quick overview of how he uses his Sekonic L-558R and the spot meter function for his film photography in his video "Using A Spot Meter For Film Photography – Image Breakdowns Vol.1"
READ MORE
Photography Reflectors and Softboxes
Whether it's using light manufactured by a flash unit or using natural sunlight to your advantage, softboxes, umbrellas and reflectors are invaluable lighting tools, for on location or in-studio. For fashion and portraiture softbox is an ideal lighting tool. As the light from a flash unit passes through a layer or layers of translucent fabric it produces a very even, soft and flattering light
.
---
Photography Backdrops
Don't like the backsground? Change it. Choose from dozens of different colours from greens, blues and reds to delicate pastels and popular shades of greys, whites and black. As well as being used as a photographic backdrop, backgrounds are ideal for use to create theatrical sets, shop window displays and exhibition use.
---
Superior Backgrounds
Whether you're shooting fashion models, families or pets, Superior Seamless Paper is ideal for portrait photography. Available in pastel, neutral and vividly coloured, the paper remains wrinkle- and crease-resistant to ensure a smooth and seamless background.
Westcott Backgrounds
Westcott offers backdrops made of wrinkle-resistant, washable and reflection-free materials to provide a smooth and seamless look – they can be folded worry-free for easy transport and storage.
Easiframe Cyclorama
Specially designed for photographers and cinematographers shooting portraits and products, Easiframe curved fabric backdrops save you time when setting up for a shoot. Changing fabric skins is easy – and they don't crease, so there's no need to steam or iron them.
Just in case you might need some
---
More great ways to get creative this winter
From streaming live video to podcasting and printing, we have curated some really great products to help get your creative vision on track this summer.
Contact us today!
From product demonstrations to one-on-one sales consultation and training, our experts are here to provide you with extensive and uncompromising before-and-after sales support and service
Our imaging experts at Vistek are here to help!
With Vistek Commercial Sales, you get an experienced team of digital imaging, workflow and systems consultants with extensive knowledge in Professional Photo as well as Film and Television, Professional and Broadcast Video, Pro Audio, Systems, Applications, Computing, Accessories, Lighting, Grip and much more.
Sales, online events and more every week!
Events by world-renowned photographers and filmmakers. New product launches and time limited promotions. The chance to win great prizes and save on your favourite brands! Read more.