How to start and or improve streaming video with your Phone or Tablet
Working with your phone or tablet is an easy and great place to start. You might be using a collaborative tool with your smartdevice like Skype, Zoom etc.or streaming directly to Facebook or Youtube etc. The biggest things to improve here are Audio, and Setup (accessories), Stabilization, Lighting, System & Control.
Audio for Smartdevice Video Streaming
Good video needs to have good audio accompanying it. An external microphone will have better audio quality than the built-in microphone.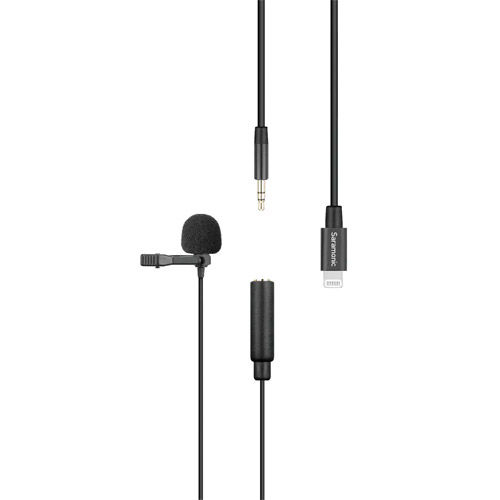 Saramonic LavMicro U1B 6 Meter Lavalier Microphone with Detachable Lightning Connector for New iPhone X/8
It delivers rich detailed sound for interviews, vlogs, presentations and more. Whether you're shooting video or recording audio with the app of your choice.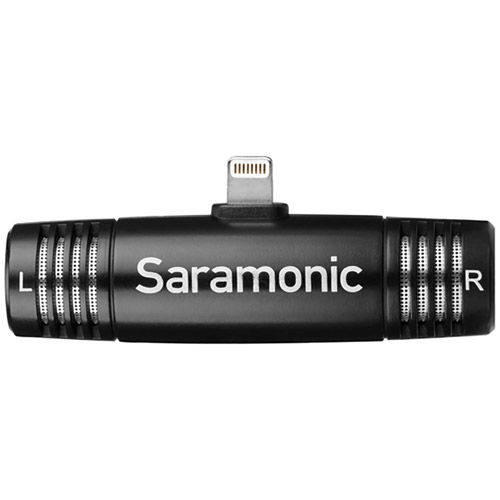 Saramonic Smartmic Di adjustable mic with lightning connect for IOS devices
It is specially designed to vastly improve the sound quality of the videos you shoot and the audio you record on your iPhone or iPad.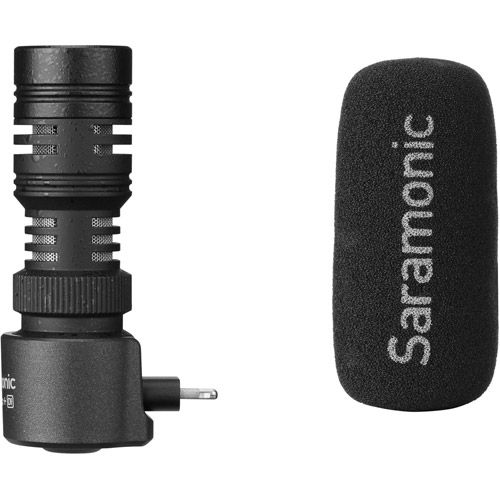 Saramonic SmartMic+Di Lightweight Smartphone Microphone with Lightning Connector for iOS Devices
The Saramonic SmartMic+ Di is an ultra-lightweight and compact microphone that plugs directly into the Lightning port on the iPhone or iPad and vastly improves the sound quality of the videos you shoot and the audio you capture.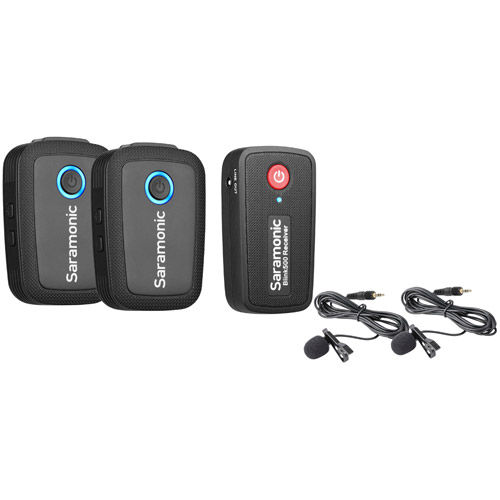 Saramonic Blink 500 B2 3.5MM 2.4G Dual Channel Wireless Microphone
The Saramonic Blink500 B1 is an incredibly compact, lightweight, and easy-to-use wireless microphone system for DSLR , mirrorless and video cameras, or mobile devices that delivers detailed, broadcast-quality sound.
Smartdevice interface cables & boxes
How to set up and shoot a vlog with a phone in your home studio? | A Beginner's Guide
This is a great video explaining how to film YouTube videos with a phone if you're just a beginner on a budget. Check it out!
Lighting for Smartphone Video Streaming
Smartdevice Live Production Systems
Gimbals for Smartphone Streaming
The big list of gear to start Streaming Video from home
At Vistek we have years of Live Production and Streaming experience under our belts and a wealth of products and accessories from software to hardware that can all contribute to making your content the best it can be. So to get you started, here are some of the most common effective and affordable tools, options and choices at a variety of levels from simple to advanced.
We are adding new live streaming events daily, check out our events page!
At Vistek, we firmly believe there's no end to the learning process and we admire those who seek guidance with the goal to get better. In our ongoing series of seminars we showcase a roster of experienced lecturers, those whose expertise and enthusiasm make learning a most enjoyable experience.
Sales, Online Events and more every Week!
Events by world-renowned photographers and filmmakers. New product launches and time limited promotions. The chance to win great prizes and save on your favourite brands! Read more.