Cameras streaming solution
A laptop's built-in webcam might get you started, but for anyone who really wants to up their live-streaming game, a proper in-home live-production studio with a better standalone camera is definitely the way to go. Most cameras can produce a clean image output in HD 1080p with an HDMI or SDI output that can be utilized with an optional interface or capture device.Most live-streaming productions are done at 1080p to optimize bandwidth, but you can also choose to shoot 4K for local reasons and then connect the results to your collaborative or streaming system in 1080. Some cameras can also connect to your computer via IP (LAN), eliminating the need for an external interface card.
If you have any tips, tricks or fun at home projects to share, please reach out to us on social.
Popular cameras for desktop streaming
---
How to use your Sony Alpha and RX cameras for live-streaming
At a time when we're often connecting virtually via livestreams, you can put your Sony Alpha cameras to great use as a much higher-quality source than the webcams built into your computer.
Just about every Sony camera, including all of the Alpha series full-frame (α7x/ α9x) and APS-C (α6xxx) models, as well as the RX line (RX1, RX10, RX100) can be used to stream – they just need to have an HDMI output port.
Specialty Streaming Cameras & Action Cameras
---
Camcorders - Ideal for Live Production Systems or with Live Streaming Capability
With some professional cameras, you can stream directly via wifi to various platforms. This is great if you want to have mobility and connectivity anywhere much like using your smart device, but you may also want the additional benefits of better-quality audio and images, with lensing to zoom in on the action.
---
How as a House of Worship you should prepare for live streaming of services
House-of-worship outreach isn't new but it's becoming increasingly important to get on air and service a congregation that needs support. Building systems that can also be leveraged for income, or cost offset, is another important consideration.
PTZ Cameras/Heads and controllers
---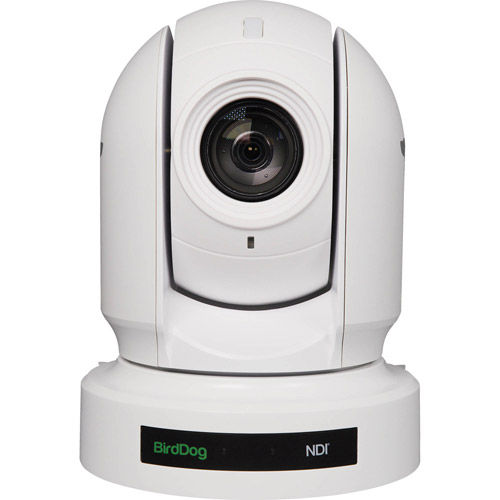 BirdDog Eyes P200 1080P Full NDI PTZ Camera w/Sony Sensor & HDMI/3G-SDI (White)
P200's new Advanced Colour Tools unlock a suite of incredibly powerful, professional level, colour tuning features.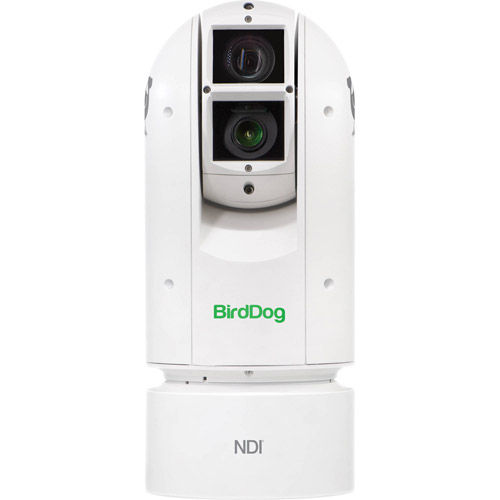 BirdDog Eyes A300 IP67 Extreme Weatherproof Full NDI PTZ Camera w/Sony Sensor & SDI (White)
Designed for fixed outdoor installations such as sports, the IP67 rating and the Wind Load Durability rating equal to that of a category 4 Hurricane, which means A300 can withstand pretty much any weather conditions.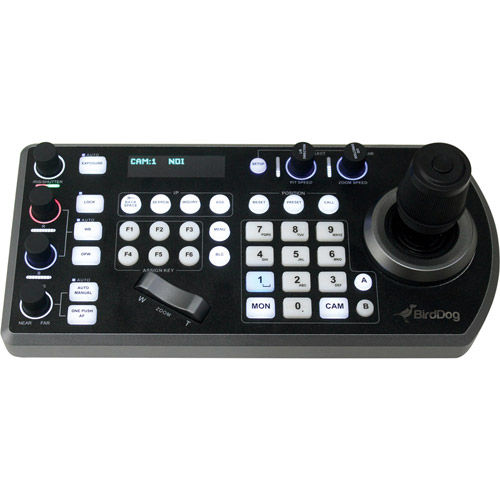 BirdDog PTZ Keyboard controller w/NDI, VISCA, RS-232 & RS422, BirdDog Comms Compatible
BirdDog PTZ Keyboard is a full featured PTZ Keyboard that supports NDI®, NDI|HX, Visca over IP, RS422, and RS232.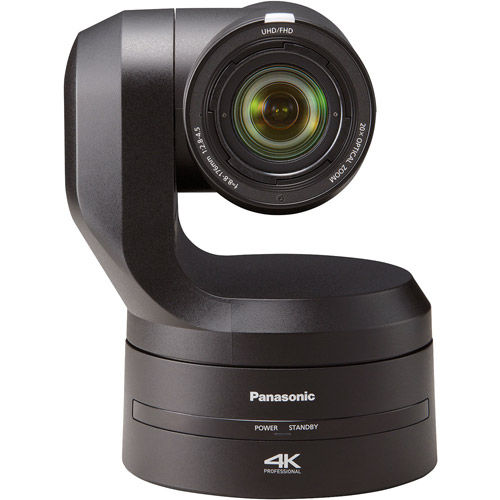 Panasonic AW-UE150KPJ8 UHD 4K 20x PTZ Camera - Black
Features a large 1" MOS sensor, supports high-quality 4K/UHD 60p video output, features a 75.1-degree viewing angle, 20x optical zoom and supports versatile outputs, including 12G-SDI, HDMI, optical fiber and IP.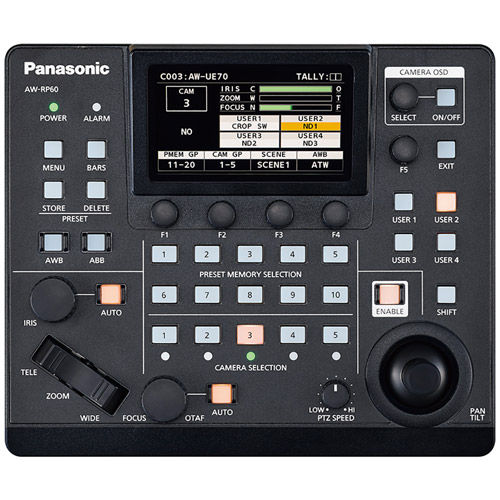 Panasonic AW-RP60GJ Compact Remote PTZ Camera Controller with PoE GUI Menu Screen for Clear Visibility
Equipped with a GUI menu screen for clear visibility and a joystick for intuitive control. Compact Remote Camera Controller with PoE support for single cable connection.
USB A/B/C/Mini/Micro & Thunderbolt 1/2/3 & Mini DisplayPort – Are you confused yet?
Don't worry, you're not alone! It seems that everyone is trying to get connected these days for live streaming, etc., but there's a lot of confusion about what connects what to what and how to get there from here. Let's review.
Understanding Audio – Part 1: The basic things you need to know
Some say that humans are "wired for sound" and "the brain never stops listening" or, for those capturing audio for video, that "audio makes up 70% of the video quality." It's no mystery why good sound is so important, but there's a lot to know and a tidal wave of product choices. So how do you cut through all the noise?
Understanding Audio – Part 2: Balanced vs. Unbalanced Audio Levels, Cables & Connections
Don't worry, you're not alone! It seems that everyone is trying to get connected these days for live streaming, etc., but there's a lot of confusion about what connects what to what and how to get there from here. Let's review.
Contact us today!
From product demonstrations to one-on-one sales consultation and training, our experts are here to provideyou with extensive and uncompromising before-and-after sales support and service
Our imaging experts at Vistek are here to help!
With Vistek Commercial Sales, you get an experienced team of digital imaging, workflow and systems consultants with extensive knowledge in Professional Photo as well as Film and Television, Professional and Broadcast Video, Pro Audio, Systems, Applications, Computing, Accessories, Lighting, Grip and much more.