Whether you've been considering a compact retro-styled mirrorless X Series model or taking a closer look at the large-format GFX cameras, there's never been a better time to equip yourself the latest from Fujifilm.
Outstanding resolution, exceptional tones and advanced colour reproduction converge in Fujifilm's GFX models to deliver some of the world's best image quality available today.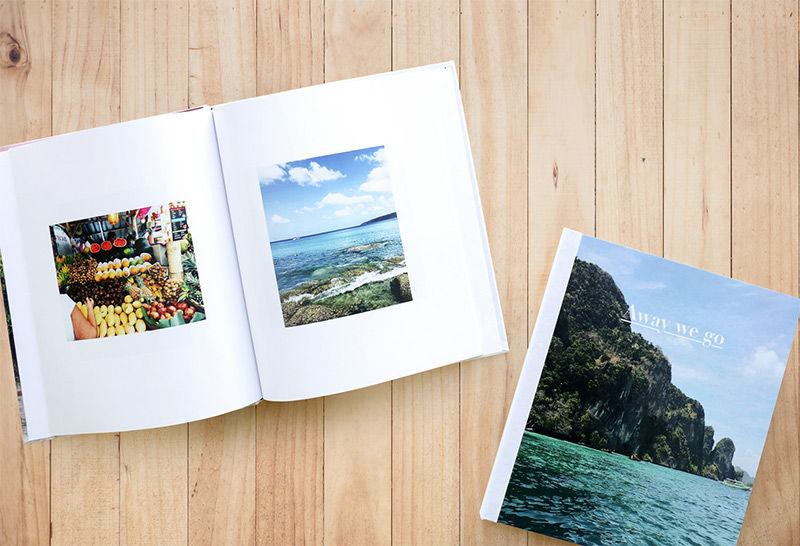 Shop for Photobooks, Canvas prints, Fine art prints and more!
What's stopping you from starting your own photo gallery? Seriously, start looking for a suitable wall. Because if you have a collection of photos to show off, Vistek can take your pictures and turn them into gorgeous prints on paper or canvas.
Complimentary GFX Demo
Get MORE THAN FULL FRAME with the FUJIFILM GFX System
Interested in the GFX System? Fujifilm is providing a complimentary GFX product loan with a GFX Product Expert personal 1-on-1 video conference call. Experience the goodness of GFX Large Format!
Sign Up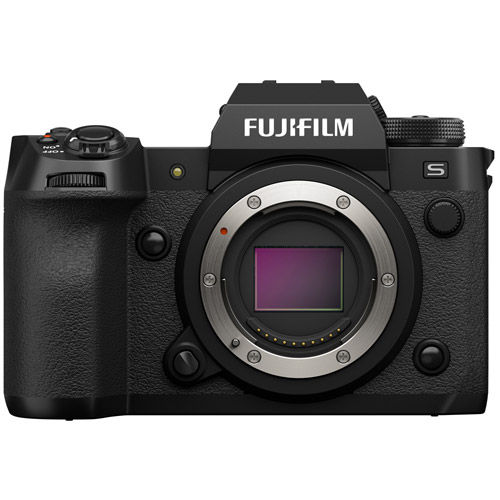 Fujifilm X-H2S, Power, control and versatility for professional image makers.
The latest X Series sensor and processor combine in this feature-laden mirrorless camera, offering power, control, and versatility for still and motion professionals. X-H2S offers a powerful and versatile combination of photographic and filmmaking features to enhance any storyteller's vision. Central to its success are the 26.1-megapixel, back-illuminated X-Trans 5 stacked sensor and X-Processor 5, which combine to provide a 14-stop dynamic range and outstanding performance in all lighting conditions.
The X-T4 is the pinnacle of Fujifilm's X Series and the most powerful camera in this lineup to date, with features designed to meet the demands of today's professional photographers and videographers.
---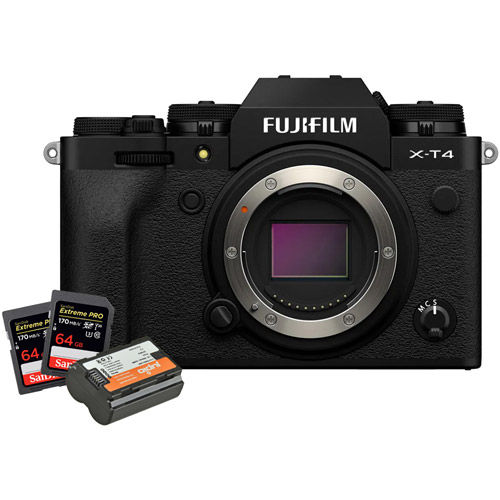 Fujifilm X-T4 Mirrorless Body Black, NP-W235 Battery, 2 x Extreme Pro 64GB SDXC UHS-I Cards
Chase your creativity as far as it wants to go with FUJIFILM X-T4. This powerful image-making tool offers professional photo and video functionality that can be quickly and easily accessed at the flick of a switch. X-T4 offers a 26.1MP X-Trans CMOS 4 sensor, X-Processor 4 quad-core imaging engine, five-axis In-Body Image Stabilization, autofocus sensitivity down to -6EV, and Full HD/240p super slow-motion video recording.
---
Fujifilm X-T3 Mirrorless Body Black (USB-C Charging Cable only)
FUJIFILM X-T3 uses advanced image sensor and processing technology, a weather-resistant design, and incredible performance to help image-makers make their best images and produce their most meaningful stories.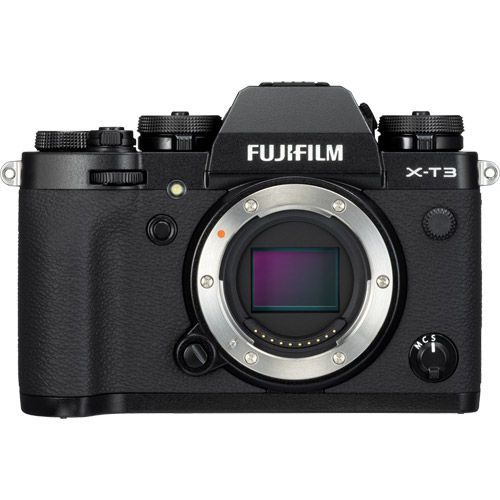 ---
---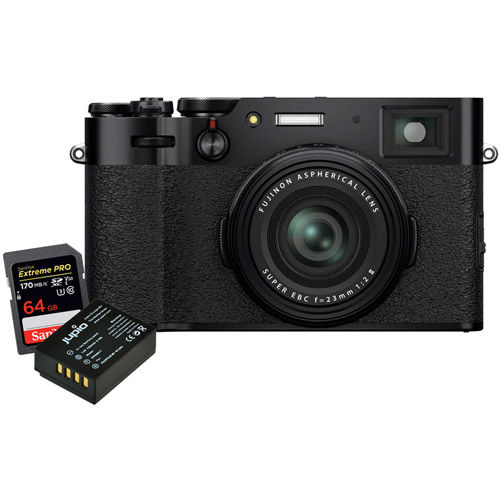 Fujifilm X100V, NP-W126S Battery, Extreme Pro 64GB SDXC UHS-I Card
A new 23mm F2 fixed lens perfectly complements the cutting-edge 26.1MP X-Trans CMOS 4 back-side illuminated sensor at its heart. The X100V also features the powerful X-Processor 4 quad-core imaging engine, which drives superfast, precision autofocus right down to -5EV, while an Advanced Hybrid Viewfinder ensures photographers are always ready for the perfect moment. With the addition of a tilting LCD touchscreen, optional weather sealing (with separately purchased lens) and a great design, you have the perfect recipe for beautiful still images and spectacular 4K video, whatever the situation.
---
---
It always pays to plan ahead and pack some extra power and storage solutions. We thought you might want some of these additional accessories in you bag, too.
More great ways to get creative this season
From streaming live video to podcasting and printing, we have curated some really great products to help get your creative vision on track this summer.
Gear Guide for Nature Lovers
This spring, the great outdoors is beckoning us like never before. The only thing better than finding yourself amid nature's bounty is having some great gear to capture the moment, bring it home and share it with others. We have a few suggestions.
VIEW THE Guide
Subscribe for Sales, Live Events and more every Week!
Events by world-renowned photographers and filmmakers. New product launches and time limited promotions. The chance to win great prizes and save on your favourite brands! Read more.