Bestselling Sony Cameras
It's not easy to nab the world's number-one spot – and hold onto it – in today's crowded mirrorless market, but Sony has done just that. Take a good look at these bestselling models and you'll understand why.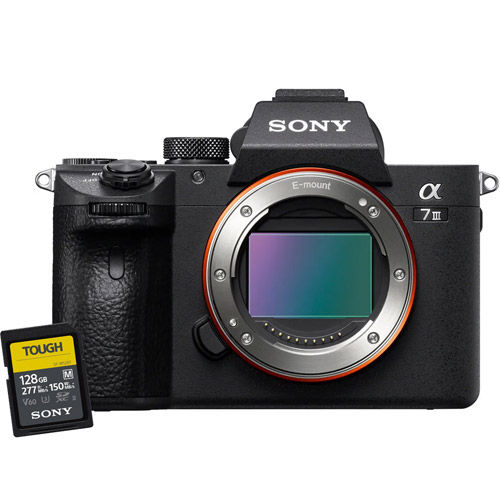 Sony Alpha A7III Mirrorless Body w/ TOUGH-M 128GB SDXC UHS-II U3 Class 10 V60 Card
Bonus Memory Card
With outstanding imaging capability and high-speed performance contained in a compact body, the α7 III gives you the power, precision, and flexibility to capture once-in-a-lifetime moments just as you like.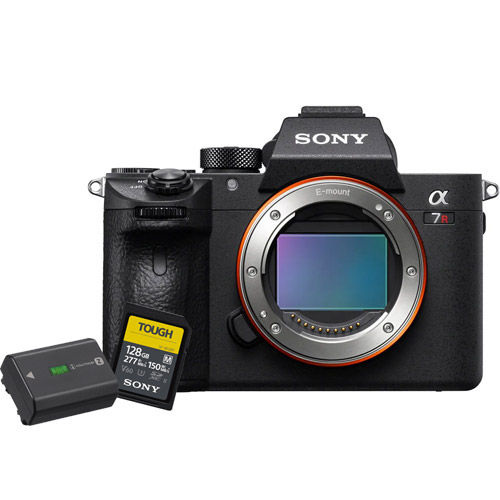 Sony Alpha A7RIV A Mirrorless Body w/ TOUGH-M 128GB and NPFZ100 Battery
Bonus Memory Card and Battery
Enter a whole new world of photographic expression with incomparable image quality and processing speed. A powerful new choice joins the α7R series with ever more advanced connectivity and enhanced reliability demanded by pros.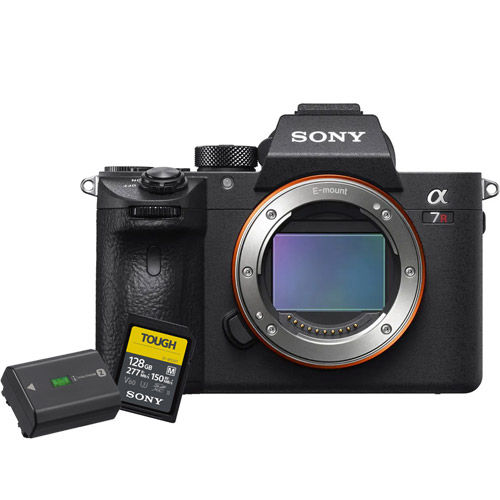 Sony Alpha A7RIII A Mirrorless Body w/ TOUGH-M 128GB and NPFZ100 Battery
Bonus Memory Card and Battery
The α7R III packs pro-style operability into a strong, compact body to give you greater flexibility to take brilliant shots in any situation. With such high power, precision, and potential at your command, you can capture once-in-a-lifetime experiences.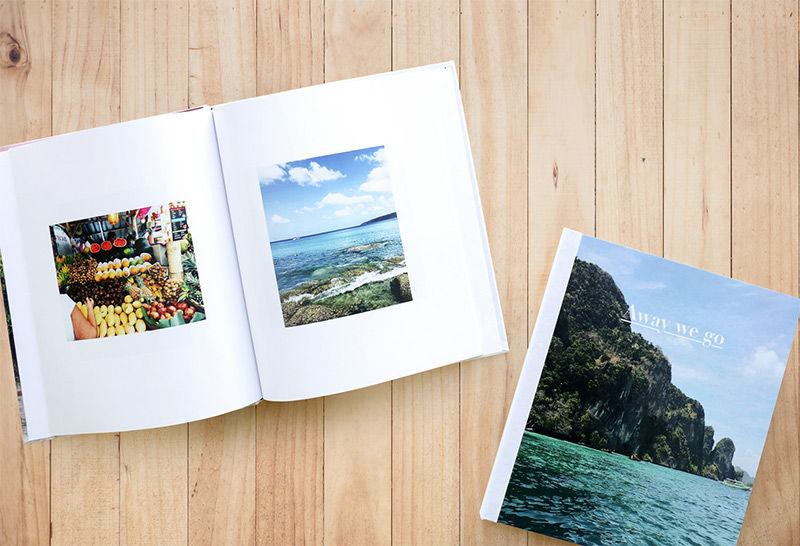 Shop for Photobooks, Canvas prints, Fine art prints and more!
What's stopping you from starting your own photo gallery? Seriously, start looking for a suitable wall. Because if you have a collection of photos to show off, Vistek can take your pictures and turn them into gorgeous prints on paper or canvas.
Say hello to the world's smallest and lightest full-frame compact mirrorless interchangeable-lens camera, the Sony Alpha A7C
The new Sony a7C opens up a world of quality full-frame photography and advanced video to a wide range of new users. Experience spectacular full-frame image quality with exquisite bokeh, advanced autofocus, 5-axis image stabilization and compatibility with a full range of E-mount lenses, in an all-new ultra-portable design. It's also ideal for vlogging with a new flip-out vari-angle LCD screen and delivers the speed and performance that makes it a snap to shoot with!
|
Buy Now
Sony Alpha A7IV Mirrorless Body w/ SEL FE 24-105mm f/4.0 G E-Mount Lens
Beyond basic. For a new generation of imagemakers.
Prepare to be inspired. The α7 IV's true-to-life resolution and remarkable AI-powered autofocus complement a range of world-class features at the cutting edge of imaging technology. Go beyond basic with 33-Megapixel1 full-frame sensor for outstanding still image and 4K11 movie quality. The a7IV boasts a new and improved AF, and while there is a myriad of other improvements, the focus breathing compensation is a truly unique new feature. Along with other major movie technology innovations; S-Cinematone 4K60p XAVCS-I, 7K oversampling, AF assist, focus map, heat dissipating structure, optical active mode stabilization and more.
---
---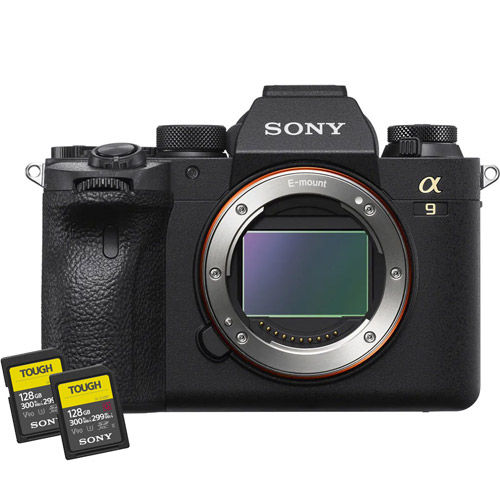 Bonus Memory Cards!
The α9 II offers advances that answer the demands of professional workflows, including sophisticated operability and network connectivity for enhanced support in the field, rugged go-anywhere reliability and unrivalled speed.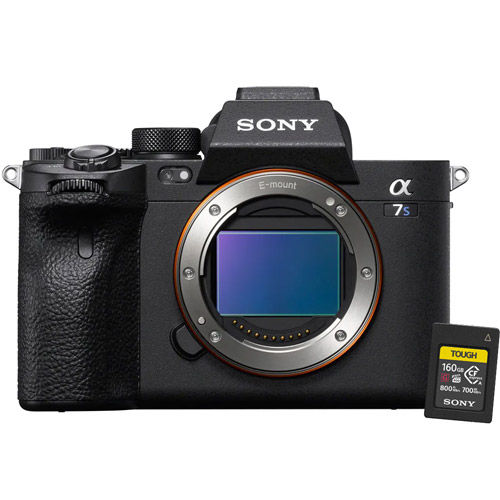 Optimized for video production, with an all-new 12.1MP 4K Exmor R backside-illuminated full-frame sensor built for superb sensitivity and speed.
---
Alpha 1. The One.
The most technologically advanced, innovative camera that Sony has ever released, the Alpha 1 combines high-resolution and high-speed performance at a level never previously reached. A 50.1-megapixel full-frame stacked Exmor RS™ image sensor capable of up to 30 fps continuous shooting with up to 120 AF/AE calculations per second, 8k 30p 10-bit 4:2:0 video and much more, the Alpha 1 will allow creators to capture what they've never been able to before.
New 50.1-megapixel (approx., effective) full-frame stacked Exmor RS™ CMOS image sensor
Upgraded BIONZ XR™ imaging processing engine with eight times more processing power
Fast sensor readout enables up to 120 AF/AE calculations per second, double the speed of the Alpha 9 II, even during 30fps continuous shooting
Bright and large 0.64-type 9.44 million-dot (approx.) OLED Quad-XGA electronic viewfinder with the world's first refresh rate of 240 fps
Silent, vibration-free electronic shutter
World's first anti-flicker shooting with both mechanical and electronic shutter
Electronic shutter flash sync up to 1/200 sec. for the first time in the Alpha series
World's fastest mechanical shutter flash sync up to 1/400 sec.
|
BUY NOW
The Sony FE 24-70mm F2.8 GM OSS II can deliver the full potential of today's advanced still and movie cameras.
Key Features:
World's smallest and lightest full-frame F2.8 standard zoom lens with autofocus
G Master quality and performance with excellent corner to corner resolution
Advanced optical design including 3 aspherical, 2 XA (extreme aspherical), 2 ED (Extra-low Dispersion) and 2 Super + Nano AR Coating II for incredible G Master resolution and beautiful bokeh
Four XD (Extreme Dynamic) linear motors results in fast, precise and quiet AF
11-blade circular aperture for beautiful bokeh
Advanced operability and balance for prolonged professional use
|
PRE ORDER
Caroline Jensen - Photographer
"I absolutely love my 50mm 1.2, 35mm 1.4, and 90mm 2.8 for food photography. I often use extremely shallow depth of field and it is imperative that the in-focus area be razor sharp. The textures on food are not forgiving! Food has to be a feast for the eyes (literally!) so color rendition is also extremely important. All of these lenses give me the flexibility to shoot any food situation with precision."
Website: www.carolinejensen.com
Instagram: https://www.instagram.com/carolinej/
SEE CAROLINE'S LENSES
Bestselling Sony Lenses
Classic design, superb engineering, robust build and outstanding performance are the hallmarks of these top-selling Sony lenses, and just a small sample of the vast array we carry at Vistek.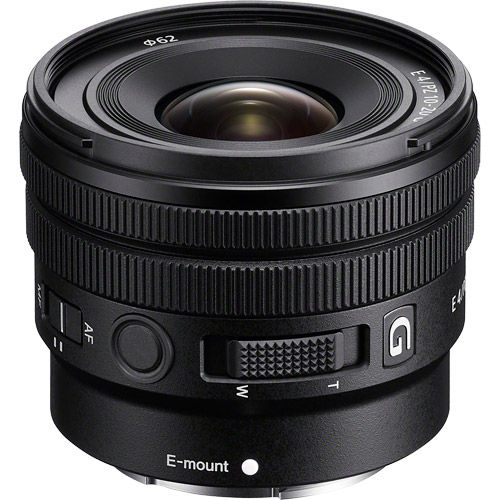 The world's smallest and lightest constant F4 ultra-wide-angle APS-C power zoom lens offers outstanding mobility and superb image quality for both stills and movies.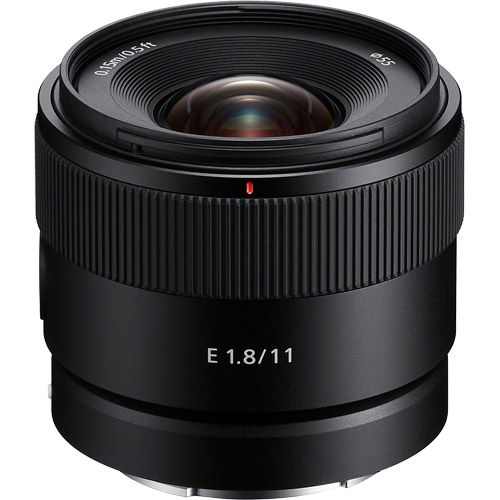 Sony Alpha APS-C ultra-wide-angle large aperture prime lens with outstanding corner-to-corner resolution and bokeh with fast, reliable AF that is ideal for movies in a compact, go anywhere lens.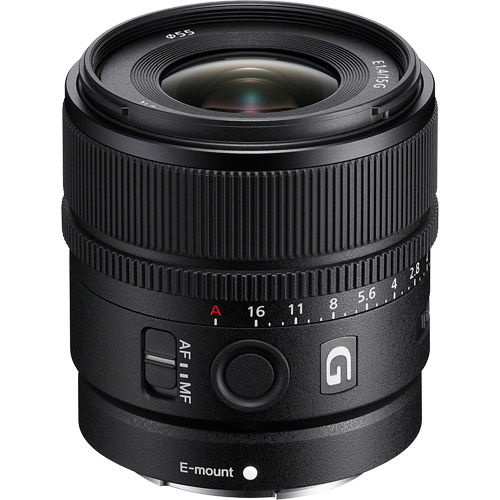 With great G Lens rendering and expressive F1.4 bokeh, this 15-mm (35-mm full-frame equivalent: 22.5-mm) wide-angle prime lens for APS-C bodies delivers dynamic perspectives.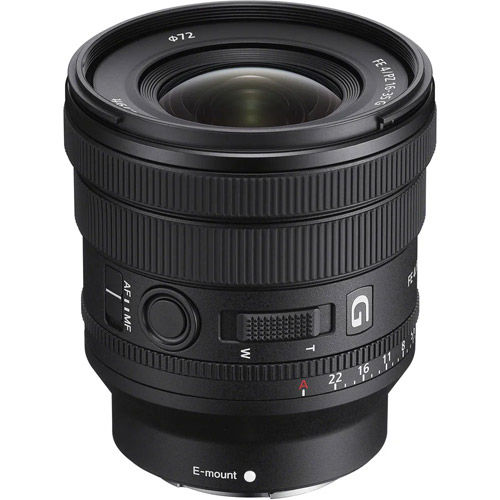 FE PZ 16-35mm F4 G - Sony Alpha full-frame constant-aperture wide-angle G lens with power zoom provided by XD linear motors and next-generation autofocus performance optimized for still and movie.
Sony Alpha Full-frame E-mount prime for stills and movies with excellent G Lens™ resolution and bokeh in a compact, lightweight design.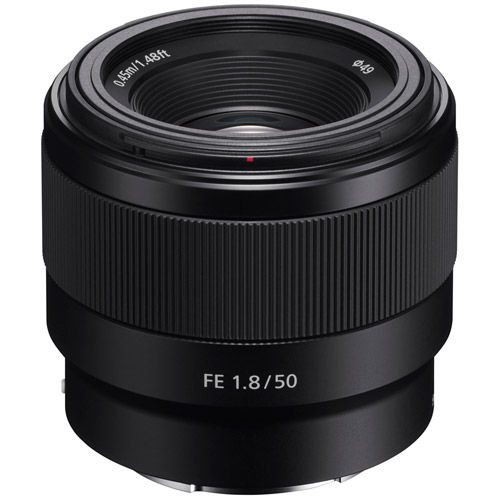 Impressive optical performance for Sony cameras, precision engineered for versatility and reliability in a wide range of applications.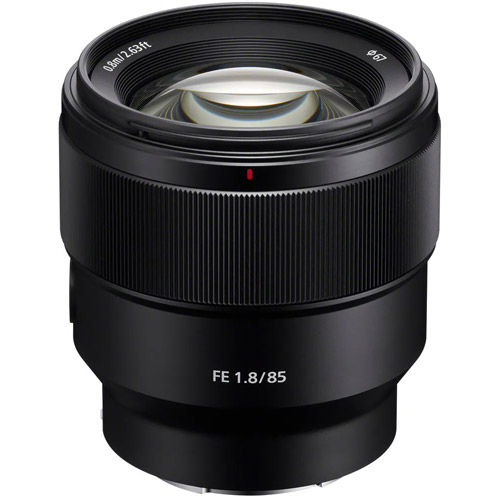 The 85mm F1.8 mid-telephoto prime lens offers an extremely versatile, lightweight and compact telephoto prime lens solution.
Bestselling Accessories
Complete your kit with essential accessories from Sony, so you'll be fully equipped on set or out in the field and never caught off guard again.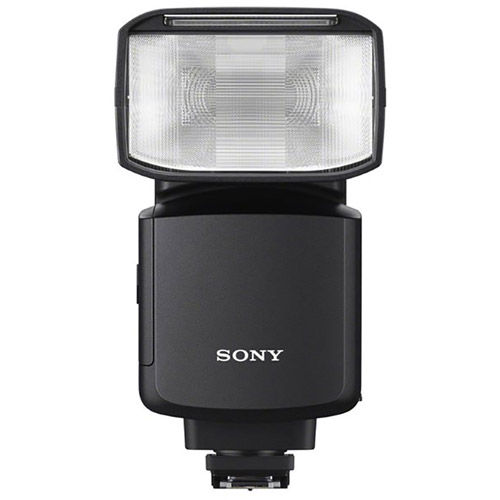 Reliable flash at high continuous shooting speeds with intuitive operation via the camera interface, quick shift bounce, and wireless radio control.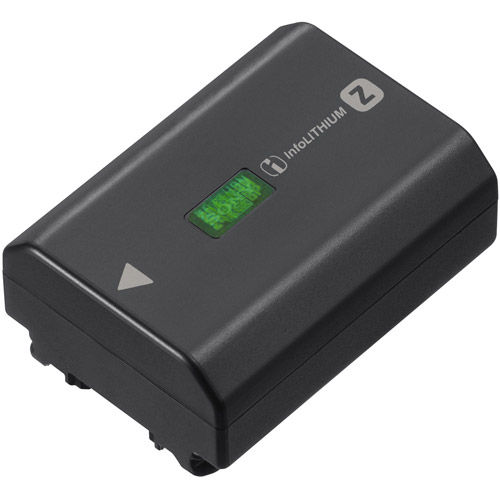 NP-FZ100 rechargeable battery has reliable high stamina and high power capacity of 7.2V/16.4Wh (2,280mAh). Compatible with InfoLITHIUM.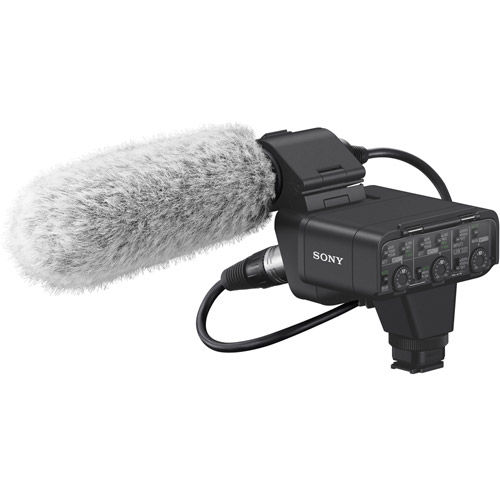 When connected via the Multi Interface Shoe of a compatible camera that features a built-in digital audio interface, the audio signal is directly transferred to the camera in digital form so that no degradation can occur.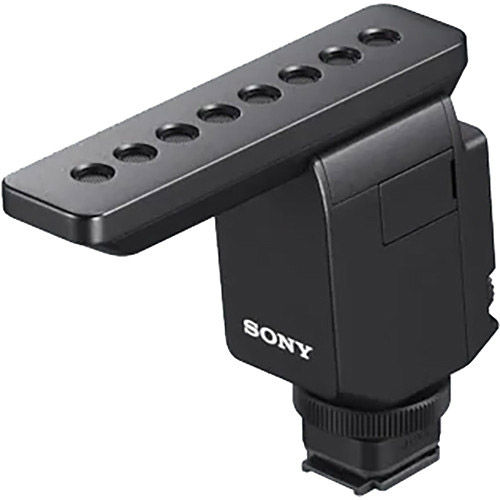 Advanced digital signal processing makes it possible to offer three switchable directivity patterns in one versatile microphone: super-directional, unidirectional, and omnidirectional.
Sales, Events and more every Week!
Events by world-renowned photographers and filmmakers. New product launches and time limited promotions. The chance to win great prizes and save on your favourite brands! Read more.