Vistek is Canada's largest source for Streaming Cameras & Live Production Streaming Products
What you need to start streaming video from home
Whether you're a home entrepreneur, a business, government, educator, community group, house of worship, entertainer, blogger vlogger, Podcaster or you just want to engage with a group of friends, today more than ever you need to create engaging online Livestreaming and Collaborative content.

Many of us just want to simply improve the quality for the collaborative tools we use like Webex, Zoom Skype, MS teams etc or so many others, some of us want to engage a larger audience through things like Facebook or Youtube or Vimeo Livestreaming or more professional platforms, connecting with streaming software like OBS, VMix or Hardware solutions.

Maybe you are using your phone or tablet, your existing, or new more pro camera, or maybe you want a desktop, portable or web studio or larger live production style solution.

The good thing to know here is that Vistek is here to help and we have it all virtually any solution for any level of customer. Our staff has combined literally hundreds of years of live production & streaming experience.
If you have any tips, tricks or fun at home projects to share, please reach out to us on social to share.
How to start and/or improve your production value/streaming quality with your phone or tablet
Working with your phone or tablet is an easy and great place to start. You might simply be using a collaborative tool with your smart device like Skype, Zoom, Webex etc.etc or setting up simple streaming directly to common public platforms like Facebook or Youtube etc.

Well what are the most common items you can add to improve the overall production value on your smart device . The biggest things to improve here are Audio, and Support (accessories), Stabilization, Lighting, System & Control devices.
However even with your phone there are options to connect better quality external cameras with better lensing and other external devices.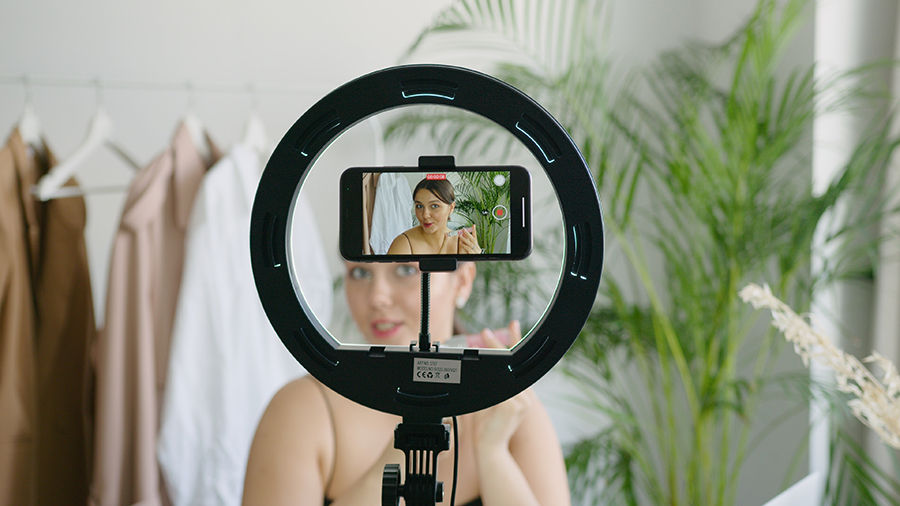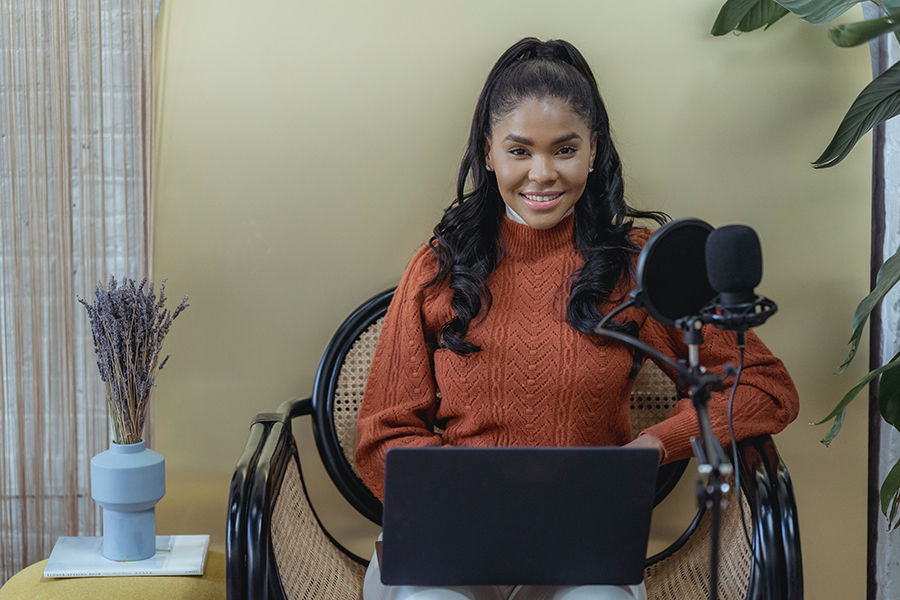 Building a simple desktop solution
As you move up from simple streaming or collaboration with your smart device or tablet obviously the next level is to stream with your laptop or desktop computer.
Most laptops have a built in Webcam and Microphone much like your smart device. We've likely all seen the wonderful image quality and production value that they can provide.
Obviously for your desktop the first things you may want to consider starting with the purchase of an external Webcam, better Microphone, speakers and/or headphones etc etc.
But much like with smartphones and tablets you should look at these steps for improvement -better audio, then better lighting, and then options for better external connected cameras, interfaces, support accessories, control, source switching, software and hardware.
Typically for video you require a computer with USB3 or higher support.
How to stream quality video from home with cameras
Vistek's guide to upping your streaming game, then setting up your home web or live production studio with a better camera.
READ MORE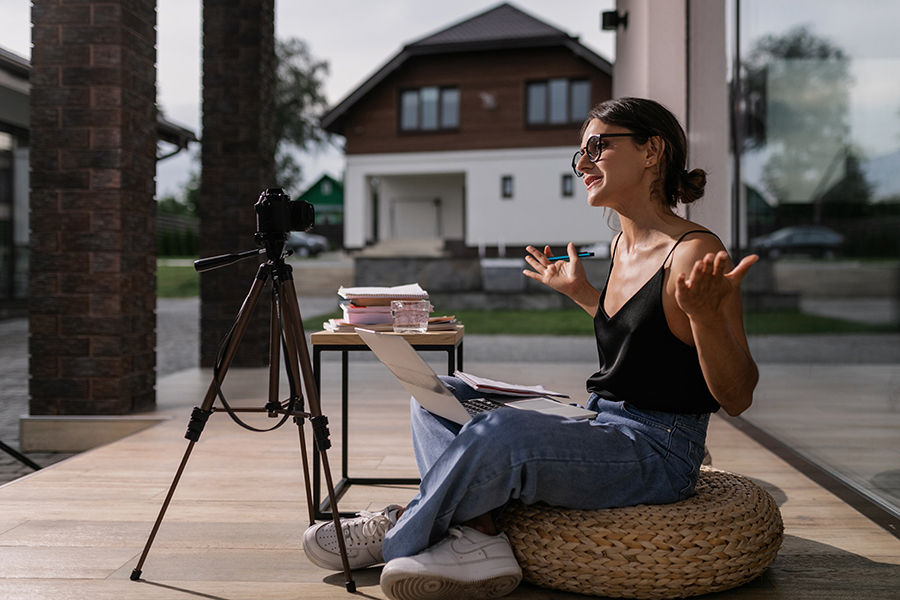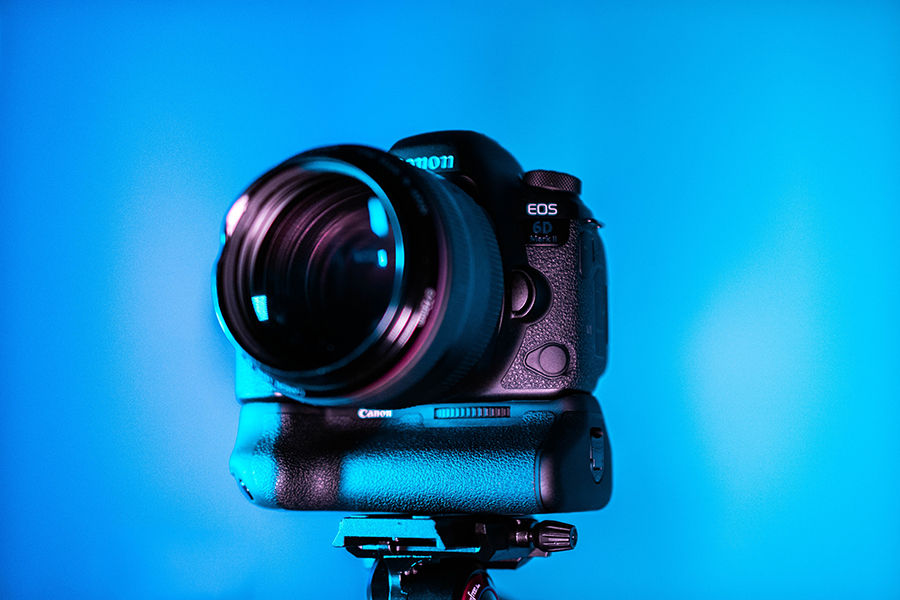 Canon EOS Webcam Utility Beta turns your Canon DSLR into a webcam
Canon has released EOS Webcam Utility Beta software that will allow you to use compatible Canon DSLR or PowerShot cameras as a high quality, live streaming "webcam" via a USB connection. Here are a few important things you need to know before you try the EOS Webcam Utility Beta.
READ MORE
Roland Live Streaming Solutions Guide
To get started with livestreaming, there's some basic info you need to know. Roland's guide puts it all together for you, taking the guesswork out of choosing the right solution for your needs. Includes articles & links to info on how to get started streaming with a variety of Roland Live Streaming products and also many live streaming services.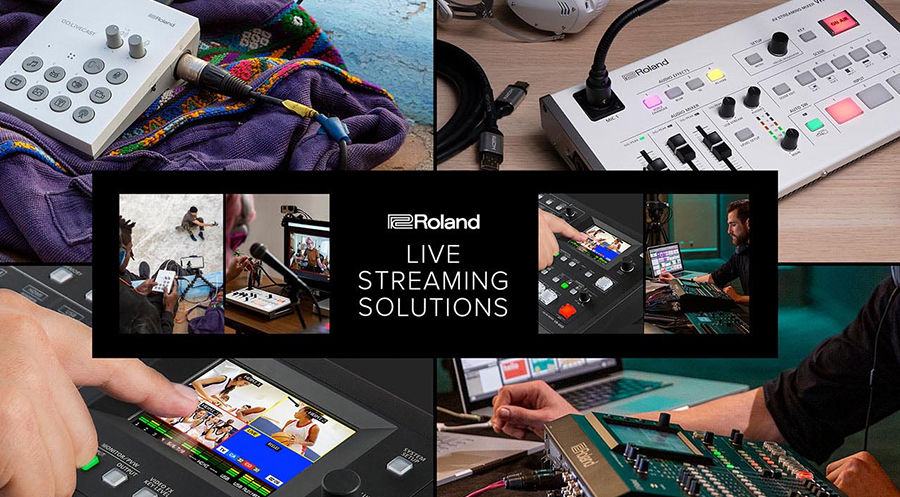 FUJIFILM X Webcam – X and GFX Series Cameras Can Now Serve as Webcams
By Ola vono Voss from Cinema5D:
Remember Canon's announcement earlier this month? Quite a few models can now be deployed as webcams for video calls and such. Hot on the heels of this announcement, FUJIFILM releases their own take on this: Convert your X and GFX series mirrorless cameras into webcams. Please welcome: X Webcam!
READ MORE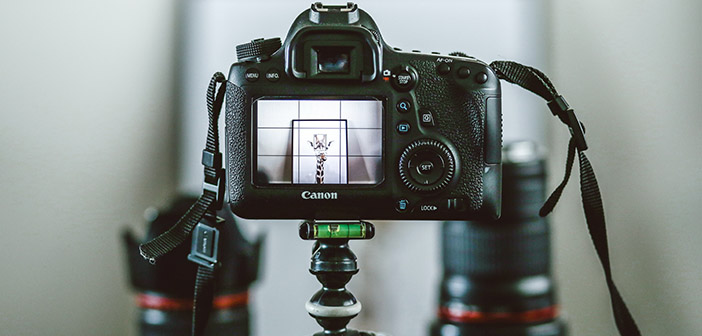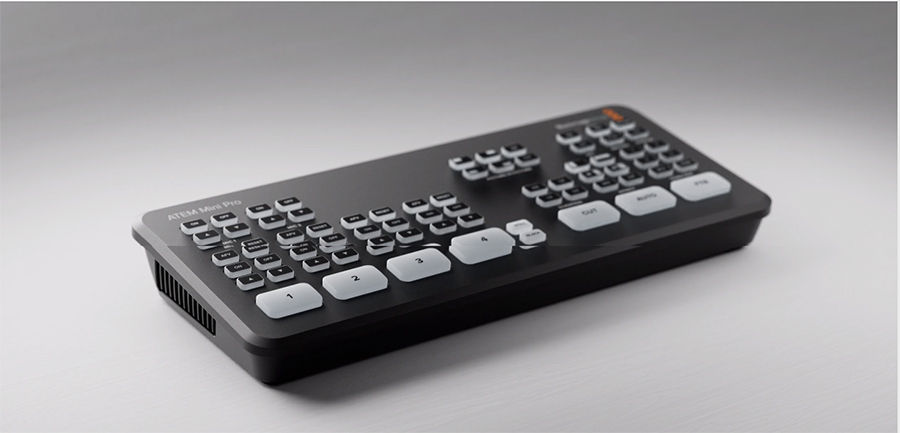 BlackMagic Design Streaming Solutions
Blackmagic Design has developed a well-earned reputation as one of the world's most innovative creators of top-quality digital film equipment for the cinema and broadcast industries. It's also known for its lineup of highly accessible, easy-to-use gear perfectly suited for use in the live-streaming environment, delivering the professional results you want.
From basic to advanced, here are some video streaming solutions to get you going
Watch and Overview of Datavideo Live production Products
Craig Moffat presents three of the complete streaming solution packages that Datavideo offers. Our streaming packages include everything you would need to stream your production live to a CDN of your choice.
Using connected cameras for streaming
A webcam will get you going, but If you want to up your streaming game, then setting up your home web or live production studio with a better camera is the way to go. Most of today's cameras that can produce a clean image output at HD 1080 with a HDMI or perhaps SDI output can be used and connected with an optional interface or "capture" device.
Since the majority of streaming is done at either 720P or 1080 to optimize streaming bandwidth (internet connectivity) most streaming production is done at 1080. You might also choose to do 4K for local reasons and then connect the results to your collaborative or streaming system in 1080.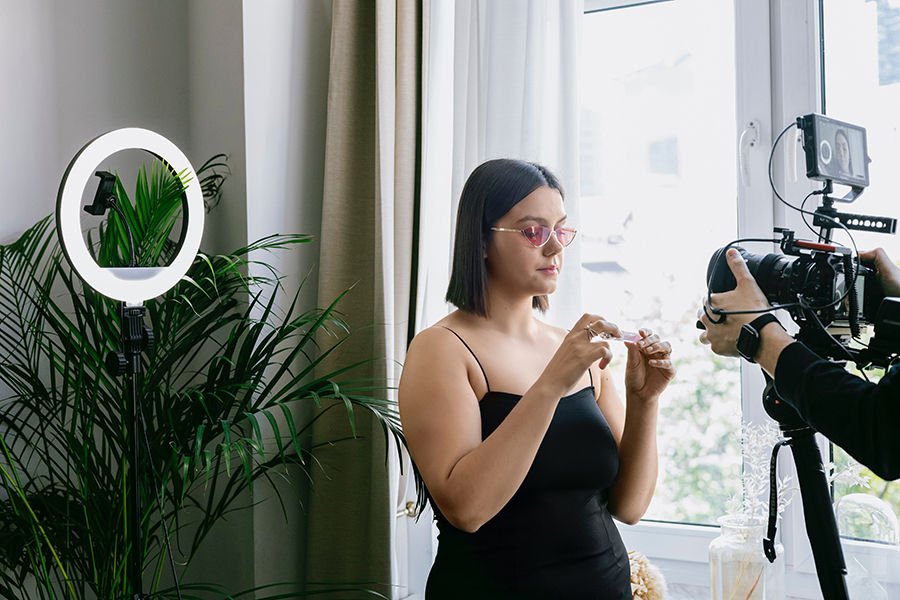 Nikon Webcam Utility: Turn your Nikon Camera into a webcam
The Nikon Webcam Utility for Windows* is now available for download and will work with any Nikon Z Series or other compatible Nikon DSLR camera.

How to use your Sony Alpha and RX cameras for live-streaming
In these days of social isolation, we're spending more and more time connecting virtually via livestreams, virtual happy hours, webinars and more. Whether you're the one throwing the livestream or just participating, you can put your Sony Alpha cameras to great use as a MUCH higher quality source than the webcams built into your computer.
Just about every Sony camera, including all of the Alpha series full-frame (α7x/ α9x) and APS-C (α6xxx) models, as well as the RX line (RX1, RX10, RX100) can be used to stream – they just need to have an HDMI output port.
5 easy ways to improve your live streaming broadcasts
Vistek's Pro Video Solutions Group Technical Account Manager Richard Bacsa goes over five easy ways to improve your live streaming broadcasts and ultimately grow your audience.
Sony ZV1 –The ideal Vlogging and Livestreaming Camera
Express yourself without worrying about complex settings. With features and design dedicated to content creation, you can leave the complexity to the ZV-1 and simply focus on your creativity.
Contact us today!
From product demonstrations to one-on-one sales consultation and training, our experts are here to provideyou with extensive and uncompromising before-and-after sales support and service
Our imaging experts at Vistek are here to help!
With Vistek Commercial Sales, you get an experienced team of digital imaging, workflow and systems consultants with extensive knowledge in Professional Photo as well as Film and Television, Professional and Broadcast Video, Pro Audio, Systems, Applications, Computing, Accessories, Lighting, Grip and much more.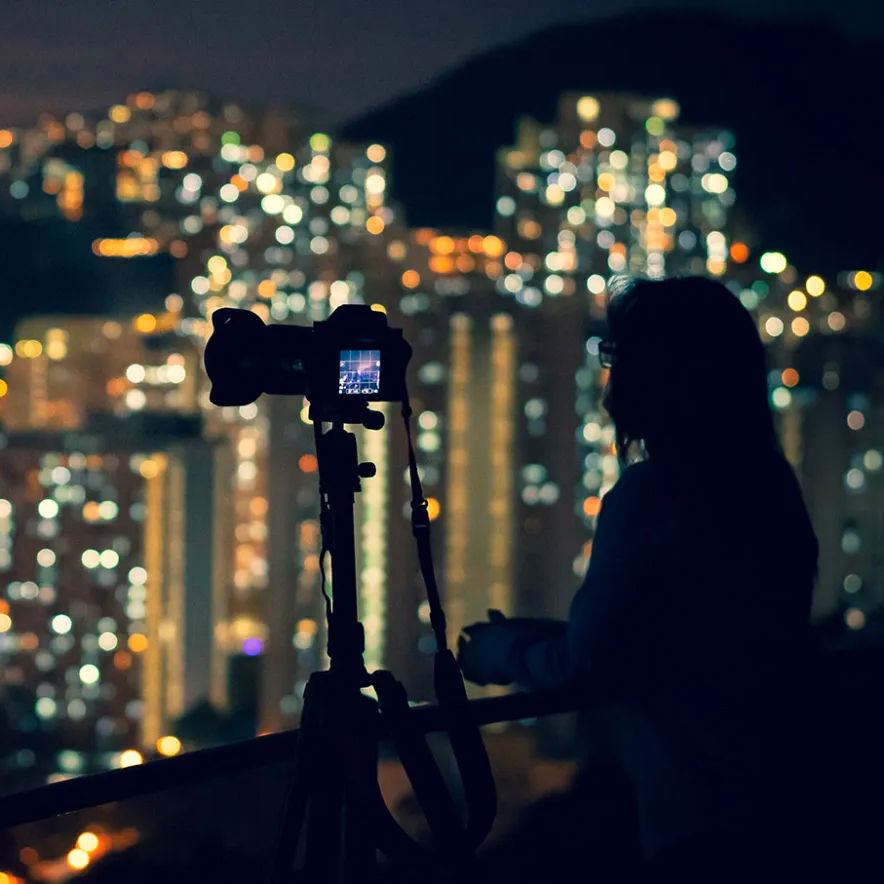 Sales, Online Events and more every Week!
Events by world-renowned photographers and filmmakers. New product launches and time limited promotions. The chance to win great prizes and save on your favourite brands! Read more.