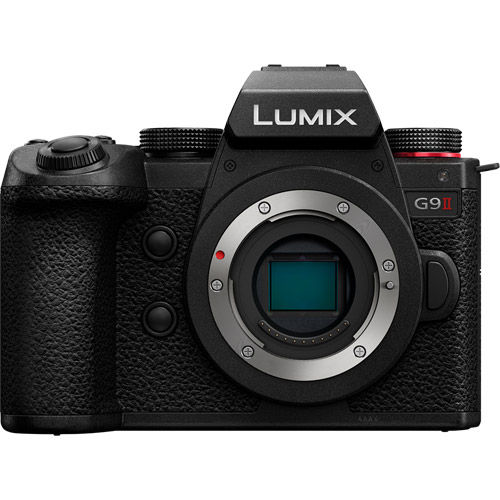 Panasonic Lumix DC-G9 II Mirrorless Body
Capture the Decisive Moment
Equipped with a new 25MP sensor and Phase Detection Auto-Focus (PDAF) technology. The LUMIX G9II is the first camera in the Micro Four Thirds LUMIX G Series to feature PDAF technology.
Key Features:
New Sensor and New Engine Boasting Outstanding Photographic Performance
PDAF technology implemented in LUMIX G Series for the First Time
Flagship Micro Four Thirds Model for Still Images
Improved High-Speed Performance and Ergonomics
---
---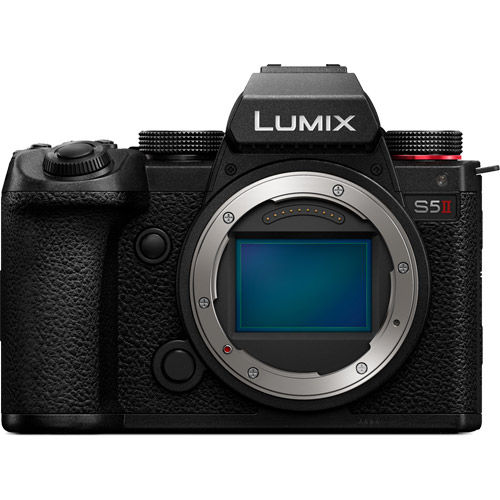 Panasonic Lumix DC-S5II Mirrorless Body
Combining Panasonic's latest technologies, the new S5II and S5IIX were designed based on the excellent performance in photo/video and stunning mobility of the LUMIX S5, to achieve a more assertive shooting style for ambitious creators.
---
---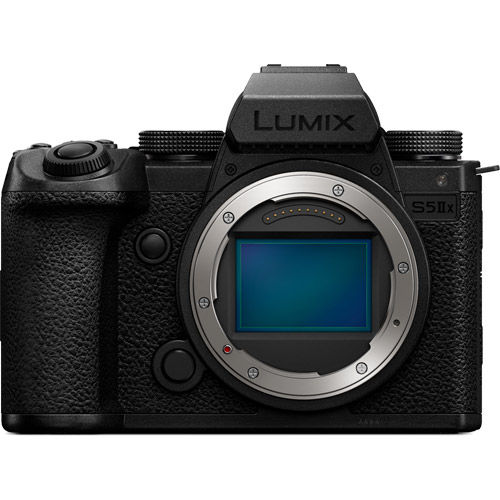 Panasonic has developed a new 24.2-megapixel 35mm full-frame CMOS sensor that complies with PDAF (Phase Detection Auto-Focus). The imaging engine has also been newly developed to achieve high resolution, natural description and approximately 2x higher-speed signal procession for high bit-rate video recording.
---
---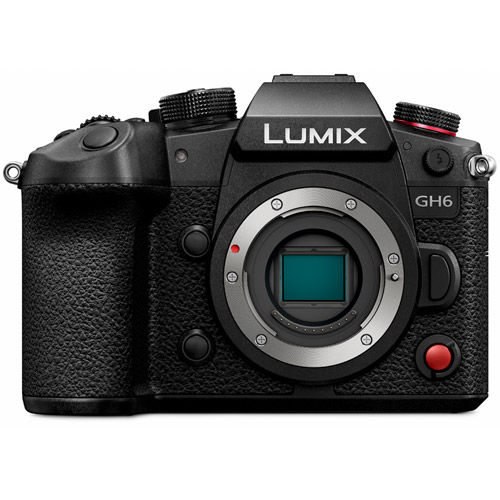 Unlimited recording in C4K/4K 60p/50p. Breathtaking low-light image quality driven by an advanced new image sensor. And a focal length that's always perfect, thanks to a multiple aspect ratio recording. The highest video performance in LUMIX history gives you the power to capture the world — and change it.
---
---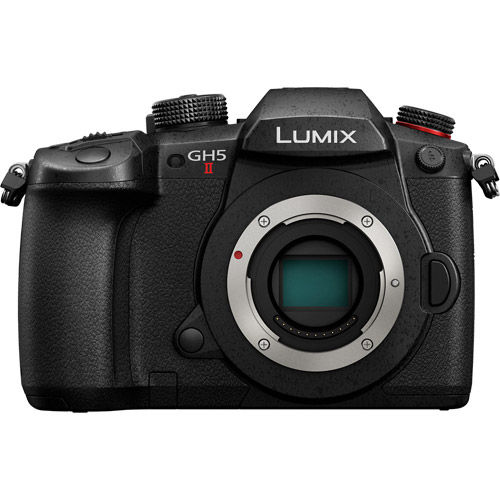 Panasonic Lumix DC-GH5 II Mirrorless Body
Evolving from the GH5's superb performance, the LUMIX GH5M2 achieves C4K/4K 60p 4:2:0 10-bit*1 video recording and simultaneous output of 4:2:2 10-bit over HDMI during 4K 60p 4:2:0 10-bit internal recording.
---
---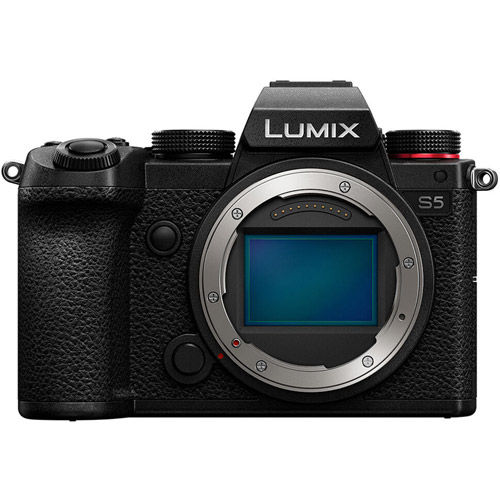 The LUMIX S5 is a new hybrid full-frame mirrorless camera that achieves both excellent performance in photo/video and stunning mobility for serious photographers and videographers.
S5 limited qtys available, while supplies last!
---
---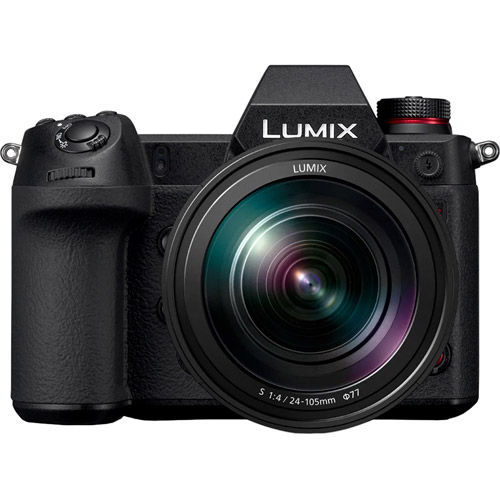 Digital Single Lens Mirrorless system camera equipped with a full-frame image sensor. The LUMIX S1H is the world's first camera capable of video recording at 6K/24p (3:2 aspect ratio), 5.9K/30p (16:9 aspect ratio), and 10-bit 60p 4K/C4K.
---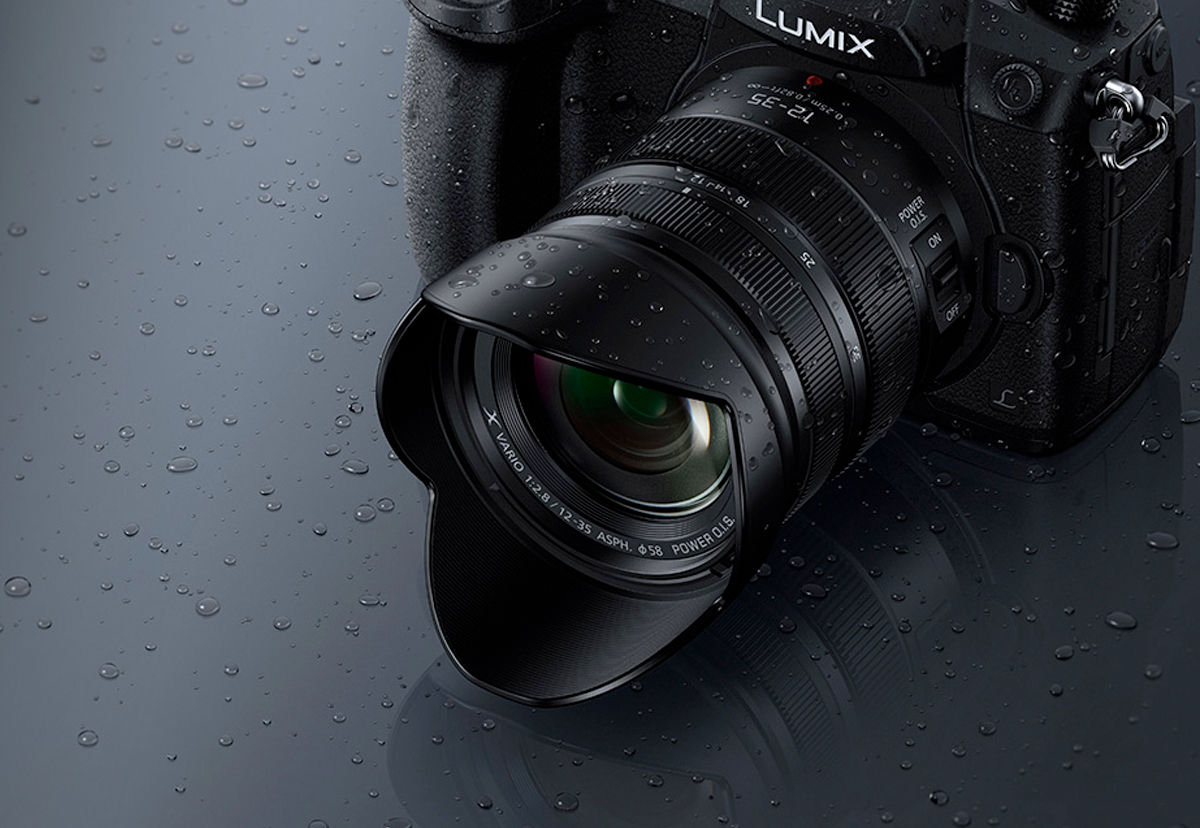 A lens for every occasion
Developed for use with MFT sensors, Panasonic's G Series of lenses are typically smaller and lighter than many of their counterparts, and perfect for challenging situations where a more portable setup goes a long way. The key to achieving outstanding picture quality in a small format lies in the lenses' aspherical design, which has the same effect as multiple spherical lenses but requires less space and weight to do so.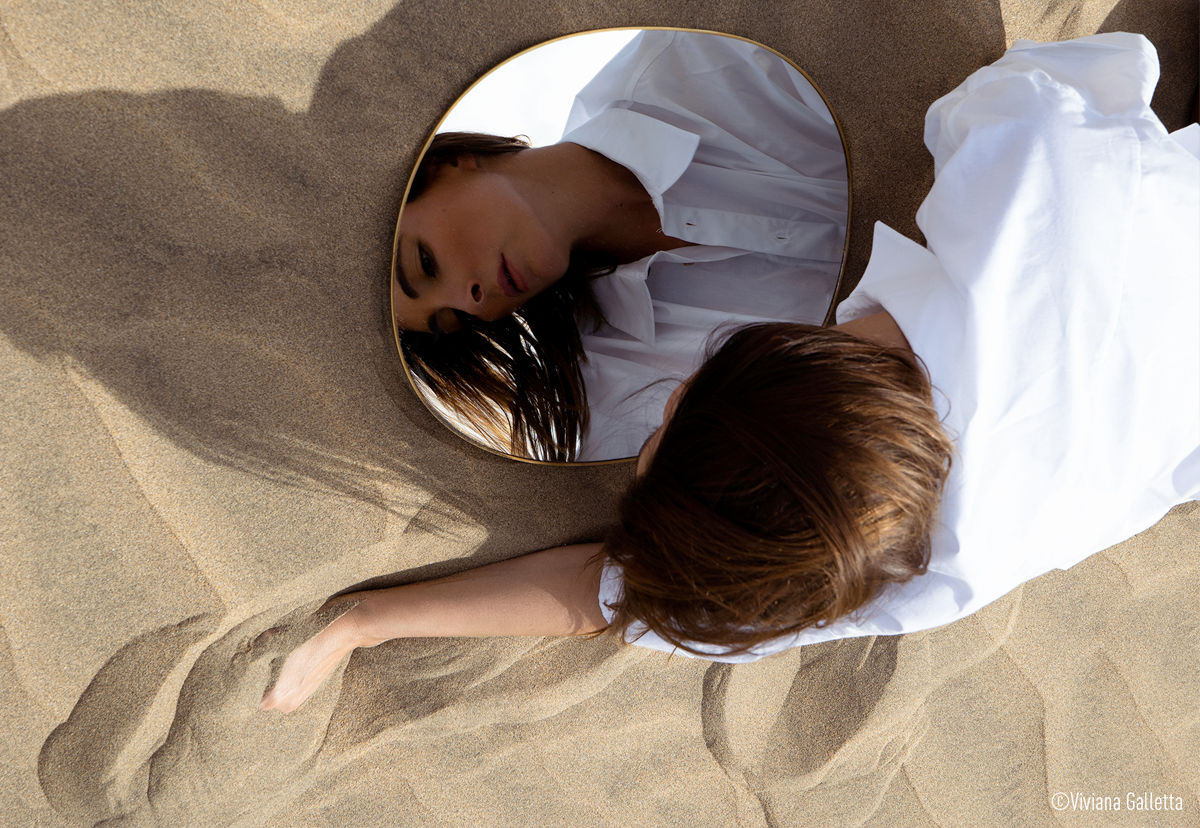 Full frame without compromise
Developed for its professional S Series of full-frame DSLR mirrorless cameras and other compatible brands, Panasonic's S lineup of lenses employ the L lens mount (as part of its L-Mount Alliance with Leica and Sigma). They're designed to take full advantage of the mount's large 51.6mm inner diameter and shortened 20mm flange distance to achieve spectacularly sharp edge-to-edge resolution.
Subscribe for Sales, Live Events and more every Week!
Events by world-renowned photographers and filmmakers. New product launches and time limited promotions. The chance to win great prizes and save on your favourite brands! Read more.