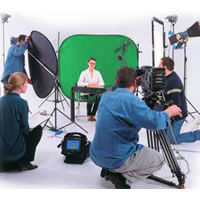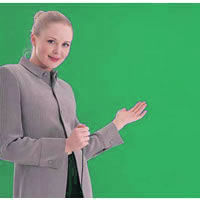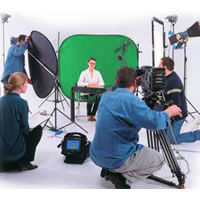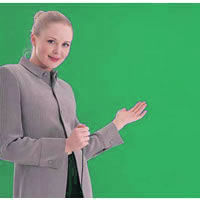 Rental ID:

R303002

• Webcode: 171828
Rental Details
Chromakey has been used in film and cinema productions as a tool to mix two or more images together in all aspects of the art. It is also increasingly used in photography with the advent of digital photography to cut and paste a subject onto a background
Product Highlights
1.8 m x 2.75 m (5.90' x 9.02')

Knitted Fabric

Material

Chromakey Green

Colour

Collapsible

Kit Includes Fabric Bag
Available in Toronto
---
Buy this for: $399.99 Learn More

Chromakey has been used in film and cinema productions as a tool to mix two or more images together in all aspects of the art. It is also increasingly used in photography with the advent of digital photography to cut and paste a subject onto a background.
Key Features
Chromakey rim tape as standard.
Completely crease free.
Fast to set up and dismantle.
For inside and outside use.
Folds to a third of original size.