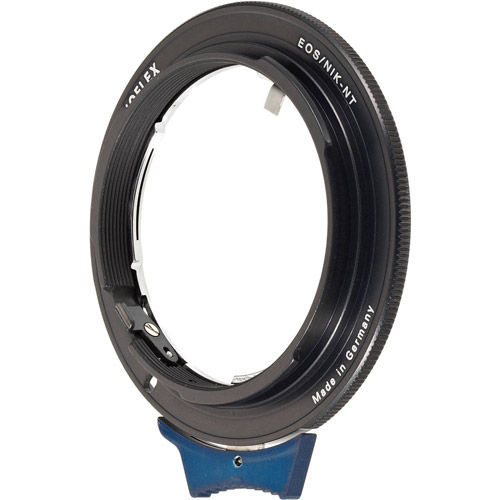 Rental ID:

R304175

• Webcode: 250672
Rental Details
Adapts Nikon F lenses to Canon EF-mount cameras. Manual focus and aperture only.
Product Highlights
Mounts Nikon F Lens onto Canon EF Camera

0.09 cm (0.03")

Diameter

Integrated Aperture Control Ring for Manual Exposure Control
Available in Toronto
---
Buy this for: $329.99 Learn More

NOVOFLEX offers a large variety of precise, mechanically superb adapters to connect lenses and cameras of different manufacturers.
With all adapters and/or adapter combinations, infinity adjustment of the lens is possible. None of the adapters will transfer any function from the camera body to the lens.
With almost all cameras, automatic exposure metering (stop-down metering/aperture priority) is possible.
This adapter allows the use of Nikon lenses that do not come with a manual aperture control ring (Nikkor G series).
Please note: With a few Nikkor-G lens models the removal of the rubber ring (mount side) might be necessary to attach the adapter.
This does not affect the function of the lens.