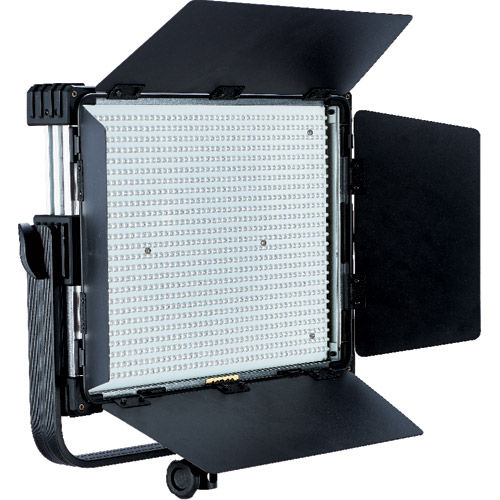 Included in Rental
1

LED Go LG-1200MCSII LED Video Light BiColor V Plate WiFi DMX 45 Dg

1

LED Go AC DC Adapter for LED Light 900 Series

1

LED Go 1200 Half Diffusion filter

1

LED Go Carrying Bag for 1200 Series (Single Light)

1

LED Go 1200 Diffusion filter
Product Highlights
20.07 x 17.71" LED Light Bi-Colour

Dimmer, DMX, WiFi or 2.4G

Dimmer Control

>95

CRI (Ra)

3200K-5600K

Colour Temperature

100-0%

Flicker-Free Dimming

72W

Power

15V DC, 100-240V AC & Sony V-Lock Battery

Power Source

45°

Beam Angle

V-Mount Plate for Optional Battery

Includes 45° Diffuser, V Mount, WiFi/DMX, DC Adapter, Filter Set & Case
Available in Calgary and Toronto
LEDGO LG-1200MCSII LED Video Light
Enjoy higher light output with lower power consumption.
With its rugged metal and reinforced corner design, this new LED unit is ideal for studio and can handle the rigours of the road. Available in daylight and bi-colour versions.
Key Features:
Flicker free, 0 -100% dimming

Fanless air-cooled design for silent running

45 degree beam angle

CRI: >95
Adjust your LEDGO lights remotely!
This fixture is controllable from your Android or iOS device
Using the LEDGO WiFi Control box # 281831. (not included) in combination with the LEDGO WiFi Remote App.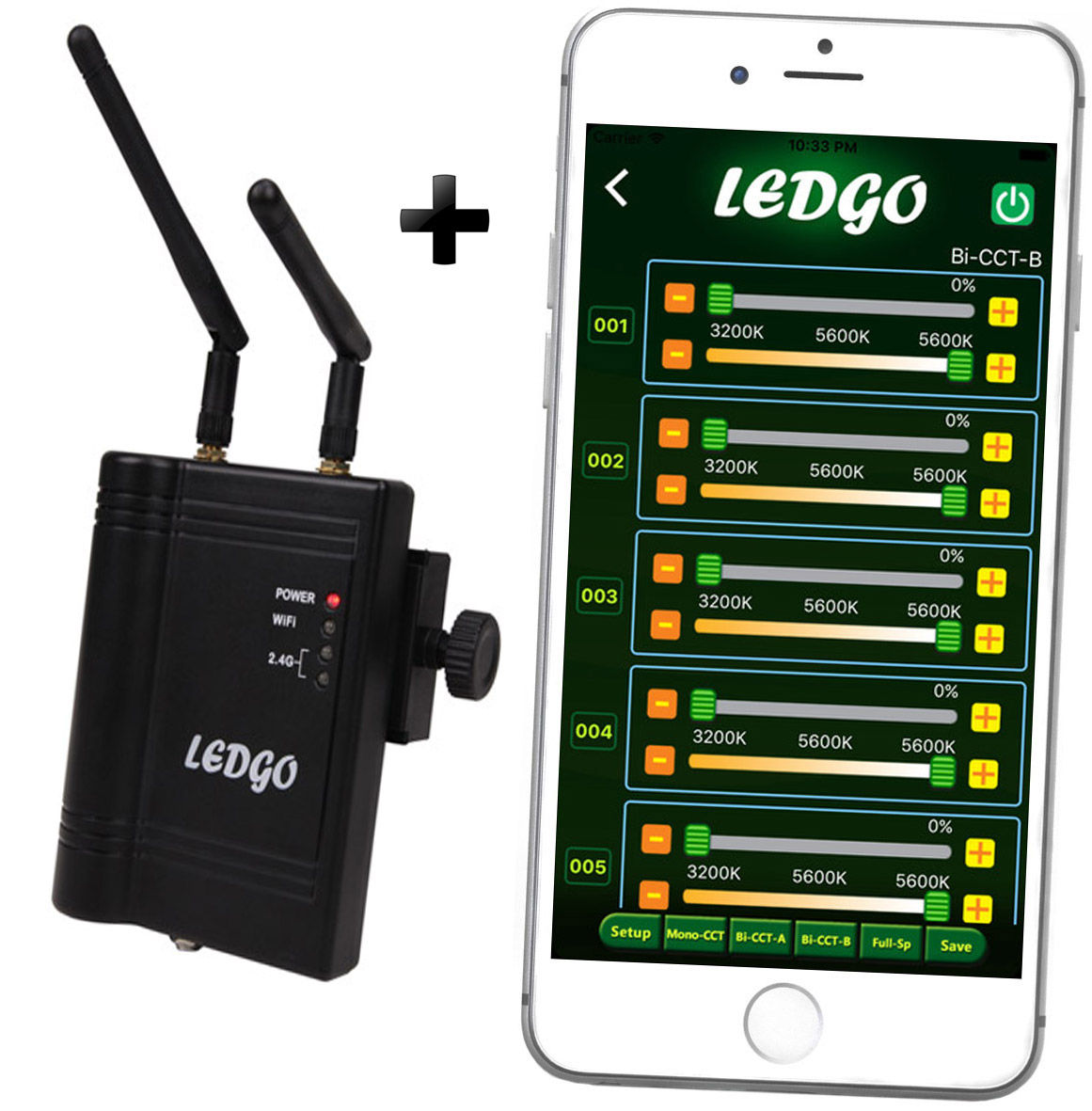 Download the free iOS app here

Android app coming soon
Wirelessly control brightness, colour and colour temperature.
According to varying lighting scenes, set and save different lighting scenes, and easily return to the needed application scene when required.
* This software is for the smart phone APP application platform.
What's Included
LG-1200MCSII LED Video Light
BiColor V plate
45° Diffuser
DC Adapter
Filter Set
Carrying Bag
Product Specifications
LG-1200MCSII

LED Bulbs
1200
CRI (Ra)
>95
Power
72 W
Power Source
15 V DC, 100-240 V AC; Sony V-lock Battery
Control Temperature
3200 K - 5600 K
Brightness Control
Dimmer, DMX, WiFi or 2.4G
Dimmension
510 x 450 x 85 mm
Weight
Approx. 4.275 kg