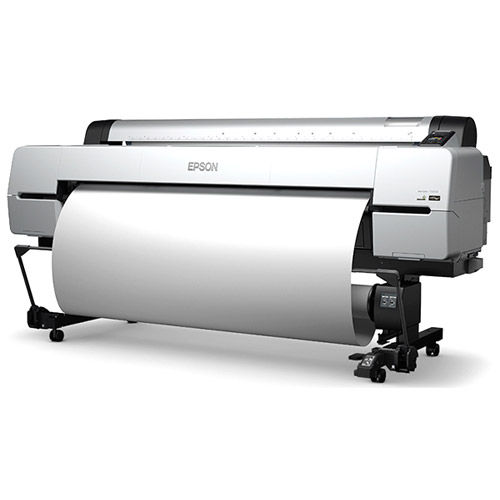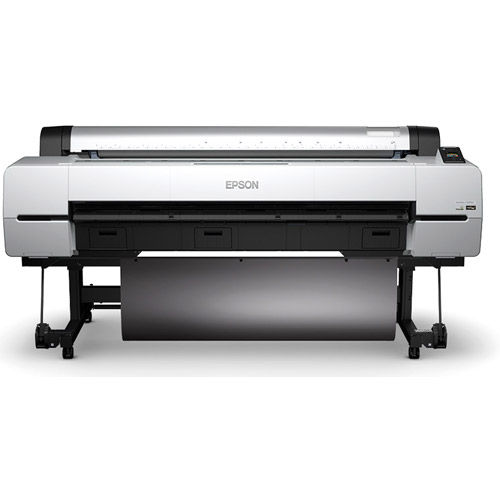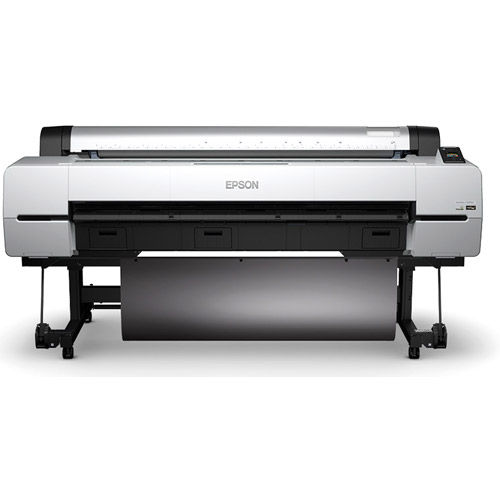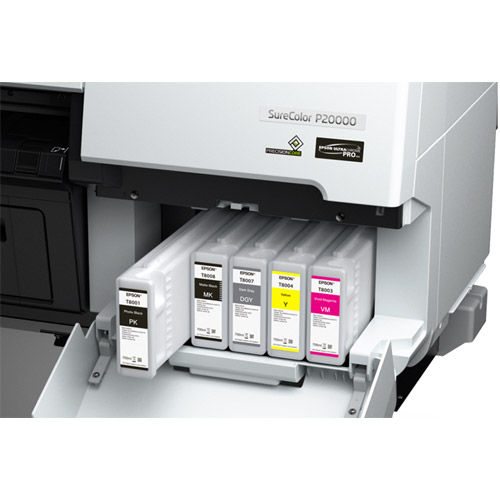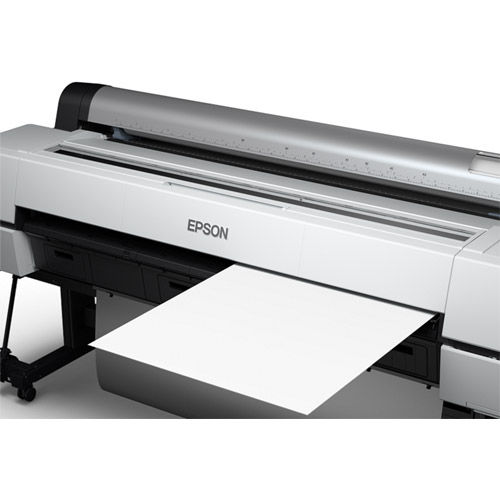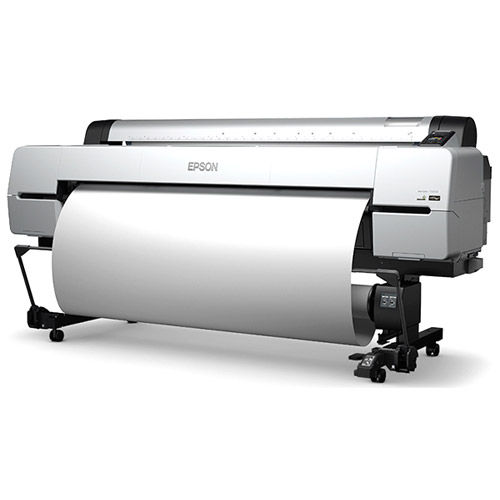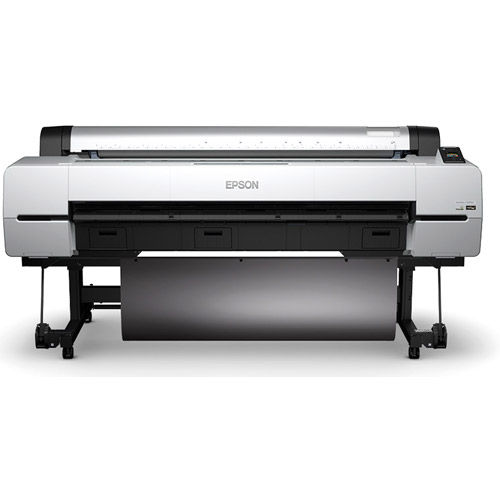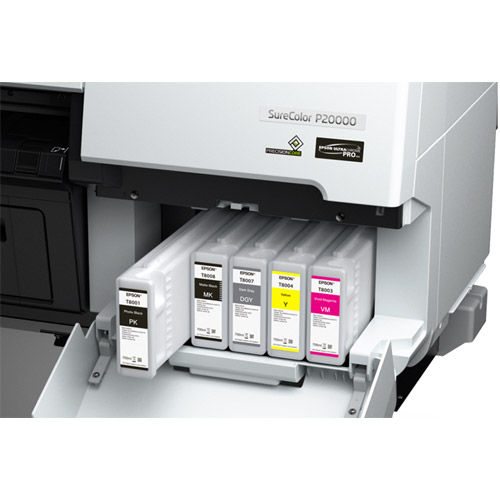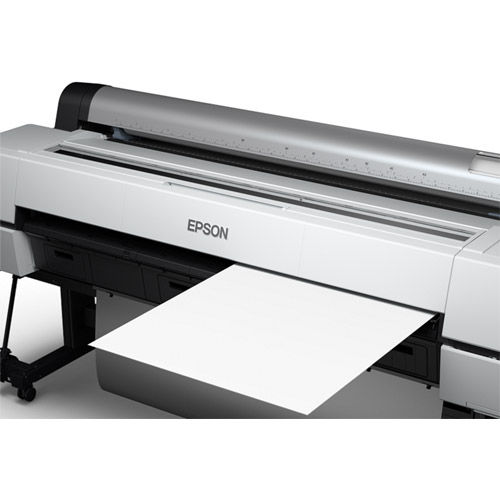 Webcode:

403531

• Mfr: SCP20000SE
Product Highlights
1.6 x 15 m (64 x 590")

Max. Print Size

64"

Max. Print Width

2400 x 1200 dpi

Max. Resolution

UltraChrome PRO

Ink System

1 Min 47 Sec (16 x 20" Photo)

Print Speed

USB 2.0

Connectivity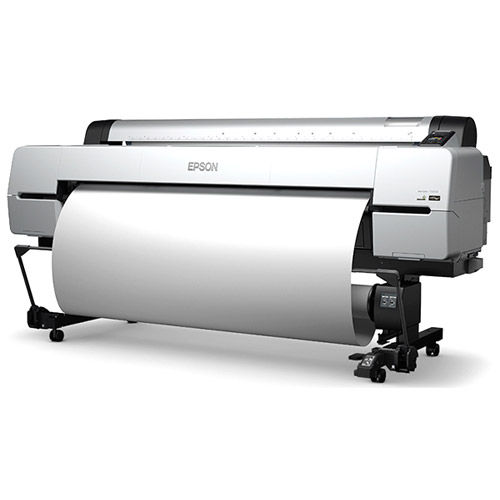 Epson SureColor P20000 64" Standard Edition Printer
Epson SureColor P20000 64" Standard ...
Web Availability:
Available for Drop Shipment
This product is not in stock at our warehouse but is available to be drop shipped directly to you from the Manufacturer's warehouse.
Vistek Locations
Toronto Available for Drop Shipment
Ottawa Available for Drop Shipment
Mississauga Available for Drop Shipment
Calgary Available for Drop Shipment
Edmonton Available for Drop Shipment
Please call and verify availability at the store as stock changes daily.
Epson SureColor P20000 SE
Professional 64" Photographic Printer
The Art of Performance.
Epson's latest imaging technologies have produced a no-compromise printer line for true, high-production, of virtually any photographic imaging application. The all-new 64" Epson SureColor P20000 is the successor to one of the most widely used fine art printers ever developed – the Epson Stylus® Pro 11880.
Designed for high-production photographic and fine art printing, Epson has incorporated newly-developed imaging technologies – including an all-new high-performance 2.6" wide Epson PrecisionCore® MicroTFP® print head. Along with an all-new Epson UltraChrome PRO nine-color pigmented ink set – including four levels of gray – the all-new SureColor P20000 is the ultimate production tool for the demanding requirements of high-production color and black-and-white fine art printmaking.
Including advanced media handling options from cut sheet to roll, from plain papers to photographic, fine art, and even 1.5 mm thick poster boards, the new Epson SureColor P20000 redefines the state of the art in wide format, high-production photographic imaging applications.
Usability Features:
Professional Photographic Drivers
Internal 320 GB Print Server
Optional Internal Adobe PostScript 3 Print Server
Optional Auto Take-up Reel System
Warranty & Customer Support Programs
Epson UltraChrome PRO Ink
Next-Generation 9-Color Pigment Ink Technology
All new pigments for outstanding color performance
Improved Resin Encapsulation Technology for superior gloss uniformity
Four-Level Gray System
Outstanding transitions and blends with less visible grain or noise
Superior grayscale performance for reduced bronzing
Improved Black Density
Black pigments are 1.5 times denser than previous generation ink set
Significant improvement to overall contrast ratio and optical clarity
Significant Print Permanence Improvements
Newest generation of yellow pigment technology for improved print permanence
Up to twice the overall print permanence versus our previous generation ink set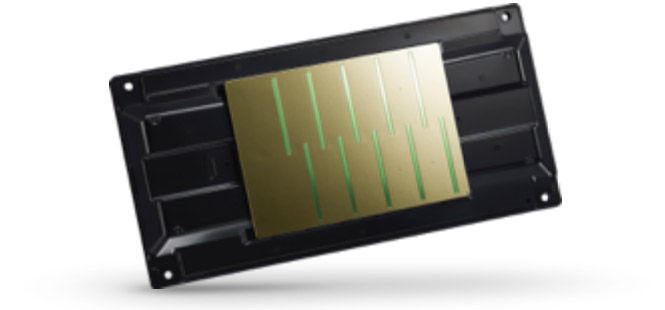 Epson PrecisionCore microTFP
Newly Developed 10-Channel Print Head Technology
All-New High-Performance Photographic Print Head Technology
800 nozzles per color x 10-channels for a total of 8,000 nozzles
Print head width of 2.64 inches
Extreme dot placement accuracy and shape for outstanding print clarity
True production-level printing without the loss of print quality
High Resolution Printing
Capable of printing up to 2,400 x 1,200 dpi
Supports Epson Variable-Sized Droplet Technology as small as 3.5 picoliter
Automatic Realtime Black Ink Type Switching
Both Photo and Matte Black inks have a dedicated set of nozzles
Automatic Print Head Maintenance
New Nozzle Verification Technology automatically verifies and cleans nozzles
Extremely fast nozzle verification without the use of media

Advanced Media Handling
Newly Developed Media Feeding Technology
Realtime Media Adjustment & Feedback System
Built-in CMOS sensor photographs the back-side of the media in realtime
Sub-Pixel Matching Technology is used to identify differences in the photographs
A pattern recognition algorithm is then used to precisely move the media
Media Inductive Roller System
Unique roller system for intuitive and accurate media loading
Automatically loads cut sheets without any skew
Specially coated rollers protect the media surface from scratches
Unique Roll Media Skew Reduction System
Additional rollers cancel the gravity from main roll feeder for consistent media feed
Automatic slack take-up and back tension control to remove roll media skew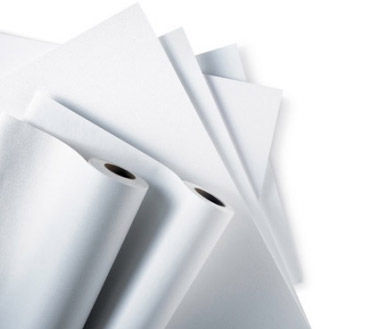 Top-Loading Roll Media Support up to 64" Wide
Supports most photographic, fine art, and design media types up to 6.7" in diameter
Spindle-Free media adapters with both 2" and 3" media core adjustments
Accurate Roll Media Length Tracking
Automatic printing and reading of bar code to accurately estimate remaining length
Automatically alerts operator if there's not enough media left to print the job
BorderFree Printing for Many Popular Print Widths
10" , 13", 16", 17", 20", 24", 29", 36", 44", 50", 54" and 60"
Built-in Automatic Rotary Media Cutter
Capable of smoothly cutting all photographic and fine art media types
Optional Auto Take-up Reel System
Roll-to-Roll productivity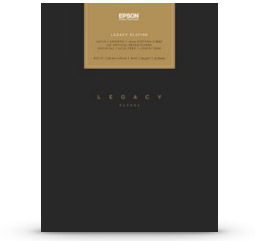 Top Loading Cut Sheet Media Feeder
Simple and accurate loading of cut sheet media from 13" x 19" up to 64" wide
Allows for a slight bend media path without requiring space behind the printer
Automatic alignment and paper skew checking
Provides for a safe media feeding path for the most delicate paper types
Single Sheet Front Straight-Through Poster Board Media Feeder
Simple front feeder for poster board media up to 1.5 mm thick
Ideal for printing directly to virtually any thicker media type
Supports single sheets from 17" wide up to 64" wide
Professional Photographic Drivers
True 16-bit compatible drivers
Apple® OS X 10.7 or higher
Microsoft® Windows® 7, 8 and 10 (32-bit & 64-bit)
Unique EPSON PrecisionDot™ Screening
Advanced form of math to determine dot size and placement
Fixed and three-level variable-sized droplet technology for outstanding print quality
Accurate blends and tonal transitions
Advanced Black & White Printing Technology
Unique screening algorithm for producing professional black & white prints
Utilizes our four-level black system to optimize black & white print quality
Some of the world's greatest black and white prints have been produced using this driver technology
Internal 320 GB Print Server
Can be quickly removed and stored for added security
Quickly off-loads print data from multiple workstations simultaneously
Advanced security with IPsec and IEEE802.1x authentication protocols
Intuitive User Interface Options
Manage jobs at the printer control panel, or remotely via a built-in web interface
Capable of being fully managed from virtually any smart phone or tablet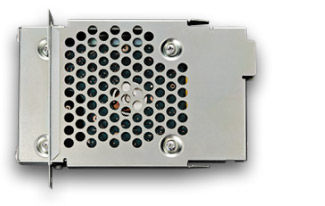 New Printer Driver Options
Print & Save – fast spooling with reprint functionality
Print Only – fast spooling without job storage
Save Only – holds jobs for printing at a later time
Print after Transmission Completed – perfect for wireless and slow connections


Optional Internal Adobe PostScript 3 – 320 GB Print Server
Can be quickly removed and stored for added security
Quickly off-loads print data from multiple workstations simultaneously
Advanced security with IPsec and IEEE802.1x authentication protocols
Intuitive User Interface Options
Manage jobs at the printer control panel, or remotely via a built-in web interface
Capable of being fully managed from virtually any smart phone or tablet
True Adobe PostScript 3 Workflow Support
Direct hot folder batch processing
Supports Secure PDF file printing
Fully compatible with the latest Adobe Creative Cloud software suites
Dedicated hardware Adobe PostScript 3 rendering engine for outstanding performance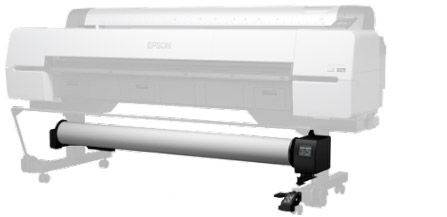 Optional Automatic Take-up Reel System
Roll-to-Roll Productivity to 64-inch wide
Unattended Printing
User Installable, Upgrade at Anytime
Forward and Reverse Wind Settings

Standard 1-Year Epson PreferredSM Limited Warranty
Free technical support Monday thru Friday
If required, free full unit replacement - includes free shipping
Covers the printer, genuine Epson optional accessories, and software
Optional 1- or 2–Year Epson Preferred Plus Premium Service and Support Plans
Extends same Epson coverage when the standard limited in-box warranty ends
Can be purchased at any time while still under an Epson Preferred Limited Warranty
Provides up to 3-years of complete coverage from Epson
Superior Print Quality at Production-Level Print Speeds
More sellable output – faster than virtually any other form of photographic printing
Epson UltraChrome® PRO Ink Technology
Outstanding color, black density, and print permanence
Four-level gray system for accurate transitions with very low grain
Lower cost-per-ml with more efficient ink use for a lower total cost of operation
Epson PrecisionCore® microTFP® Print Head
All-new print head technology for superior print speed and image quality
Automated nozzle verification and recovery for higher reliability
Advanced Media Feeding Systems
Realtime media adjustment and feedback system for skew-free media loading
Unique media inductive roller system for accurate media movement
What's Included
SureColor P20000 Printer
Printer Stand with Catch Basket
Spindle-free Roll Media Adaptors
Set of ten 110 ml initial ink cartridges
Internal Print Server 320GB
Ink Maintenance Tanks (installed)
AC Power Cable
User Guide Kit (Documentation and Warranty)
Sample roll - Epson Doubleweight Matte Paper for print head alignments
Software is provided via download
Product Specifications
Epson SureColor P20000 SE

Weight
171 kg (377 lbs)
Dimensions
95 x 39 x 46"
Base Printing Technology
Advanced PrecisionCore MicroTFP Print Head
10-channel, piezo inkjet print head
Ink Type

Epson UltraChrome PRO pigment inks, 10-ink, 9-color
Ink Configuration: C, LC, VM, VLM, Y, LGY, GY, DGY, PK, MK

Printer is designed for use with Epson cartridges only, not third-party cartridges or ink.

Printer Nozzle Configuration
Color and Monochrome; 800 nozzles x 10 channels
Enhanced Variable Droplet Technology as small as 3.5 picoliters
Print Resolutions

2400 x 1200 dpi; 1200 x 1200 dpi; 1200 x 600 dpi;
600 x 600 dpi; 600 x 300 dpi

Available resolutions vary by media type

Operating Systems Supported

Apple® OS X®
10.11x, 10.10x, 10.9x, 10.8x and 10.7x

Microsoft® Windows®
10, 8.1, 7 (32-bit, 64-bit)

Printer Interfaces & Language
USB 2.0 (1 port)
1000Base-T Ethernet (1 port)
Printer Language & Drivers
Epson Professional Photographic Drivers standard; optional internal Adobe® Postscript® 3™ print server
Acoustic Noise Level
Sound Pressure Level: Less than 51.1 dB(A)
Sound Power Level: approx. 65.3 dB(A)

Epson Intelligent Ink Cartridge

Initial cartridge fill volume
110 ml x 10 total colors (used for initial fill at setup)
Cartridge fill volume
700 ml each x 10 colors total
Ink cartridge shelf life (recommended)
2 years from printed production date or 6 months after open

Print Permanance

Colour
Up to 200 years
Black-and-White
Up to 400 years

Roll Media Handling

Single top loading roll
64" wide
2" or 3" core diameter
User-adjustable roll media adapters
Roll cutting
High-speed internal rotary cutter; Automatic or manual
Minimum auto cut length
11.0" plus top and bottom margin (11.24" minimum)
Top / bottom margins (mm)
Normal: setting varies based on media selection
Optional fixed: 3/3, 15/15, 35/15, 45/15
Left and right margins
3mm each side; 0.24" total, or 0" at BorderFree® sizes
Roll paper remaining
Printable barcode tracking system
Optional Take-up reel
Auto forward and backward; light based media sensor

Sheet Media Handling

Single sheet, top loading
Up to 64" wide
Sheet loading
Top-loading if less than .5mm thick
Media thickness
0.8mm to 1.5mm
Top / bottom margins
3mm / 15mm (0.12"/0.59")
Top / bottom margins with centering on
15mm / 15mm
Left and right margins
3mm each side; 6mm or 0.24" total

Printer Speeds

16" x 20" prints from 1:47 to 3:17
Production is 2:09
20" x 30" prints from 2:55 to 5:33
Production is 3:40
40" x 60" prints from 8:33 to 16:30
Production is 10:52

Printable Area

Minimum paper width
13"
Maximum paper width
64"
Minimum cut-sheet size
8.5" x 11"
Minimum recommended cut-sheet
13" x 19"
Maximum printable cut-sheet length
80"
Maximum printable roll length*
590.55"
Line accuracy

+/- 0.2% of specified length (+/- .26mm minimum)

*Allowed by printer driver for MAC and PC. Application version of application and Operating System version may limit maximum length

BorderFree® Printing

Left and right borderless "bleed" printing for the following roll media widths:

10", 11.8", 13", 16", 17", 20", 23", 24", 28.86", 29", 33.11", 36", 40.55", 44", 50", 54", 60"

Electrical Requirements

Printer

Voltage
AC 110-240 V

Frequency
50-60 Hz

Current
5A

Power consumption

Printer

Printing
Approx. 95 W

Sleep
Approx. 2.8 W (1000 BaseT Ethernet in Standby)

Power Off
Less than 0.5W

Fully ENERGY STAR Complaint

Environmental Characteristics

Temperature Operating
50° to 95°F (10° to 35°C)
Operating Recommended
65° to 75°F (18° to 24°C)
Storage
-4° to 104°F (-20° to 40°C)
Relative Humidity Operating
20 to 80% (no condensation)
Operating Recommended
40 to 60% (no condensation)
Recommended Storage
5 to 85% (no condensation)

UltraChrome PRO Ink

Ink Cartridge

(700 ml)
Photo Black (T800100)
Cyan (T800200)
Vivid Magenta (T800300)
Yellow (T800400)
Light Cyan (T800500)
Vivid Light Magenta (T800600)
Dark Gray (T800700)
Matte Black (T800800)
Gray (T800900)
Light Gray (T800000)

Product & Accessory Part Numbers

SureColor P20000 Standard Edition
SCP20000SE
Maintenance Tank
T619300
Replacement Printer Cutter Blade
C13S210040
Additional Roll Media Adapters (pair)
C12C932231
Auto Take-up Reel Option
C12C932201
Adobe® Postscript® 3™ Hardware Module
C12C891131
Additional One-year Epson PreferredSM Plus Service
EPP1020KB1
Additional Two-year Epson Preferred Plus Service
EPP1020KB2

Warranty

Limited Warranty and Service

Standard one-year on-site next business day service with toll-free phone support Monday thru Friday.

Optional Epson SureColor P-Series Extended service plans available for purchase.
Epson SureColor P20000 64" Standard Edition Printer
Looking for a personal touch? Not sure if you are choosing the right product? Our staff is here to help.
We want to make sure you get the right product for your needs.
Our staff will help you understand the options available so you can be confident in your purchase.
As the country's leading Professional Imaging retailer, Vistek is in the perfect position to ensure you make the right choice.
Contact us today for a personal touch.