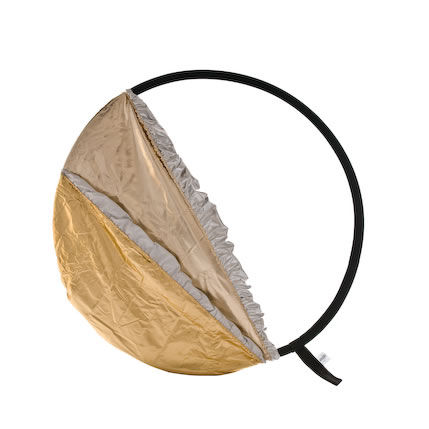 Included in Rental
1

Lastolite 5 in One BottleTop 38" 95cm

1

Lastolite Sunfire/Silver cap 38"

1

Lastolite Gold/White Cap 48"
Product Highlights
Ideal for having All Four Reflective Surfaces

Change of Color Via Elasticized Cover

96.5 cm (38")

Diameter

33 cm (13")

Collapsed Diameter

Silver/Gold/White/Sunfire

Reflector

5-in-1 Double Stitched

Reflector
More economical, more compact. Bottletops give you four reflectors in one plus diffuser thanks to the innovative use of interchangeable and reversible slipon covers that fit over the basic diffuser unit. With a Bottletop, you'll always have white, silver, sunfire and gold reflectors and a diffuser with you on every shoot.
Diameter: 95cm
Key Features
Sets up in seconds
No extra weight.
Collapses down to one third original diameter.
Five surfaces in one bag.
Taut professional finish.