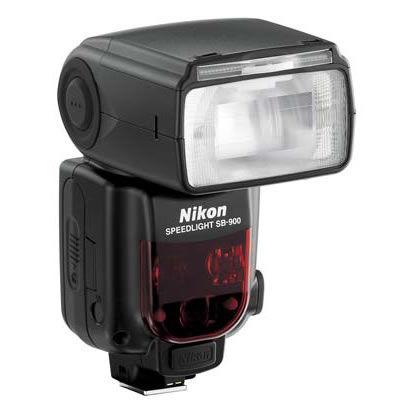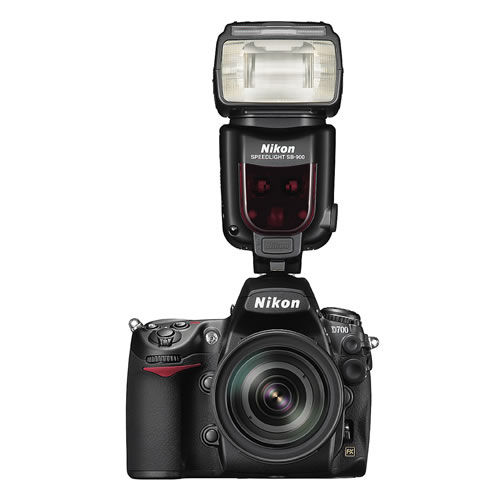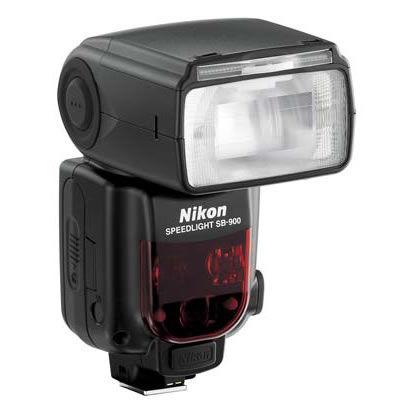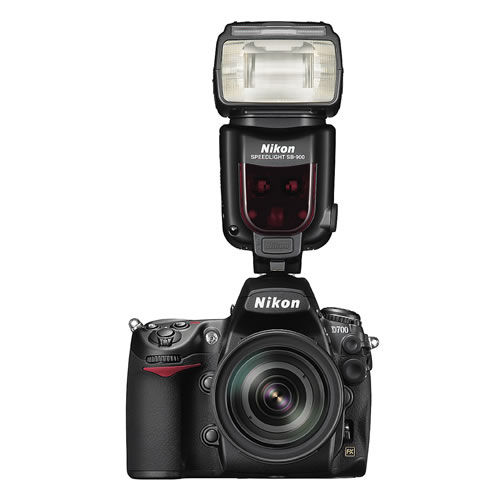 Rental Details
kit include Nikon SB-900 Flash, Turbo3 battery, CKE2 cable and charger
Included in Rental
1

Nikon SB-900 Speedlight

1

Nikon AS-21 Speedlight Stand for SB-900/910

1

Nikon SZ-2 Colour Filter Holder for SB-900

1

Nikon SW-13H Diffusion Dome

1

Quantum Turbo 3 Battery Pack

1

Quantum 1.3m Locking Coiled Cable for Nikon SB910/900 and Turbos,

1

Quantum T75 Charger for turbo 3 output 24v, 0.75A
The high-performance SB-900 is the successor to the Nikon SB-800, and offers a large guide number of 34/48 (ISO 100/200, m) and an array of creative flash functions. It is designed to prioritize usability in combination with Nikon digital cameras compatible with Nikon's Creative Lighting System. It provides a wide 17-200 mm auto zoom range (24-105 mm with SB-800), three illumination patterns, a newly designed operation system and LCD panel, and AF-Assist illumination compatible with new-generation AF sensors.
The SB-900 also features an improved booster circuit for high-speed recycle time. Additionally, firmware can be uploaded via a Nikon digital camera — a world's first* for flash units. The SB-900 serves as a solid base for the Nikon Creative Lighting System when used in combination with current Nikon digital SLRs, and it supports Advanced Wireless Lighting (multiple wireless flash units) as a master or a remote Speedlight, inviting users to explore the many creative possibilities.
*The world's first flash unit capable of firmware updates via a digital SLR camera as of July 1, 2008 (according to research conducted by NIKON CORPORATION).
Key Features
Multi-step auto zoom covers wide 17-200mm zoom range (24-105mm..SB-800)
Three illumination patterns (standard, centre-weighted and even) are available to match each shooting environment
Automatically detects Nikon FX and Nikon DX formats and selects suitable light distribution
Improved booster circuit for high-speed recycle time: Recycle time using four AA-size batteries is almost equal to the SB-800 with five AA-size batteries
New AF-Assist illumination covers a wide 20-105 mm focal range compatible with the new Multi-CAM3000 FX/DX AF sensor
Firmware update via Nikon D3 and D700 (world's first*)
Thermal Cut-out function limits the number of flashes to avoid deterioration of light emitting parts caused by continuous flash firing
Automatically detects colour filters (fluorescent or incandescent), enabling camera to control colour temperature according to filter information from SB-900

Improved switch panel for enhanced usability
Improved GUI using a large-size LCD dot panel
Bounce capability: tilts up to 90º, down to -7º, rotates horizontally 180º to right and left
Advanced Wireless Lighting and versatile functions for up to three remote SB-900s or other compatible Speedlight groups controlled through the master SB-900
Optional Water Guard WG-AS1 (for D3), WG-AS2 (for D300), and WG-AS3 (for D700) is useful for protecting the camera's hot shoe contact when the SB-900 is mounted on a Nikon digital SLR camera
Product Specifications
Detailed Specifications
Electronic Construction
Automatic Insulated Gate Bipolar Transistor (IGBT) and series circuitry

Guide number (20°C/68°F)
34/111.5 (ISO 100, m/ft), 48/157.5 (ISO 200, m/ft)
Illumination pattern
Three illumination patterns: standard, even and centre-weighted
The light distribution angle is automatically adjusted to the camera's image area in both FX and DX formats
Flash shooting distance range
0.6 m to 20 m (2 to 66 ft) (varies depending on camera image area setting, illumination pattern, ISO sensitivity, zoom position and lens aperture)
Flash Mode
TTL, Auto Aperture flash, Non-TTL auto flash, Distance-priority manual flash, Manual flash, Repeating flash

Other Functions
Test firing, monitor pre-flashes, AF-assist illuminator and
Modeling illuminator

Multiple Flash Operation
Advanced Wireless Lighting, SU-4 type wireless multiple flash

Compatible Cameras
All cameras compatible with Nikon Creative Lighting System (other cameras can be used but functionality is reduced)

Flash exposure control set on the camera:
Camera's sync modes: Slow-sync, Red-eye reduction in slowsync, Rear-curtain sync, Rear-curtain slow-sync
Shooting functions: Auto FP High-Speed sync, FV Lock flash
Bounce Capability
Flash head tilts down to -7° or up to 90° with click-stops at -7°, 0°, 45°, 60°, 75°, 90°
Flash head rotates horizontally 180° to the left and right with click-stops at 0°, 30°, 60°, 90°, 120°, 150°, 180°

ON/OFF
Press the Power ON-OFF switch to turn the SB-900 on or off
Standby function can be set

Power source/min. recycle time/no. of flashes (at full output)



Batteries
Min. Recycle Time (approx.)
Min. number of flashes/ interval between full flash output & ready light on*
Alkaline-manganese (1.5V)

4.0 sec

110/4.0-30 sec.
Lithium (1.5V)
4.5 sec.
230/4.5-120 sec.
Oxyride (1.5V)
3.0 sec.
125/3.0-30 sec.
Ni-MH (2600 mAh)
(rechargeable) (1.2V)
2.3 sec.
190/2.3-30 sec.

* When firing the Speedlight at full output once every 30 seconds (120 seconds with lithium batteries)
Ready Light
The SB-900 is fully recycled: Rear ready-light lights up and front light blinks
Insufficient light for correct exposure (in i-TTL, Auto Aperture flash, Non-TTL Auto flash or Distance-priority manual flash operations): ready-lights and front lights blink after shooting

Flash Duration
Approx. 1/880 sec. at full output

Mounting Foot Lock Lever
Provides secure attachment of SB-900 to camera's accessory shoe using locking plate and mount pin to prevent accidental detachment.

Dimensions
Approx. 78.0 x 146.0 x 118.5 mm (3.0 x 5.7 x 4.7 in.)

Weight (without batteries)
Approx. 415 g (14.6 oz.)

Supplied Accessories*
Speedlight Stand AS-21, Nikon Diffusion Dome SW-13H, Colour Filter Set SJ-900, Colour Filter Holder SZ-2, Soft Case SS-900
*Supplied accessories may differ depending on country or area

Optional Accessories
Colour Filter Set SJ-3, Water Guard WG-AS1/WG-AS2/WGAS3, High-Performance Battery Pack SD-9, Wireless Slave Flash Controller SU-4, TTL Remote Cord SC-28/SC-29

These performance specifications are applicable when fresh batteries are used at normal temperature (20°C/68°F).
Specifications and design are subject to change without notice.
Oxyride Battery is a registered trademark of Matsushita Electric Industrial Co., Ltd. Products and brand names are trademarks or registered trademarks of their respective companies.