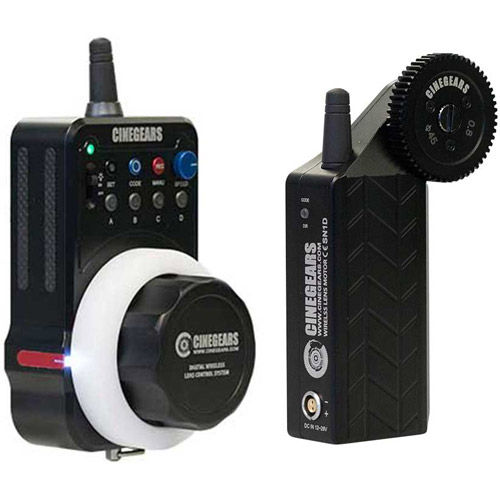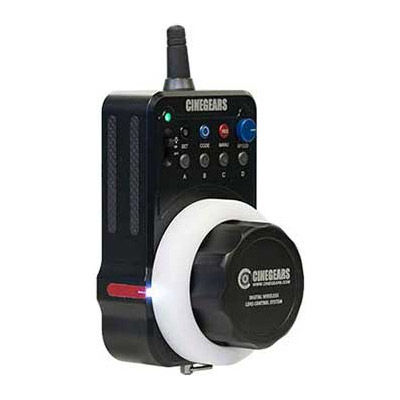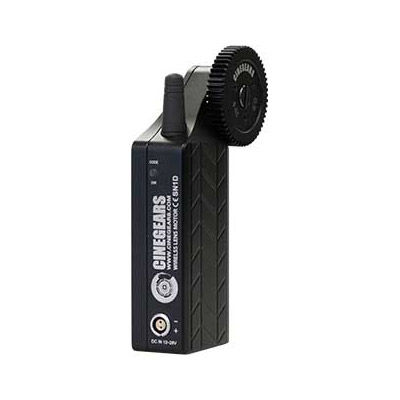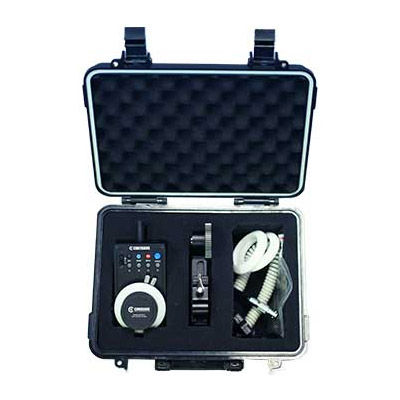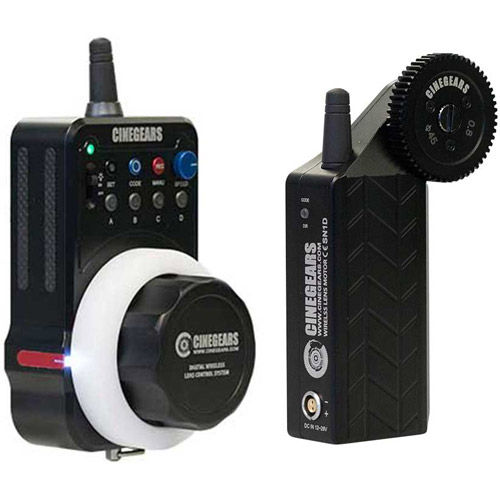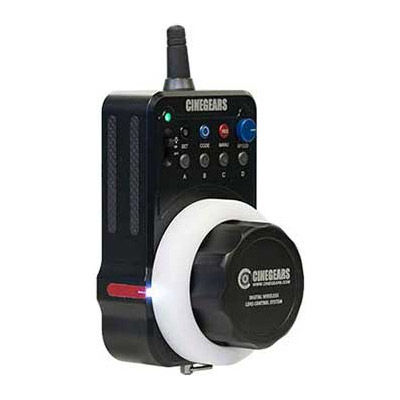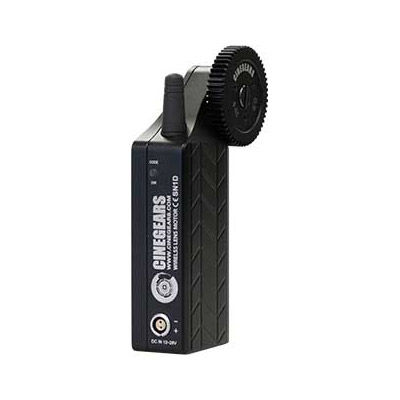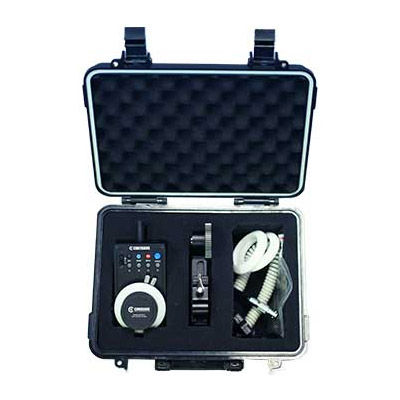 Rental ID:

R305484

• Webcode: 281537
Rental Details
V-MOUNT BATTERY NOT INCLUDED, TO BE RENTED SEPARATELY
Included in Rental
1

Cinegears Single Axis Wireless Follow Focus Express Plus

1

Cinegears Focus Ring for Express Controller

1

Cinegears Multi Axis Motor

1

Cinegears 8cm Rod Bracket (15mm rod)

1

Cinegears 5cm Rod Bracket (15mm rod)

1

Cinegears Lemo to D-Tap cable for Wireless Follow Focus

1

Cables StarTech USB 2.0 Cable 6ft A 4pin to Mini B 5pin High

1

Redrock Micro MicroLens Gear Assemble Size A Black - micro DSLR

1

Redrock Micro MicroLens Gear Assemble Size B Black - micro DSLR

1

Redrock Micro MicroLens Gear Assemble Size C Black - micro DSLR

1

Redrock Micro MicroLens Gear Assemble Size D Black - micro DSLR
Product Highlights
Wireless

Follow Focus

350 g (0.77 lbs)

Weight

100 m (328')

Distance
Available in Calgary and Toronto
---
Buy this for: $2,299.00 Learn More

The only follow focus you will ever need.
CINEGEARS Digital Wireless Follow Focus 'Express kit'
The Express controller sports a larger focus wheel that is more fluid, and precise, and it feels better in your hand. We've added a mounting harness on the side of the controller so you can use it like a finger wheel. The kit also includes a thick magnetic marking disc, and the redesigned lemo cable. It now has a right angle, which will help keep the wires on your rig clean.
An Express Focus kit is only as good as its motors
CINEGEARS standard Lens Motors are held to strict performance benchmarks for noise, torque and design. They laterally lock onto 19mm and 15mm rail systems; avoiding the need to remove your matte box and other rail accessories. With a built in receiver, remote record, and interchangeable gear heads (m 0.4 to m 1.0), the CINEGEARS Wireless Standard Motor is ideal for just about any lens setup imaginable.
Deliver a reliable signal from up to 100 meters wirelessly.
The Wireless Express Controller also comes with the larger follow focus knob. For jib, Steadicam, or MoVI shots, the Wireless Hand Controller allows focus pullers to stand farther away from camera without compromising precision. Set up to four focus presets with a single press of a button, same as the integrated record button. Instead of using a follow focus with limited lens control and mobility, the CINEGEARS Wireless Hand Controller lets you control focus, iris, or zoom wirelessly – all from one device.
What's Included
CINEGEARS Standard Wireless Lens Control Motor
CINEGEARS Wireless Express Focus Controller
5cm Motor Mounting Brackets(15mm& 19mm) x2
15mm-19mm Rod Bushings
Thick Marking Disc Replacement x2
Power Tap Converter Cable
Extra Gear with 0.5 Pitch and Teeth
Extra Gear with 0.6 Pitch and Teeth
Extra Gear with 0.8 Pitch and Teeth
Extra Gear with 1.0 Pitch and Teeth
Steel Gears with Each one of the Motor
8cm Extended Bracket for 15mm Rod
Gear Re-locator x1
Mini USB Cable for Battery Charge
Side Bracket for Controller
Water Proof Production Box with Foam Inserts
Product Specifications
Cinegears Wireless Express Hand Controller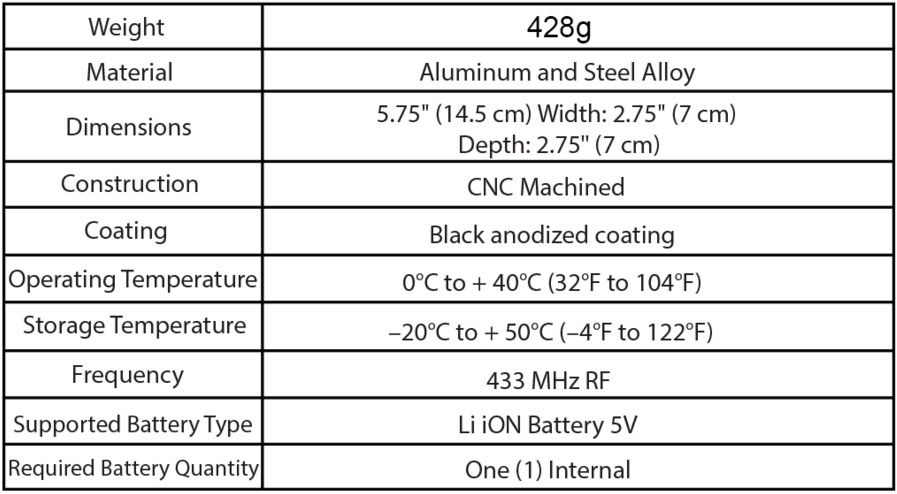 Cinegears Wireless Lens Control Motor